Portugal drops test for vaccinated travellers
Over the last few weeks, there has been a lot of questions from readers regarding the change in wording for those fully vaccinated going to Portugal. The wording referred to tests not being needed if there was "a reciprocal" agreement about recognising vaccines but there was nothing clear about whether such an agreement existed with the UK.
The good news is that it has finally been clarified by the UK Foreign office and fully vaccinated UK visitors will no longer have to test before travel to Portugal. Instead, you just need to either show an NHS Covid pass or an EU digital Covid vaccination certificate, providing evidence you have been fully vaccinated with an EU-approved Covid-19 vaccine at least 14 days before travel.
Unvaccinated adults and children over the age of 12 will still need to take a pre-departure antigen or PCR test.
You can find the official FCDO post here.
BA First "Best of British" mini food review
A few weeks ago BA introduced its new onboard menus with roast dinners etc and a general focus on British-themed meals. Just prior to the roasts, my friend flew First with BA and tried some of their more traditional British dishes. He enjoyed the food, but I still think this menu does not feel very "First class" to me. The burger always used to be a snack, and after last winter's substantial meal rules, Scotch eggs are dead to me!
Here is the menu:
The canapes were reasonably substantial and very colourful: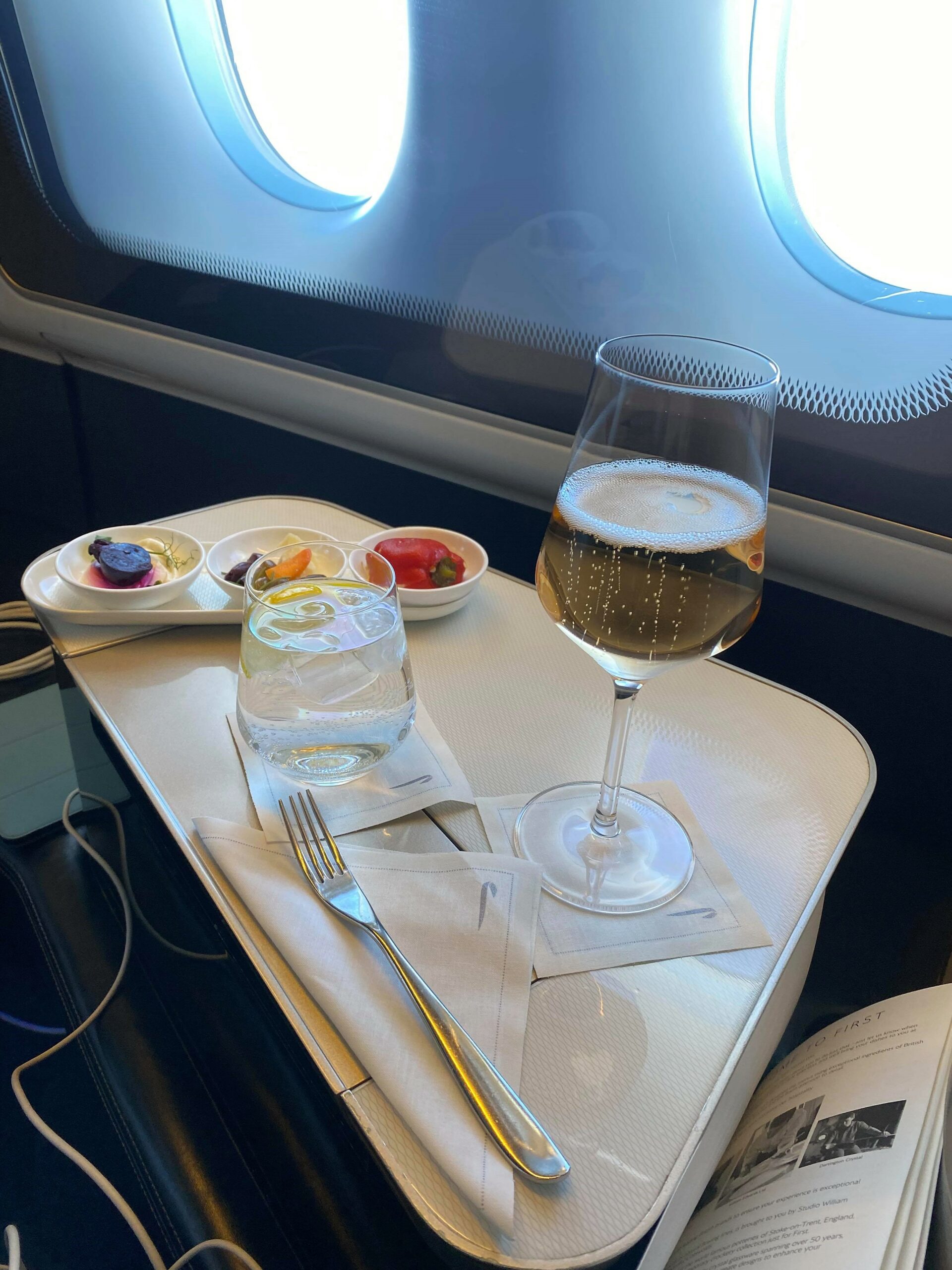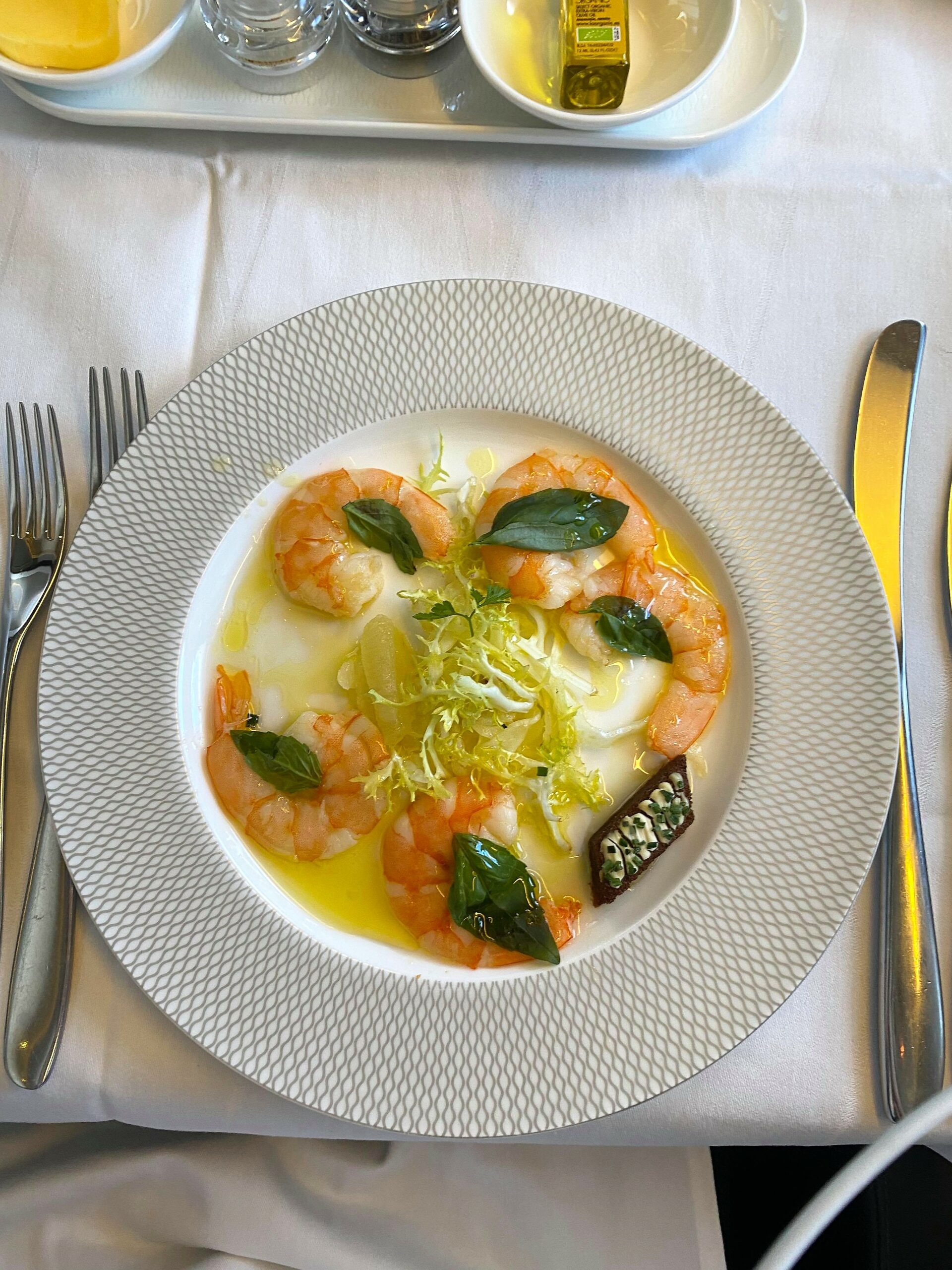 Next came the poached prawns which had rather a lot of the lemon oil dressing (watch out for your shirt!).
Then the burger (BA seem to have a bit of an obsession with fast food recently – two burgers and a hot dog were on the menu in the Concorde Room when I visited in September.)
This is at least a decent size burger and it is good to see a more sophisticated version of a chip with these triple-cooked steak fries. My friend described it as a "solid" choice for something easy.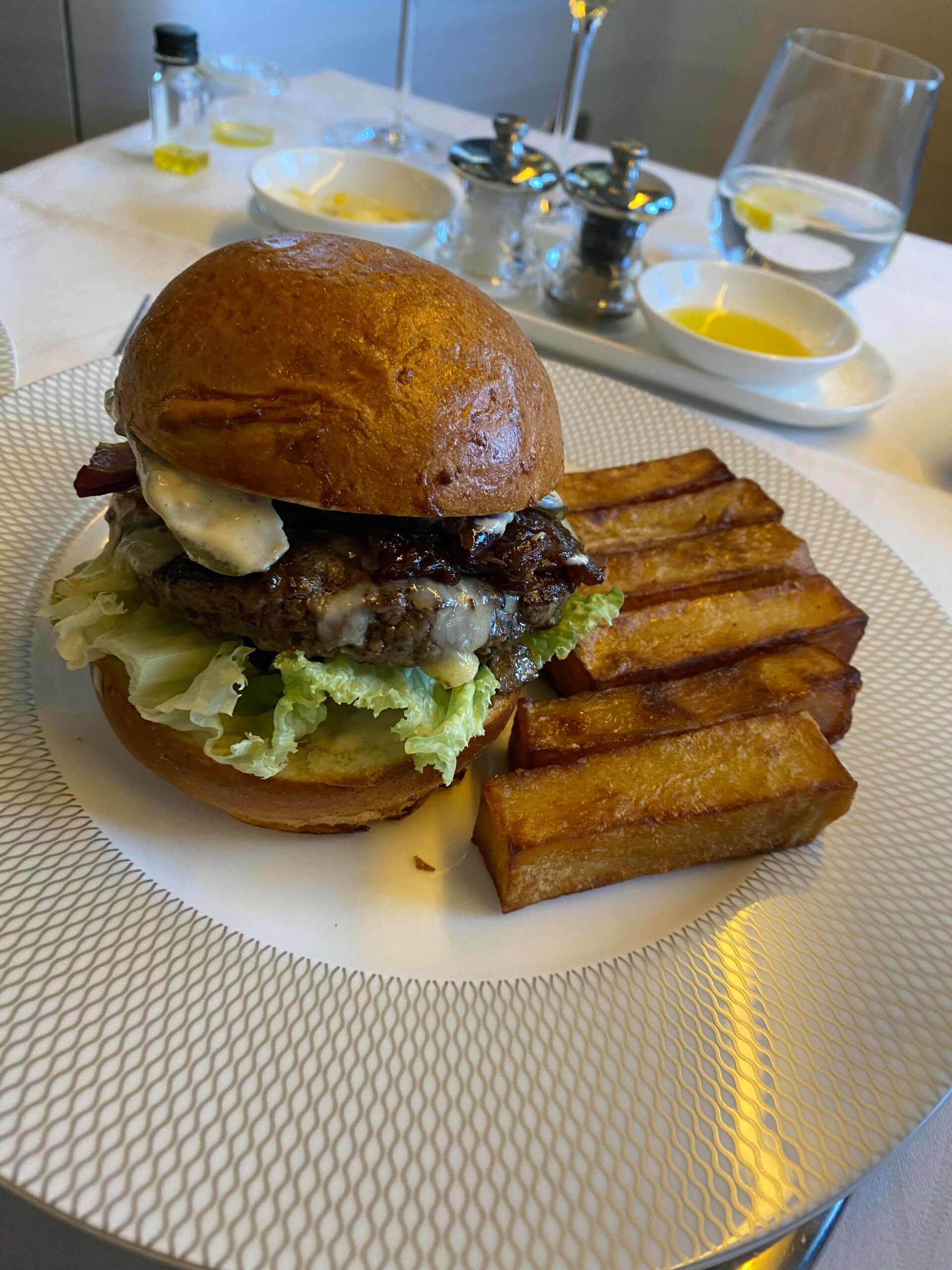 For dessert, it was pavlova which was beautifully designed and better than the short-haul version as it was more balanced between the different components.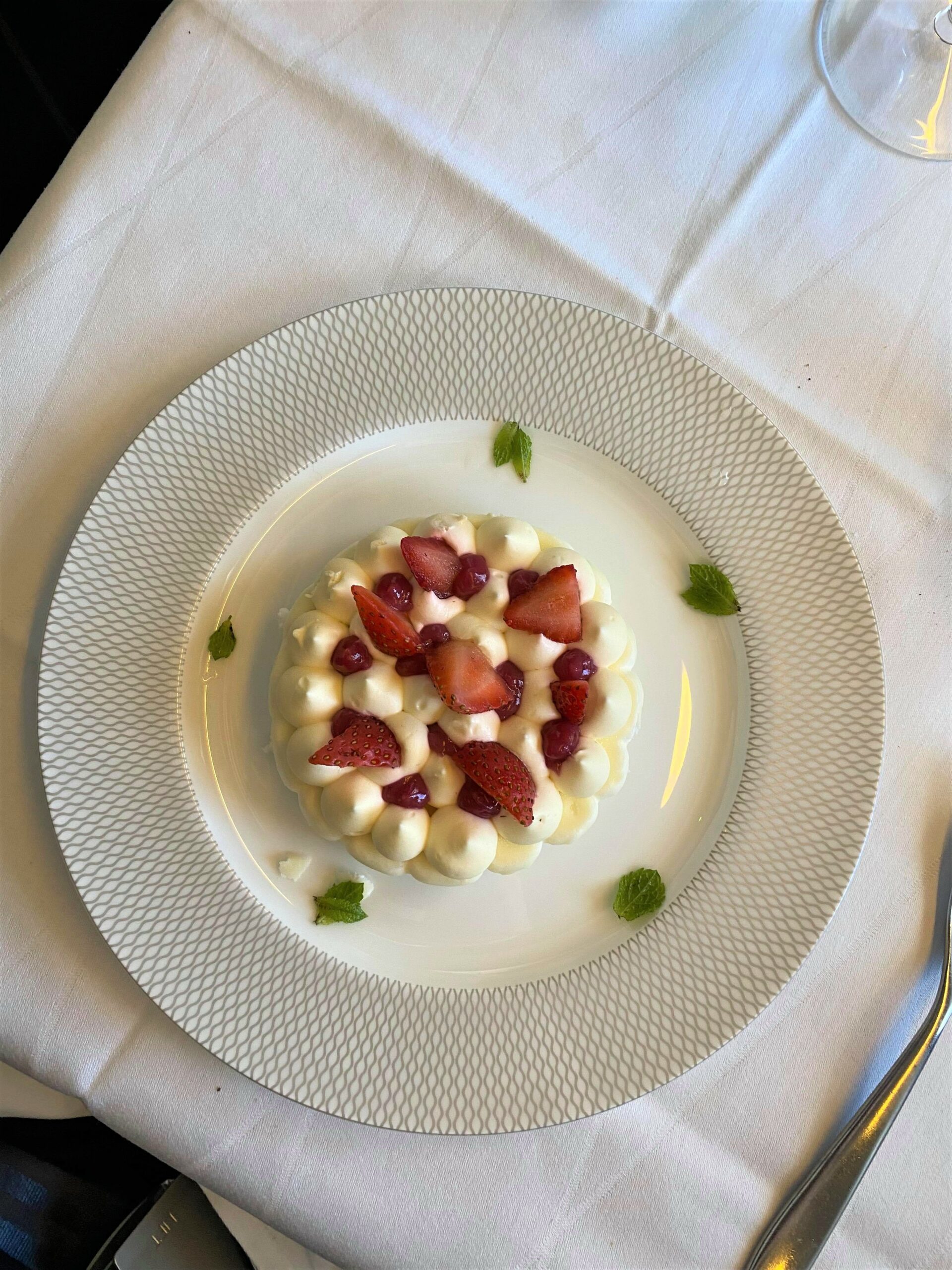 Later on, he tried the snack menu and of course a Scotch egg which was good with the piccalilli.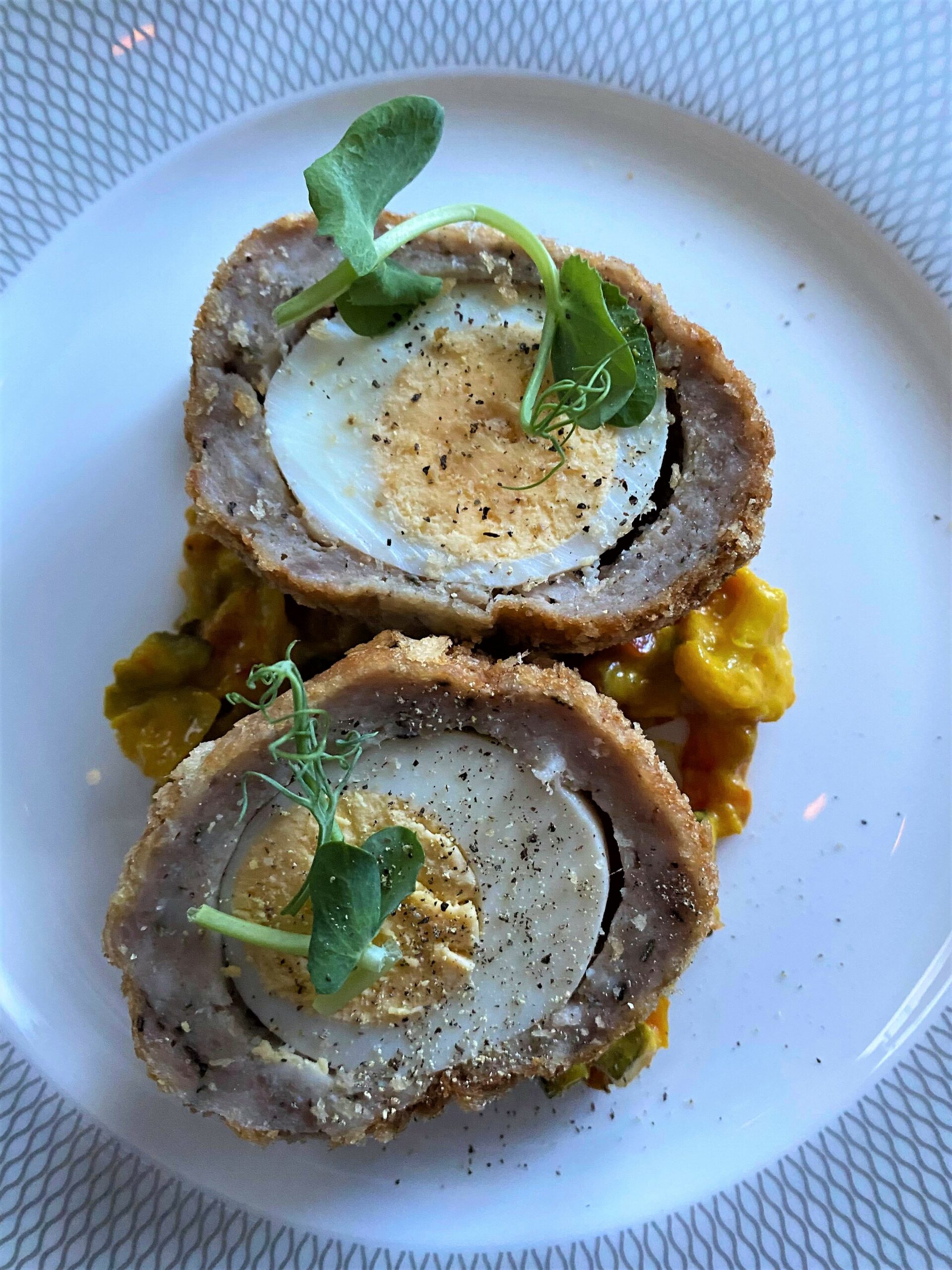 Kimpton special offer – the not so secret flash sale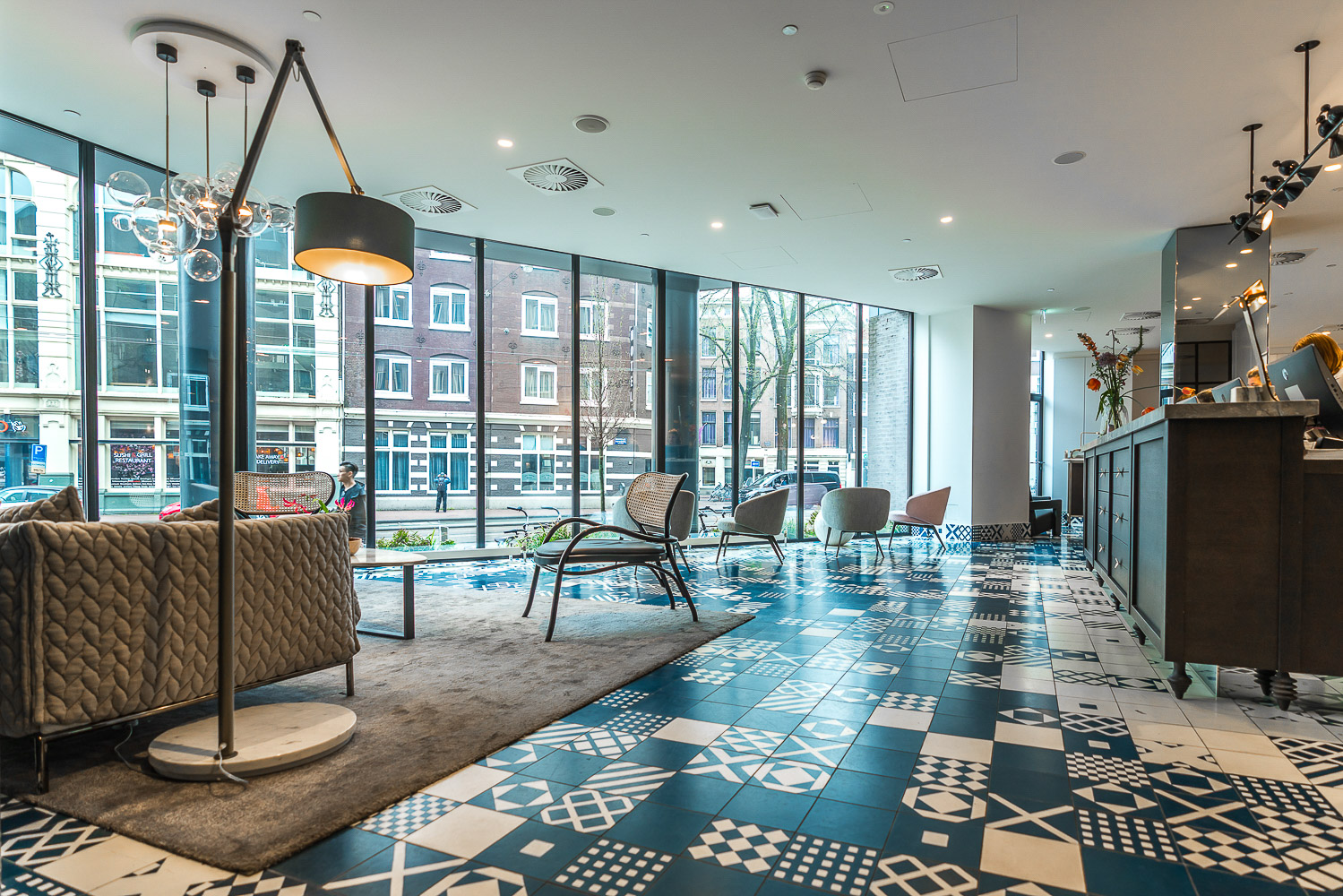 To celebrate their 40th birthday Kimpton (part of IHG) are having a flash sale. Not every hotel is participating though.
STAY DATES: October 15, 2021 – April 30, 2022
BOOK BY: October 13, 2021
The offer:
40% off our Best Flexible Rate
IHG® Reward Members save 40% off our Best Flexible Rate
Book by October 13, 2021
Stay October 15, 2021 through April 30, 2022
Cancel any time up to three days prior to arrival with no penalty
You still get all the Kimpton perks:
Free WiFi and Spa Benefit for all IHG® Rewards members + Elite Members get a Raid the Bar credit.
Nightly hosted evening wine hour
Complimentary morning coffee and tea service
Yoga mat in every room
Complimentary PUBLIC bikes