BA and Singapore to operate approved VTL flights to SIN
Previously I wrote about the steps that Singapore is taking to allowed vaccinated UK visitors into Singapore using the quarantine-free Vaccinated Travel Lane (VTL) that they have been trialling with Germany and other countries. At the time it was not known who would operate the flights as you need to fly on approved flights to be allowed to not quarantine. I speculated that it would probably be Singapore Airlines and British Airways and this has now been confirmed. You can read the original article here with the main points of what is needed to enter Singapore using this scheme.
We now know what tests will be required too which don't sound very onerous at all. From 19th October 2021, only two COVID-19 PCR tests will be required for VTL countries – a pre-departure (within 48 hours) and an on-arrival test. You have to isolate at your booked accommodation until you get your negative results for the on-arrival test but these usually come back within 6 hours.
The NHS app will be accepted for proof of vaccination.
Here is the timetable of VTL flights from the UK currently: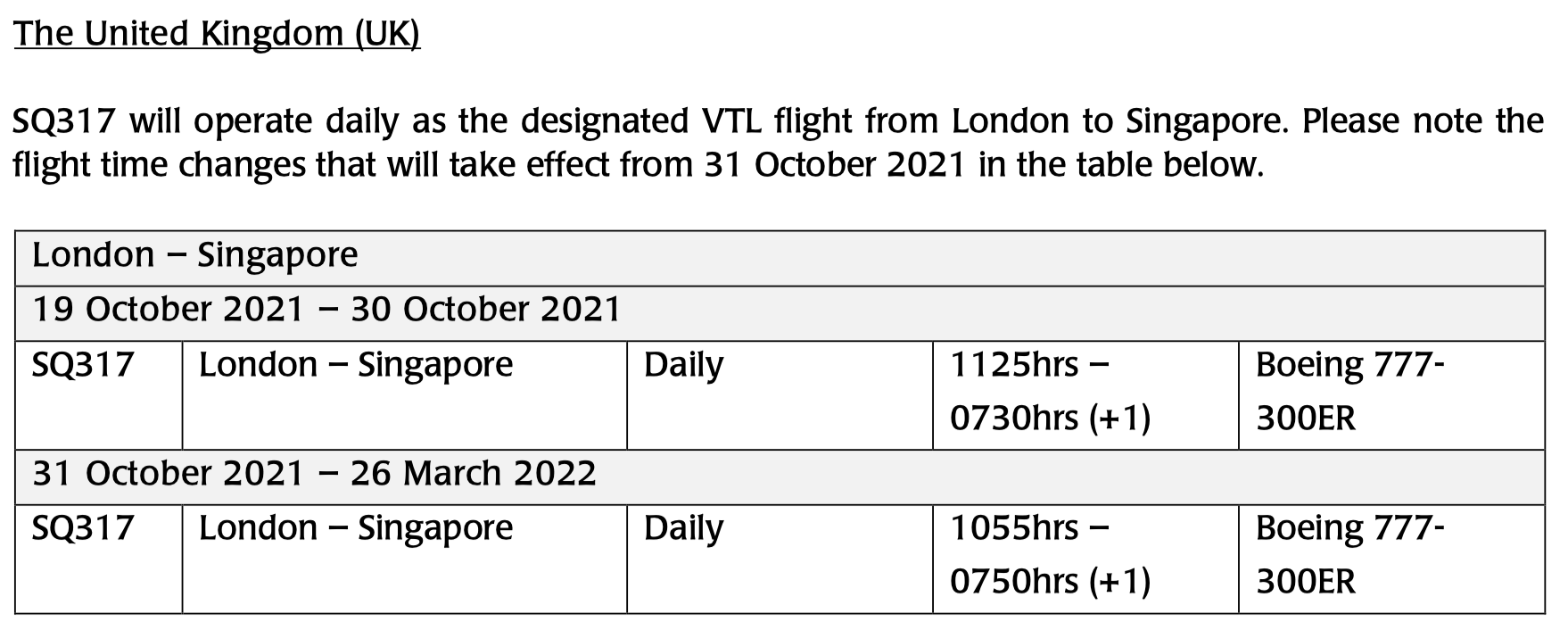 BA will also be providing flights but has not yet announced which ones and when they will start.
You must not have spent any time within the last 14 days outside a VTL country and that includes transit. However, a number of European countries are now going to be part of the scheme which leaves some room for ex EU departures providing they are direct and a VTL flight.
I really enjoyed my flights with Singapore Airlines. You can read about them here.
CMA closes BA investigation (and Ryanair) for refunds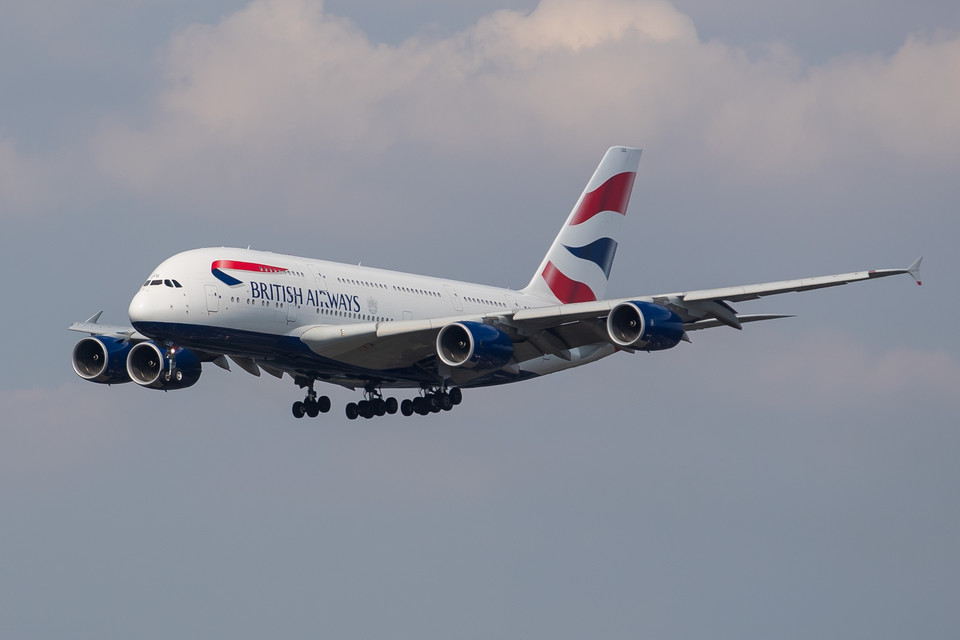 In June 2021, the Competition and Markets Authority (CMA) launched a probe into BA and Ryanair over concerns they may have broken the law by failing to offer refunds for flights customers could not legally take during periods of lockdown. Instead, British Airways offered customers vouchers or rebooking and Ryanair provided the option to rebook.
Personally, I didn't have much of an issue with BA refunds. A few were a bit slow to begin with but generally, they were fairly quick compared to many other airlines. I soon spent any vouchers that I had. However, for many, having a voucher instead of a refund when the flight was still going but they were not permitted to take it, was a problem financially. It's worth noting that BA Holidays had a different policy to flight only and I got refunds for holidays due in lockdown.
The CMA has concluded that the law does not provide passengers with a sufficiently clear right to a refund in these unusual circumstances to justify continuing with the case.
Consumer protection law sets out that passengers are entitled to refunds when an airline cancels a flight because the airline cannot provide its contracted services. However, it does not clearly cover whether people should be refunded when their flight goes ahead but they are legally prohibited from taking it.
Andrea Coscelli, Chief Executive of the CMA, said:
We strongly believe people who are legally prevented from taking flights due to lockdown laws should be offered a full refund and we launched this investigation in the hope that we would be able to secure a positive outcome for consumers. However, after considering the relevant law and gathering evidence in our investigation, we have concluded that the length of time that would be required to take this case through the courts, and the uncertain outcome, can no longer justify the further expense of public money.

Given the importance of this to many passengers who have unfairly lost out, we hope that the law in this area will be clarified.
In the package travel sector, customers are protected by a separate set of laws, the Package Travel Regulations, which give consumers refund rights that the CMA was able to enforce.
For more information, visit the COVID-19: lockdown flight refunds page.
Canada vaccine mandate & quarantine plans for arrivals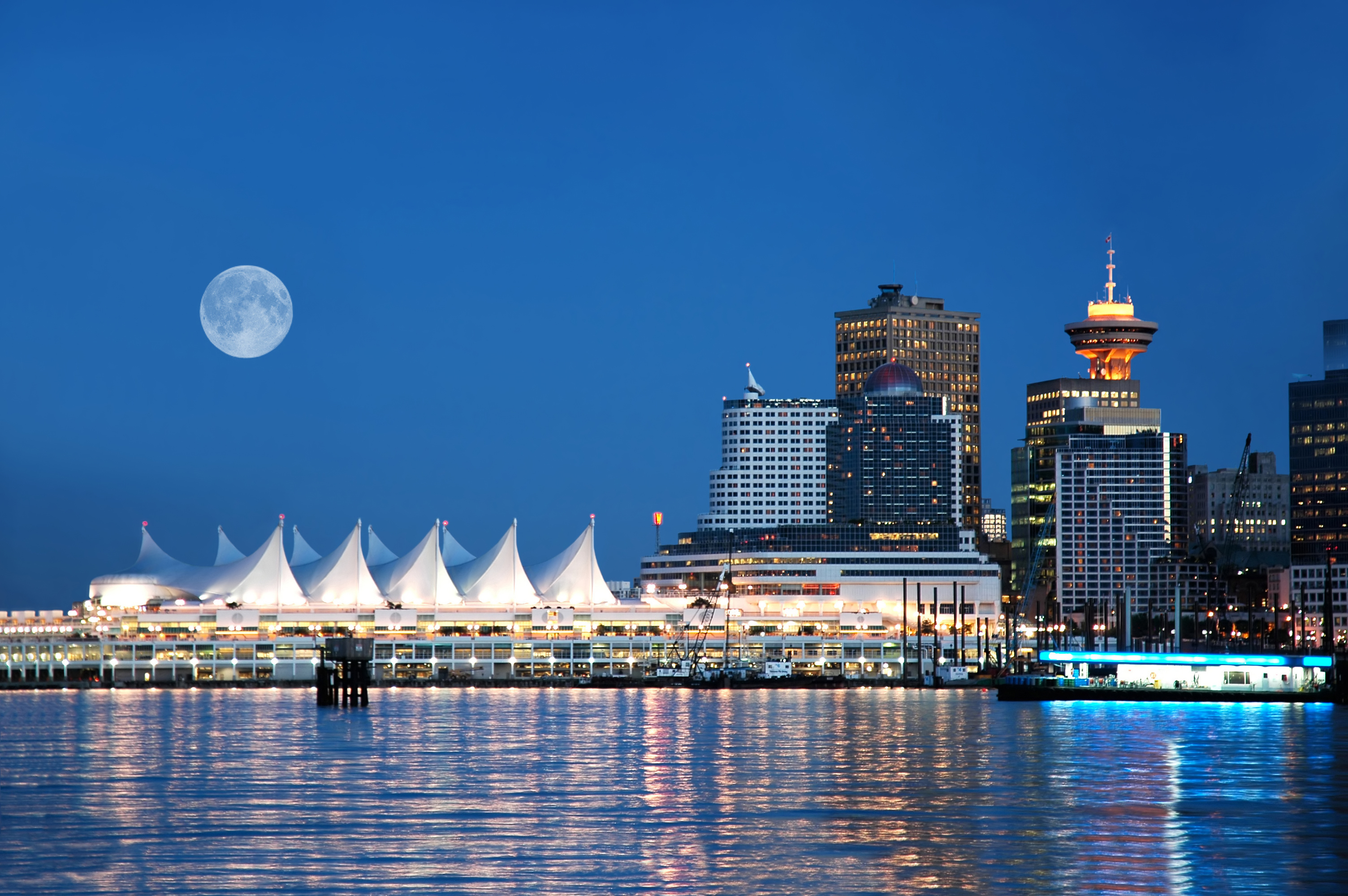 Starting from 30 October, the Canadian government will require all air travelers and passengers on interprovincial trains to be vaccinated against COVID-19. This was previously announced in August but is now being enforced. Obviously, if you have entered Canada you are probably vaccinated, but it's worth bearing in mind that you will need the vaccine proof throughout your travels domestically.
The vaccine requirement does not apply to travelers under 12. A short transition period will allow travellers who are in the process of getting vaccinated to board if they can show a PCR test within 72 hours of travel, but only until 30 November.
There will only be a few extremely narrow exceptions like a valid medical condition.
Quarantine plans for arrivals
It's also worth knowing that you need to submit a "quarantine plan" which is in case you are told you do not meet the criteria for entering and need to quarantine. Information on how you do this is sparse, but you are required to submit your plan in advance so hopefully, if it was not adequate they would let you know. Personally, I'd book the cheapest hotel that is non-refundable at the point of entry. It's not clear if it is necessary but that's the simplest plan.
You are meant to consider things such as
The location of your 14-day quarantine
How you will travel to your quarantine location
Arrangements for your necessary support such as food, medication, child care, or cleaning supplies
If you would want to quarantine in more than one location, you are advised to contact the CBSA for advice. Hopefully, you have more luck than I did. I contacted the Canadian authorities to attempt to get clarity and they just ignored my question and sent me back a link to the existing advice. Very helpful – not!
Have you travelled to Canada since it reopened? What did you do for your quarantine plan? Let us know in the comments below.