Qatar Asia fares from £1280
Following on from yesterday's article about what you should be paying for your business class flights, Qatar has some more ex Scandivania offers that are around the target zone prices. If you haven't flown from these airports before you can find out more in my guide to flying ex EU from Scandivania here.
This time some of the fares are from Oslo, Norway instead of Sweden. There is no end date listed in the rules but I would not hang around as I suspect they will disappear quickly!
The best fares are from:
Oslo – Singapore £1328
Oslo – Kuala Lumpur £1472
Oslo – Danang (Vietnam) £1561
Stockholm – Ho Chi Minh City (Vietnam) £1356
Stockholm – Hong Kong £1280
Stockholm – Bangkok £1302
The rules of the fares are:
Book by: n/a
Travel: Monday to Thursday
Minimum stay: 3 nights or a Saturday night:
Maximum stay: 12 months
Transfers: Unlimited
Stopovers: Allowed one free and 4 for a fee
Refundable: For a fee
Changeable: For a fee
You can book direct with Qatar Airways here or find the cheapest online travel agent price with Skyscanner.
Virgin Atlantic to retrofit aircraft with new different Upper Class seats?
Last week I revealed Virgin's new Upper Class suite that will be fitted onto their new A350 aircraft due to arrive in late summer 2019. What wasn't clear was whether these would be fitted to Virgin's existing aircraft. We knew this would not happen for their A340 and B747 aircraft as these are due to be retired by 2021.
Virgin Atlantic has a total of 12 Airbus A350-1000s on order. Seven A350s will be delivered between mid-2019 and late 2020, and will be based at London Heathrow and Manchester. The others will be delivered in 2021 and will probably all be Gatwick based. The Gatwick based aircraft will have a much smaller size Upper Class cabin – the current B747s there only have 14 Upper Class seats. They also will not be getting the new Loft Bar.
So the big question has been, what will Virgin do with the rest of the fleet? They currently already have two types of seats – the flip over standard Virgin Atlantic seats and the newly refurbished ex-Air Berlin A330 seats. Most people were expecting Virgin to fit the recently revealed A350 Upper Class suites to their other aircraft eventually. In an interview with Australian Business Traveller, Daniel Kerzner, Virgin Atlantic's Vice-President of Customer Experience said,
"This product was designed bespoke for the Airbus 350, there are no plans to roll this out to the rest of the fleet," He explained that the A350 seats were designed especially for the the extra-wide cabin of the A350 "and we're dealing with a very different fuselage width (on the Dreamliners and A330s)."

"The 787s are approaching their mid-life span with us, and that is the logical point for an airline to invest money into the cabin and the product.

So what we are doing is taking a lot of the learnings, the insights, the feedback that we'll be getting on this product, and we're now starting to think about what does that mean for our Boeing 787s and our Airbus 330s."
Virgin say they are now expecting to roll out a new business class seat by 2020 for the rest of their fleet which will be just B787 and A330s by 2021 (as well as the new A350). You may assume that this will just be a modified version of the A350 seat but Kerzner was quick to say this was not necessarily the case and they would want to improve and develop on what they have now if necessary.
This will be an interesting transition to watch, as if they are not carefully managed they could end up with 4 different seats in the fleet until everything is fitted out or retired. Having such a disparity of seats is always a recipe for customer disappointment when people book flights expecting a certain new seat and then don't get it (Qatar QSuites being a prime example). Given that Virgin's seat was deemed not as good as BA's new A350 seats by most publications, this could be a chance for Virgin to try to do something even better with the retrofit aircraft.
What do you think Virgin should do with their B787 and A330s? Do you think BA's seat is significantly better out of the two? Let us know in the comments below or on social media. 
Waldorf Astoria Ras Al Khaimah UAE from £105 pn – act now ends today!

Ras Al Khaimah is the up and coming Emirate for tourism thanks to its great beaches and lower prices than Dubai. It is a lot quieter than Dubai, but for me, that's a good thing. Consequently, prices are usually much cheaper than you would pay for an equivalent hotel in Dubai. It only takes around 45 minutes to get to Ras Al Khaimah so it's not really that much further than staying on the Palm at the far edges.
The offer is to stay at the Waldorf Astoria on a half board basis which has multiple dining outlets, an 18 hole championship golf course and 2 pools as well as being on the beach.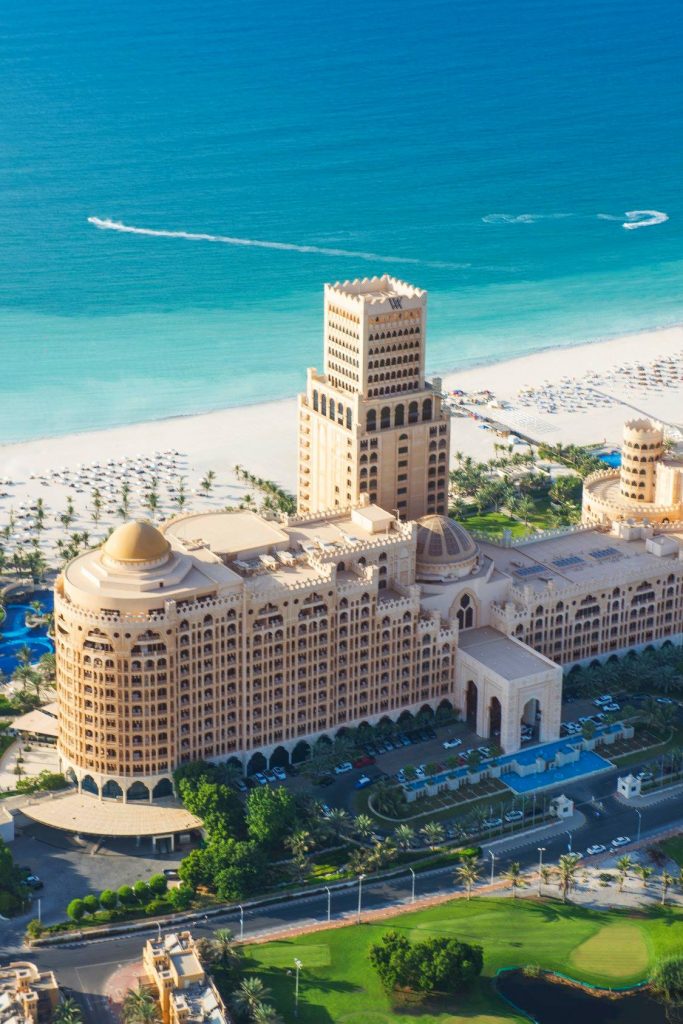 The offer ends tonight 17 April 2019 so you will need to be quick to take advantage. You can either book a package with flights or hotel only. I will look at the hotel only version.
The package includes:
Upgraded Deluxe Golf View Room with Balcony
Upgrade to Half Board Plus
Kids go free. Up to 2 kids under 11 years old stay for free when sharing a room with their parents
25% Discount at the spa
25% food and beverage discount
Return airport transfers included throughout (private with 4-night stays)
Prices start at £263 per person for 5 nights and the package is available until the end of October. So is it a good deal? I looked at dates for the beginning of October where prices are more expensive at £156 a night half board. The cheapest I could find this room category on half board elsewhere was at £339 a night!
This is a great deal although you need to be aware that even in October it will still be very hot in the UAE.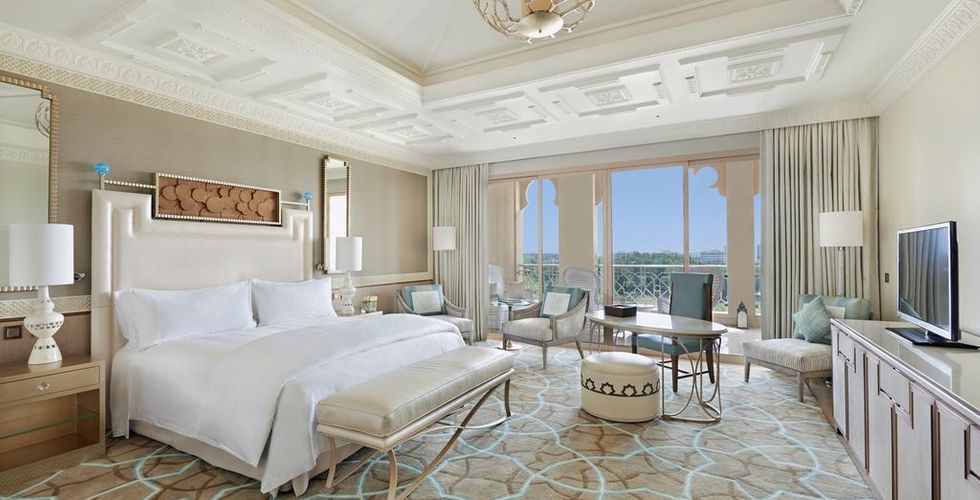 The offer is with Voyage Privé who are a very similar company to Secret Escapes. They offer limited-time sales on hotels which can give excellent savings.
As usual, it is worth checking the rates for your specific dates elsewhere as they are not always the cheapest when you take into account discounts such as TopCashback. You need to join Voyage Prive here (free) to see the offer.
There is more detail of the hotel on the Waldorf Astoria hotel website.