Etihad to bring back A380?
According to Aviation analyst, @MZulqarnainBut1 Etihad has begun training their crew for A380 operations, and the aircraft will be back in service next year.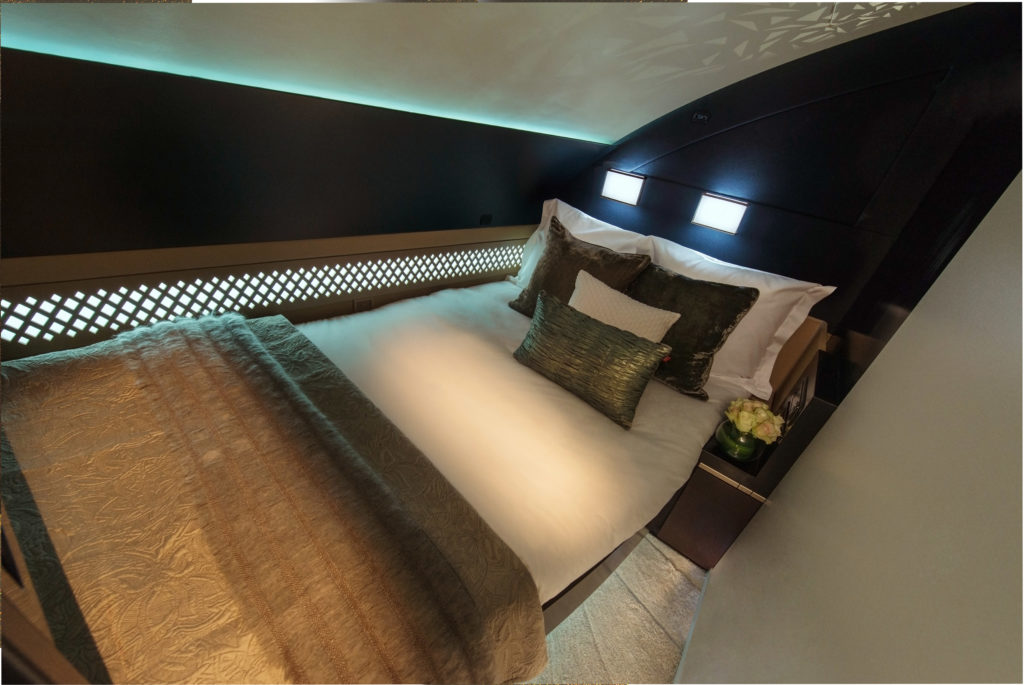 Etihad originally had ten A380s which feature the most luxurious commercial airline suite in the world, the Residence, which consists of a living room, bedroom and private bathroom with shower. The airline grounded them all in 2020 and said that there were no plans to return them to service. They also sold four of them during the pandemic taking them down to six.
Given that passenger demand is still high, with many airlines bringing their A380s back, this may be what has prompted the change of heart. There is a fair chance that the aircraft could return to London given the demand from there since BA stopped flying to Abu Dhabi and the amount of connecting passengers.
The A380 features 70 business class suites and 9 first class suites. The First Class suite is one of the best hard products for first class featuring a bed and a seat. Plus, there is a shower onboard as well. You can read my review here.
Swiss's new Business & First
Lufthansa has begun updating its fleet with much better business class seats which has been long overdue. Up to now there had been no information about whether there were any plans for Swiss which also have outdated seats but are generally better than Lufthansa for solo travellers with their throne seats.
According to Australia's Executive Traveller, Swiss will also be updating its business and first class seats.
The seats are due in 2025 when Swiss plan to replace their old A340s that are getting a bit past it now. The seats will be the same as were developed for Lufthansa but will have a different look in terms of styling to reflect the Swiss brand.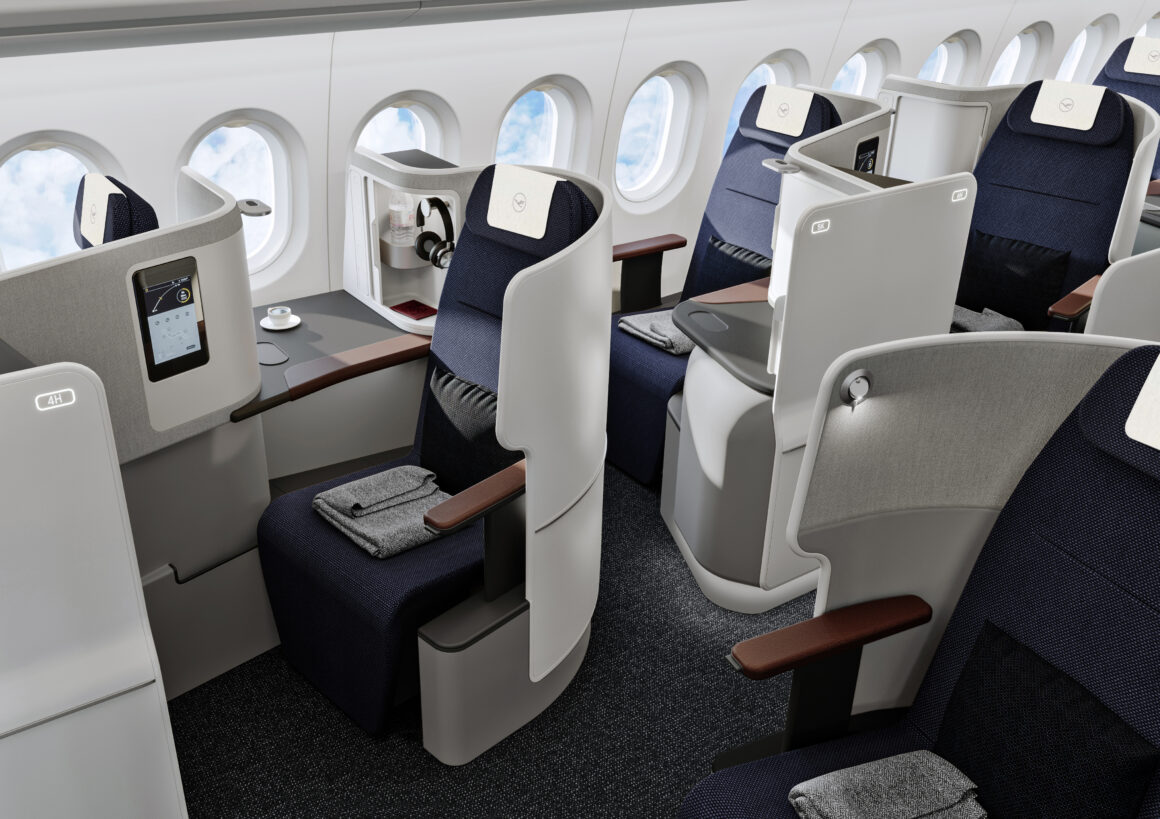 Swiss and Lufthansa often have some competitive fares from the UK since they don't fly long haul direct from the UK, making them a much better choice in the future when they have modern cabins.
British Airways' out of this world new partner + freebie!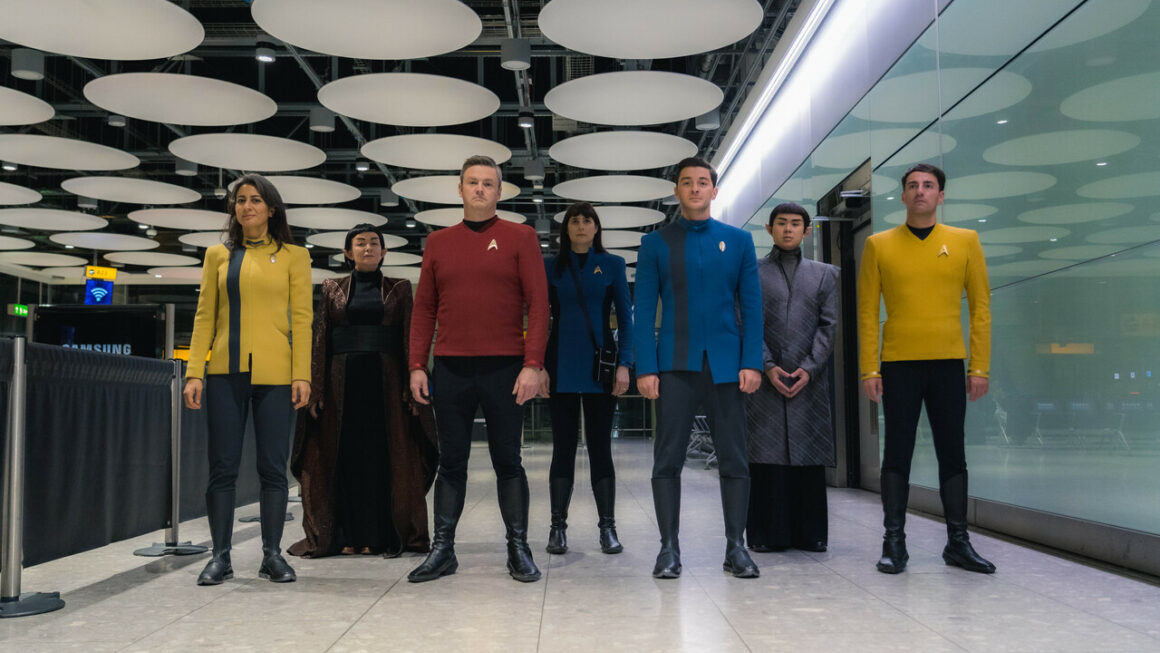 British Airways brought a bit of magic to Heathrow with a special Star Trek takeover at Terminal 5 to celebrate the launch of Paramount+ on board the airline's international flights.
You may not know, but I am something of a Trekkie, and I was most upset not to see this, especially when I saw they had packed a suitcase of Tribbles!
People in the terminal were somewhat by surprise as the Starfleet crew made their way through the airport to board U.S.S. Enterprise flight 1701 to Starbase 1.
The unusual scenes at the airport were to celebrate the launch of a dedicated Paramount+ channel on the Highlife entertainment platform, which will allow British Airways' customers to watch popular series any long-haul flight in every cabin. (I recommend the Truth about Pam, which I binged watched recently).
The authentic Starfleet costumes from Star Trek: Discovery and Star Trek: Strange New Worlds were flown in direct from set, with the lucky costume wearers made up of the airline's Star Trek-loving colleagues. The Star Trek franchise's costume designer, Bernadette Greaney, styled five colleagues in unique lieutenant uniforms from Command, Operations and Sciences, with two transformed into Vulcans by Star Trek's prosthetics team and dressed in the state-of-the-art Vulcan robes.
Bringing characters together from different universes, nearly a thousand years apart, was a first for the Star Trek franchise, with genuine props, including Tribbles, Federation passports and an original Tricorder.
Customers will be able to watch a curation of exclusive Paramount+ series targeting all ages on the airline's Highlife entertainment platform, including HALO, The Offer, Queen of the Universe, Kamp Koral: SpongeBob's Under Years, iCarly, Yellowstone and the Star Trek series.
Customers who wish to continue watching their favourite programme after their flight can do so by subscribing to the streaming service via a QR code on the Paramount+ channel on Highlife or on ParamountPlus.com. Customers will also be able to subscribe to Paramount+ ahead of their trip, providing them with the ultimate entertainment travel companion before, during and after their flight.
Members of the British Airways' Executive Club are being offered access to an exclusive subscription offer. The offer includes a month-long trial of Paramount+ and is available to Bronze, Silver and Gold Executive Club members. You should receive an email with the details soon if you are eligible.