Virgin Atlantic sale
Virgin Atlantic has just launched its first major sale in a while. Prices are still high compared to normal, but there are some good deals if you look at the average prices across the board at the moment.
The sale gives a set discount according to the route and class:
Save up to £200 off selected flights per person in Upper Class return flights, save up to £50 off selected flights per person in Premium and Economy cabins, also includes Economy Light and Delight. Discounts are for return flights only.
For US flights, the saving is up to £30 in Economy Light, Classic and Delight, up to £30 in Premium and £150 in Upper Class.
Applicable routes to the US: London Heathrow – Atlanta (Economy only) /Austin / Boston / Las Vegas (Economy only) / Los Angeles (Economy only) / Miami / New York /Orlando / Seattle (Economy only) / San Francisco (Economy only ) / Tampa / Washington, Manchester – Atlanta / Orlando / New York ( Upper only ), Edinburgh – Orlando.
Applicable routes to Global Cities and the Caribbean: London Heathrow – Antigua / Bahamas / Barbados / Cape Town / Delhi / Grenada / Islamabad / Jamaica / Johannesburg / Lahore / Lagos / Mumbai / St Lucia / St Vincent / Tobago / Tel Aviv, Manchester – Barbados.
You need to book by 15 September 2022 for travel after 1 October 2022 and complete by 30 June 2023.
Some of the cheapest deals are on their partners KLM or Air France, which obviously requires a change of aircraft in Europe. The sale prices are mainly from March 23 onwards, but some are available from October onwards.
Here are the best deals:
London (LHR) to New York (JFK) from £1,930
London (LHR) to Orlando (MCO) from £2,239
London (LHR) to Los Angeles (LAX) £2,428
London (LHR) to Barbados (Bridgetown) (BGI) from £2,096
London (LHR) to Jamaica (Montego Bay) (MBJ) from £1,866
Manchester (MAN) to Barbados (Bridgetown) (BGI) £2,350
Manchester (MAN) to New York (JFK) from £1,772
Manchester (MAN) to Orlando (MCO) from £2,131
London (LHR) to Antigua (St. John's) (ANU) £2,261
London (LHR) to Delhi (DEL) from £1,453
London (LHR) to Mumbai (BOM) from £1,772
London (LHR)

to

Tel Aviv (TLV) from £1,215
You can find the sale page here.
British Airways changes overnight bag drop at Heathrow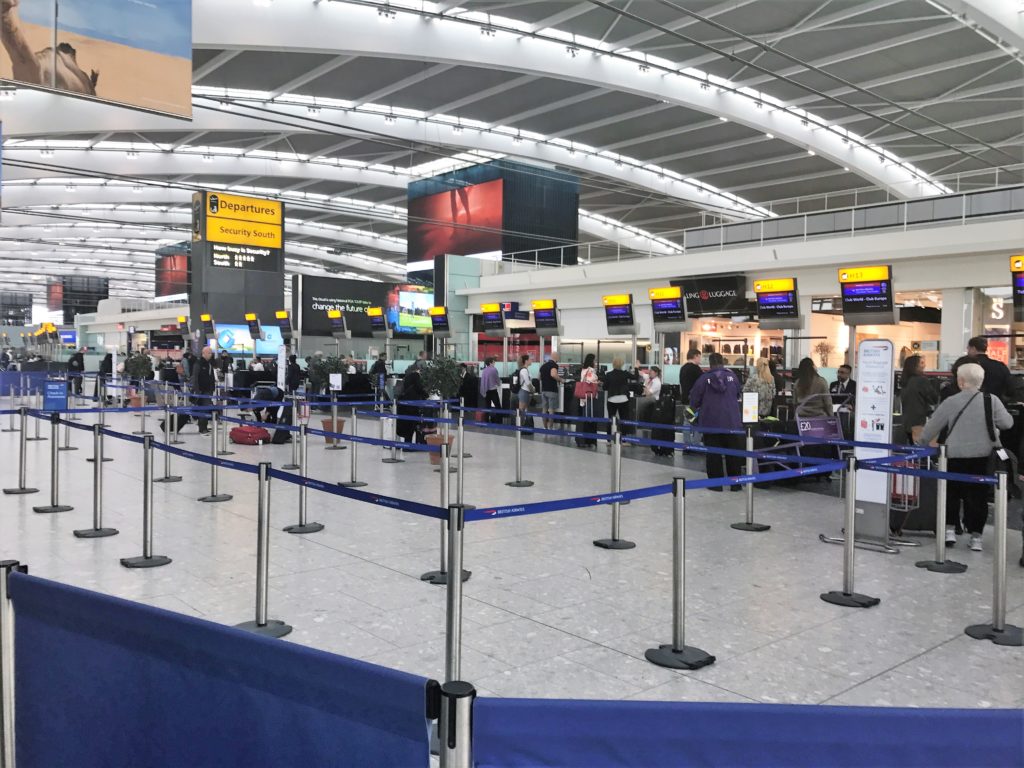 One of the easiest ways to make your journey easier is to use the overnight bag drop for early flights, as then, in effect, the next day, you travel hand baggage only and don't need to queue for check-in. Usually, check-in is very quiet in the evening, so if you are staying the night before at the airport or live nearby, you can check in and drop your bag off the night before.
BA is bringing some changes to this service as follows:
Bag drop will be available from Heathrow T3 as well as T5
You used to be able to use it if your flight departed before 1pm the next day. This is now changing to flights before 10am.
However, you have longer to drop it off as it will be available between 4pm and 10pm the day before at Heathrow.
You no longer have to have all your party present if you wish to check in bags for others on the same booking. However, you will need to have their passports and any documentation such as vaccine certificates etc.
Gatwick remains the same between 6pm and 9pm for flights departing before 1pm the next day.
Gatwick drops capacity restrictions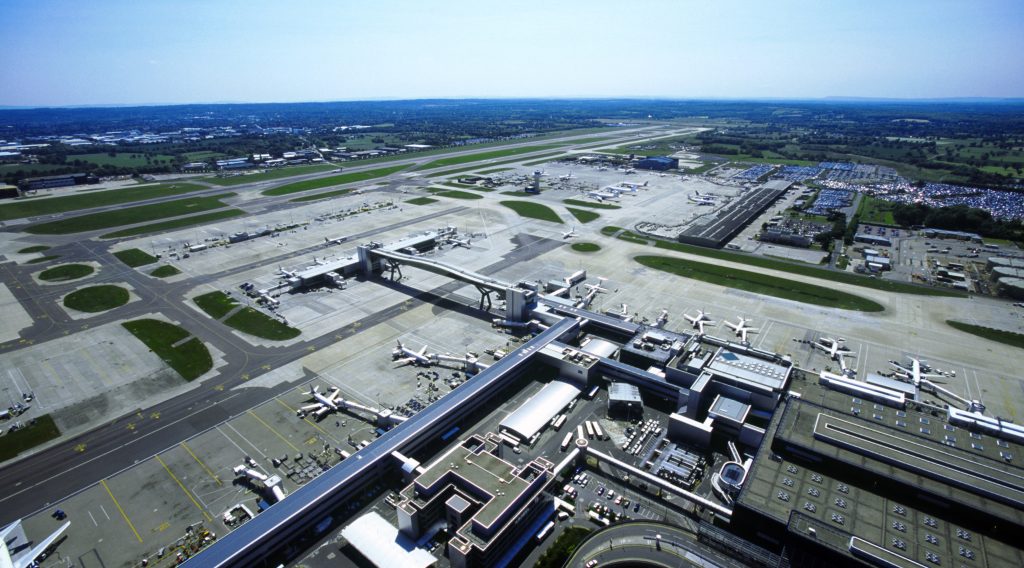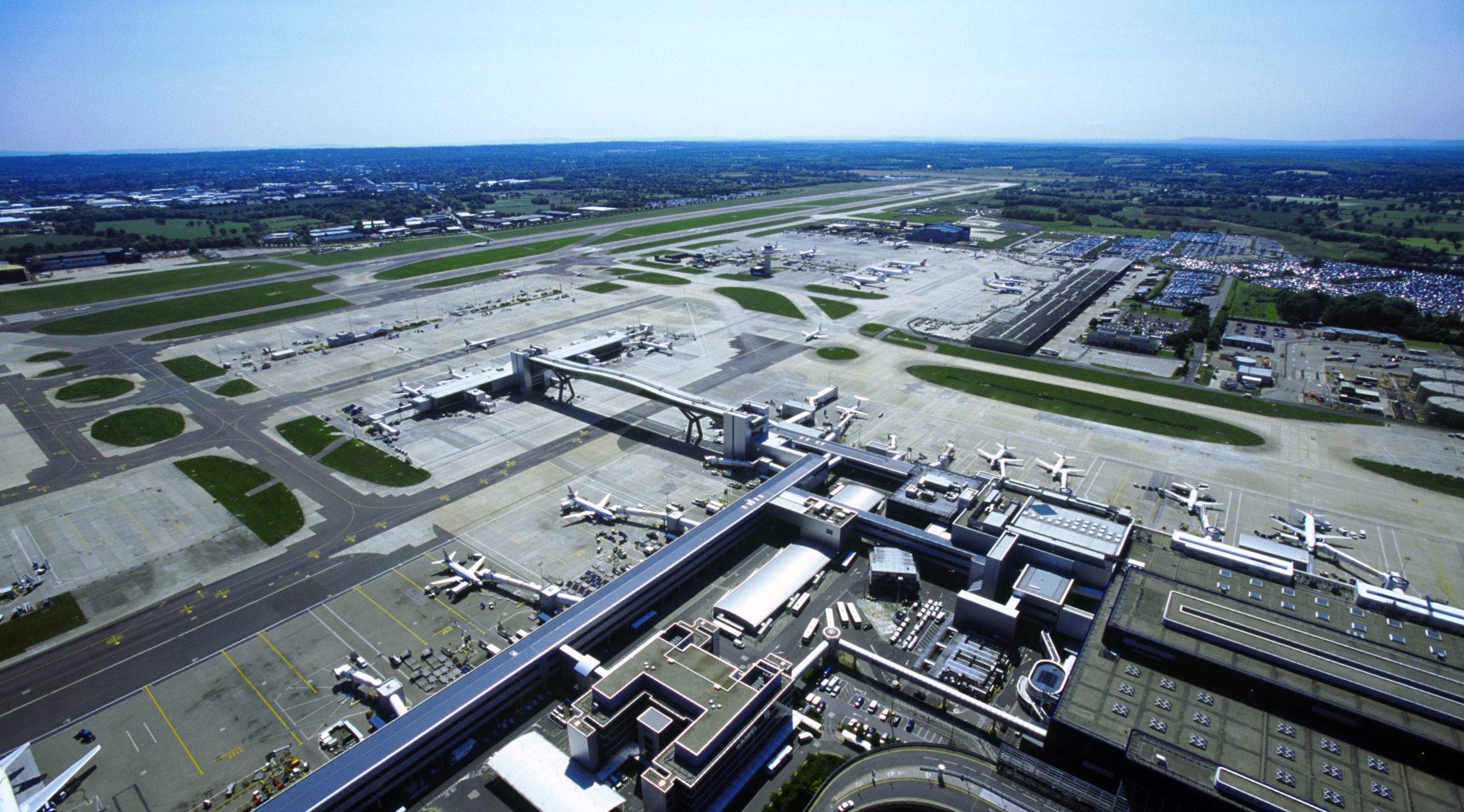 Gatwick has announced its results for the last six months, which makes reading interesting. Passenger demand was at 74.3% of pre-pandemic levels for the year's second quarter, after all UK travel restrictions were removed, and 59.1% for the half-year period. The airport has also returned to profit.
Gatwick has revised its traffic forecasts upwards for 2022 to 32.8m passengers as a result of increased demand in the first half of the year.
The airport train station is being developed and is on track for opening in 2023.
Earlier in the year Gatwick took action to ensure reliable flight timetables by gradually increasing its declared capacity. They have also now recruited over 400 new security staff to reduce delays. As a result Gatwick says that there is no need for any more capacity restrictions on flights.
Gatwick also says it has provided staff to support other airport operators – including airline baggage handlers.
The question for me is, how have Gatwick managed to do this and yet Heathrow are still imposing a flight cap until the end of October? Surely they face the same challenges in recruiting staff as Heathrow, yet they seem to have managed it. Obviously, we don't know what their criteria is in terms of what delay they view as acceptable for security versus Heathrow, but they were both looking to recruit similar numbers of staff.
Gatwick has also seen its long-haul network grow with 40 routes now announced, including new airlines such as Norse and Bamboo flying to New York and Hanoi respectively, British Airways starting a new service to Cape Town and jetBlue adding a new daily service to Boston, in addition to their daily flight to New York.
Stewart Wingate, Chief Executive Officer, Gatwick Airport said: "We still have some way to go, but strong demand has fast-tracked Gatwick's recovery from the pandemic, particularly in the last quarter since all UK travel restrictions were removed. Air traffic volumes have reflected this strong passenger demand and have bounced back to around 75% of pre-COVID levels.

"The unprecedented growth in traffic led to short term operational issues in June, however our decisive early action to limit the airport's capacity in the crucial school holiday period of July and August has ensured passengers have experienced reliable flight timetables over the summer months. We are now very much operating business as usual and do not see any reason to extend the capacity declaration."

"Despite some broad economic uncertainty, we are also looking forward to a successful second half to the year, with new, exciting airlines and routes coming online and continuous improvement in the high service standards Gatwick is known for."