Virgin Atlantic try group boarding
British Airways have been doing group boarding since before the pandemic, more successfully sometimes than others. Now Virgin has introduced a similar system. Up until now and indeed the last time I flew in November they did it by cabin and status.
Customers who need extra time will still be able to board first, followed by group 1, 2 and so on, in order. Boarding passes now have the group numbers shown.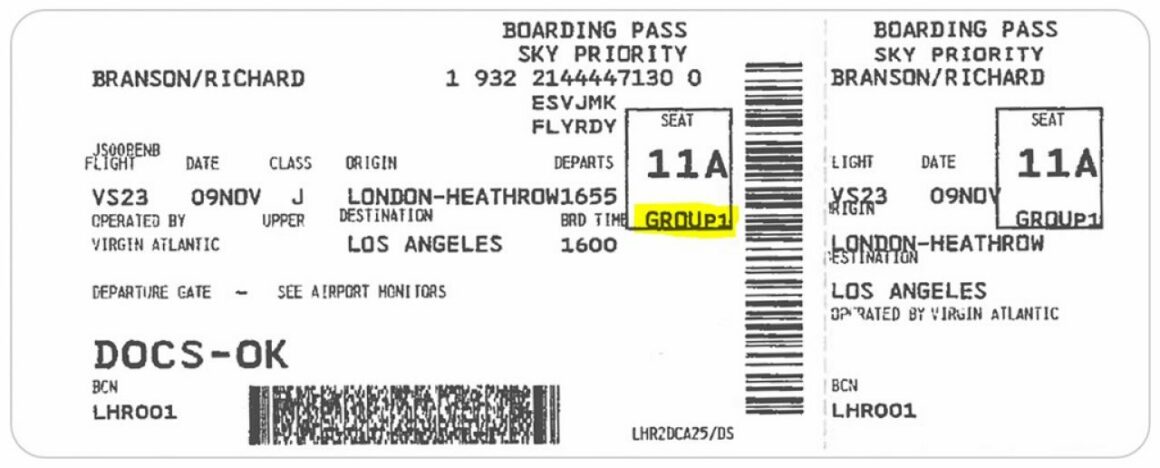 Here are all the different groups:
Ticket or loyalty membership
Group 1
Virgin Atlantic Upper Class

Virgin Atlantic Flying Club Gold

Group 2
Virgin Atlantic Premium

Virgin Atlantic Flying Club Silver

Group 3
Virgin Atlantic Economy Delight
Group 4
Delta Diamond Medallions

Delta Platinum Medallions

Delta Gold Medallions

Air France / KLM Flying Blue Platinum

Air France / KLM Flying Blue Gold

Group 5
Delta Silver Medallions

Air France / KLM Flying Blue Silver

Singapore Solitaire Life PPS Club / PPS Club

Krisflyer Elite Gold

Virgin Australia Club / Platinum / Gold

Group 6 – 9
Virgin Atlantic Economy
What do you think? Do you think boarding groups work? Let us know in the comments below.
AA summer schedule – extra UK flights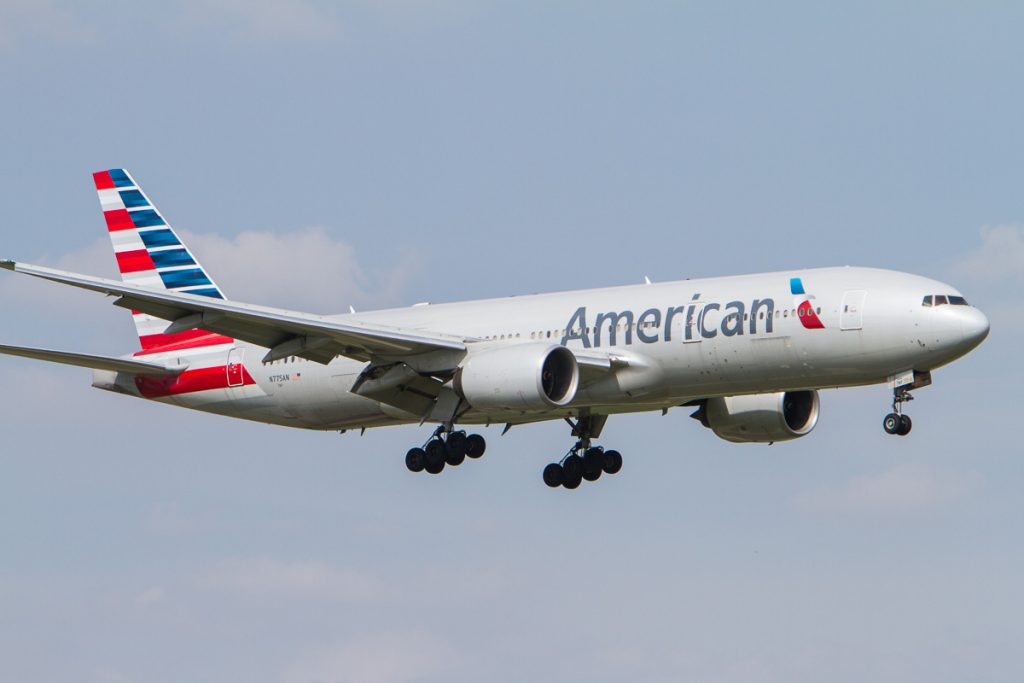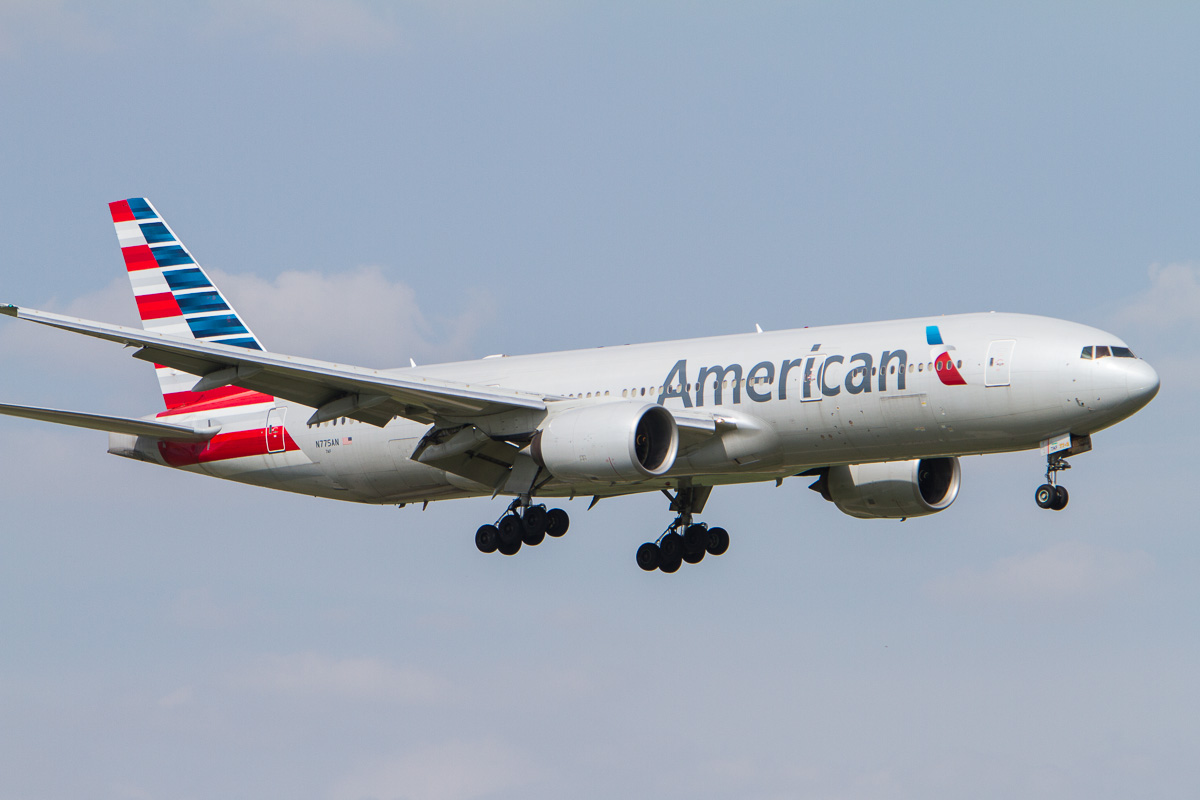 American Airlines has announced its biggest-ever summer schedule to and from London Heathrow (LHR), operating 26 daily flights starting April.
With the addition of extra daily flights to Los Angeles (LAX) and Charlotte Douglas International (CLT), American will operate its largest schedule from London across the Atlantic, flying to 11 North American cities with its 26 daily flights. The 2023 summer schedule solidifies American's position as the biggest U.S. carrier at LHR.
You can of course use Avios for flights on AA but not BA Amex companion vouchers.
American's summer schedule from LHR includes:
| | |
| --- | --- |
| Destination | No. daily flights |
| Boston (BOS) | 1 |
| Charlotte (CLT) | 3 |
| Dallas Fort Worth (DFW) | 4 |
| New York City (JFK) | 4 |
| Los Angeles (LAX) | 3 |
| Miami (MIA) | 2 |
| Chicago (ORD) | 4 |
| Philadelphia (PHL) | 2 |
| Phoenix (PHX) | 1 |
| Raleigh-Durham (RDU) | 1 |
| Seattle (SEA) | 1 |
If you want to read about American Airlines' business class, you can read my review here.
Tickets are available for purchase on aa.com.
New Etihad routes and sale bargains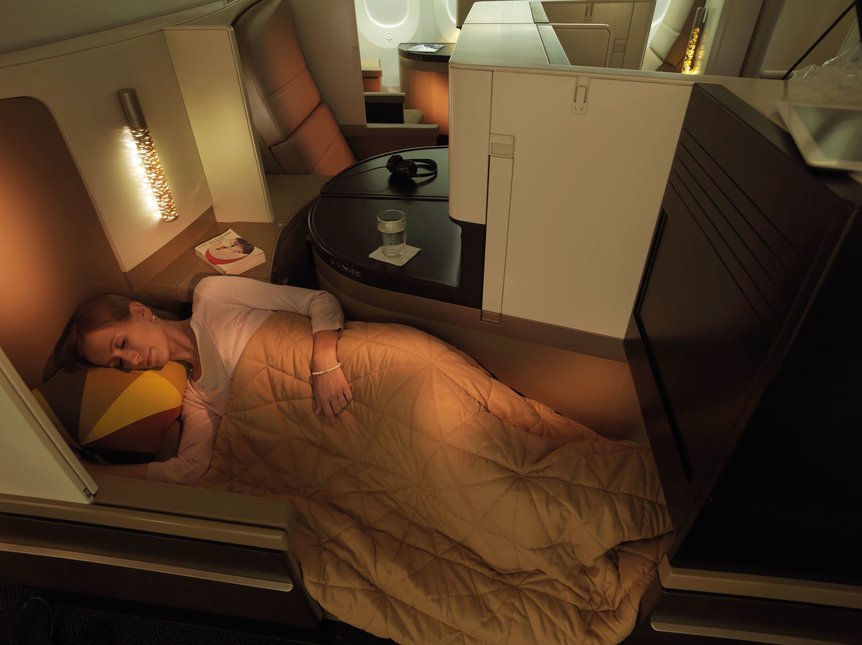 Etihad Airways will be introducing two new routes this year, connecting Abu Dhabi to Copenhagen in Denmark and Düsseldorf in Germany. You may wonder why this is of interest seeing as most TLFL readers are in the UK. Etihad often has some excellent EU fares with Germany being one of the places with often see them. So it is always good to have more starting points that could have good deals!
Launching 1 October, there will be four weekly flights to Copenhagen and three weekly flights to Düsseldorf. Etihad previously flew to Dusseldorf and is now relaunching the route. They also fly to Munich and Frankfurt.
The flights will be operated using the Boeing 787 Dreamliner aircraft which has the modern Business Class studio seats which I find very comfortable. All seats have direct aisle access. You can find several reviews of Etihad business class here.
There are currently some decent Etihad sale fares in business class (return):
Dublin – Johannesburg £1706
Dublin – Zanzibar £1799
Milan – Maldives £1544
Milan – Seychelles £1632
Rome – Singapore £1498
Berlin – Johannesburg £1508
Brussels – Johannesburg £1508
Oslo – Sydney £3326
Frankfurt – Tokyo £1587
Frankfurt – Seychelles £1587
Frankfurt – Manila £1542
Munich – Singapore £1455
Munich – Melbourne £2514
The Munich – Melbourne fare is very limited on a small number of weekdays until the end of May and then again in September and October.
You need to book by 20 January for travel until 10 October 2023 for the sale fares.
You can find the sale page here.
The full list of UK and Irish Etihad sales fares are in this article.