Will you get Wi-fi on your BA flight?
As many of you will know I run a FB group with my friend Michael for BA Gold members and above. A fellow blogger Sven from Svenblogt kindly shared his spreadsheet of which aircraft within BA have Wi-fi. I thought it would be interesting to see how far BA has got since originally the majority of aircraft were supposed to be equipped by the end of last year.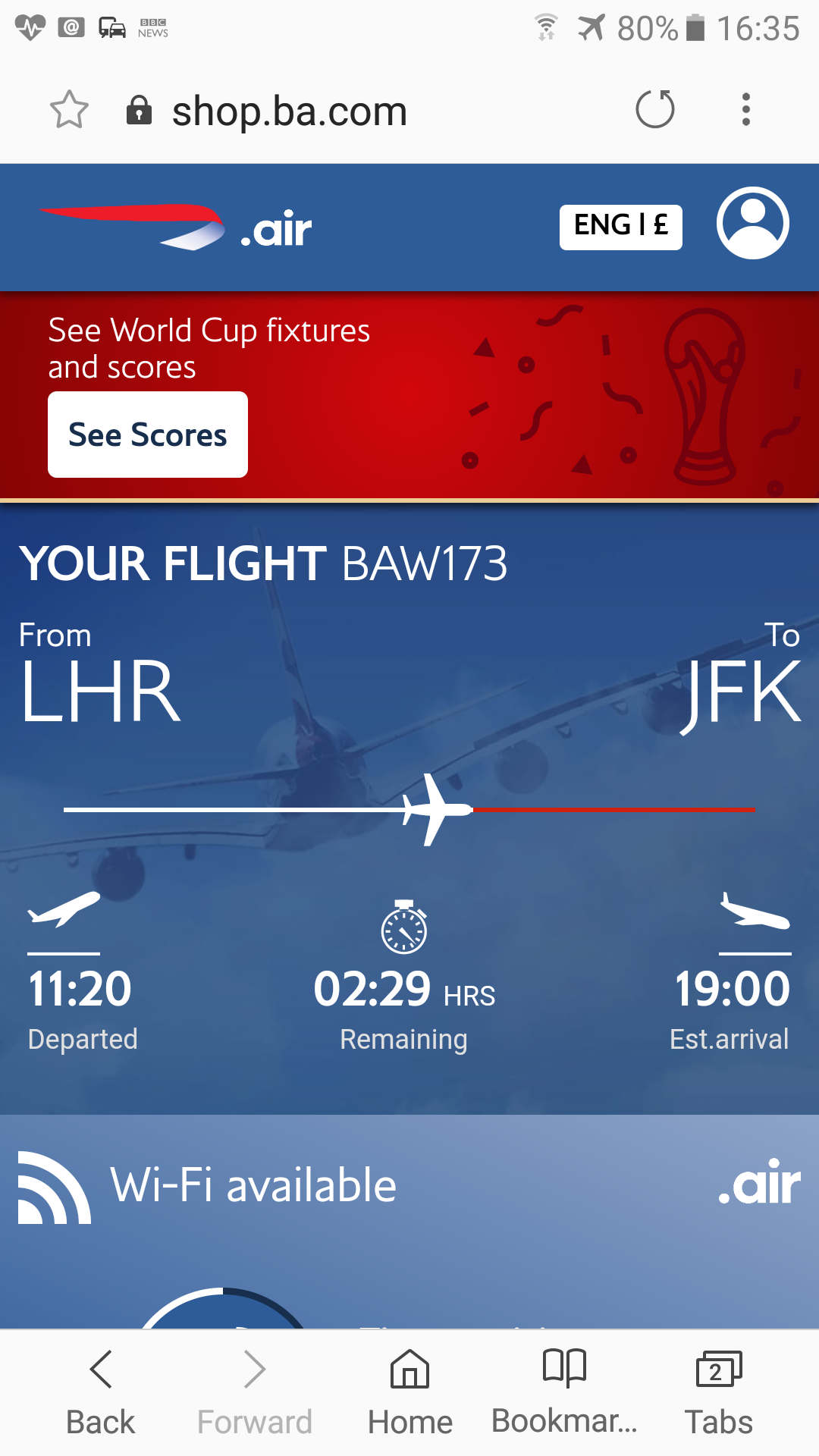 I won't go through them by each registration, but the numbers will give you an idea of the chances. The only way you can actually find out in advance is to find out the registration number of the aircraft from something like Flightradar 24, where you can see it on the day or sometimes slightly further in advance. You can then go to Flyertalk and look up the registration to see if it has been fitted with Wi-Fi.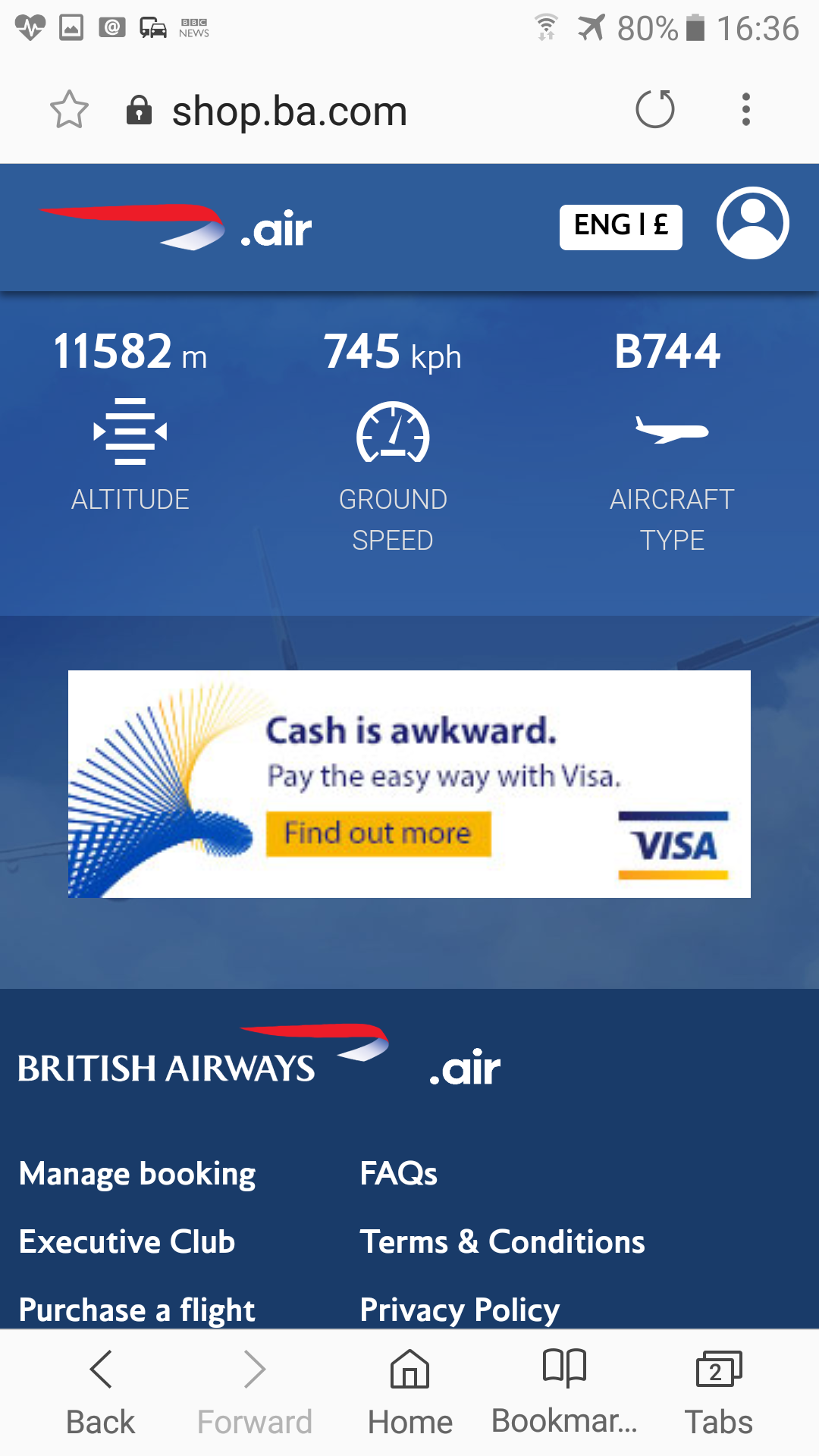 Here is the amount of aircraft that have been fitted per type:
Type
MMB Code
INSTALLED
Chance
Overall For Type
747-400
74J
0 / 18
0.00%
747-400
747-400
74S
17 / 18
89.47%
17 /36
47.22%
777-200ER
77C
14 / 14
92.86%
777-200ER
777-200ER
77D
1 / 1
100.00%
48 / 55
87.27%
777-200ER
77E
3 / 3
100.00%
777-200ER
77F
7 / 9
77.78%
777-300ER
77N
8 / 12
88.89%
777-200ER
77S
10 / 10
100.00%
777-200ER
77T
5 / 6
83.33%
777-200
77X
0 / 3
0.00%
777-200
0.00%
787-8
78B
0 / 12
0.00%
787-8
0.00%
787-9
789
4 / 18
22.22%
787-9
22.22%
787-10
0 / 12
0.00%
787-10
0.00%
A380-800
38A
6 / 12
50.00%
A380-800
50.00%
A350
19 / 19 (when they arrive)
100.00%
A350
100%
A318-100
18A
0 / 1
0.00%
A318-100
Shorthaul
A319
2
A320
19
A321
2
A321-200
M1A
0
One thing to also bear in mind is the costs. I find BA quite reasonable in general except for the crazy prices and data restrictions on the A350.
BA are currently trialling free WiFi in first class cabins.
Long-haul aircraft except for the A350:
1 hour: £7.99
4 hours: £17.99
Full flight: up to £23.99 depending on route
Short haul:
Messaging – £1.99 or £2.99 depending on flight distance.
Browse & Stream for one hour – £4.99
A350:
25MB: £4.99
75MB: £11.99
150MB: £17.99 (last about 90 minutes at the rate I use it)
Obviously even if it has Wi-Fi, it may not be working but at least these resources give you a fighting chance of working out if it is likely you have Wi-Fi.
Cellars in the Sky
Every year Business Traveller holds a Cellar in the Sky Award competition, which recognise the best business and first class wines served by airlines worldwide. Being something of a wine fan (not in the being a lush sense, more an appreciation of good wine, hic!) I always enjoy reading about these. Wine for me is a big part of the experience and so many airlines nickel and dime on the wine nowadays. Charge me an extra £20 and give me something decent is what I say!
At the 2019 Awards, which were announced last week, Malaysia Airlines won the Gold medal for Best Overall Cellar, as well as the Gold for Best Business Class Cellar. Qatar Airways and Air New Zealand jointly took Silver in the Business Class category, with Aer Lingus taking Bronze. On my last flight with Qatar, I was impressed with the wines and in particular their current Gosset Rose champagne.
Qantas was awarded Gold in the Best First Class Cellar category. Cathay Pacific was awarded Silver, and ANA and Singapore Airlines were awarded joint Bronze.
This year's competing airlines were Aegean, Aer Lingus, Aeroflot, Aircalin, Air Canada, Air Italy, Air New Zealand, Air Tahiti Nui, American Airlines, ANA, Austrian Airlines, British Airways, Brussels Airlines, Cathay Dragon, Cathay Pacific, Delta Air Lines, Emirates, Etihad Airways, EVA Air, Finnair, Gulf Air, Icelandair, Japan Airlines, Jetblue, Jetstar, Korean Air, LATAM, Malaysia Airlines, Oman Air, Qantas, Qatar Airways, Singapore Airlines, TAP Air Portugal, Virgin Atlantic and Westjet.
I got to try a selection of them courtesy of Business Traveller when I visited their stand at the Business Travel exhibition last week.
Interestingly, all three were New World. Two were from Air New Zealand, who I have always found to have a great wine list if you like Kiwi wines. The Two Rivers Isle of Beauty Rosé 2018, Southern Valleys, Marlborough proved a particular hit with everyone. I do wish more airlines would do a Rose wine. It had a little more depth and fruit than a Provence Rose but was still dry, light and fresh.
I enjoyed the Air NZ Brennan B2, 2016, Central Otago Pinot Noir. I find some can be a little bland, but this had plenty of red fruit and just a hint of oak. Finally ANA's Stella Bella Skuttlebutt Sauvignon Semillon 2018, Forest Grove, Margaret River, Australia. It's interesting that it took first as second place was Kumeu River Maté's Vineyard 2016, Kumeu, Auckland which does one of mine and Roving Reporter's favourite Chardonnays and they are not cheap!
As readers will know, we like a drop of Champagne at TLFL, so who had the best fizz?
BEST FIRST CLASS SPARKLING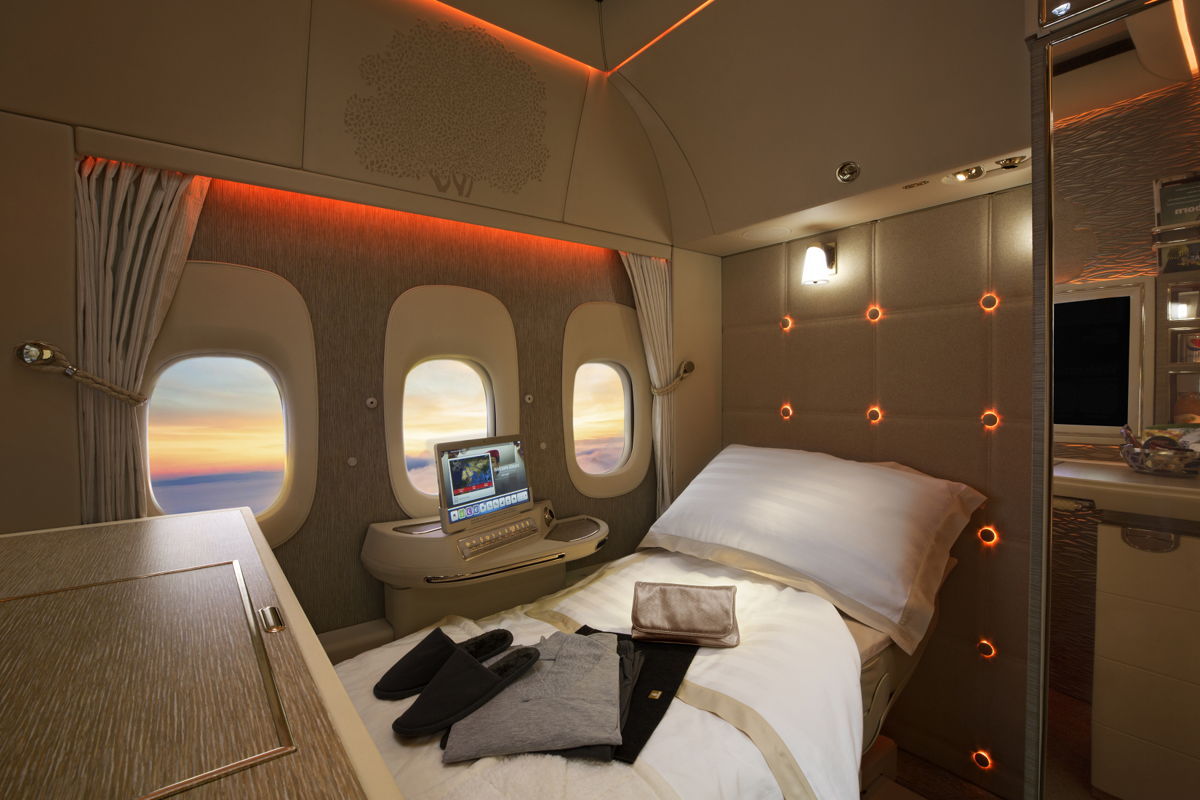 Gold: Cathay Dragon
Champagne Rare Millesimé 2002, Piper-Heidsieck, France
Judges said: Restrained, with toasty intensity. Absolutely fab.
Score: 98
Silver: Singapore Airlines
Champagne Krug 2004, France
Judges said: Really impressive. Gentle and toasty. Very drinkable.
Score: 97
Bronze: Emirates
Champagne Dom Pérignon 2002 Plénitude 2, France
Judges said: Rich and creamy, with real depth on the nose.
Score: 96
Interesting for me is that The judges scored the Champagne Rare Millesimé 2002, Piper-Heidsieck higher than Krug. Being a massive Krug fan, I think I need to try the Piper!
BEST BUSINESS CLASS SPARKLING
This is perhaps a slightly skewed result as the Taittinger on Malaysia is also one of my favourite champagnes second to Krug, and retails for around £130 a bottle. I'm guessing they may serve this in their Business Suite which used to be First class. In which case, it's kind of cheating!
Gold: Malaysia Airlines
Champagne Taittinger Comtes de Champagne 2007, France
Judges said: Lovely – complex and serious with an interesting long palate.
Score: 98
Silver: Air Tahiti Nui
Champagne Charles Heidsieck Rosé Réserve, France
Judges said: Complex and very complete. Rich and long with lots of depth.
Score: 97
Bronze: EVA Air
Champagne Castelnau Millésimé 2006, France
Judges said: Complex, with a hint of honey and lemon curd. Good acidity. Really classy.
Score: 96
Highly Commended (joint): Aircalin
Champagne Pol Roger Réserve, France
Judges said: Rich; serious. Really good for business class.
Highly Commended (joint): Korean Air
Champagne Perrier-Jouët Grand Brut, France
Judges said: Fresh, bright, vigorous and youthful.
Score: 95
Berlins's new airport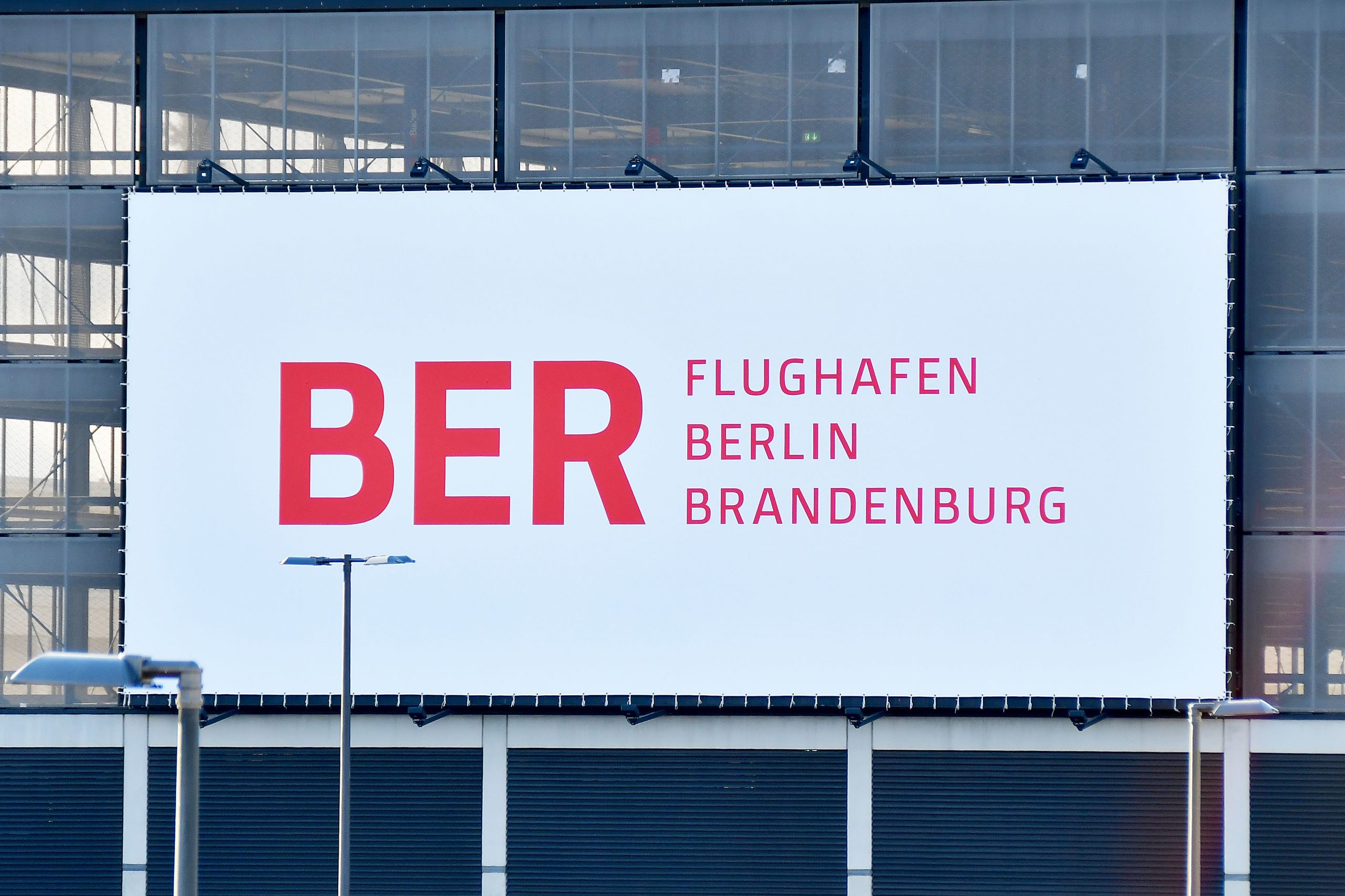 Berlin's unbelievably delayed new airport finally looks set to open and Lufthansa have announced their plans for moving to the new airport. This is a positive sign that all seems to be on track for opening on 31 October 2020. The current Tegel airport is Marmite – you either love it or hate it. Some people love the individual gates and old fashioned feel. I hate it personally as I go at peak times when there are massive security queues at the gate.
Flight operations for Lufthansa will move from Tegel Airport to the new Berlin Brandenburg Airport (BER) a week after the official opening. Lufthansa will bid Tegel farewell on 7 November: the last scheduled departure is flight LH1955 from Berlin to Munich. The BER premiere will then take place the next morning: at 6:30 a.m. on 8 November, flight LH173 from Berlin to Frankfurt is scheduled to take off from the capital's new airport.
Austrian Airlines, SWISS and Brussels Airlines will also start operations at BER together with Lufthansa on 8 November. According to current plans, Eurowings will already have its first flight from BER on 4 November.
The booking systems of Lufthansa Group airlines has now been switched over to the new airport, so if you book a flight for 8 November or later you will see the new BER airport as the destination instead of Tegel. If you have already booked a flight for this time, you will be informed and rebooked to BER. According to current plans, the number of flights and arrival and departure times will remain the same.
"We care about Berlin. No one else connects Berlin with the world like we do. Six Lufthansa Group airlines fly to the German capital – with up to 33,000 passengers a day. 270 destinations can be reached with only one transfer. Berlin is a fascinating and cosmopolitan city that attracts people from all over the world. That is why Berlin needs an efficient airport. This also includes even better connections between BER and local public transportation as well as to the long-distance rail network. More ICE connections to Rostock, Dresden or Hamburg could strengthen intermodal traffic. That would be good for passengers and for the environment," said Harry Hohmeister, Member of the Executive Board of Deutsche Lufthansa AG and Chief Commercial Officer Passenger Airlines, speaking in Berlin today.
There will, of course, be the new Lufthansa Lounge. It is located in Terminal 1 (Main Pier North) and covers an area of around 1,600 square meters. Passengers of Lufthansa Group Airlines with Business Class tickets, as well as travellers with Frequent Traveller, Senator or Star Alliance Gold status and HON Circle Members can relax, refresh or work in peace before their flight in the Lufthansa Lounge with its separate Senator and Business areas. The lounge is set to have a fantastic view across the airport apron to the Berlin skyline.
Hopefully, BER should not have the significant bottlenecks at security checks that were the case at Tegel. A centrally organized security checkpoint, more modern technologies at the control lanes and more spacious terminals should make the processes more efficient.