Qatar Airways introduces new options for business class meals
Qatar have been leading the way for maintaining a high standard of onboard service but in the safest way. They currently have an almost normal service with menus, full bar and hot main courses. The only difference is the way the food is served. At the moment everything is served on one try to minimise contact.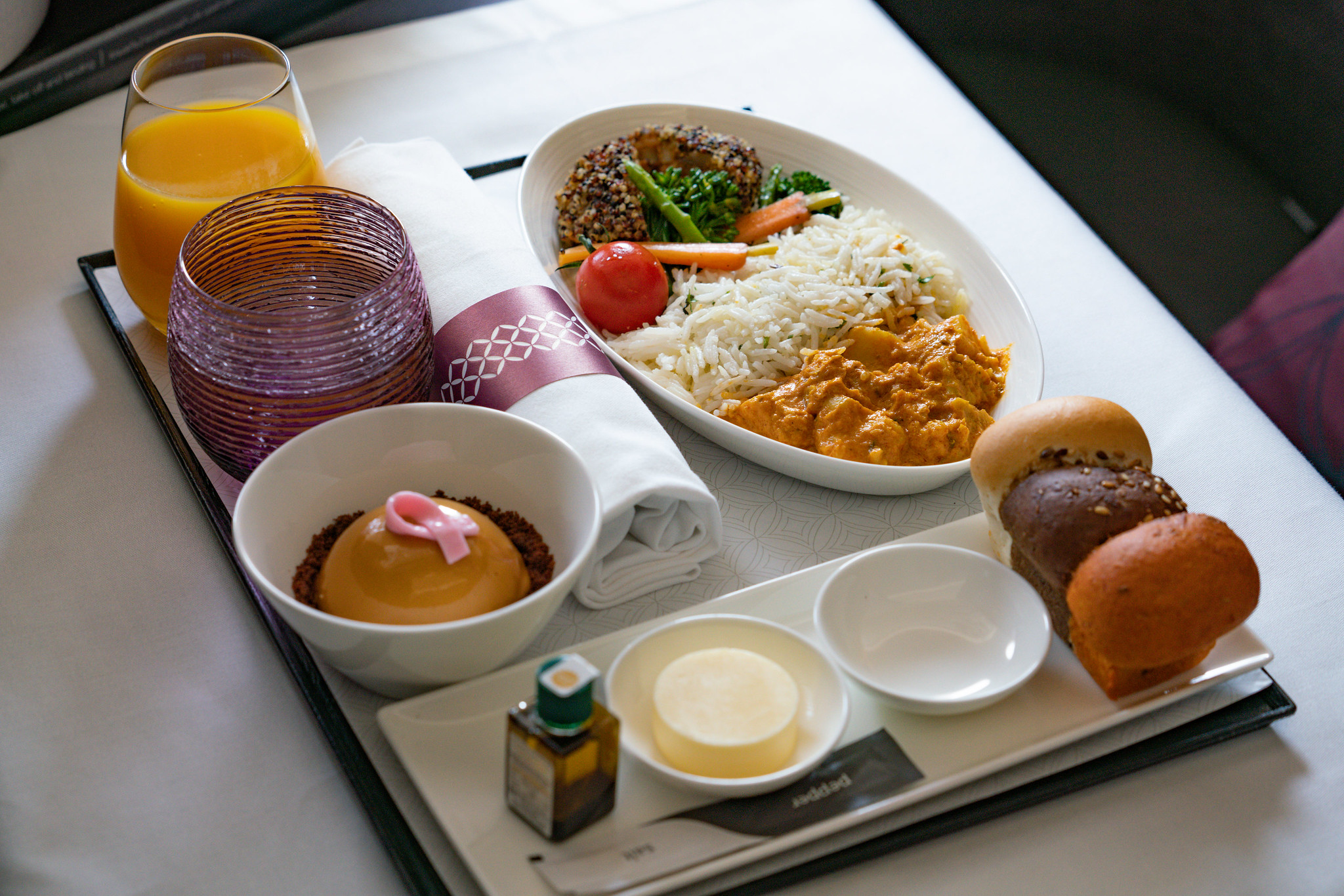 Qatar Airways has now introduced its first range of fully vegan dishes to its à la carte menu for Business Class passengers on all flights, designed to cater to the increasing demand for plant-based food while elevating passengers' culinary experience when they travel with the award-winning airline.
The newly crafted vegan dishes use only the freshest locally and internationally sourced ingredients and are available to all Business Class passengers flying from the airline's Doha hub, Hamad International Airport, and selected flights into Doha.
Qatar Airways Group Chief Executive, His Excellency Mr. Akbar Al Baker, said: "We always strive to provide our customers with authentic and indulgent experiences in the skies. We are delighted to incorporate a vegan main course choice to our on-board menu, offering our passengers yet another lifestyle choice that redefines the expectations from a five-star airline."
Designed with sustainability and taste at its heart, Qatar Airways' range of flavourful vegan dishes include smoked moutabel, spiral courgettes and arrabbiata sauce, tofu and spinach tortellini, asian barbecue tofu, noodles, scallions and shiitake, fried tofu with vegetable tajine, cauliflower couscous and kalamata bruschetta, and chickpea flour omelette.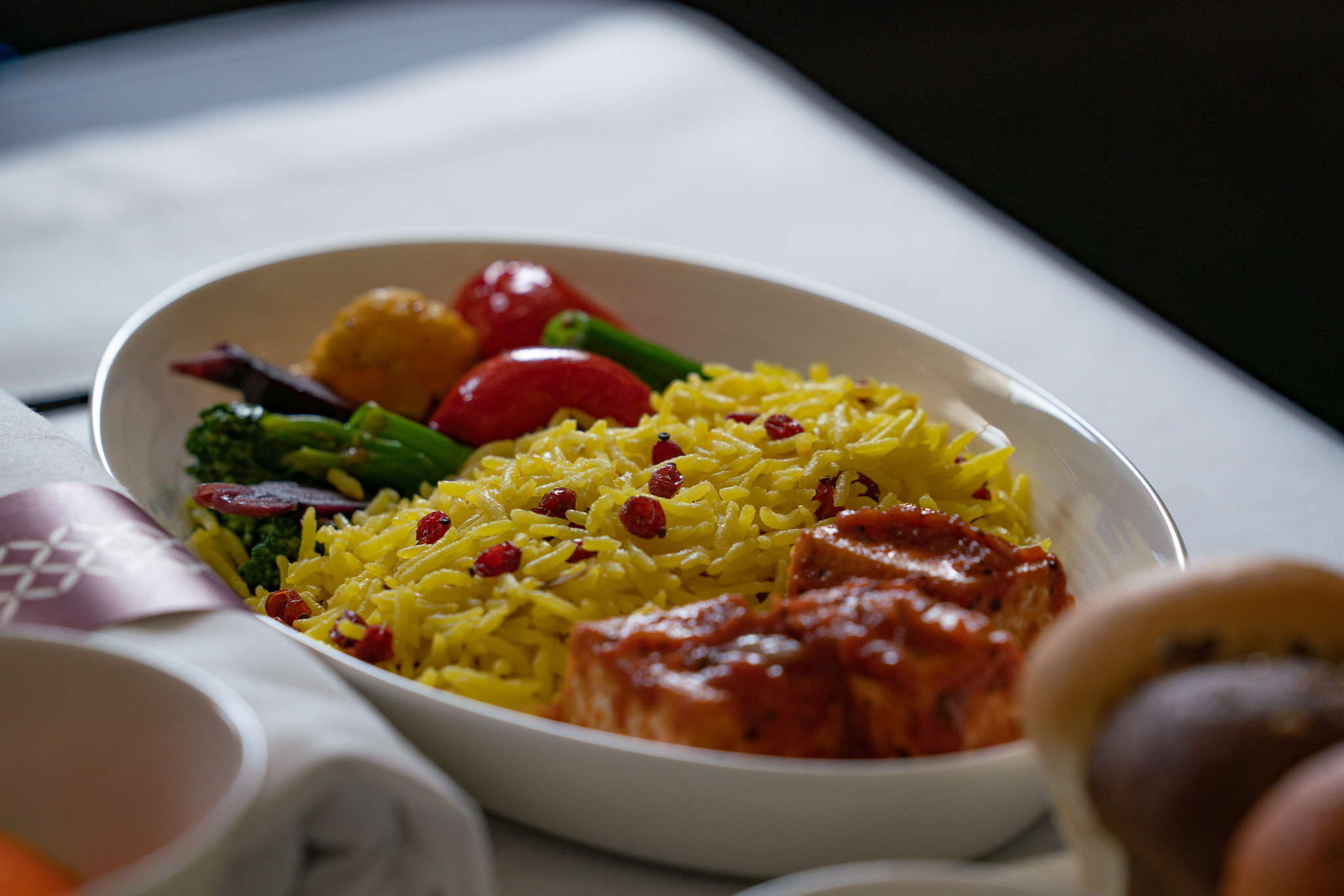 It's a little Tofu heavy for my taste in the choices but I would certainly try the courgette with the arrabiata sauce. If you travel regularly it is nice to have some lighter options to choose from.
The airline also offers a wide selection of special meals to cater to different dietary requirements. Passengers can request a special meal up to 24 hours before their flight. These include young traveller meals, vegetarian or religious meals and medical or health care meals.
Qatar Aircraft Catering Company (QACC), the exclusive catering provider at Hamad International Airport, ensures that all in-flight meals are prepared to the highest quality using the freshest ingredients. Spanning 69,000 square meters, QACC is one of the world's largest self-contained catering facilities.
British Airways finally releases new First official picture

For some unknown reason BA is being very coy about their new first on their latest B777-300 deliveries and as of yet has not released an official set of pictures to the wider press. I have no idea why this is since they have now been released anyway.
However, BA have now released a formal picture on social media. The obvious difference is the doors to bring it in line with the new Club Suite. They have also moved the handset out of the storage compartment where it is situated on the B787 which is the basis of this seat. There will be 4 aircraft in total with the new look first.
There is a three-point seat belt but there is also one feature I am not a fan of. The distinctive blinds and window coverings are gone. To be fair they do not have them on the B787s which this design is based on, but they did have them on their other aircraft. This always looked very classy and distinctive to BA. I think it's a great shame they have been abandoned. These look like they are just manual blinds which is a big step down.