Part of Concorde in the CCR Lounge
When the Concorde Room at Heathrow opens again, aviation geeks will be in for a treat as British Airways has removed the nose cone that was on display at Waterside, BA headquarters. It was then transported to Heathrow's T5 to the exclusive lounge that can only be used by those flying in first or those with a Concord Room Card.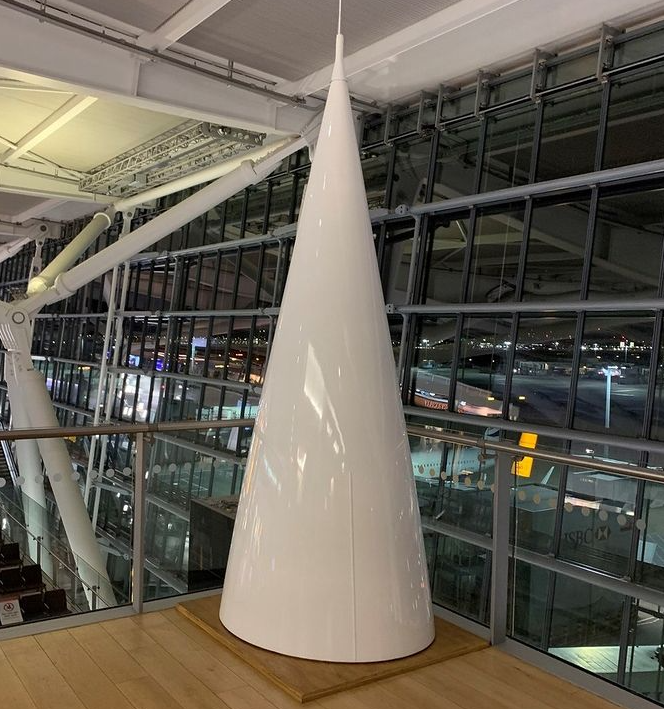 The nose cone is now displayed on the corner of the terrace. It is rumoured that the Concorde Room could reopen in early June, but personally, I can't see it happening until there are more destinations that are green in the long haul network or the US reopens to UK visitors.
Qatar's B787 answer to QSuite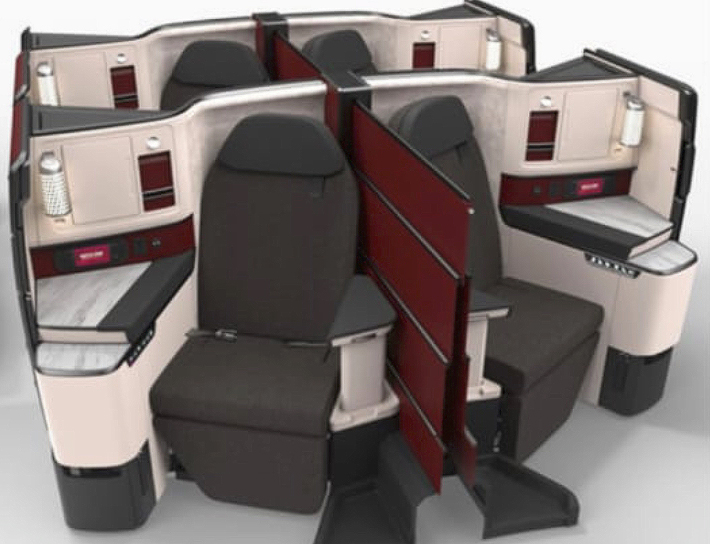 Qatar had always maintained that they would not be able to replicate the QSuite on its B787s due to the width of the available space. Head for Points last week showed an exclusive photo of what they believe to be the new QSuite equivalent on Qatar Airways although it is yet to be publicly revealed by the airlines.
Basically, it is pretty much what they have now plus a door. It's not that dissimilar to BA's Club Suite either. The seat is actually a new design though, it just looks similar to many others. It's called the Adient Ascent, and Qatar Airways will be one of the first customers to have it installed along with Hawaiin Airlines. It's an outward-facing herringbone seat, designed in partnership with Boeing.
For passengers traveling together, the center seats of O-Series become a shared space when the privacy divider is fully lowered, creating the 'Cabana Suite' where couples can enjoy a movie or meal together. The table can be moved into a shared centre table as well.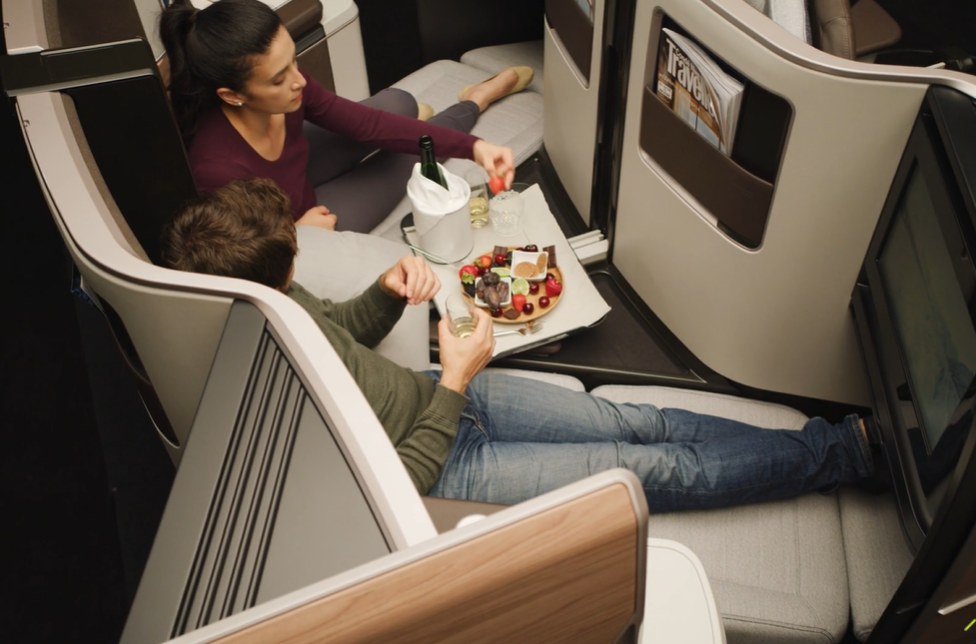 This also creates a "double bed" of sorts similar to the QSuite. It has the usual storage such as a headphone cupboard but also a special space for your mobile phone and magazines or reading material.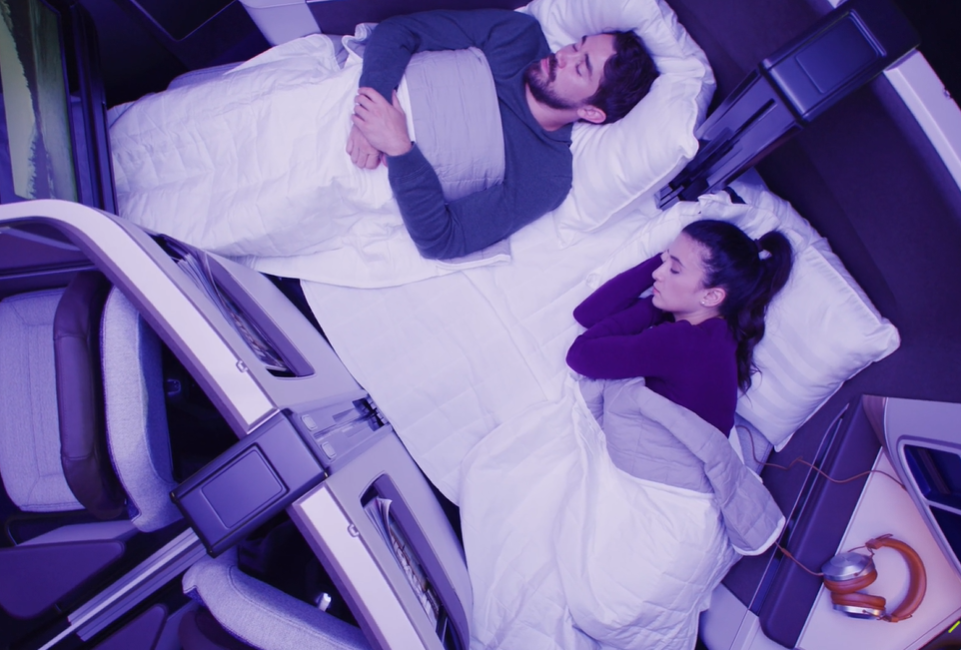 The Suites have also been designed to be easier to clean for the Covid era.
Lufthansa orders more first class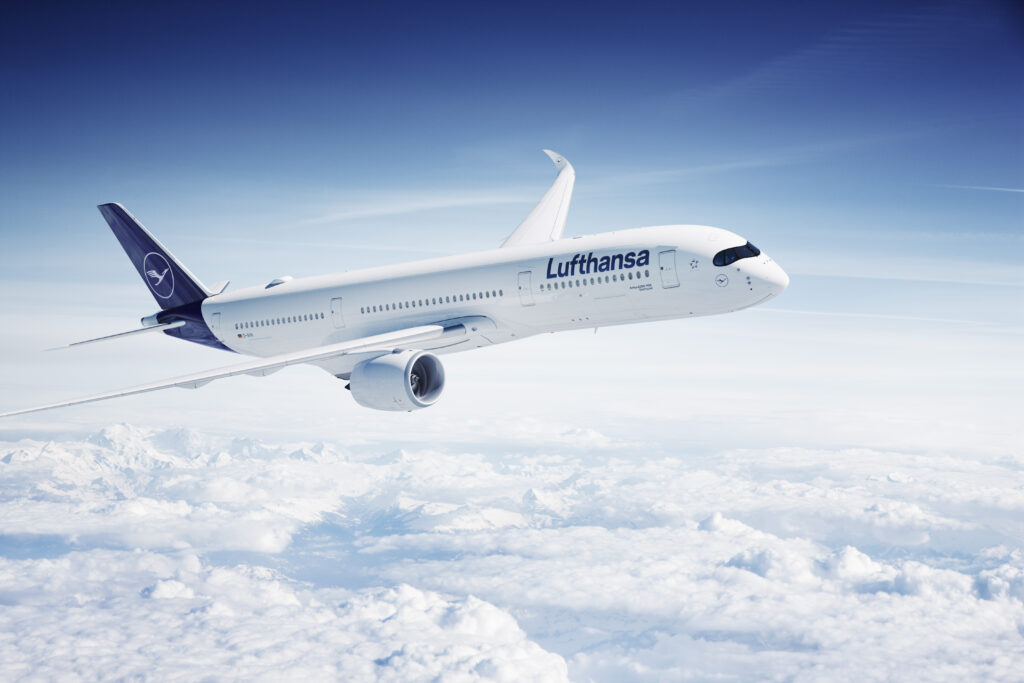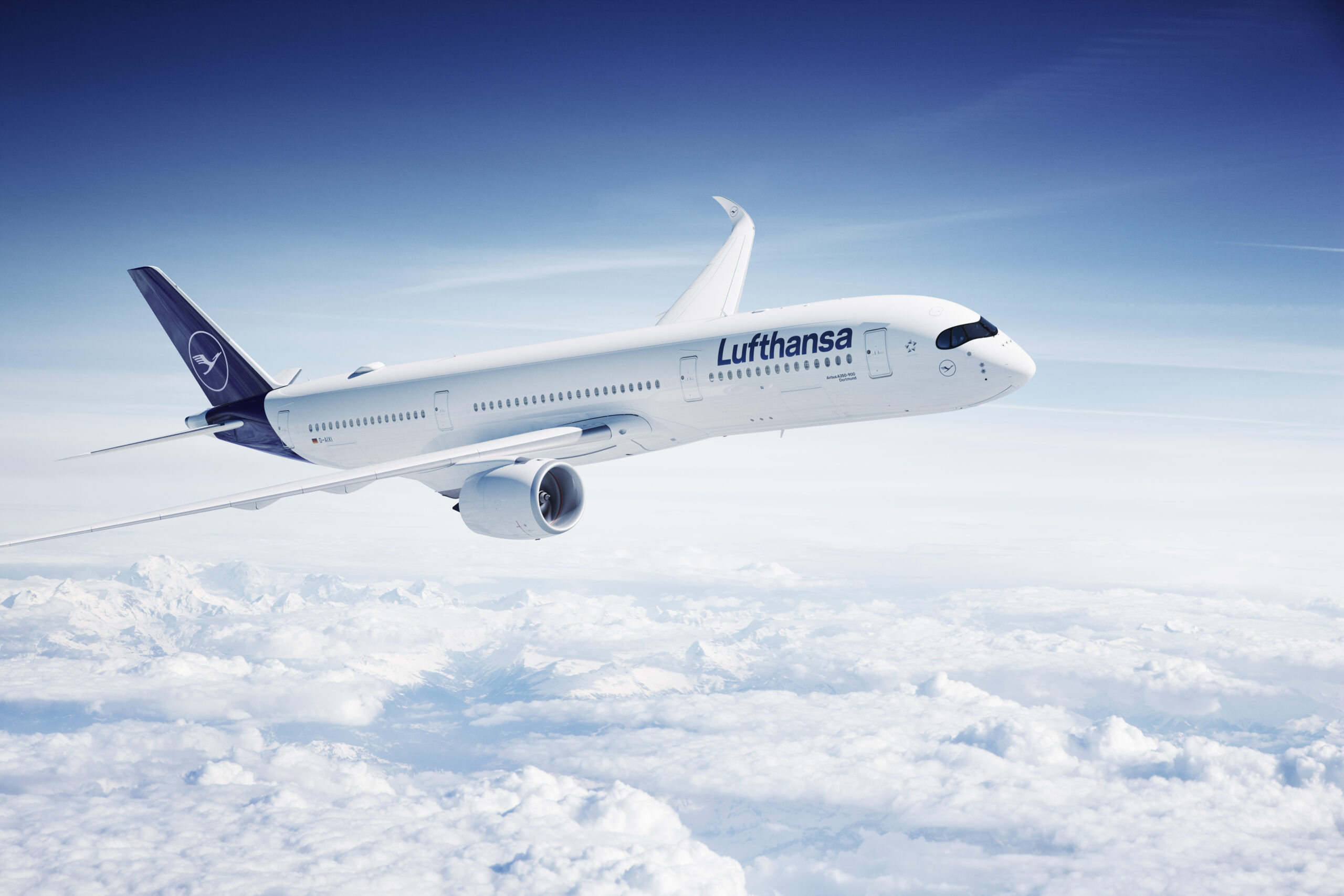 There has been a lot of speculation about airlines getting rid of first class completely. British Airways is committed to retaining the cabin but is reducing the number of seats with new aircraft and as it installs the new Club Suites. Lufthansa has bucked the trend with its latest aircraft order that included 10 aircraft with a first class cabin. The first of these is due to be delivered to Munich in 2023.
Lufthansa Group is accelerating the modernization of its fleet. New, highly cost and fuel-efficient aircraft are replacing older types on short, medium and long-haul routes. As a result, Lufthansa AG decided to buy ten long-haul aircraft: five Airbus A350-900s and five Boeing B787-9. As part of the long-standing fleet renewal program, a total of 175 new aircraft will be delivered to Lufthansa Group airlines this decade.
Carsten Spohr, Chairman of the Executive Board and CEO of Deutsche Lufthansa AG, said:
"Even in these challenging times, we are continuing to invest in a more modern, more efficient and a lower emission Lufthansa Group fleet. At the same time, we are pushing ahead with the modernization of our long-haul fleet even faster than planned prior to the coronavirus pandemic due to anticyclical opportunities. The new aircraft are the most modern of their kind. We want to further expand our global leadership role, among other things, with cutting-edge premium products and a state-of-the-art fleet – especially because we have a responsibility to the environment."
Boeing 787-9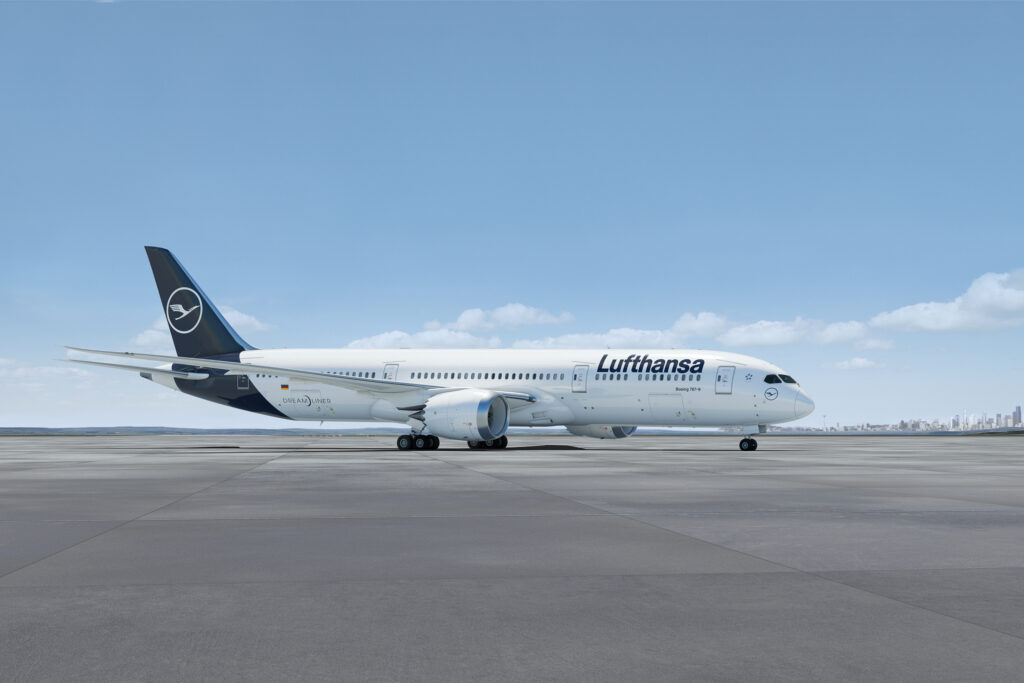 The first Boeing 787-9 are scheduled to fly for Lufthansa as early as next winter, with others to follow in the first half of 2022. Today's decision brings the total number of firm orders for Boeing 787-9s and Boeing 777-9s to 45 aircraft.
Due to the dramatic impact of the coronavirus pandemic on global aviation, aircraft that had been ordered by some airlines could not be delivered in the past twelve months. Lufthansa held talks with Boeing and found a way to buy five 787-9 that were already manufactured. At the same time, the Group reached an agreement with Boeing on a restructured delivery plan.
Airbus A350-900
The five newly ordered Airbus A350-900s will be delivered in 2027 and 2028. This brings the total number of firm orders for the A350-900 to 45 aircraft. The Lufthansa Group also agreed with Airbus on a restructuring of planned deliveries.
In addition to renewing its long-haul fleet, Lufthansa is also focusing on the latest technology, maximum efficiency and the highest level of customer comfort on short-haul routes. In the current year alone, Lufthansa will take delivery of a new, fuel-efficient Airbus A320 family aircraft for short- and medium-haul routes on average every month. Delivery of a further 107 Airbus A320 Family aircraft is planned until 2027.
With the Airbus A350-900, the Boeing 777-9 and the Boeing 787-9, the Lufthansa Group will operate the most fuel-efficient long-haul aircraft in terms of kerosene consumption per passenger and 100 kilometers flown. On average, the new aircraft will only consume approximately 2.5 liters of kerosene per passenger and 100 kilometers flown. This is about 30 percent less than many current as well as previously operated long-haul aircraft models and will have an equally positive impact on the Group's carbon footprint
Current plans call for an initial fleet reduction, while at the same time extensively modernizing it in the future. The Boeing 787-9 and Airbus A350-900 will essentially replace the four-engine A340 long-haul aircraft as part of this process. Plans call for reducing the number of four-engine aircraft in the Lufthansa Group long-haul fleet to less than 15 percent by the middle of this decade; before the crisis, the share was around 50 percent.
According to Aero Telegraph, 10 of the A350-900s will have a single row of 4 first class cabins. We don't know if that will be a new design, but it's more likely to be the current one given the current financial climate.