United Airlines confirm the company considered segregating vaccinated and non-vaccinated passengers
United Airlines considered designating cabins for vaccinated passengers only.
In a recent statement by United Airlines chief executive Scott Kirby it was revealed that the U.S based airline actively considered introducing a new, separate cabin on its aircraft – specifically for vaccinated passengers.
Kirby discussed the issue with the Washington Post, saying that he believed creating special areas for vaccinated and non-vaccinated passengers on its flights was 'a great idea', however, due to federal regulations the company was unable to pursue the concept further.
In a conversation with journalist David Ignatius, Kirby said the concept would have been akin to a 'Premium Economy' offering, except in this case, something like 'Vaccinated Plus'.
"It sounds like a great idea… and we have thought about it. But you know, I think almost any of those ideas run afoul of the regulatory requirements that we have. Absent a government mandating vaccines to fly or a government it's probably not something we can do unilaterally from a customer perspective".
Airlines across the globe have faced a variety of new challenges during the COVID-19 pandemic – a large part of which is due to which country or area the airline originates in. For example, many U.S airlines have maintained a significant portion of their schedules, whereas other areas, such as Europe and the U.K, have faced an unpredictable 'stop-start-stop' period.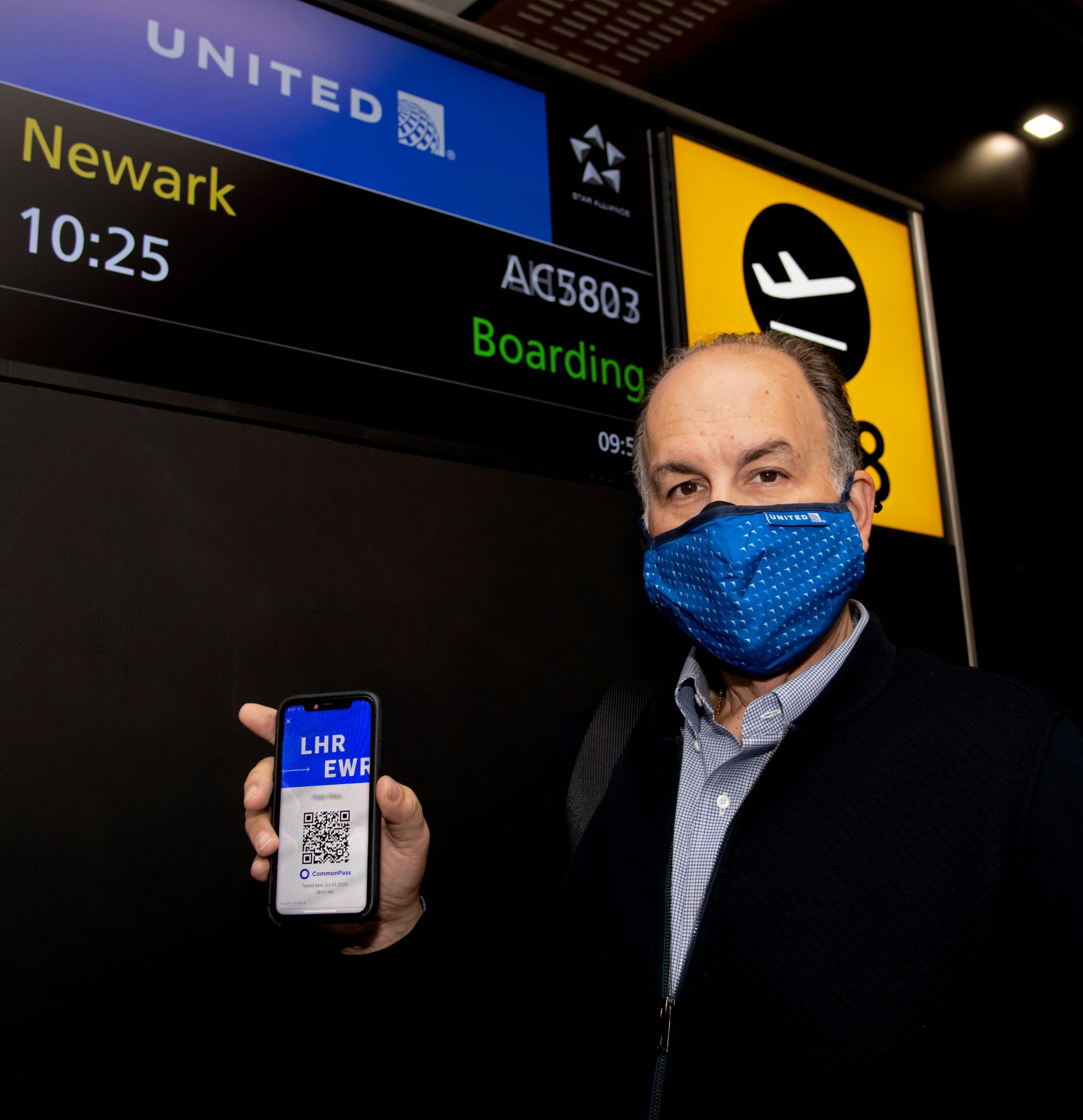 At the other end of the extreme, countries like Australia and New Zealand almost completely grounded all flights, and have only recently started operating domestic and trans-Tasman routes for leisure travellers.
Watching the aviation industry respond to the crisis has been fascinating, and many airlines will be changed permanently – changed schedules, disposal of aircraft (and cancelling orders – sorry Boeing!) and reduction of staff, just to name a few. Some airlines have ceased to exist altogether.
Interestingly, the Biden administration have so far refused to endorse the widely-discussed 'vaccine passports', which digitally record a passengers vaccination history and communicate it to the relevant travel and immigration bodies.
The concept is already being developed in Europe, the UK and elsewhere across the globe, with big names like IATA getting involved too. Many countries are hoping the vaccine, and subsequent proof of vaccination, will allow travel to begin reopening and ease the process for travellers, staff and governments alike.
Europe's 'Green Passport' concept is central to plans for the continent to start reopening to vaccinated American travellers for the upcoming summer season.
There are still issues, even with a fully functioning 'vaccine passport', as so many vaccines are in development, not all are fully recognised as successful by the WHO. Currently, only four vaccines are accepted worldwide: AstraZenca, Pfizer, Johnson & Johnson and Moderna.
There is also going to be a significant backlog of vaccinating populations of highly populated and undeveloped countries.
It is hoped that in these instances, the presence of negative COVID-19 test results may also be presented as an alternative to a vaccination certificate. It is likely that the information will be conveyed to relevant bodies in the same way – in a 'vaccine' or 'health' passport.
Opinions on how to best handle the vaccination rollout vary greatly in the travel industry – while most are keen to get things back up and running, some have more surprising opinions.
Qantas CEO Alan Joyce has loudly proclaimed that the flag-carrying airline will not be allowing any unvaccinated travellers on board its aircraft, once it begins flying regularly scheduled international flights in October.
He may be forced to change his tune, as the current vaccination rollout in Australia isn't slated to reach even half the population by then. Although there are very few cases now throughout the country, the only way to maintain those low numbers without a high percentage of vaccinations would be to keep the borders closed.
Alan Joyce claims that the rules will be able to be enforced through a change to the airline's terms of carriage. The Qantas CEO has a good relationship with the current Australian government (securing significant and exceptional support during the last year), and it is expected that he will find their support in enforcing the new rules.
Although the Australian government hasn't yet addressed the 'vaccine passport' concept, it is likely it will be widely supported as a way to further ensure the countries safety.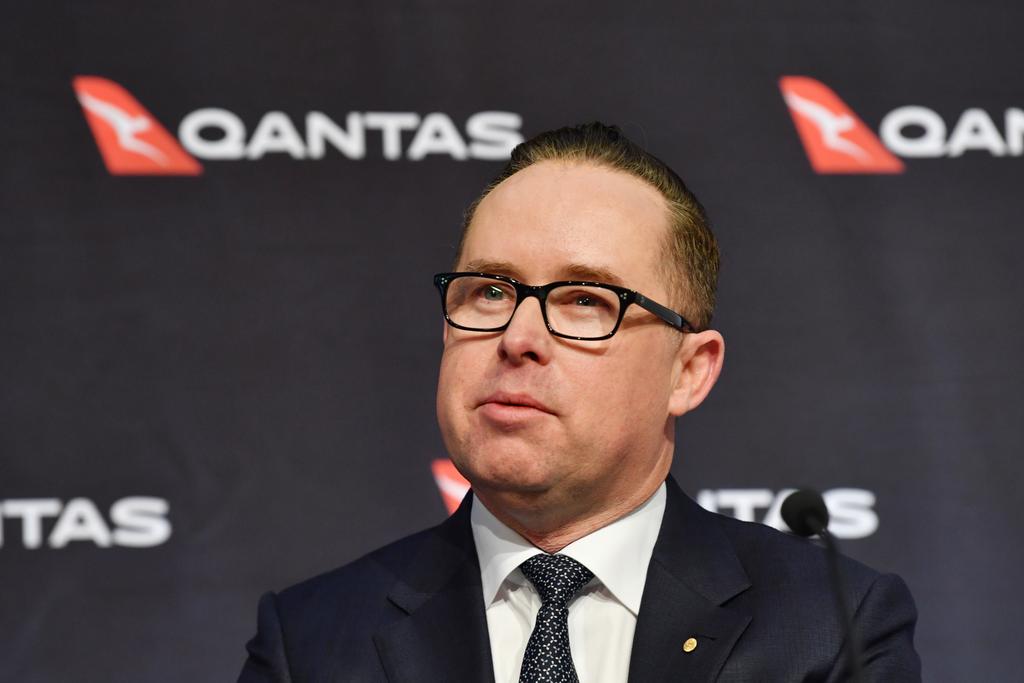 Interestingly, in the UAE, both Emirates and Qatar have operated their own, one-off 'vaccinated only' flights, allowing only fully vaccinated passengers and crew aboard. However, neither airline has made official plans to operate any further 'vax-only' flights, or to make vaccination a mandatory requirement of carriage.
Back to United: Kirby ended his interview saying that although vaccination is not yet mandatory on the airline, for passengers or staff, he still strongly encourages all employees to get vaccinated as soon as possible.
"My own view was that it is a safety issue, it is a health issue, we are all better off if we get vaccinated" he said.
Flybe set to resume routes between London and Scotland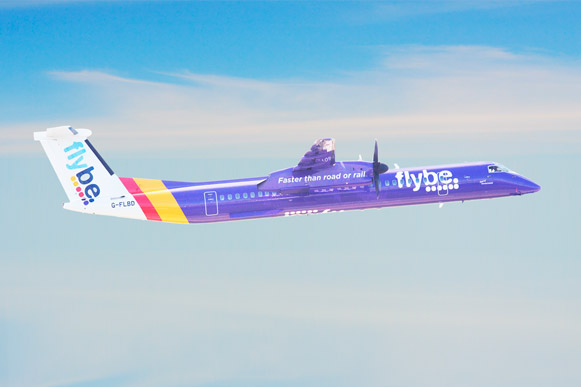 After a collapse in 2020, UK regional airline Flybe has announced that they are taking another big step towards a fresh start – with 86 brand new slots at London's Heathrow Airport, for the Summer season in 2021.
These slots have been slated to be used to connect London with Aberdeen and Edinburgh, if the struggling airline can get everything sorted out in time.
The popular UK airline has been part of a long-running story since 2012; including bankruptcy. However, the most recent announcements are indicating the airline's situation is taking a positive turn. Recent news coverage showed that the airline has at least one registered aircraft, and now seems to have picked up a bunch of much-coveted slots at Heathrow.
It has been confirmed that the airline has received 86 slots, and will use 25 of those slots for flights to Edinburgh, with the remaining 18 heading off to Aberdeen (43 flights per week requires 86 slots, taking into account departing and landing).
The slots have been allocated from the stash usually held by UK flag carrier British Airways. It appears that the decision was made under the same rules that previously allowed Flybe to grab some of British Airways slots years ago – when the European Commission insisted that British Airways release a number of Heathrow slot pairs to any competitor on certain routes.
However, the slots are only listed as 'rescue slots', meaning that there is no guarantee the airline will secure the same slots for a period beyond the summer season. If the airline fails to secure the slots beyond summer, it could face big difficulties.
Other concerns have been raised about the future success of the airline; including the fact that the airline only has one aircraft as yet. Although they previously ran the biggest fleet of Dash-8s in the world, all of those aircraft have since been returned to their lessors. However, there are hopes that in the (very) slowly recovering industry, many of those aircraft will still be available.
As mentioned, the airline can only boast one aircraft to its name – a Dash 8, which has yet to be repainted in the iconic Flybe purple, still wearing elements of the Austrian Airlines livery it wore previously.
G-CLXC not sporting any new livery although it was doing test flights yesterday. https://t.co/QIrBvj0zr6

— Fergus Allan (@fergus_allan_) March 8, 2021
However, paint colours are the least of their problems – there is still ongoing appeals going with the CAA (to stop the operating licence being revoked), as well as the issues of crew, pilots, ground crew and supply chains, to name a few.
The company was officially formed on April 13th, when Thyme Opco re-registered itself as Flybe Limited.
Opinions are still divided as to whether or not the airline will 'make it'. Fingers crossed they do, as it's always good to have more competition in the market, and hopefully some of the now un-serviced routes across the UK will be picked up post-COVID.
A £450 million, six-star hotel overlooking Sydney Harbour to be built by 2025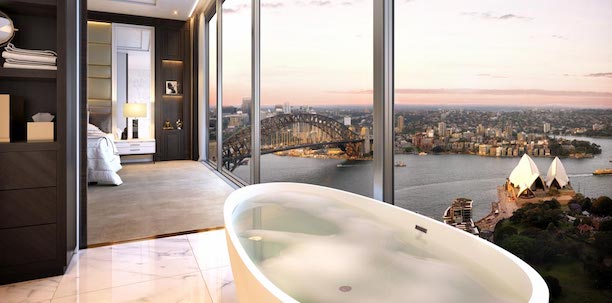 Although it may be a little while yet before you can visit (it's still nice to dream and stay positive, right?), here's one for the list: plans for a new, $800 million (that's around £450 million) to be built overlooking the iconic Sydney Circular Quay and harbour are in the works.
There has been a boom in luxury properties, particularly in Sydney, over the last few years, which shows no sign of slowing down despite the impacts of COVID-19 and closed international borders.
Currently, the city has a new Sofitel, a still-under-construction W Hotel in Darling Harbour and the nearby Crown Towers all setting the trend of next-level luxury in the popular tourist city.
The new property, which is currently unnamed, will be a six-star skyscraper designed for guests with a luxury mindset (and budget, presumably).
Once approved, the multi-million dollar development will be comprised of 240 six-star hotel rooms, as well as 16 high-end apartments, all in an ideal location for visitors and residents alike.
The property will rise to around 47 stories and will also feature a rooftop infinity pool, as well as unparalleled views of the Harbour, Bennelong Point and the Royal Botanic Gardens.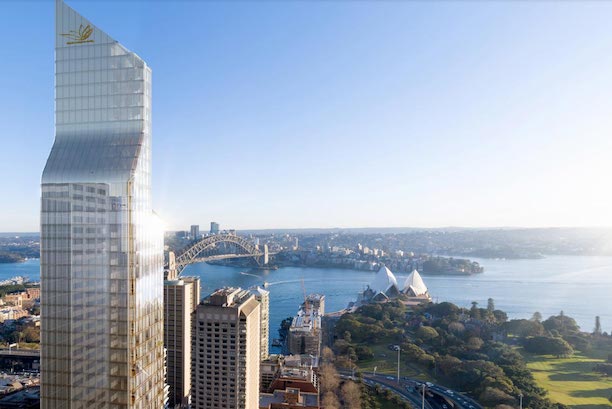 The proposal features concept designs from local company FJMT and has been initiated by the 'Built and Irongate Group', who own another property nearby. The plan is to re-do the existing buildings completely, merging the original heritage character of the existing buildings with a sleek, futuristic skyscraper.
According to the architects, 'the new slender tower will provide a clear separation from the existing heritage building so that the facades, roofscape and building form remain clearly legible'.
It is hoped that construction can begin in 2023, with an expected build timeline of around 2 to 3 years.