The 16th November marked 100 years of Qantas, a milestone that would usually have been met with celebration and special promotions across the country.
Instead, as Australia slowly begins to recover from the COVID-19 pandemic, the famous 'Flying Kangaroo' will be celebrating with a low-key flight over Sydney, taking in some iconic sights from its significant history.
Qantas, which stands for the 'Queensland and Northern Territory Aerial Services', was founded in 1920 by two recently returned WW1 veterans of the Australian Flying Corps, Hudson Fysh and Paul McGinness, and a local grazier named Fergus McMaster in outback Queensland.
On the tail of a global pandemic (quite poetic, really, in light of current events) after the war, founding an airline at a time when flying was a very new form of transport in such a remote area was deemed madness. However, despite the rocky start, Qantas is now one of the most respected airlines in the world.
Early 'board meetings' were held at the local tailor's store, in the outback town of Longreach in Queensland, purely because it had the longest table. This pragmatic, 'can-do' attitude has defined Qantas as an airline, meeting many challenges head on through the last century.
After the famous Cyclone Tracy devastated Darwin in 1974, Qantas set a record when it carried the highest number of passengers on a 747 (674, for those playing at home) when it assisted the government in evacuating the city as quickly as possible.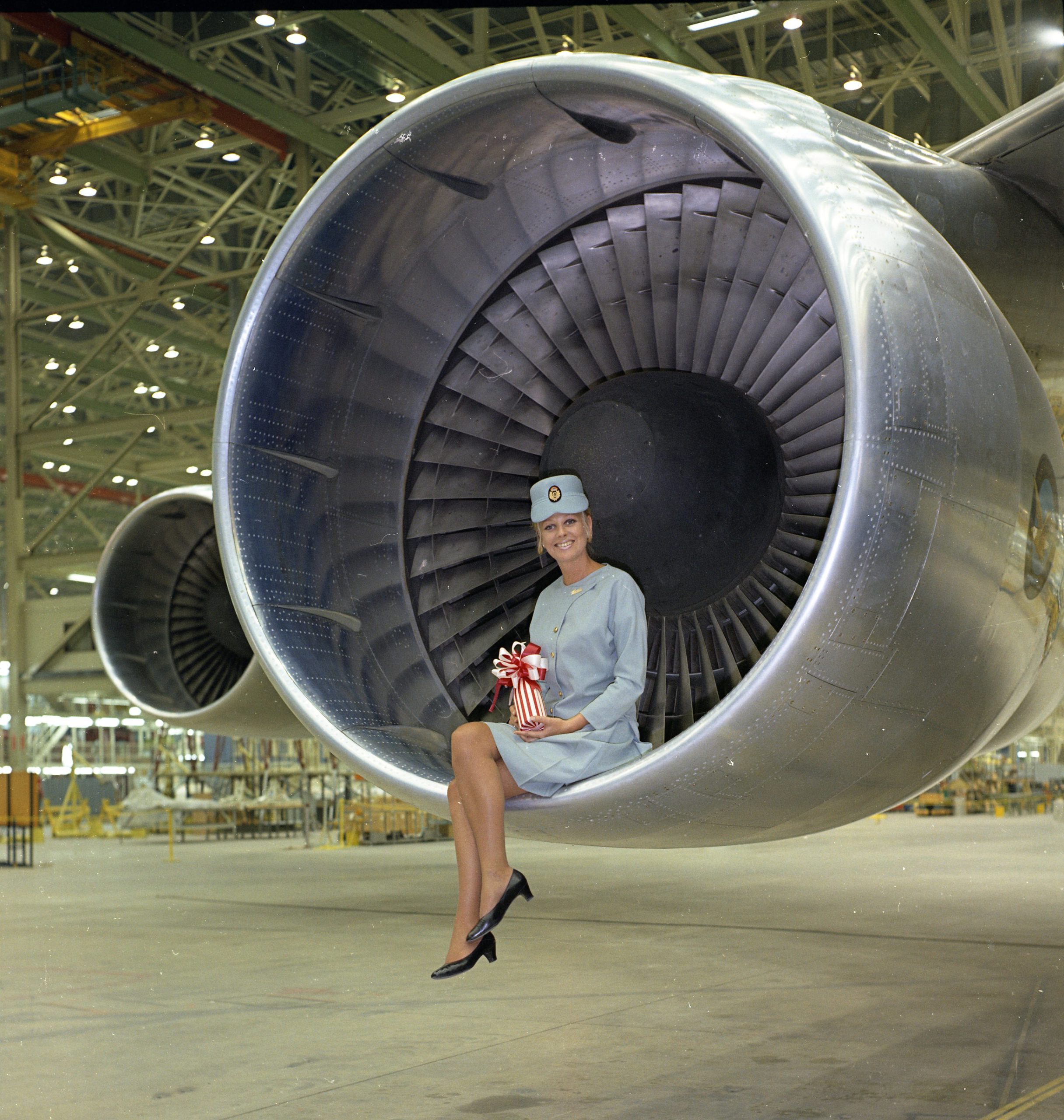 In a year that has been called 'unprecedented' more times than we ran out of toilet paper, Qantas has yet again shown up for Australians. This year has seen the airline operate over 100 repatriation flights across the globe, getting Aussies home as quickly and safely as possible.
All of these flights were flown by crew who volunteered for the task, knowing that it may mean getting sick themselves, or being forced into quarantine upon return.
Richard Goyder, Chairman of Qantas, said it comes as no surprise.
"The history of Qantas shows it's no stranger to a challenge or a crisis. That's often when its role as the national carrier has really come to the fore.

"We want to use this moment to say thank you to all those who have supported Qantas over the years. And, in particular, to the many people who have dedicated some or all of their careers to this great company."
To celebrate the centenary Qantas did a special flight with some very special effects! A Qantas B787 flew over the Sydney Harbour Bridge which was a virtual birthday cake with more than 1300 LED tubes and projections of two 65-metre-high candles. As the aircraft flew low at 1500 feet, the lights went out as if the aircraft had blown out its own birthday cake candles. One thing Qantas knows how to do is put on a celebration!
"Qantas aircraft have been flying over Sydney Harbour Bridge for decades, so this was a spectacular way to mark our anniversary," said Alan Joyce, Qantas Group chief executive officer. "It's been a tough year for tourism but as more domestic borders open up, we're ready to put more aircraft back in the air and bring people to see all that New South Wales has to offer."
We were lucky enough to know someone on the flight, so thanks to Fiona for these exclusive pictures of the event.
For many, Australia is synonymous with 'really far away'. The distance of the country, both from the rest of the world and between it's own cities, has always been a defining factor. Qantas has faced these challenges by breaking records for longest continual flights, over and over.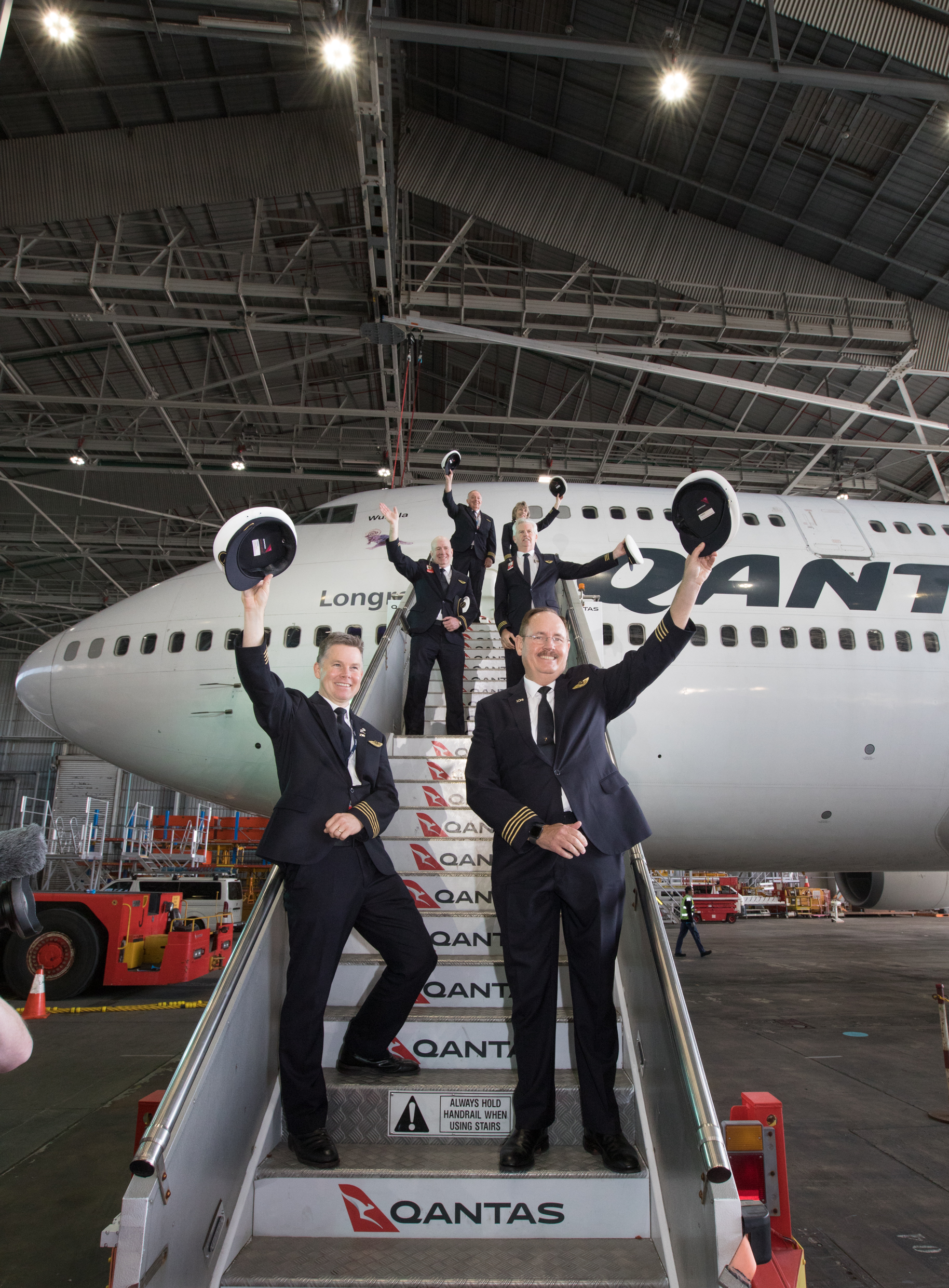 Qantas can also lay claim to a significant safety record, is the oldest continually-operating airline in the world and the only airline that – usually – flies to every inhabited continent on earth (and they offer fly-overs of Antarctica to top it off).
This year, the distance between Sydney and Melbourne has been as challenging as any other, as Australians faced hard internal borders for the first time in over 100 years and the first time in the airlines history.
As an Australian, there is a real comfort when you are far from home and you spot Qantas' flying kangaroo at the airport.
Qantas, there hasn't been a challenge that you couldn't face and conquer. From humble beginnings, you have kept Australians connected, not only with each other but with the rest of the world. And in style, too.
Happy Birthday, Qantas. We look forward to seeing you in the skies again soon.