Finnair new business class food

I always enjoy Finnair, not just for their A350 business class seats, but I enjoy their food and drink from the beautiful glasses to the Finnish-influenced dishes. They are part of Oneworld and have been offering some good flight deals to Asia recently.
Finnair has now introduced a refreshed food and drinks service onboard all flights, designed with sustainability in mind. On intercontinental flights, Business Class customers are now served a small amuse bouche and a starter, followed by the main meal, dessert and cheese. This seems an improvement as an ambuse bouche is more commonly served in business class.
Long-haul Business Class travellers can also opt for oat milk, as the airline's new dairy-free alternative. It's great to see more variety being offered when many other airlines are using the pandemic as a way to cut back.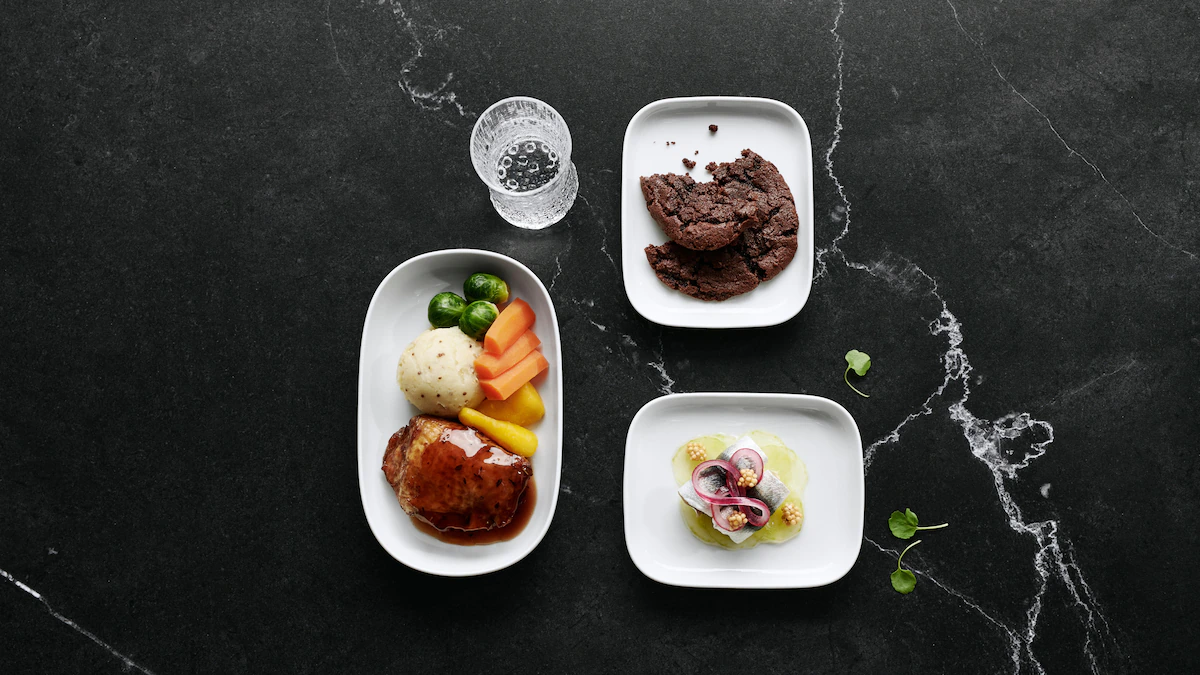 In business class people will have a choice of three main course options – the Benella rainbow trout, a Japanese inspired chicken dish or a plant-based option that celebrates the tastes of India. The only issue I can see with this is that if you don't like fish or Asian food, you are out of luck.
Business Class travellers also receive a lighter second service, snacks and refreshments – along with a selection of wine, spirits, and other drinks. Whether the "lighter" second meal is a cut back remains to be seen when it launches. But given that most of their long-haul flights are not that long, it sounds reasonable so far.
You can find the latest Finnair offers here.
Qantas London – Perth won't return until at least April 22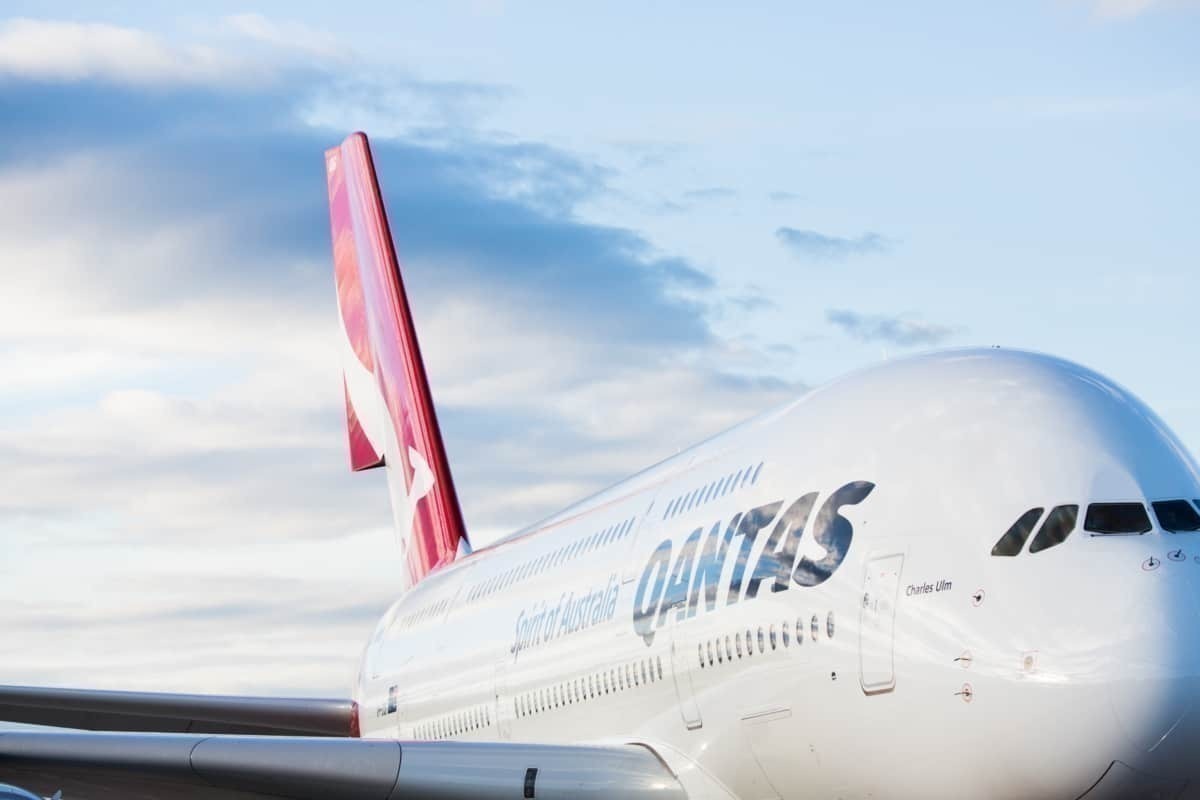 Qantas recently announced the launch date of the London-Sydney flights for December this year but did not give any details about its non-stop London-Perth service which is likely to prove very popular given the pandemic.
In a statement today Qantas said that international flights are still on track to gradually restart from 18 December 2021 onwards when Australia is expected to have reached the vaccination threshold of 80%. However, as previously flagged, Qantas will temporarily reroute its flagship Perth-London service until at least April 2022 due to the latest WA border settings and assumptions.
Qantas is in discussions with the Northern Territories Government and Darwin Airport to assess operating the direct London flight from Darwin during this time. If this service can't operate through Darwin, it will instead fly Melbourne-Singapore-London until at least April 2022. A decision on the exact routing is likely to be made within the next two weeks.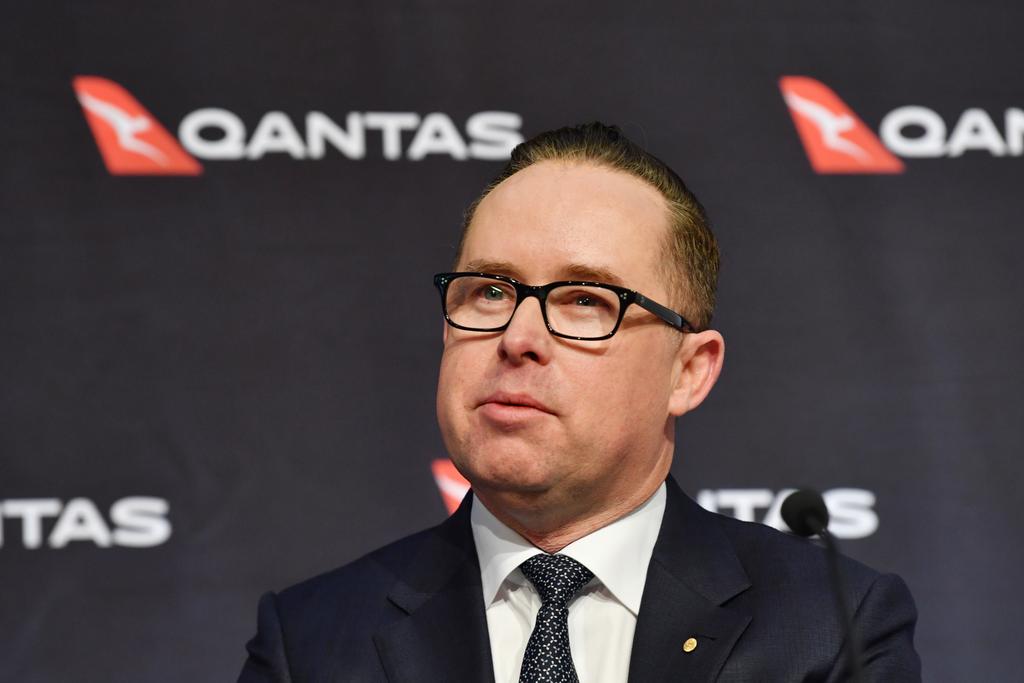 Qantas Group CEO, Alan Joyce, said:

"Based on our discussions with Western Australia we know their borders won't be open to New South Wales and Victoria until early next year. At this stage, WA doesn't intend to open to international travel until sometime next year, so we'll, unfortunately, have to temporarily move our Perth-London service until at least April 2022. Instead of operating from Melbourne to Perth and then on to London as it usually does, this flight will operate from Melbourne to London via either Darwin or Singapore, depending on conversations we're having with the NT in the coming weeks. We look forward to operating this flight via Perth again when circumstances allow.

"The pace of the vaccine rollout means we're still on track for international flying to restart from 18 December onwards."

"The key factor in determining the ongoing demand level for international flying will be what the quarantine arrangements are for Australians when they return. The seven day home quarantine trial in New South Wales is a great step forward and we're hoping the system evolves quickly for vaccinated travellers from low-risk countries to not have to quarantine on arrival, particularly given Australia itself is on track to have one of the highest vaccination rates in the world. That's fast becoming the standard between many countries over."