Qantas new A380 First and business class first look
Yesterday I wrote about the newly refurbished A380 that will be flying on the London route initially. Qantas have now released photos of the new First class seats. These are the same seats as before that have been refurbished. I really liked the seat when Paul and I flew in it last month. You can read Paul's review here.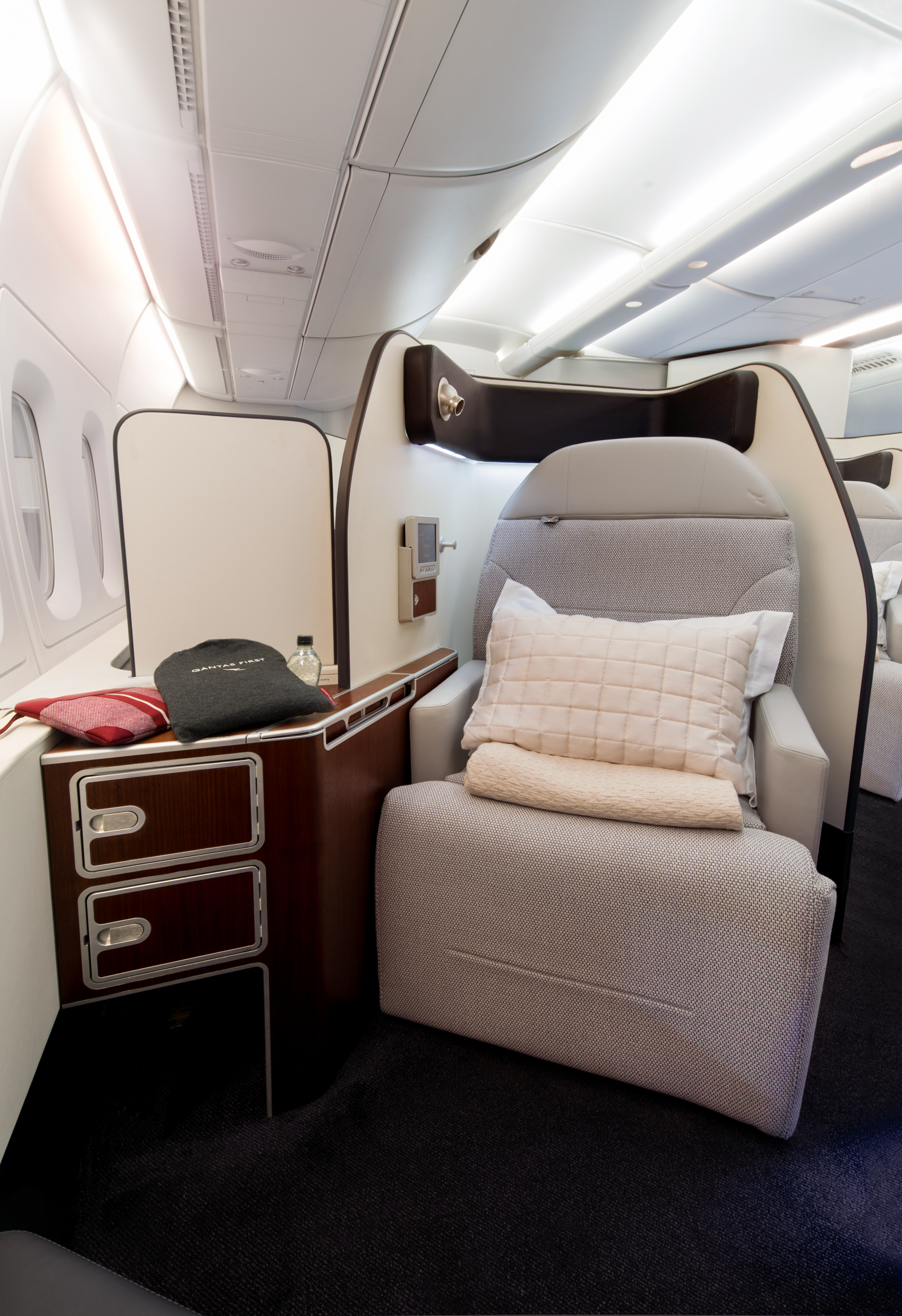 The onboard lounge also looks like a great improvement as it was an odd shape before.
As I wrote about yesterday, business class features the new Qantas business suite.
Once all the A380s are finished by the end of 2020, this would be my top oneworld choice if you want to fly to Sydney or Melbourne via Singapore. Otherwise, Qatar would be my first choice based on cost and the QSuites if you don't mind routeing via Doha.
London to Sydney in 5 hours?

Does flying to Sydney in just five hours sound impossible? Considering at the moment Qantas are working on Project Sunrise to try to just fly direct from London to Sydney, then flying it in five hours sounds near-on impossible. However, according to CNN, flight times from London to Sydney could be up to 80 per cent shorter by the 2030s. A hypersonic rocket engine called SABRE is currently being developed in the UK gets off the ground according to a report from CNN.
The Synergetic Air-Breathing Rocket Engine (SABRE) engine, from Reaction Engines, could introduce a whole new way to travel. SABRE is a new class of engine for propelling both high-speed aircraft and spacecraft. SABRE engines are unique in delivering the fuel efficiency of a jet engine with the power and high-speed ability of a rocket.
Unlike jet engines, which are only capable of powering a vehicle up to Mach 3, three times the speed of sound, SABRE engines are capable of Mach 5.4 in air-breathing mode, and Mach 25 in rocket mode for space flight. Like jet engines, SABRE can be scaled in size to provide different levels of thrust for different applications.
New St Regis Muscat to open
Oman is a big favourite of Paul, TLFL's Deputy Editor as well as being on my list of places to visit. Marriott have just announced that it will be bringing the St. Regis brand to Oman. Expected to open in 2022, the 271-room St. Regis Al Mouj Muscat Resort is planned on a prime beachfront plot within Oman's lifestyle and leisure destination, Al Mouj Muscat.
"The signing of St. Regis in Oman is a natural progression for the brand's portfolio, as the brand continues to become one of the most recognised and sought-after luxury hotel brands in the region," said Alex Kyriakidis, President and Managing Director, Middle East & Africa for Marriott International. "We are thrilled to be working with Alfardan Group to bring this significant project to Oman, especially to this strategic location in one of the most desired waterfront masterplans in the city of Muscat."
Plans for The St. Regis Al Mouj Muscat Resort are geared towards leisure travellers, with panoramic views over the Gulf of Oman to the front and the Al Mouj Muscat golf course to the rear. A plethora of leisure amenities is planned at the Al Mouj Muscat, including a planned 360-berth marina with retail and dining options, as well as a clubhouse with watersport activities.
The St. Regis Al Mouj Muscat Resort is expected to provide all the usual signature services of the St. Regis brand such as its signature St. Regis Butler Service. The amenities that are planned include an outdoor pool, spa, health facilities and leisure club, and five speciality restaurants including the iconic St. Regis bar, inspired by the original King Cole Bar at The St. Regis New York. The beachfront location is expected to allow guests to access Al Mouj Golf – an 18-hole championship golf course, designed by Greg Norman. Plans for the resort also include a 1,100-square-meter ballroom for corporate gatherings, special events or weddings.