The Qantas Group has yesterday announced a three-year plan to accelerate its recovery from the COVID crisis and to preserve as many jobs as possible.
The immediate focus of the plan is to:
Rightsize the Group's workforce, fleet and other costs according to demand projections, with the ability to scale up as flying returns.
Restructure to deliver ongoing cost savings and efficiencies
Recapitalise through an equity raising
Subsequent phases of the plan focus on the increasing ramp-up of flying and pursuing new opportunities – including the airline's ambition for more non-stop international flights such as Project Sunrise to the UK.
In the meantime, they are currently planning to stop most international flights until July 2021 with the exception of New Zealand and any other countries that Australia forms an air corridor with. It was originally expected for Australia's borders to be shut until the end of 2020. Qantas's position seems particularly pessimistic. However, this does not mean there will not be any international travel. Should the border reopen in some format, other airlines will almost certainly fill the gap.
The restructuring will include huge number of staff being either cut from the business or being "stood down" until travel returns. They are expected to reduce staff by at least 6,000 employees with a further 15,000 employees being stood down until flying returns.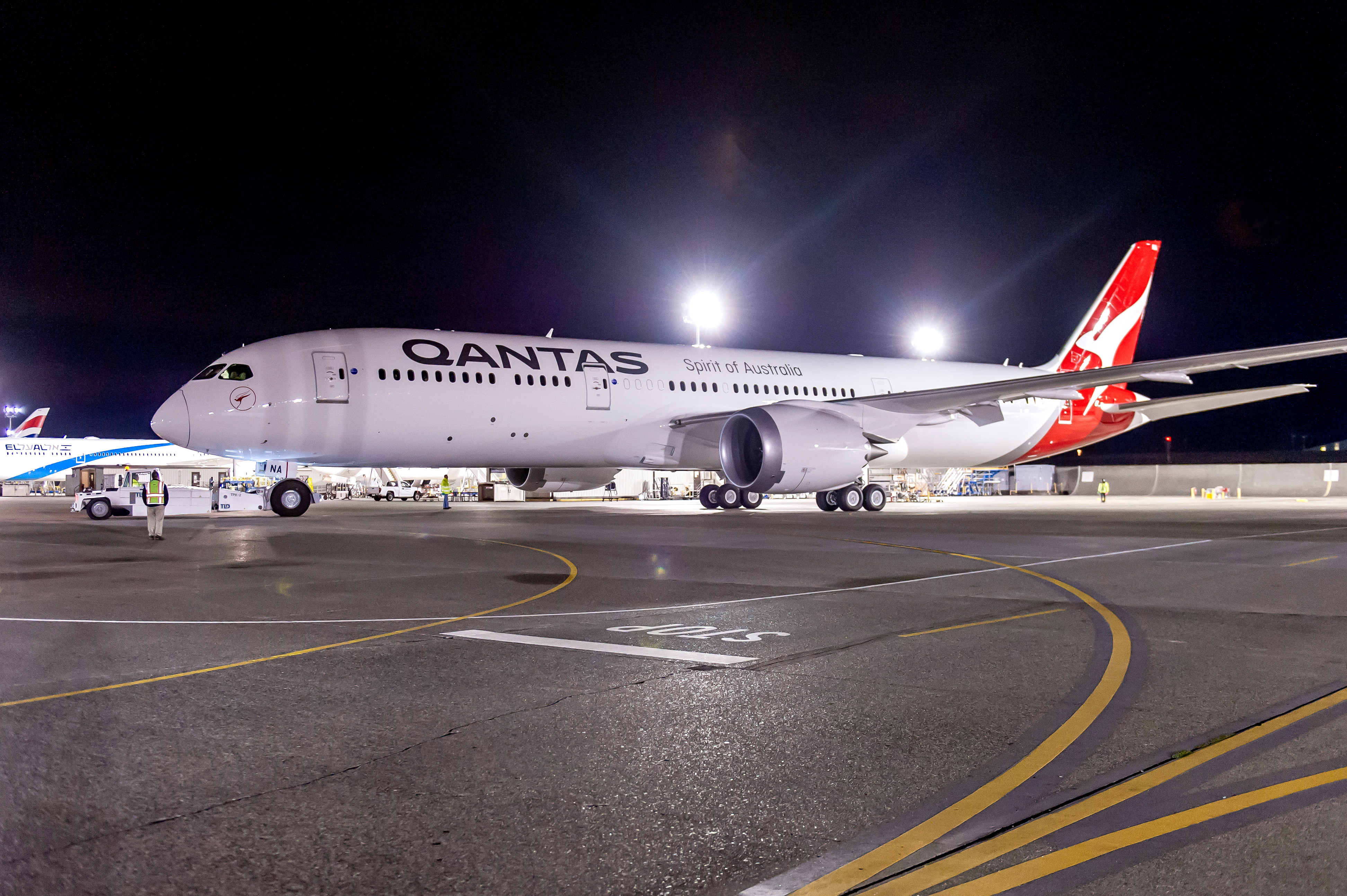 Qantas will ground up to 100 aircraft for up to 12 months (some for longer), including most of their international fleet. The majority are expected to ultimately go back into service but some leased aircraft may be returned as they fall due. The remaining six B747s will be retired and the A321neo and 787-9 fleet deliveries have been deferred. The Board also announced that the Group will seek to raise up to $1.9 billion in funds.
CEO Alan Joyce said
"We might get trans-Tasman (travel) before then, we may get other nations opening up with bubbles," but he doesn't expect the Qantas' international network to restart "in any real size (until) July next year."

"We have to be realistic about it and say with what's happening in the rest of the globe it is probably an extended period of time" before Australia's borders are thrown open on a pre-pandemic scale, and it would be "years before international flying returns to what it was."
"We still have big ambitions for long haul international flights, which will have even more potential on the other side of this.

"As a business, recapitalising means we can get ready sooner for new opportunities, returning to profit and building long term shareholder value. As the national carrier, we remain committed to supporting tourism, connecting regional communities and safely flying millions of people every year."
However, I would not read too much into this. As usual, when airlines are making large redundancies they will usually paint a very gloomy picture to justify the decision. Joyce himself admitted that if a vaccine were discovered, airline recovery could be very rapid and even the advent of better testing or treatment could have a positive impact albeit it slower.
There has been nothing official from the Australian government that suggests that borders will be closed past the end of the year.