With lounges still shut and having to wear a mask all the way through your journey, not everyone is keen to jump back on a plane just yet! Research from Luggage Hero has uncovered the best – and most relaxing – UK holiday spots.
Visit: Doddington, Kent
Doddington is home to some quintessentially British rental properties, perfect for a summer staycation, whether travelling solo or with mates! Located in a remote corner of Kent, Doddington has acres of gorgeous green countryside to explore – and you'll feel like you're the only one there exploring it! The perfect spot for those looking for a post-pandemic retreat.
Stay: Great Higham Barn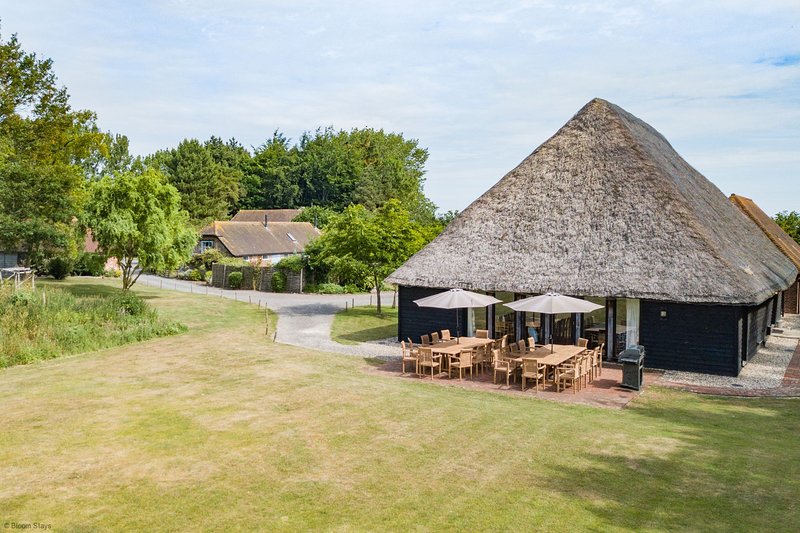 In terms of self-catering UK staycations, there are few destinations quite as dreamy as Great Higham Barn. This breathtaking barn is equipped with a games area, swimming pool, huge garden and your own tennis court! Surrounded by Kent woodland, each room offers a beautiful rural view, and you'll feel utterly removed from the world taking in the sights as you soak in your own private hot tub.
Top features: 7 bedrooms, 4 bathrooms, 26 guests
Visit: Whitby, North Yorkshire

Picture-perfect from practically every angle, Whitby is the quintessential Victorian seaside town. Second home to Dracula after Transylvania, this is a gothic gem nestled between Yorkshire lavender moors and the black North Sea. Whitby has a powerful atmosphere all year round, but come to sample the best fish and chips in Yorkshire – maybe the country? Or visit the romantic ruins of Whitby Abbey.
Stay: The Gatehouse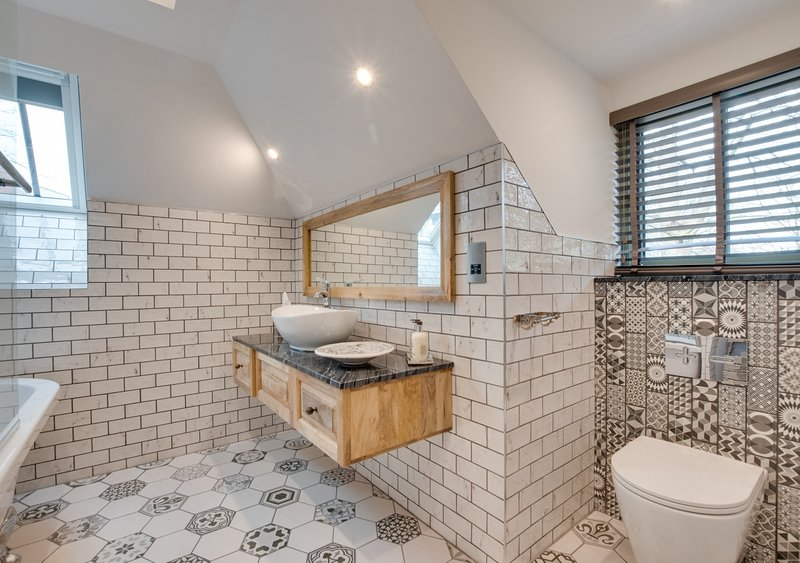 Tucked away in the private grounds of Airy Hill Manor is The Gatehouse, a place which is so luxurious it redefines the idea of the holiday cottage. Beautifully furnished, with a view of Whitby Abbey from the bedroom window, this five-star experience is a must to get away from it all.

Top features: 2 bedrooms, 1 bathroom, 4 guests, private parking, beach 0.9 miles
Visit: Cockermouth, the Lake District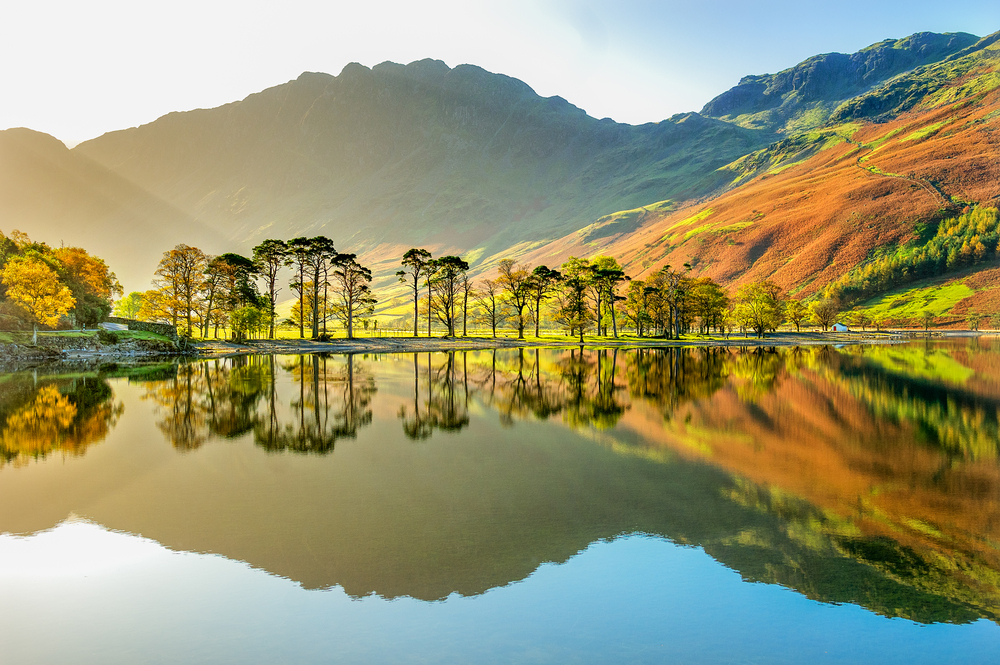 Known for its magnificent mountains and rustic farmland, the Lake District is a charming destination, perfect for when you want to get away from it all. Throw a dart at a map of the area and chances are you'll find somewhere gorgeous to stay, but to help you narrow it down get yourself Cockermouth – perfect if you need to unwind with a walk around a riverbend.
Stay: Hewthwaite Hall
Hewthwaite Hall is a great base for walks! Sitting in delightful isolation in the heart of the Lake District, this elegant home is steeped in history and oozing with character. The remote setting, homey interiors and relaxed self-catering experience allow you to enjoy a peaceful staycation at your own pace – fill your days with adventures and sightseeing in the local towns.
Top features: 3 bedrooms, 6 guests, pets allowed
Visit: St. Mawes, Cornwall

If stunning scenery is your bag, then this little village should absolutely be on your travel checklist! Across Cornwall on the Roseland Peninsula is the small fishing village of St. Mawes. Recognised for its unrivalled coastal scenery, this village offers delightful creeks, stunning fishing spots, tranquil beaches and crumbling cliffs. And of course, being right on the seafront this village is a haven from superb fish dishes all year round!
Stay: Sally Port Cottage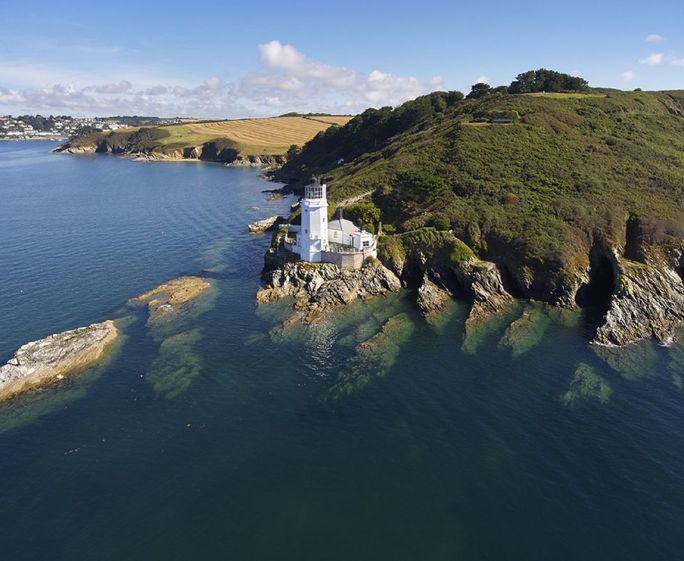 UK staycations don't come more unique than this characterful lighthouse keeper's cottage. Sally Port Cottage is the perfect location if you want to catch a quiet breather from 2020 – you'll find stunning views, privacy and the perfect opportunity to have a relaxing yet unique Cornish holiday.
Top features: Bedrooms 2, bathrooms 2, 4 guests
Visit: Orford, Suffolk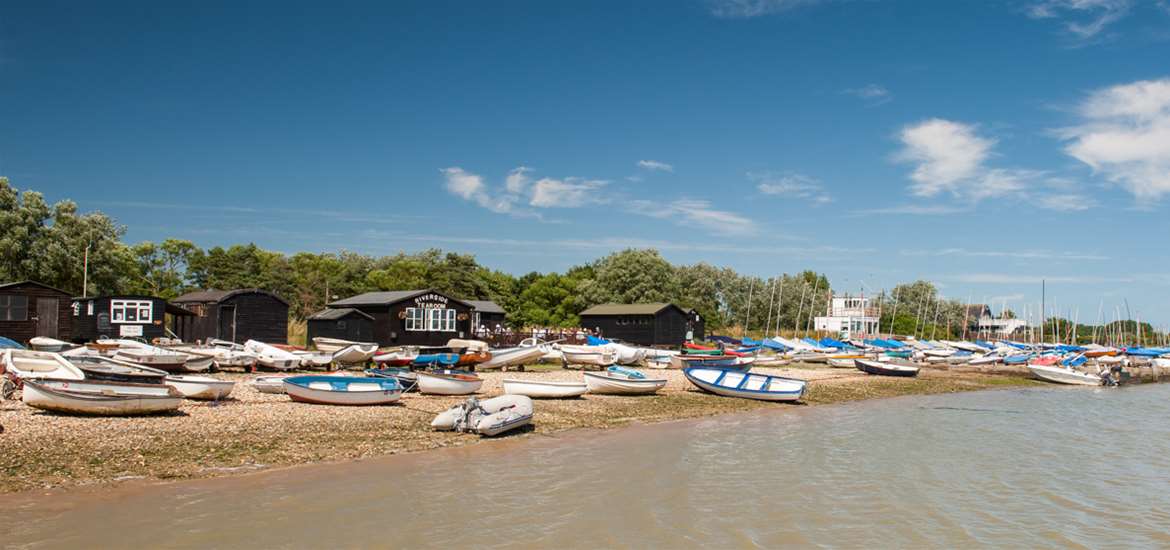 Suffolk's green hills, unspoilt coastline and abundance of quaint countryside villages makes the place a real testament to Britain's beauty. And Orford is undoubtedly one of the most stunning villages in Suffolk. Known for its bounty of local food and interesting Norman history, it's the ideal spot for those wanting a quiet UK staycation.
Stay: The Dunns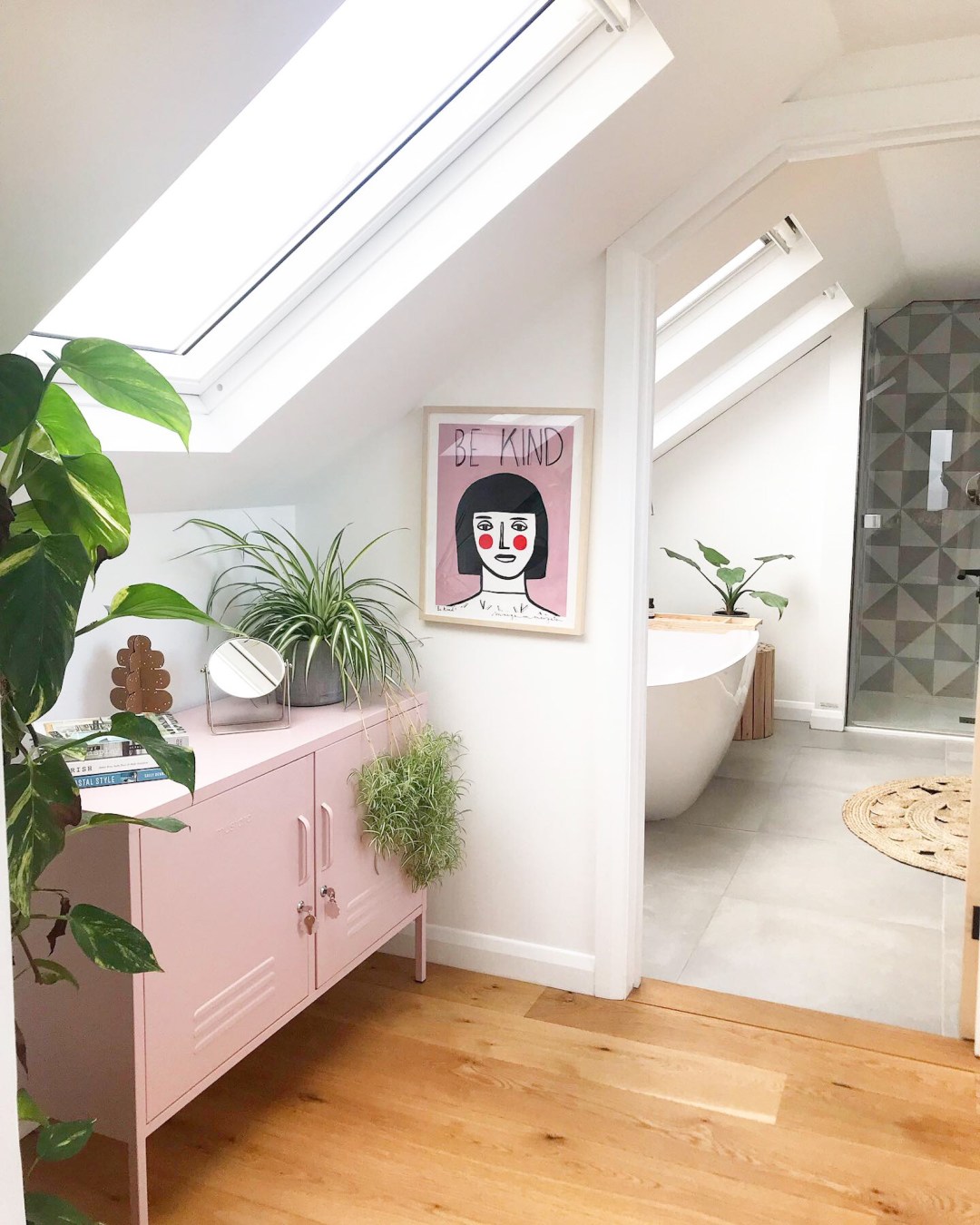 Nestled in Orford just yards away from the castle, the Dunns holiday house is well-equipped with everything you could need for a cosy bestie staycation! The Scandi style interiors are breathtakingly beautiful and totally insta-worthy! Take a walk into town to stretch your legs and explore the pretty fishing village of Orford with quay, excellent shops and eateries on every corner.
Top features: 2 bedrooms, 2 bathrooms, 4 guests, pets allowed
Visit: Isles of Scilly, Cornwall

One of the few places in the UK where you're almost guaranteed to get nice weather, this might be the closest you can get to a foreign holiday within the UK itself. Made up of five separate islands – St Martins, Tresco, Bryher, St. Agnes and St Mary's – this is something of a secret spot in the UK, so get here before everyone else does!
Stay: 95 Watermill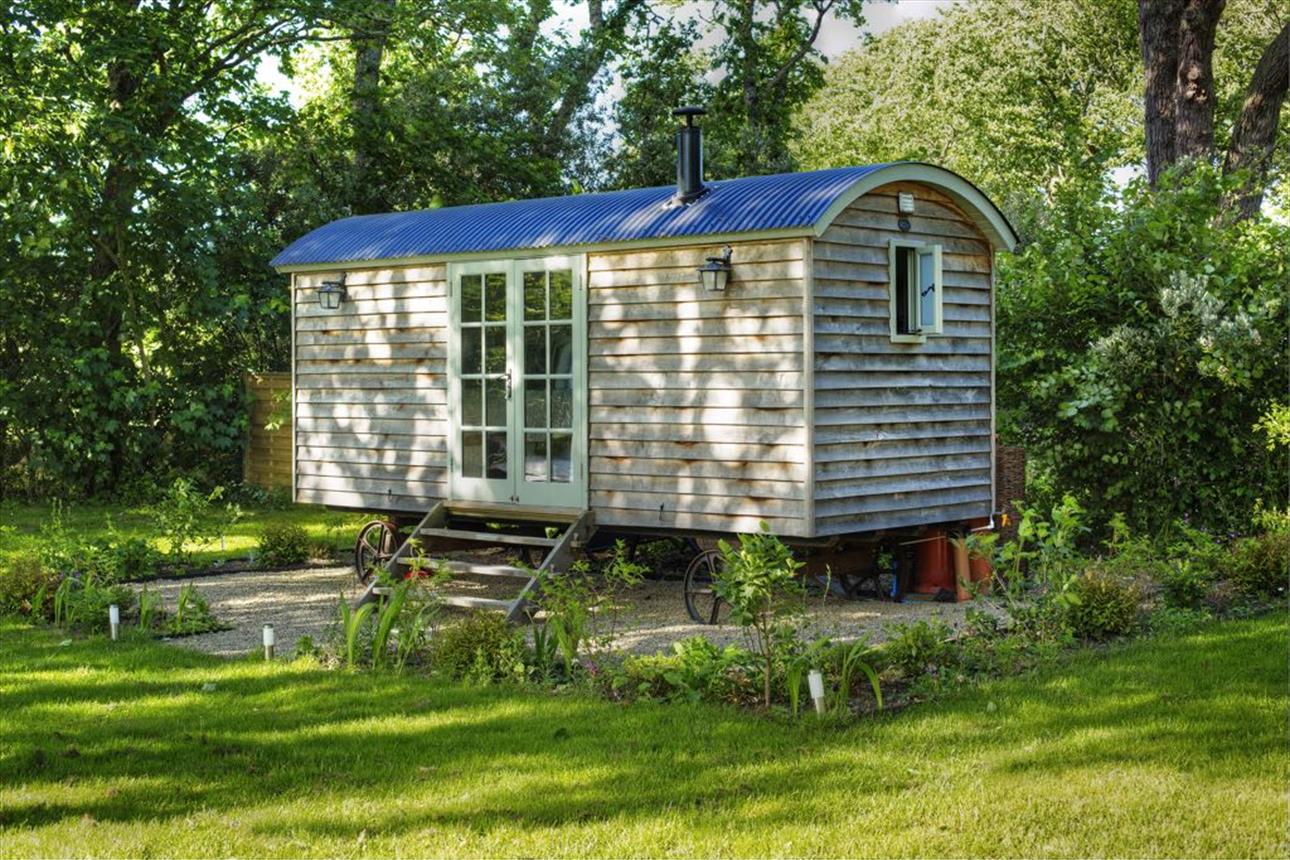 For those seeking peace and tranquillity in nature, then 95 Watermill, a two-person cabin, could be perfect. Located in a quiet woodland garden in the Isles of Scilly, this luxury, hand-built shepherd hut provides a romantic hideaway. Equipped with a double hammock and cosy seating area around a fire bowl, making a great glamping experience.
Top features: 1 bed, 1 bathroom, 2 guests
Visit: Sheldon, Derbyshire
There's a certain rugged beauty to the Peak District, and what better way to experience it than a staycation in the cosy town of Sheldon. Situated only three miles from the popular tourist hotspot Bakewell but considerably less-known, Sheldon is perfectly suited for a variety of Peak District walks. Plenty to keep the whole family happy!
Stay: Manor House Farm Cottages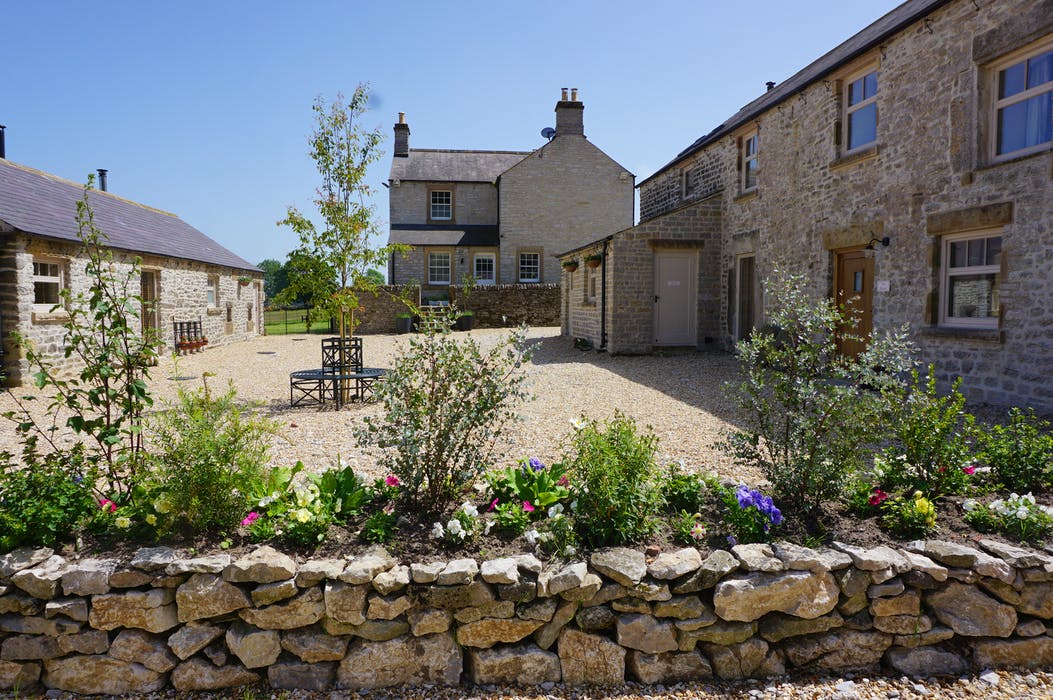 Surrounded by miles of the British countryside, Manor House Farm Cottages is the perfect staycation for a family vacay or a romantic escape. With three characterful cottages to choose from with a mix of traditional and modern decor, there is something for everyone! So, pull up your boots and enjoy a country walk because the best way to appreciate this Sheldon's picturesque landscape is on foot.
Top features: 1-2 bedrooms, 1 bathroom, 2-4 per cottage
Visit: Clovelly, Devon
A peaceful fishing village once owned by the Queen herself, Clovelly is steeped in atmosphere and history. What really sets Clovelly apart? No cars! That's right, Clovelly has no vehicular traffic, and residents get around on donkeys with sledges! Steep cobbled streets, beautiful cottages nestled alongside cost quaint shops await in this romantic fishing harbour.
Stay: Puffin's Nest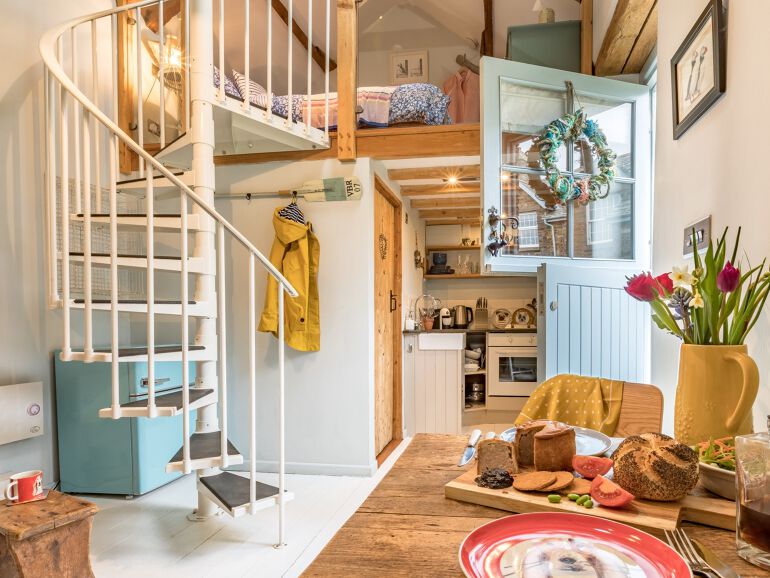 Puffin's Nest is a petite retreat located just outside Clovelly, this unique staycation offers direct access to breath-taking views, coastal walks and secluded beaches. Whether you're snuggled up on the sofa in front of the wood burner or having a relaxing soak in the freestanding bath, you won't find it hard to unwind in this quirky holiday rental.
Top features: 1 bedroom, 1 bathroom, 2 guests, 2 pets welcome
Visit: Robin Hood's Bay, North York Moors
This location isn't for the faint-hearted, but the steep walk into the village makes Robin Hood's Bay a real secluded spot – there's no access by car! If you're visiting with kids, get down to the beach and go fossil hunting – Robin's Hood Bay is known for fossils and you never know what ancient creature you might unearth!
Stay: Glenhowen
A unique cottage located in the heart of Robin Hoods Bay, just minutes away from local beaches, cafes, restaurants and shops. Glenhowen cottage is the perfect family-friendly staycation, secluded down a quiet street making it perfect for relaxing weekend away. And they are dog-friendly too (so no one has to leave their furry friend behind!)
Top features: 3 bedrooms, 1 bathroom, 5 guests, dogs welcome
Visit: Cockington, Torquay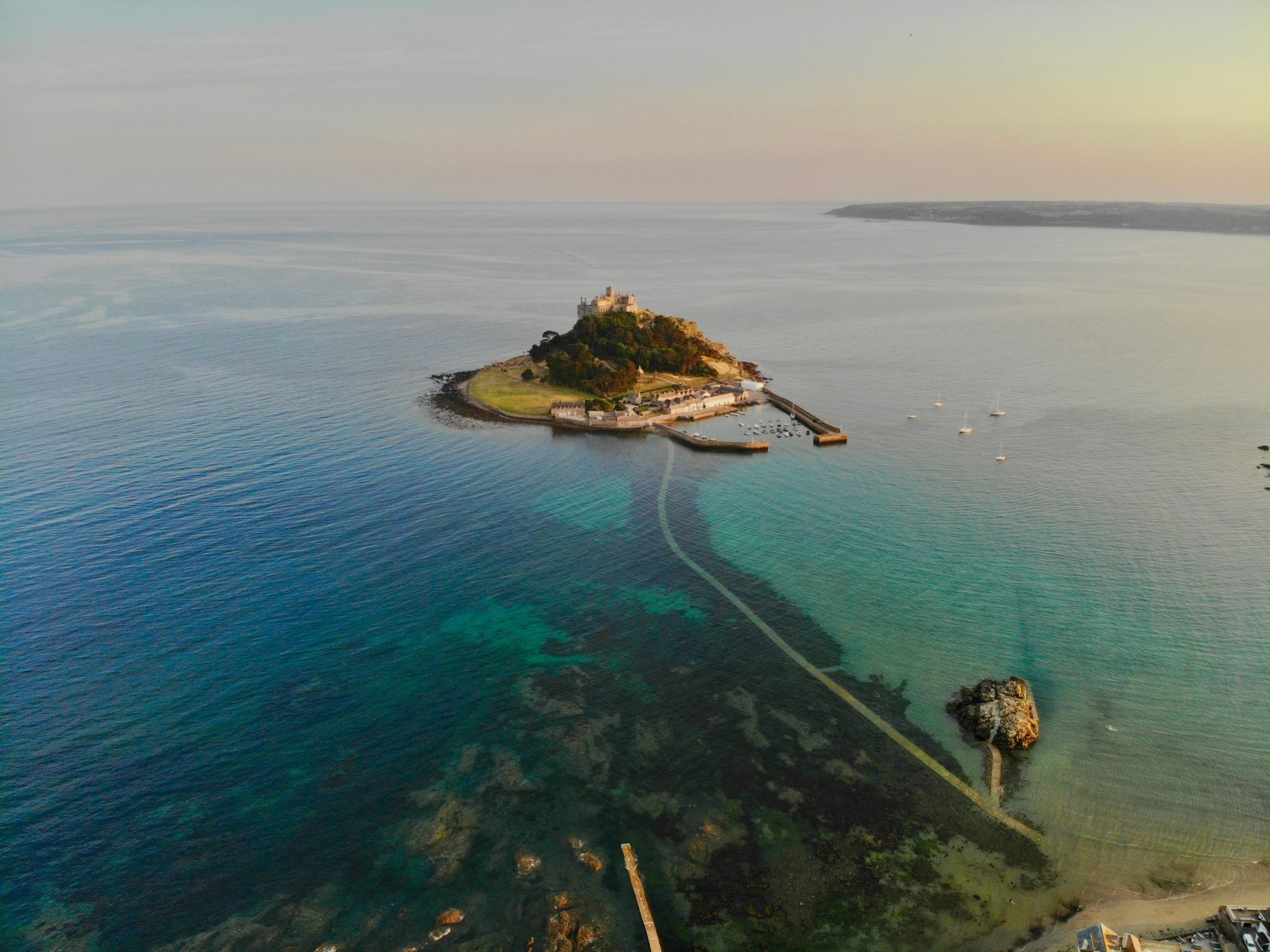 Ok – so a lot of villages in Torquay are picturesque, but Cockington really takes the cake when it comes to beauty. You'll feel like you've gone back in time, wandering around the cosy, quiet cobbled streets, taking in the 16th-century cottages on your way to the classic thatched roof pub, the King's Head Inn. To really get away from crowds, Livermead seafront is only a short walk away.
Stay: Mill Cottage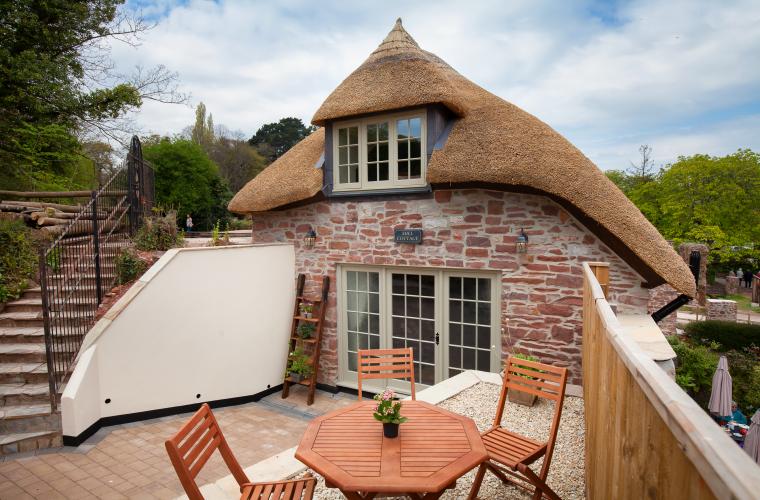 Hidden away in a secluded wooden valley away from the world, Mill Cottage is a thatched roof fantasy and the perfect getaway spot. This 18th-century cottage offers two floors of wonderful rooms, complete with vaulted beam ceilings and bathrooms with watery lake views!
Top features: 2 bedrooms, 1 bathroom, 4 guests
Where's your recommendation for a staycation? Let us know in the comments below or on social media