Qatar Airways pre-dining
I have a Qatar Airways flight to Ho Chi Minh City booked in business class and whilst selecting some seats I noticed a new option to pre-select my meal. Shortly afterwards Qatar officially announced that they will now be offering a similar service to British Airways in Business class. It is nowhere near the level of Singapore's 'Book the cook' though. It is merely a way of ensuring that you get your first choice of main course from the onboard menu. From experience, this has not been an issue whenever my Roving Reporter or I have flown Qatar.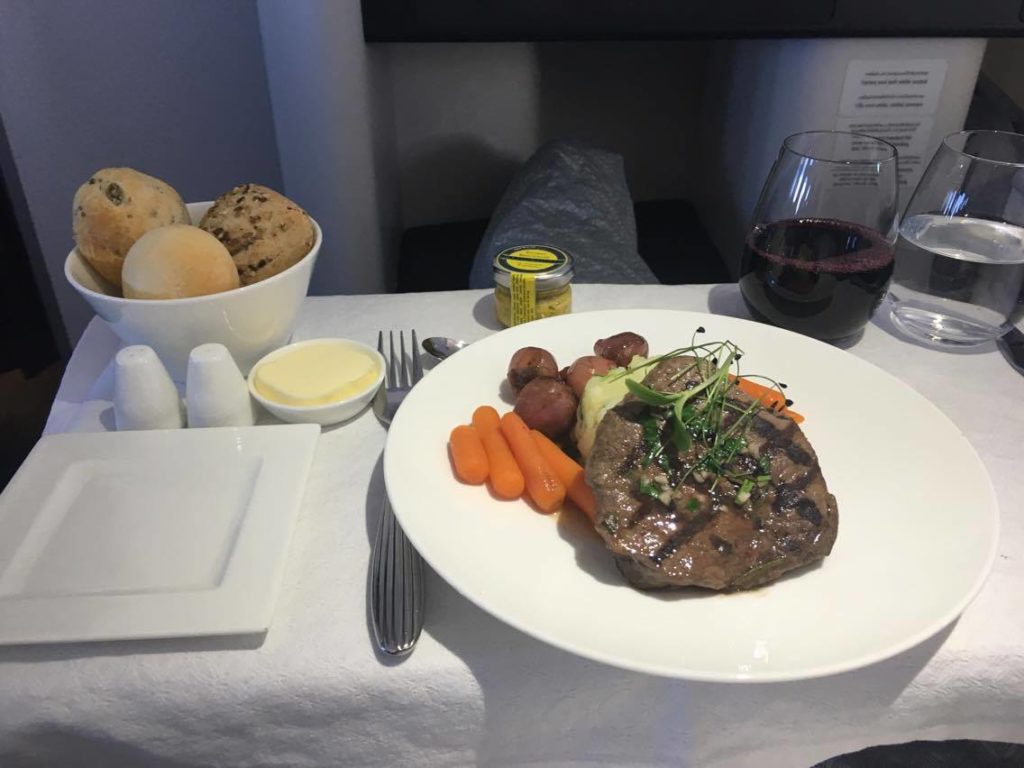 Qatar Airways is rolling out a new Pre-Select Dining service for its premium class passengers. The new Pre-Select Dining service is being introduced on selected flights to Europe (including London), North and South America, Australia and New Zealand. Passengers travelling in First and Business Class will have the opportunity to pre-select one main course from the à la carte onboard menu, as far as 14 days in advance and up to 24 hours before take-off. This is in addition to the existing Dining-on-Demand service already available for First and Business Class passengers. I would prefer 28 days like BA, as it means you won't have to think about it when you are travelling on a longer trip.
To pre-select a premium class meal, you log into 'My Trips' on the Qatar Airways website and choose from the menu available on the flight. Meals can also be ordered through the Qatar Airways app.
If you want to read reviews of our Qatar business class experiences, they can all be found here.
Virgin A330 new seats launch dates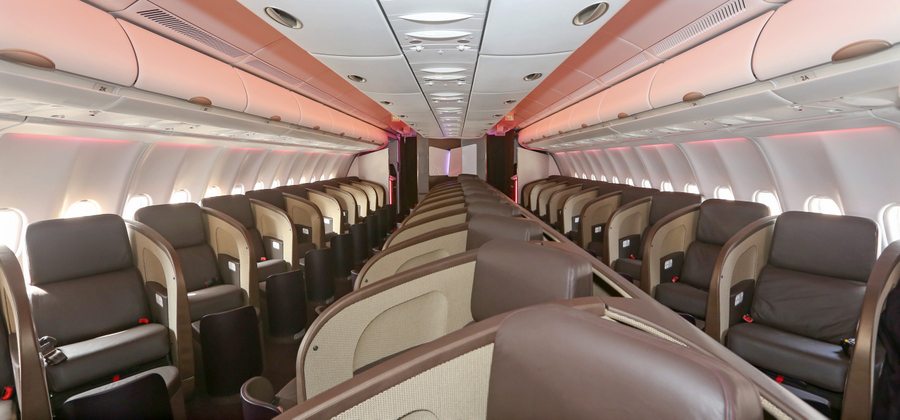 Just five years after the seats on Virgin's A330s were installed, they will be replacing them after a less than warm response by customers. The current seats have had a lot of negative reviews due to the dense 1-2-1 layout. This has led to complaints that the seats are way too narrow along with the aisles.
With the new seats, the layout will become 1-1-1 in a virtually identical layout to the Virgin Atlantic B787 which you can read about here. The plan is to reconfigure all 10 A330s with the new seats by 2018 with the first A330 just completed.
The rollout of the A330-300 aircraft with re-configured Upper Class seating will be as follows:
29 October 17 London Heathrow – Atlanta
31 October 17 London Heathrow – Miami (VS117/118)
12 December 17 London Heathrow – Barbados
01 February 18 London Heathrow – Lagos (one-time service)
30 March 18 London Heathrow – Newark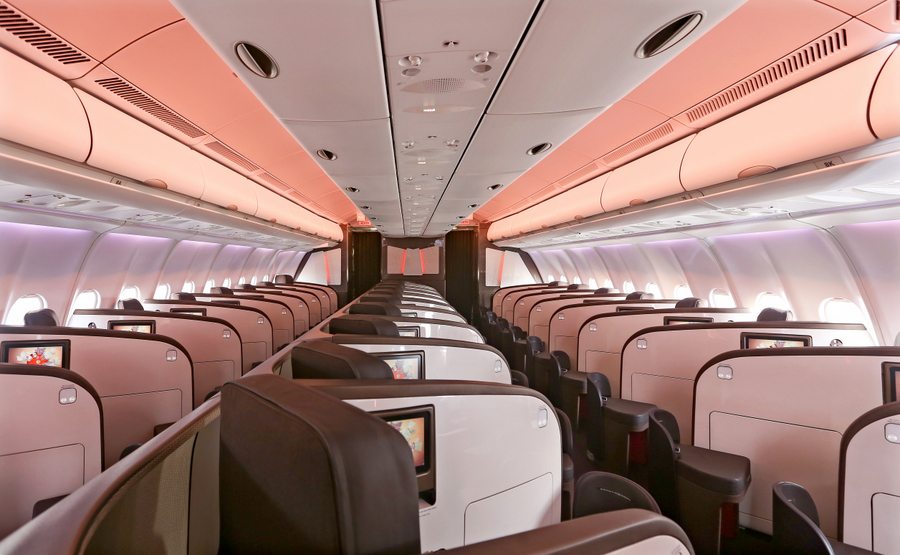 The redesigned cabin will feature:
Mood lighting to aid sleep, relaxation and adjustment to new time zones
Additional storage space thanks to 16 new centre overhead lockers, as well as extra space for hanging coats
Direct aisle access to 31 individual seats
The same seat design as the B787 aircraft which flip over  to create a fully flat bed
The latest touchscreen technology, making it easier to scroll through and select entertainment
11.1" smart touchscreen monitor, a Panasonic Touch Screen Handset, and USB hubs
A relocated bar adjacent to the Wander Wall in Premium Economy, providing more privacy between the communal area and the nearest seats in Upper Class or Premium Economy
A 24" touchscreen monitor over the bar showing looped animations that compliment the cabin environment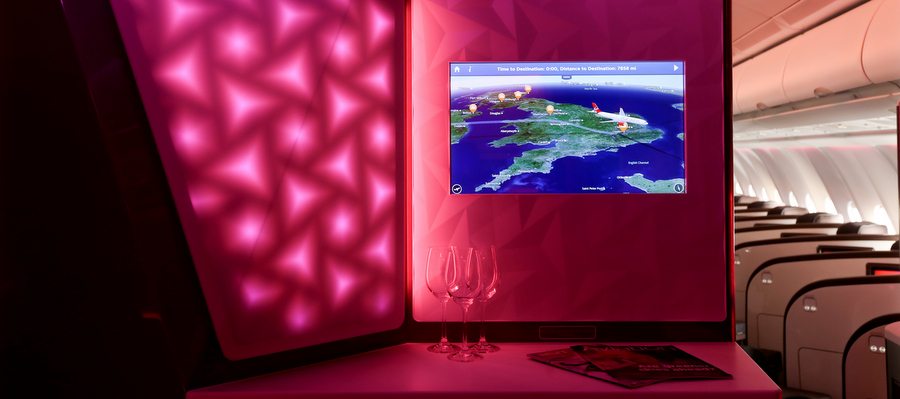 If you're flying Premium Economy, you will also benefit by being able to visit the newly installed Wander Wall for the first time. This feature, which is already on the B787s, allows you to stretch your legs, and grab a drink or snack whenever you like in a communal area.
Virgin Atlantic is also installing seat power on their A340s and Wi-Fi across the entire fleet.  Their new A350s are also expected to come online in 2019 but as yet we don't know if they will keep the new seat design. With rumours speculating that BA has something pretty special up their sleeve with their new seat design, perhaps Virgin may decide to go for something new?
Between now and early 2018 Virgin Atlantic will be refitting all ten of its A330 Upper Class cabins.