Qatar business class fares change again – lounge access back for R class
Earlier this year Qatar decided to make cutbacks to its cheaper business class tickets which were rebranded as Classic by withdrawing lounge access to Qatar branded lounges and withdrawing seat selection for non-status passengers. I'm guessing this hasn't worked as well as they hoped as they have now added yet another category, called Lite. This is fare class P. The change is for fares bought from 4 September for travel from 1 October.
This new category means that the Classic fares (R class) regain lounge access, but not free seat selection unless you have status (Qatar or oneworld). This applies to previous bookings as well for travel from 1 October.
Here are the rules for all the business class fares: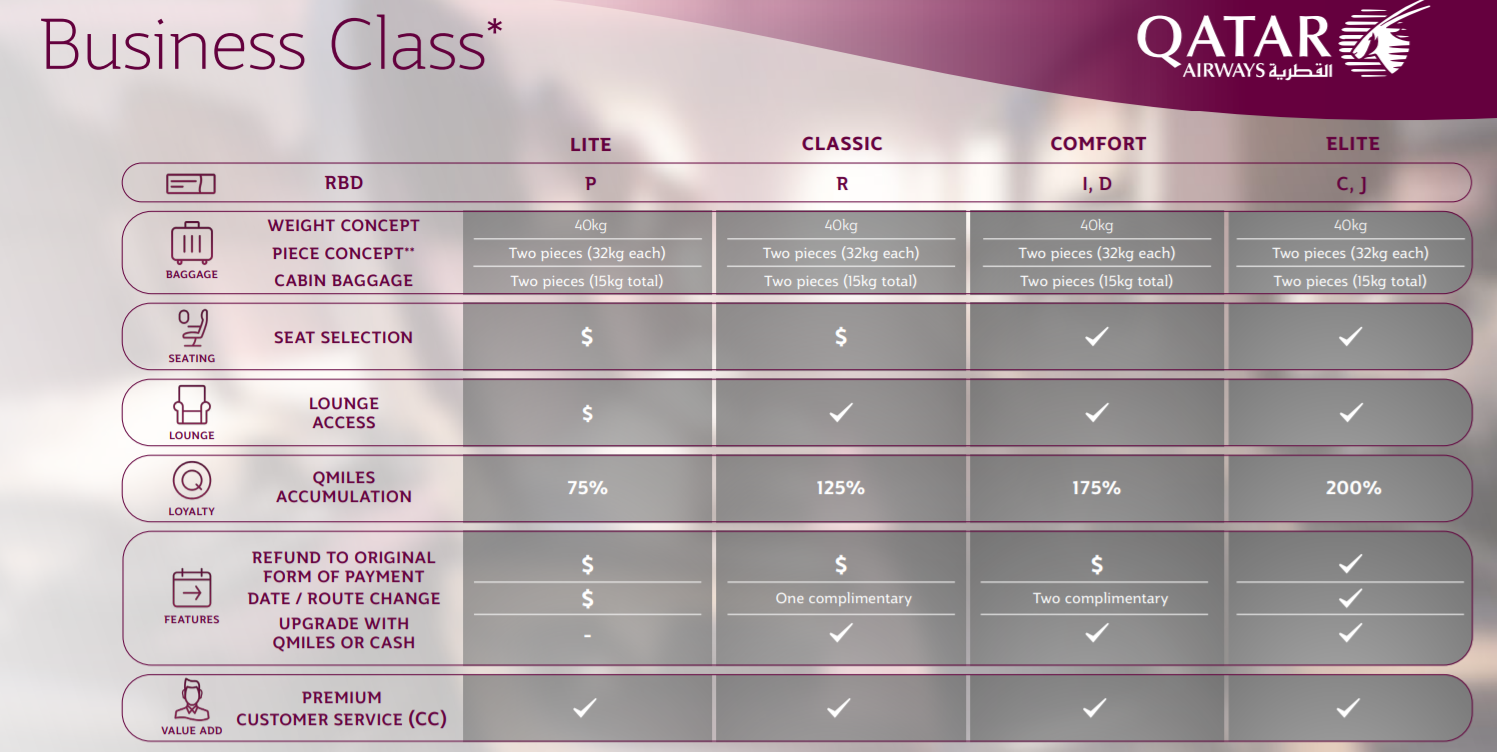 For business class lite:
You will get access to any oneworld lounges regardless of status, but not Qatar branded lounges. This is because the oneworld arrangements are that you are able to access any oneworld lounge flying in business class unless the lounge specifically forbids it.
You will not be able to select seats free unless you have oneworld or Qatar status.
It is quite clear when you search, which fare you are choosing.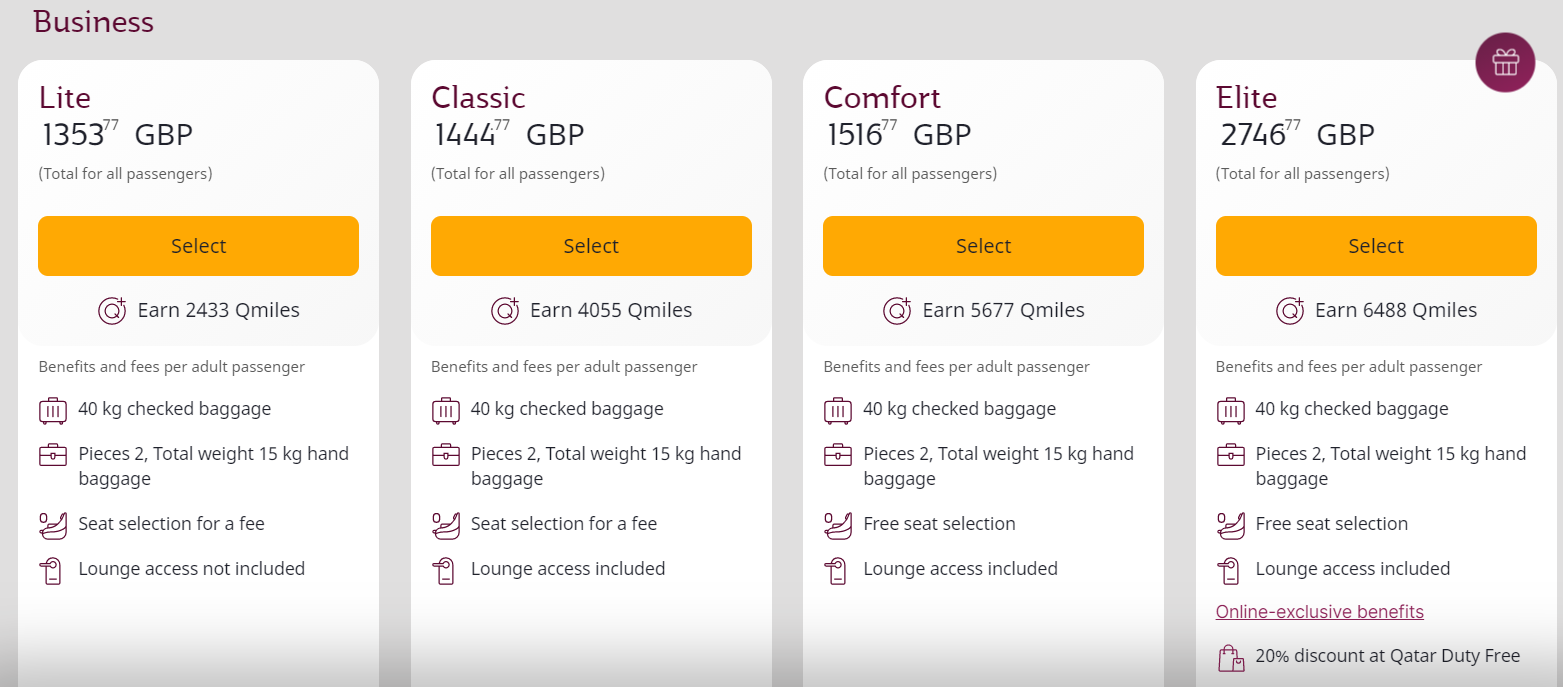 HT: GSTP
UK sale prices in business class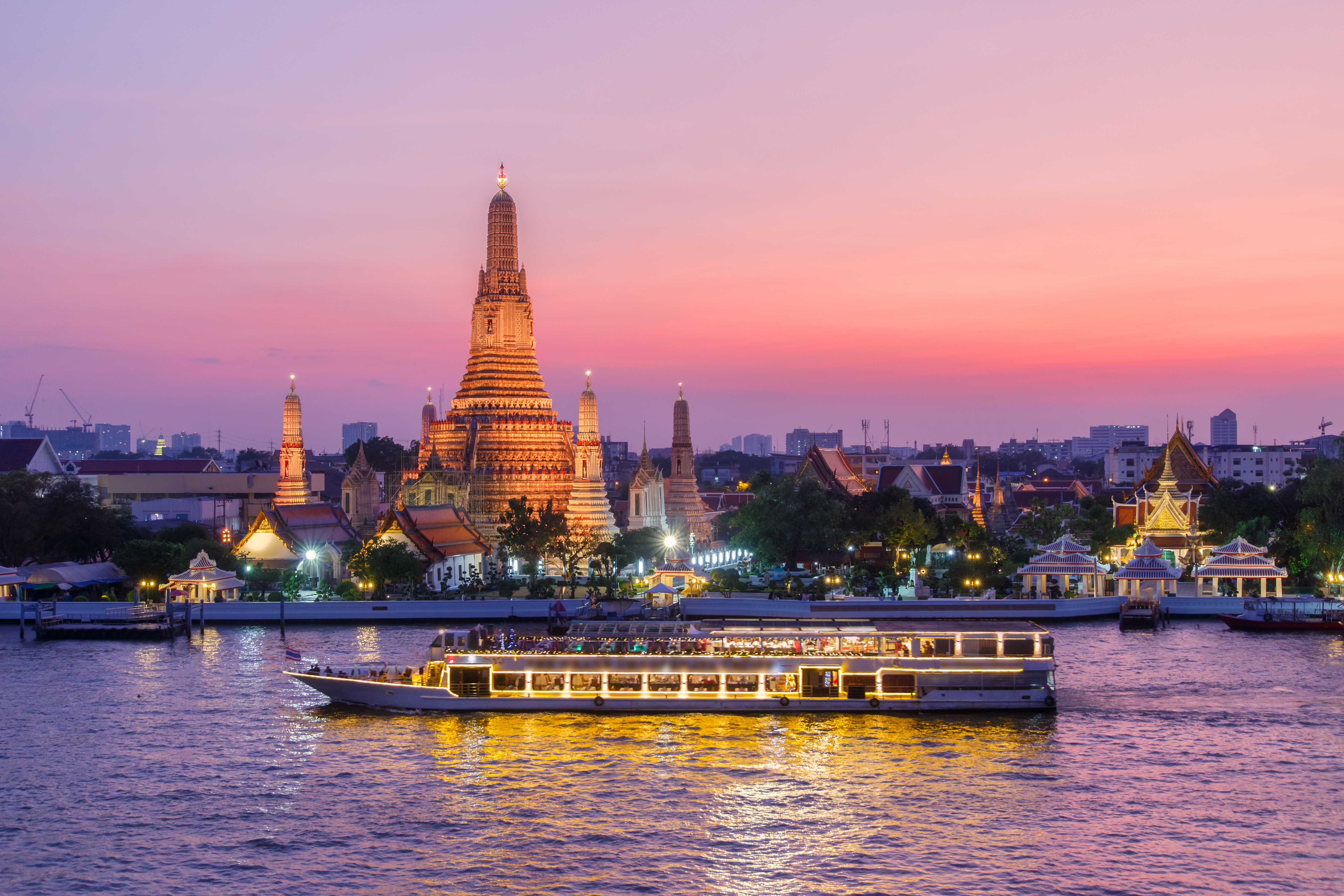 There is also a special offer on flights from the UK. Most of these are not great but a few of the sub £2000 fares are reasonable value. Qatar also have a great Book With Confidence policy which is for travel until 31 May 2022 which you can find here.
Kathmandu

From £

1917

Bangkok

From £

1730
Colombo

From £2026

Bali

From £

2475
Islamabad

From £

1524

The Maldives from £

2618
Doha from £

2171

Sydney from £4939
Brisbane f

rom £4200

Perth

From £

3871
Adelaide

From £

4422
Auckland

From £

3379
Cape Town

From £

2268
Abu Dhabi from £1607

Singapore from £

2179
Zanzibar

From £

1924
Seychelles from £1832
Phuket f

rom £

1751
Hong Kong f

rom £

1902
Seoul

From £

2091
Tokyo (NRT)

From £

2334
Johannesburg from £1938
Kuala Lumpur from £2108
Cheap stopovers from $14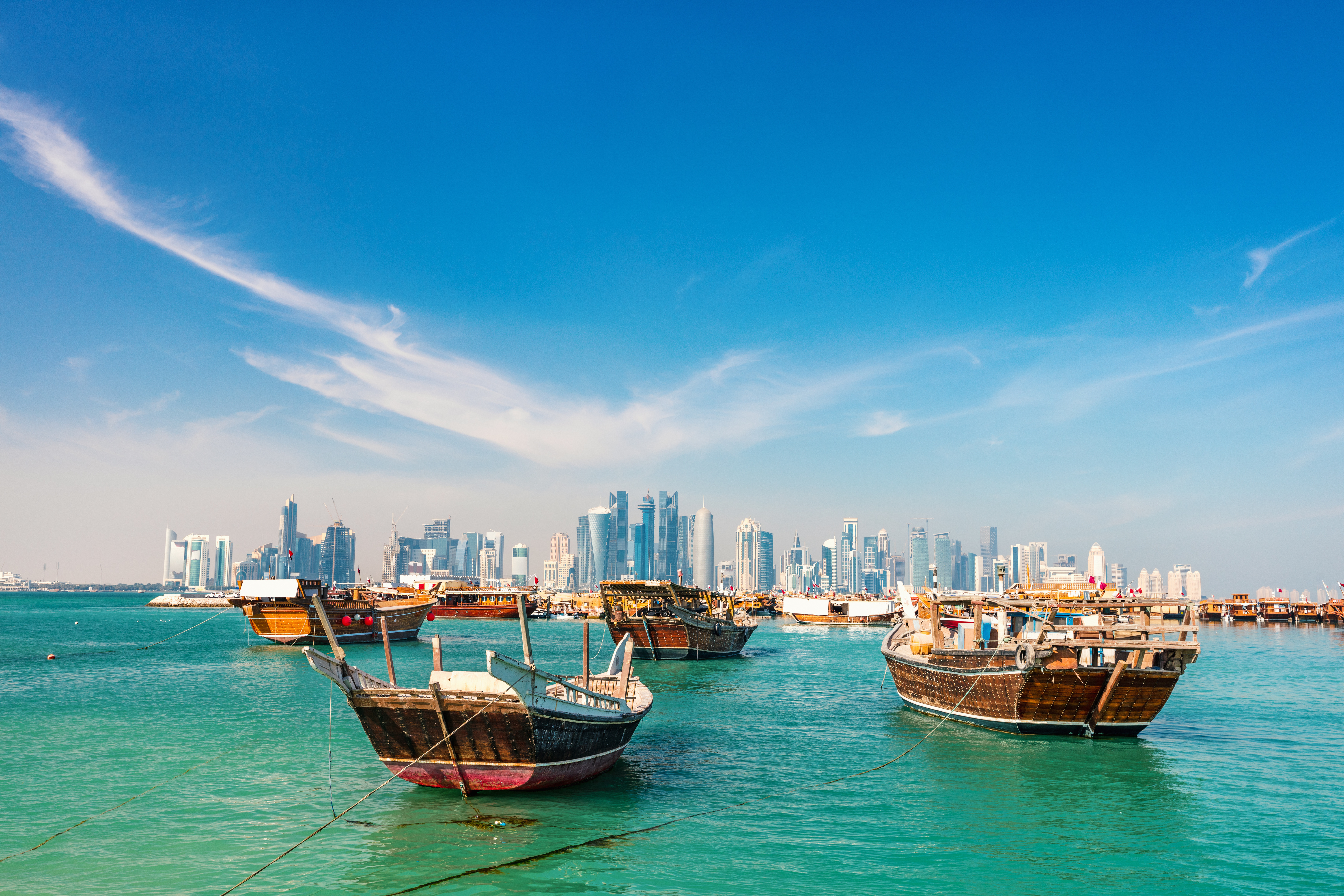 There is also another offer on very cheap accommodation in Qatar for stopovers. However, currently nonresidents will have to quarantine even if fully vaccinated. So I would not book a stopover unless you are planning well in advance. You can transit the airport though.
How to book:
1. Choose "Qatar Stopover" in the flight search panel and enter your origin and destination
On the Qatar Airways homepage, as you search for your flights, click the "Qatar stopover" tab and enter the starting point and the final destination of your trip. Please do not enter Doha or Qatar in these fields.
2. Select your stopover timing and duration
Select your preference for planning your stopover, either on the departing or returning flight journey, and how many days you would like to stopover in Qatar.
3. Select your flight and stopover package
For flights departing from the following countries, you can book your flights and hotel packages together.
Australia, Austria, Belgium, Croatia, Denmark, France, Germany, Greece, Hungary, Indonesia, Ireland, Italy, Japan, Malaysia, New Zealand, Philippines, Poland, Spain, Sweden, Thailand, India, Cyprus, Finland, Netherlands, Bulgaria, Romania & Czech Republic.
For flights departing all other countries, you can book your flight first, then click the stopover link on the booking confirmation page or email to book your stopover hotel package directly with Discover Qatar.
The cost of a stopover varies based on the hotel star-rating and the duration. See the table below for pricing options.
Prices listed are per person based on double room share.
| | | | | | |
| --- | --- | --- | --- | --- | --- |
| | | 1 night | 2 nights | 3 nights | 4 nights |
| Standard packages | 4-star hotel | Starting $14 | Starting $22 | Starting $46 | Starting $69 |
| Premium packages | 5-star hotel | Starting $21 | Starting $36 | Starting $66 | Starting $97 |
| Luxury packages | 5-star hotel | Starting $54 | Starting $103 | Starting $166 | Starting $230 |
You can find the stopover page here.