Reader Sally B is currently in Barbados and will be doing a review of her Barbados hotel shortly. If you want to do a reader review then please contact me on [email protected]
I visited Barbados last year and loved it. You can read all my reviews here. Barbados is currently green watch list.
Entry requirements
Barbados has published travel protocols setting out its entry requirements in relation to COVID-19. Visit the Visit Barbados website for full details. You should read these before your departure and monitor the pages on a regular basis as the requirements may change at short notice. Masks should be worn at all times during your travel to Barbados and your passage through the airport. Social distancing and hygiene protocols are in place.
Arrive with a COVID 19 negative test
All travellers from the UK must present on arrival a valid COVID-19 PCR negative test result taken no more than 3 days in advance of your flight's arrival. Please note that the test can be taken at any time during the day 3 days prior to the date of your arrival in Barbados. (For example, if your flight arrives at 10pm on Saturday, you can take a test at any time on the Wednesday prior to this.) You should check the protocols to confirm and understand all requirements. Relevant test accrediting bodies and standards authorities include: ISO 15189, CAP, UKAS or the equivalent.
All passengers are also required to submit an Embarkation/Disembarkation (ED) card 24 hours prior to travel, to which they should upload their negative test result via Travel Form. The BIMSafe app can also be used.
If you arrive in Barbados from the UK without a valid negative PCR test, you may be denied entry to the country. You should not use the NHS testing service to get a test in order to facilitate your travel to another country. You should arrange to take a private test. On arrival all passengers are also subject to a health screen.
Demonstrating your COVID-19 status
Barbados will accept the UK's proof of COVID-19 recovery and vaccination record. Your NHS appointment card from vaccination centres is not designed to be used as proof of vaccination and should not be used to demonstrate your vaccine status.
Curfew
There is currently a curfew that you can read about here.
Reader arrival experience
I was first off the Virgin flight and led to a bus with 50 passengers per time.
We had booked an arrival service with Platinum Services at $56.25 per person. When the bus arrived at the part of the terminal to receive incoming international visitors there were around 10-12 agents with named signs and we were one of the first through. All very efficient – we had our Bim Safe App fully updated and everything as a paper print too (they like paper copies).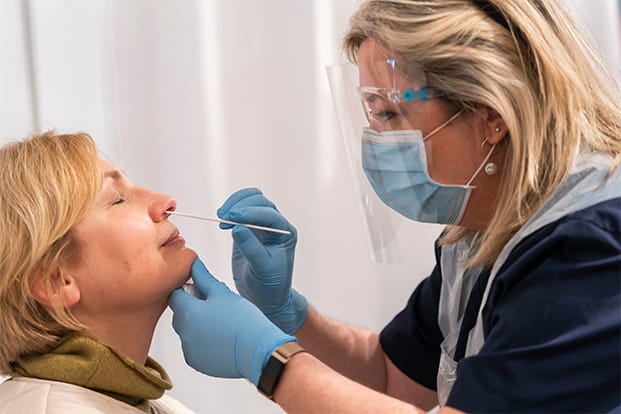 We were given a green wrist band and taken to the PCR testing facility (one nasal swab) – my first name was incorrect but dealt with quickly. Then on to immigration through in a minute or two, into the baggage hall where our luggage had already been taken off the belt and left to pick up.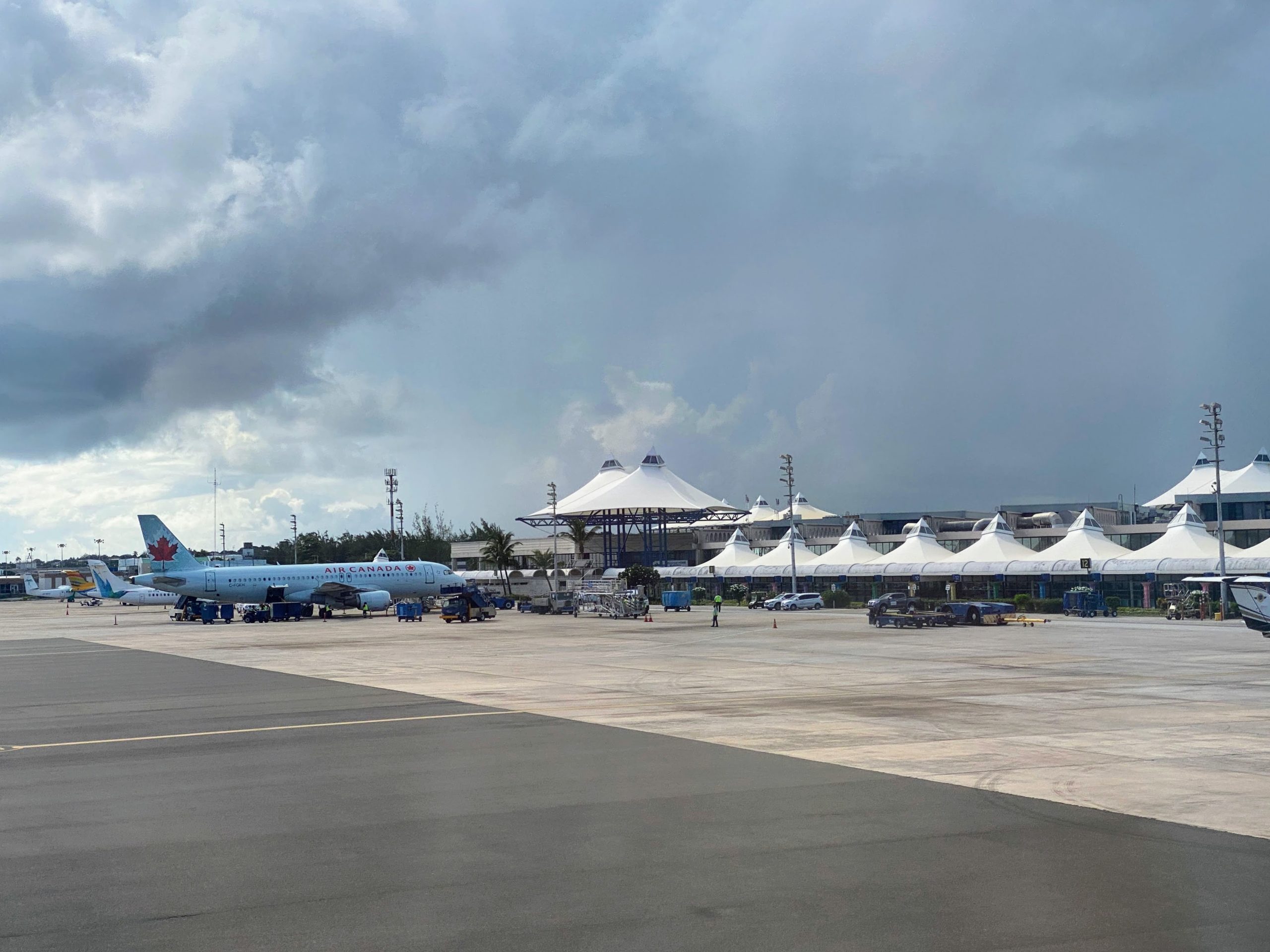 Out towards our pre-booked taxi – but there is an official Covid Authorised taxi rank with a dispatcher too. 25minutes from off the plane to into the taxi – the meet and greet was definitely worth it. If two flights arrive at the same time you could have to wait several hours.
We were told by the Platinum Services representative that if we didn't receive our PCR test results after 24 hours to email them – no sign at 24 hours, email sent and reply was sample being processed and should receive the results today. It's now 2120 local time and nothing through yet so we still can only use hotel facilities with no beach access or housekeeping until they come through – delays on the PCR tests seem to be more common now. The way around this is to use the private testing which is carried out at the Crane hotel. This hotel also has a Hilton Grand Vacations on site.
Barbados COVID Lab at the Crane is offering a "Jetsetter" package for £79, that includes personal VIP service, being whisked through customs, immigration and the various Ministry of Health processes at the airport, a one-way transfer to The Crane Resort, a Rapid Antigen test on departure and a luxury "isolation suite" at no charge in the unlikely event a fully vaccinated visitor tests positive.
I did notice a couple who were off the plane at a similar time to ourselves who got through quickly without the pre-booked arrival service but I don't know what passports they held and they certainly looked as though they knew what they were doing.