Qatar moves into T5 today
Last week Qatar Airways confirmed at rather short notice that they will be moving into T5 as of today. It is expected that passengers will use the British Airways lounges, so it will be interesting to see how busy they become. JAL will join from Wednesday 29 July. The final confirmed oneworld airline to move will be Finnair. There is no firm date but it is expected within 2-3 weeks time.
From 27 July, #QatarAirways departures and arrivals at @HeathrowAirport are temporarily moving from Terminal 2 to Terminal 5. We look forward to joining some of our @traveloneworld partners at this award-winning terminal. pic.twitter.com/hwlD2kCWA2

— Qatar Airways (@qatarairways) July 24, 2020
Is Istanbul airport's testing the gold standard?
As we try to resume travel safely again, there are more and more countries and even airlines demanding negative COVID tests within a certain amount of time before travel. While testing is not 100% foolproof, alongside other measures, it does allow travel to resume with relatively low risk. However, most countries and airports have been very slow to catch on to the need for travellers to get timely tests. As I found in this article about getting COVID tests for travel, it is not that easy if you need a test within 72 hours of travel.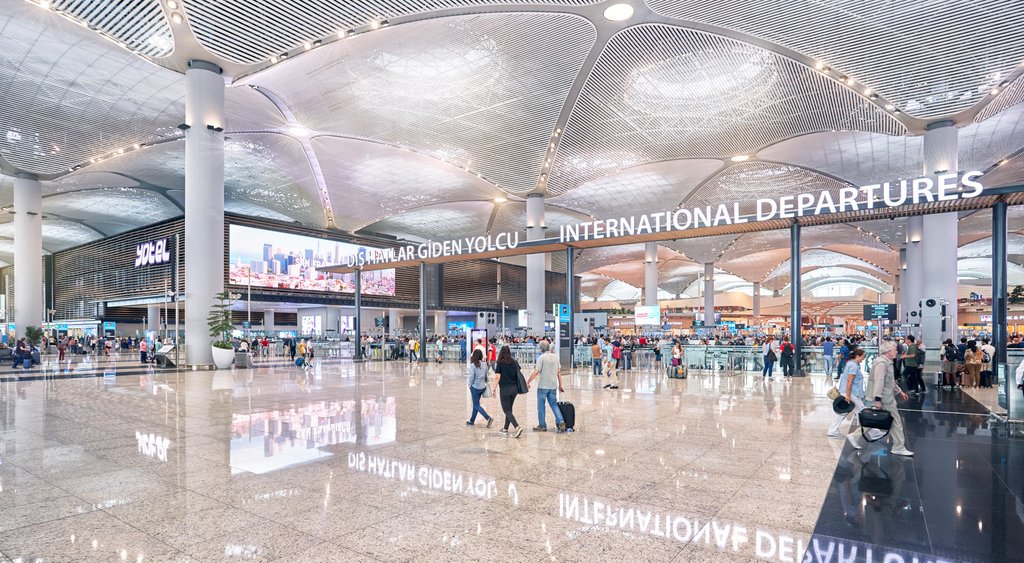 Istanbul airports seem to have been ahead of the curve and is setting a high standard with the scheme it launched earlier this month. The airport has 50 booths where passengers can be tested, with capacity of 2,000 per hour and around 40,000 per day. The processing is done on-site and you get the results emailed in two hours or you can get a hard copy if you need it for entry into a country. You can do the test on arrival or departure. And it only costs an amazingly cheap $16!
Obviously this means that you could use Turkey as a stopover in order to get a test done if you were thinking about flying Turkish anyway or saw a cheap fare from there as often happens. The thing to bear in mind is that you would need to allow lots of extra time in case you were delayed or the results took longer than expected. But it is an interesting model that hopefully more airports copy.
HT: OMAAT
New US pre-clearance airport in Europe
One of the good things about flying to the US via Dublin or on BA1 via Shannon is that you get pre-clearance to the US. This means no immigration or customs on arrival. This could be particularly handy if you have a connecting flight as you will arrive like a domestic passenger. Whether the airline would let you check through luggage on the same ticket, I am not sure but in theory, they should. Europe is about to get a third airport that will be giving US pre-clearance.
Last week Belgium's finance minister, Alexander De Croo, confirmed that the deal had been signed to base 30 US customs officials at Brussels Airport. Due to the current crisis, it is not known when the service will start. Sadly Brussels is not normally a source of many good deals to the US. However, when comparing it with other ex EU deals you may find it worth paying slightly more for the pre-clearance convenience and short travel time from the UK.