British Airways started their new service to Newquay from Heathrow on 24 July. Luckily for me, a couple of my friends were on the flight to capture it all for us. Many thanks to Toby and Alexis (Follow him on Twitter) for the photos and videos. The service will be moving to five per week in August and daily from September.
Prices are surprisingly affordable with a return trip in Club Europe (80 tier points) starting from £166 in September. You can book direct with British Airways here.
The inaugural flight was due to depart from London Heathrow at 6.05pm, arriving into Newquay at 7.15pm but things did not go quite to plan!
Some of the group enjoyed their visit to the newly reopened Concord Terrace lounge. You can read more about the lounge experience here.
They particularly enjoyed the chocolate cake…..and of course some Grand Siecle champagne!
The flight to Newquay was the last flight of the evening at 6pm! How times have changed!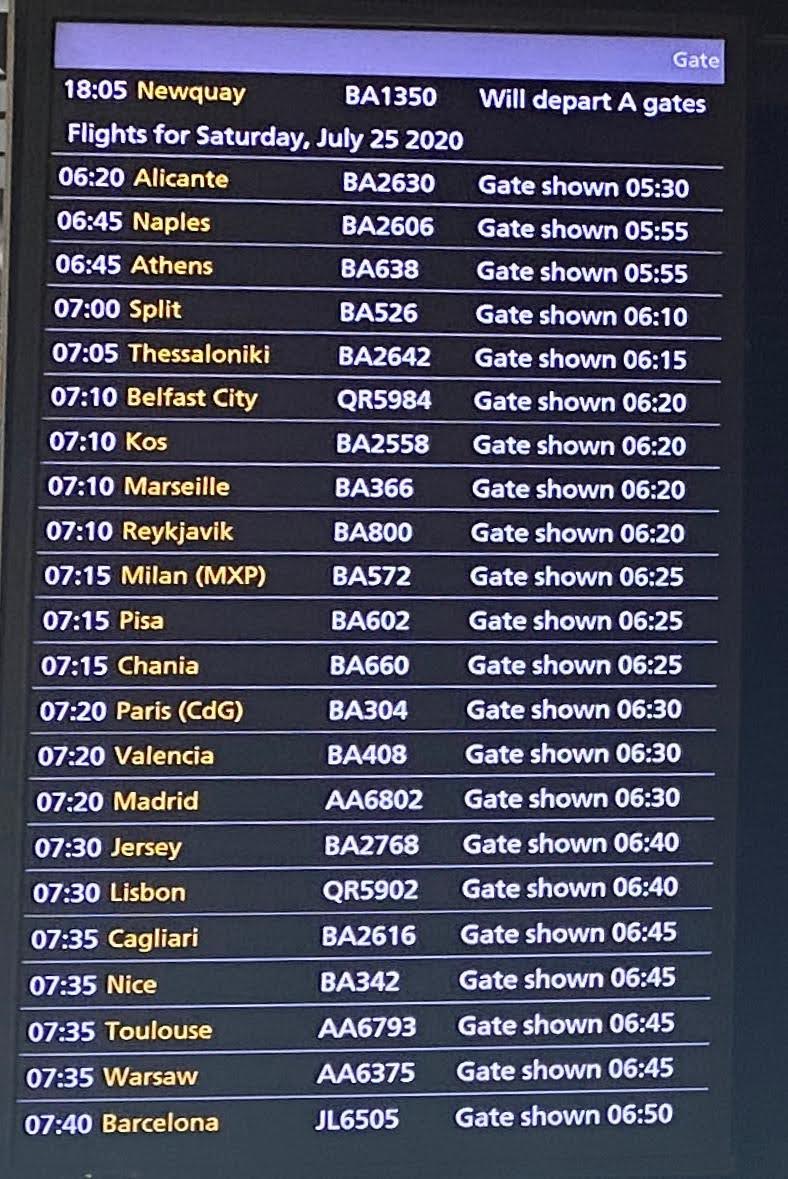 The aircraft was originally due to be one of the older ex BMI A319s and the group boarded using the new system where boarding is done by row number with no priority for status.
After pushback, there was an issue with the engines whereby the pilots could start engine 2, but engine 1 was acting up. After a short time waiting on the tarmac, the aircraft returned to stand and an engineer came on board.
The passengers swapped onto a newer BA A319 which worked out better since it had a more modern interior.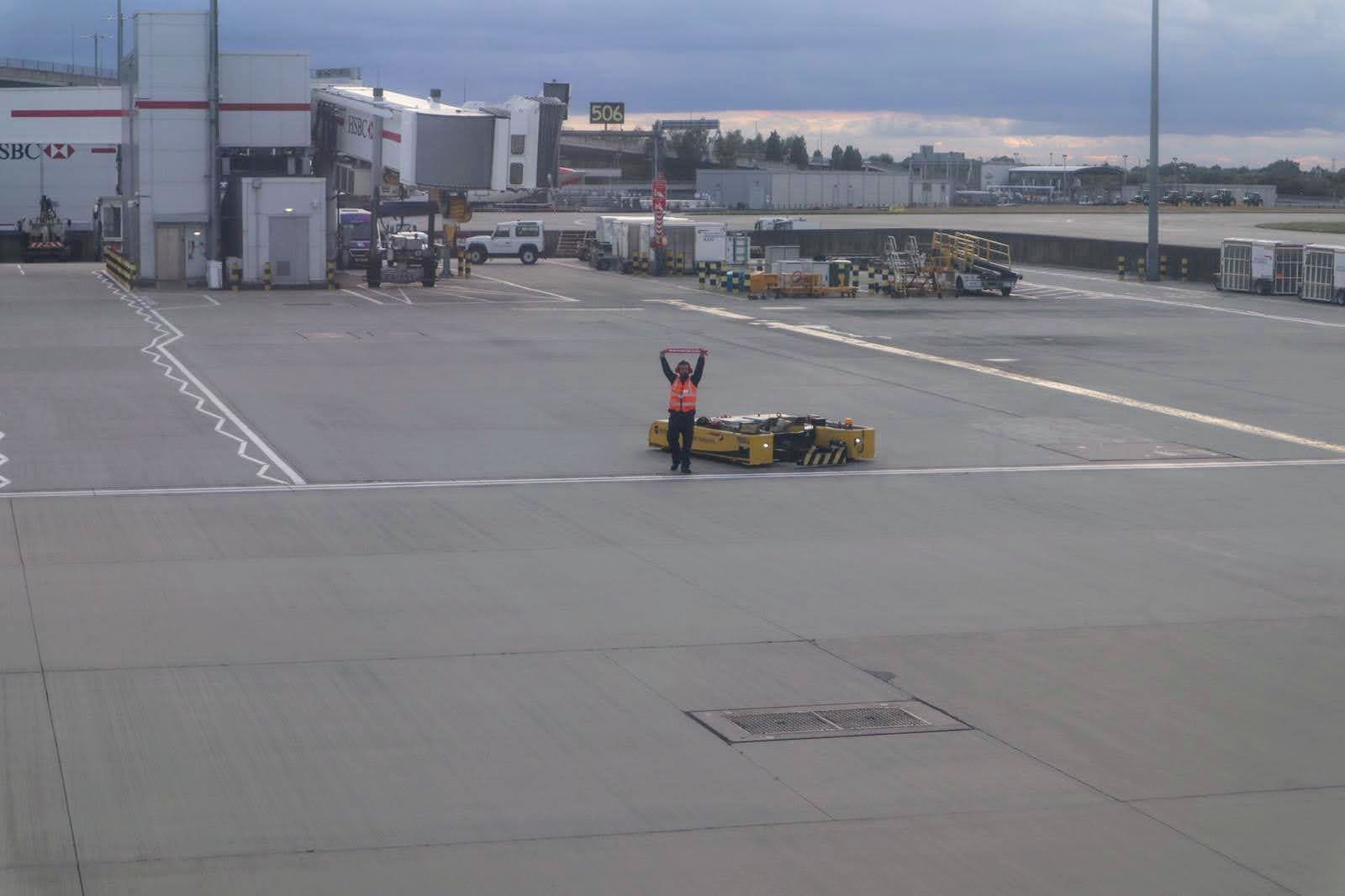 The aircraft eventually departed about 90 minutes late.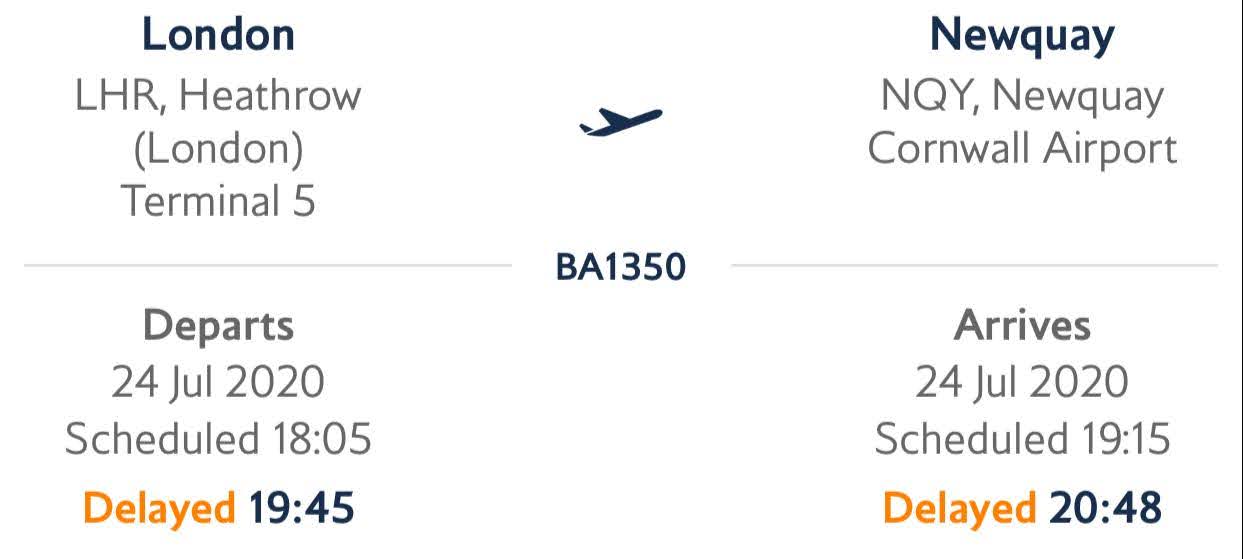 Here is the full take-off from 27R:
Food on board was a chicken coleslaw sandwich and a chocolate mousse. I don't think that's bad for a 35 minute flight!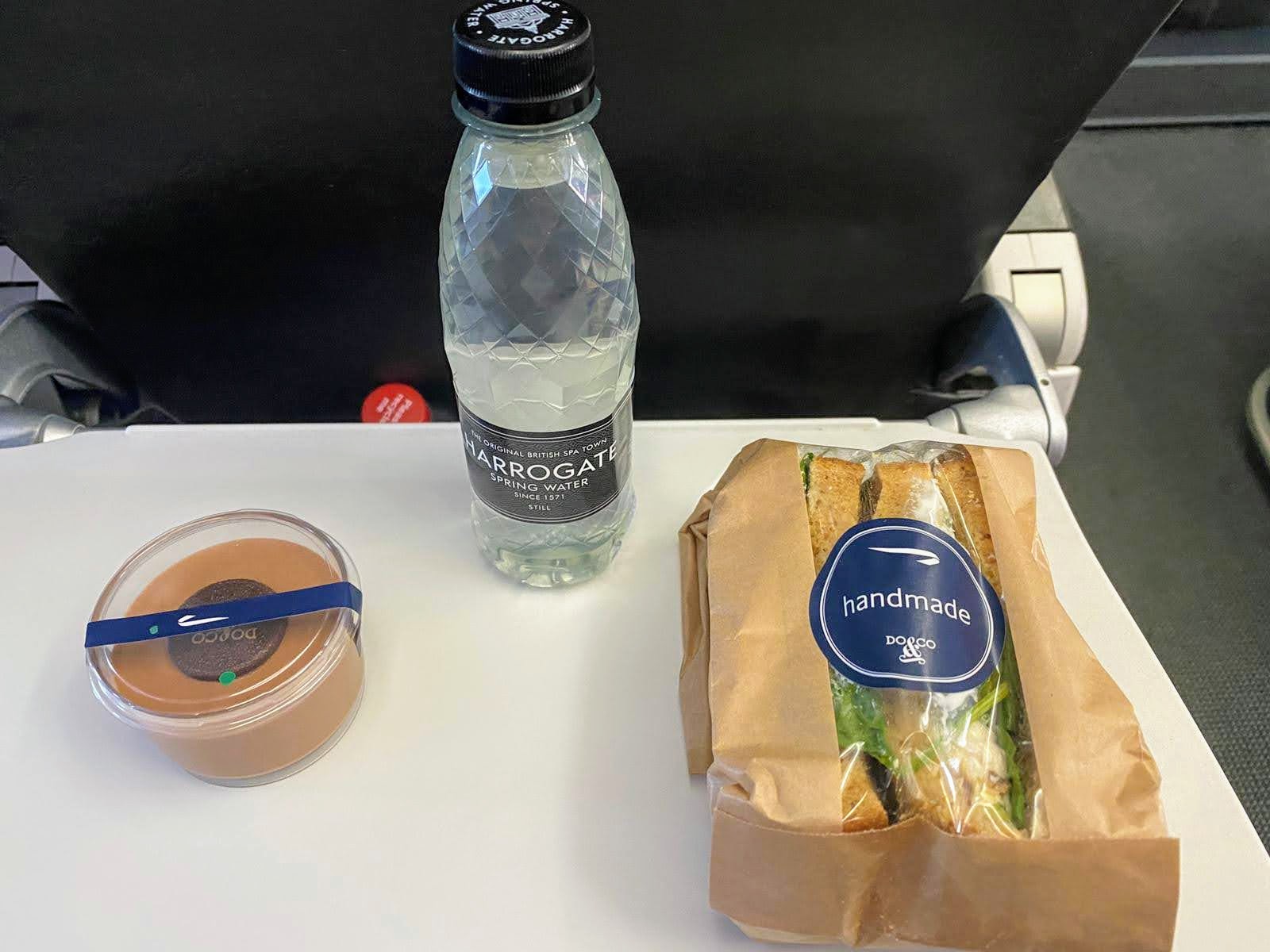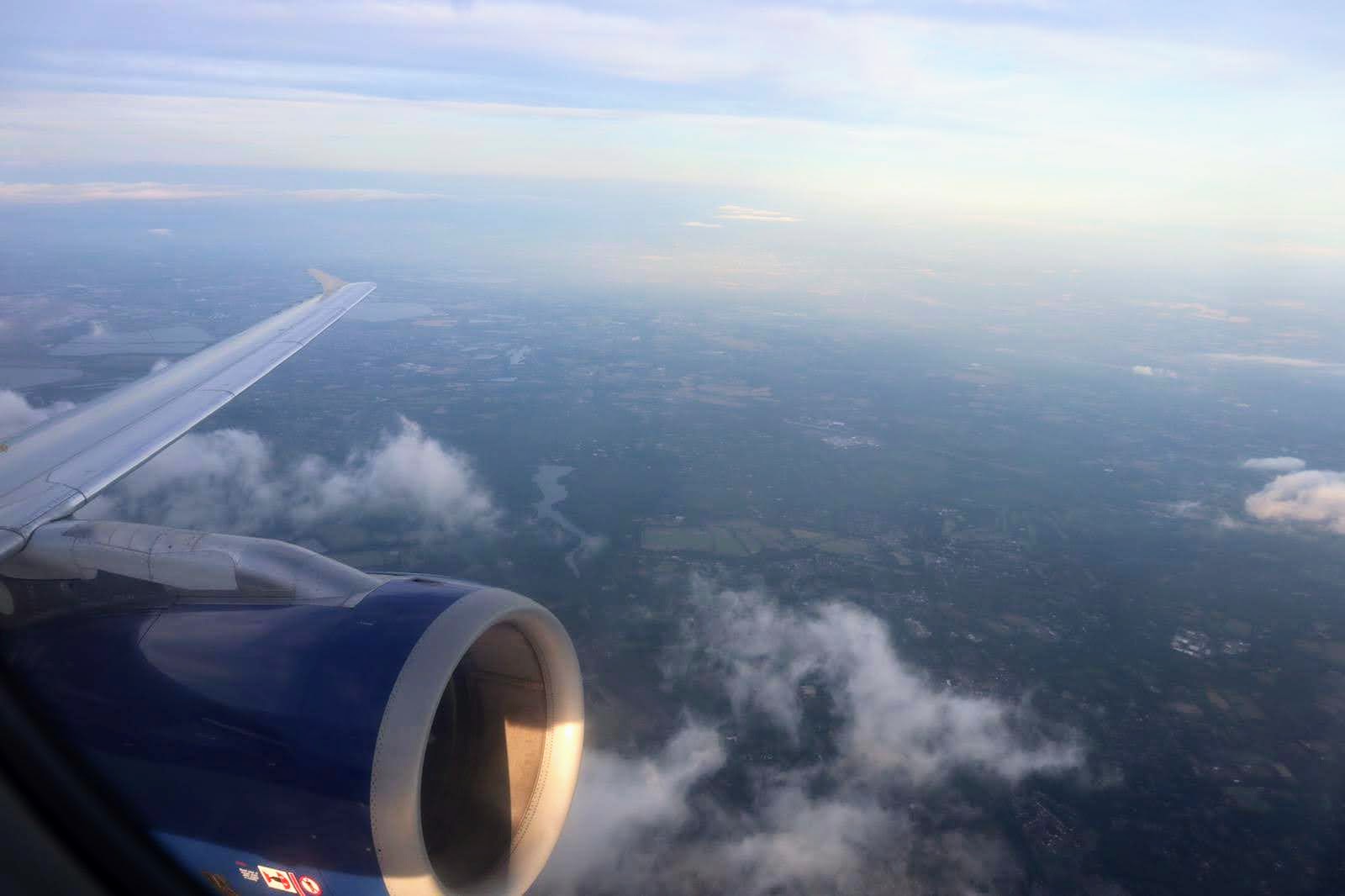 Landing at Newquay:
On arrival at Newquay there was a full welcoming committee with MP Steve Double, Pete Downes (Newquay airport's Managing Director), Councillor Geoff Brown all awaiting the arrival of the flight.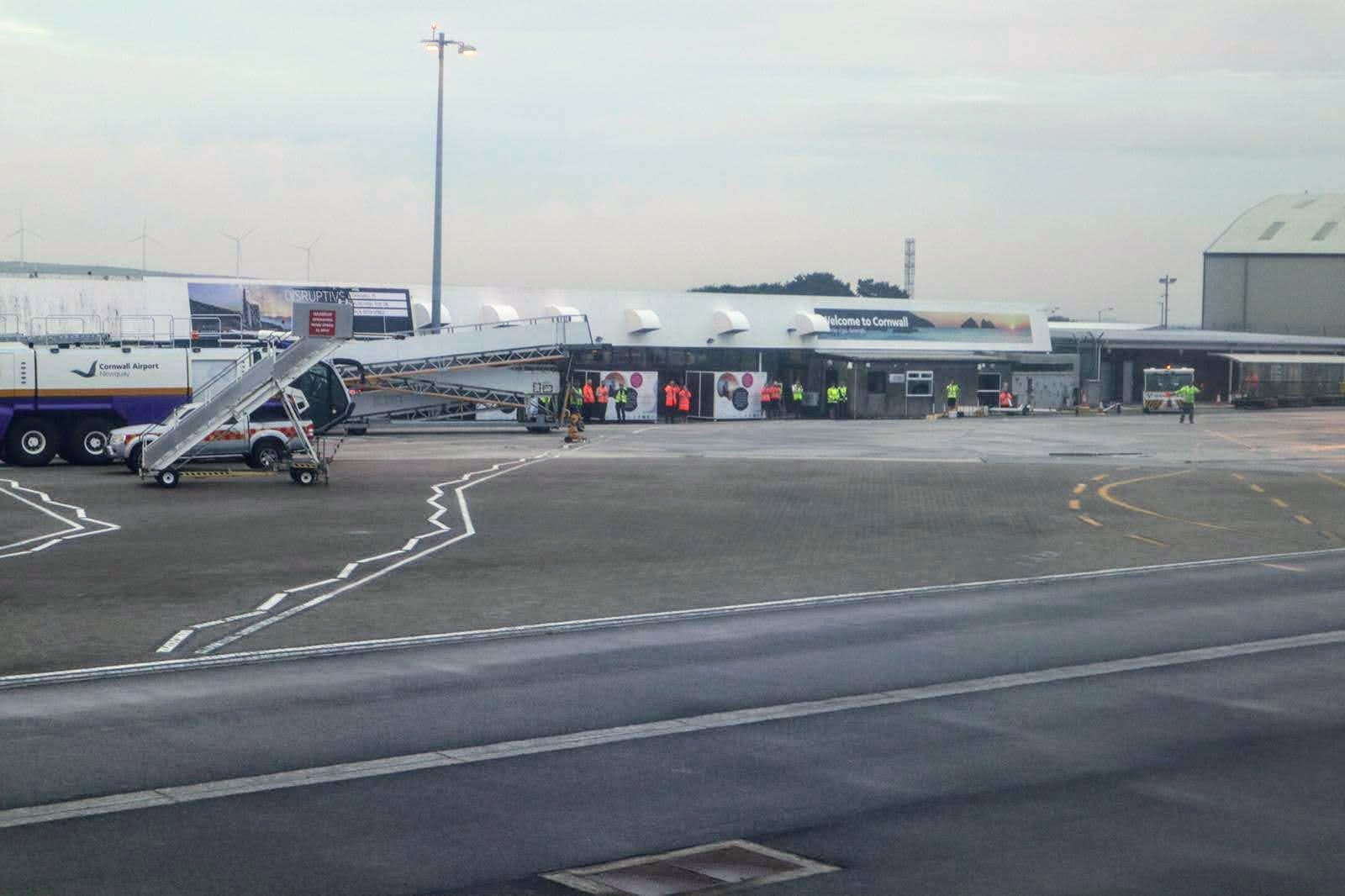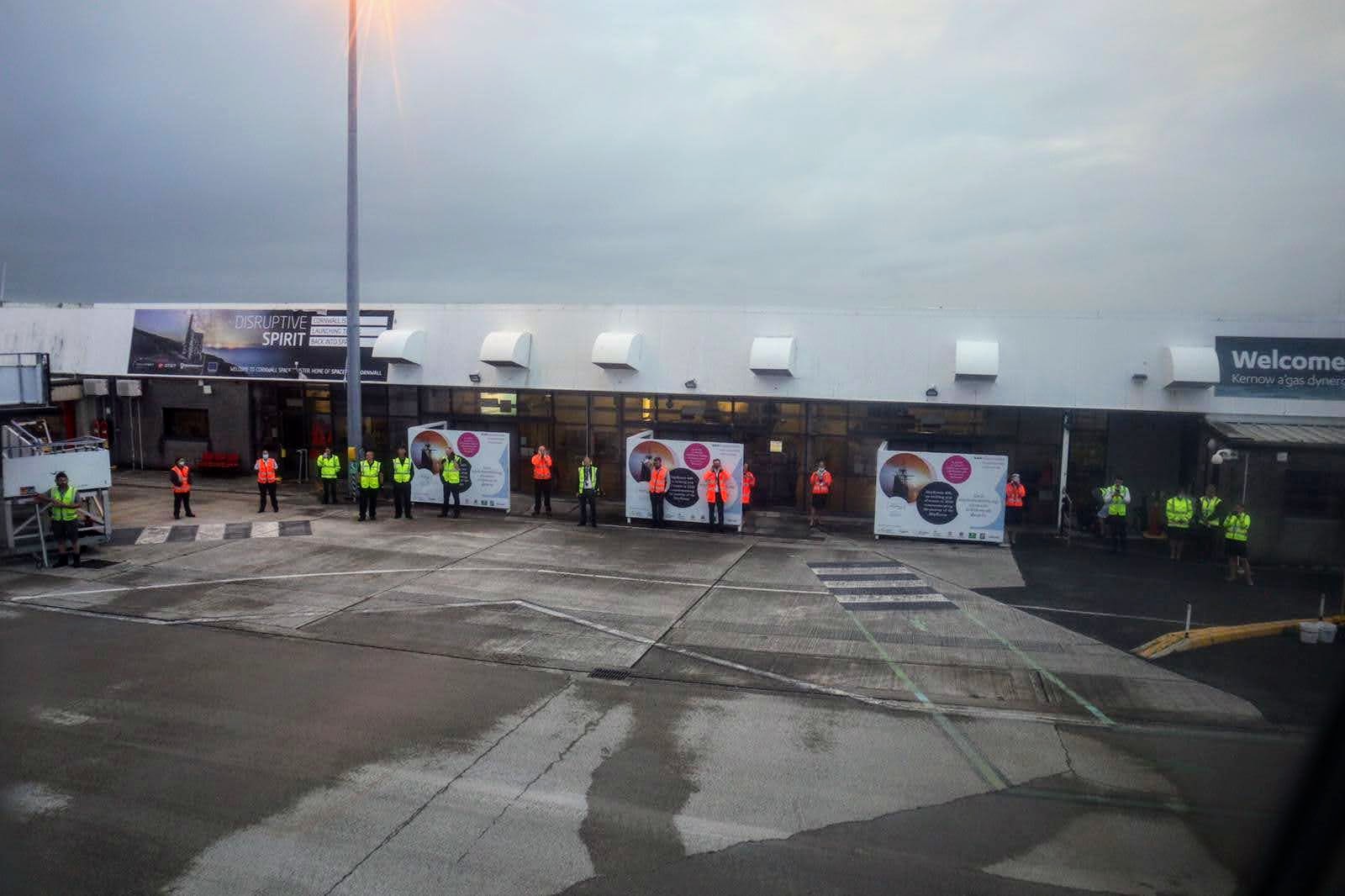 Passengers were given a welcome gift for their arrival in Cornwall.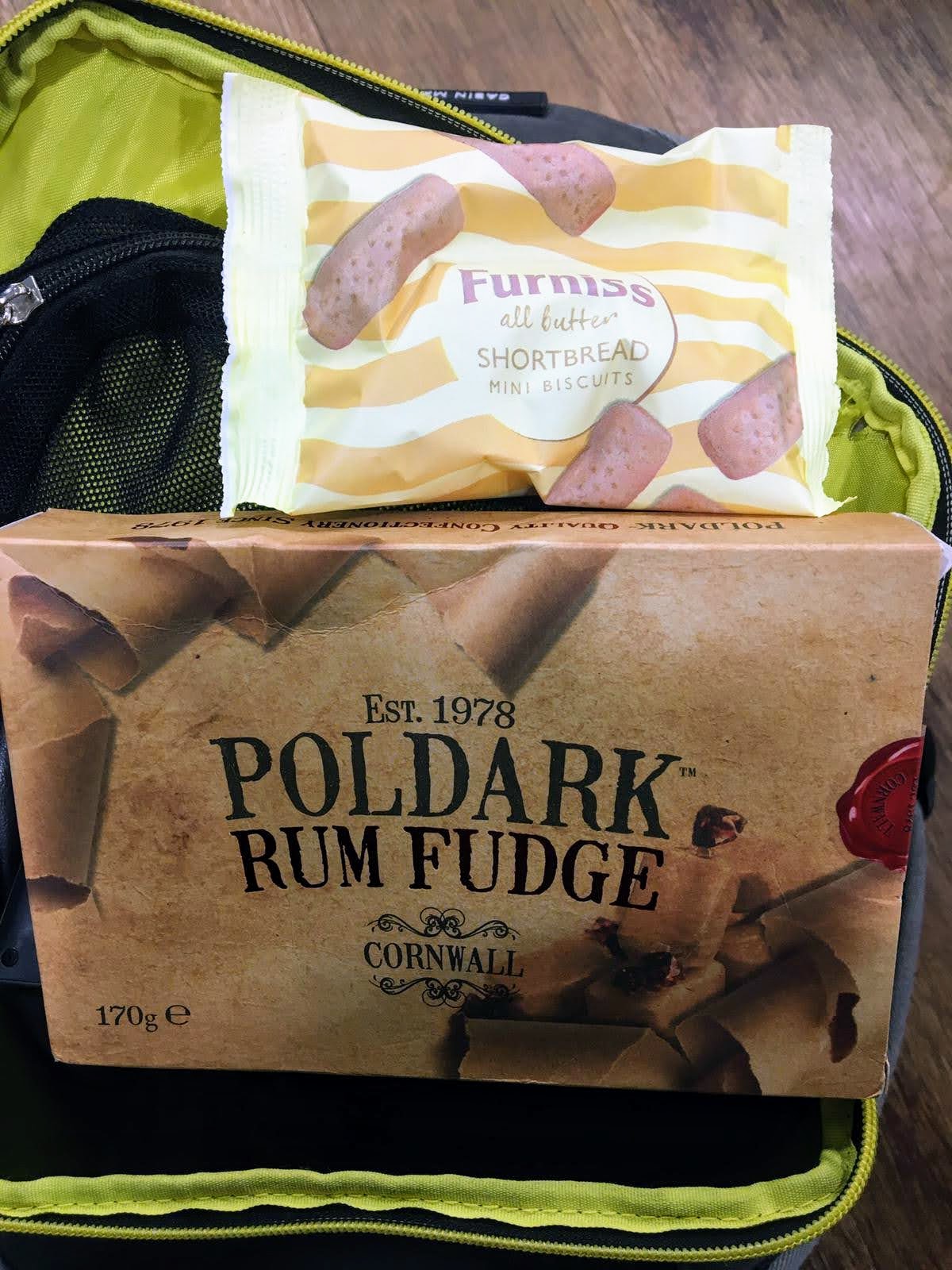 For the return flight the skies began to look a little stormy but gave some great photos!
But it is good to see that they use a ramp at Newquay rather than stairs – much better if you have a heavy wheelie bag. I would not mind a bus gate so much if they all used these.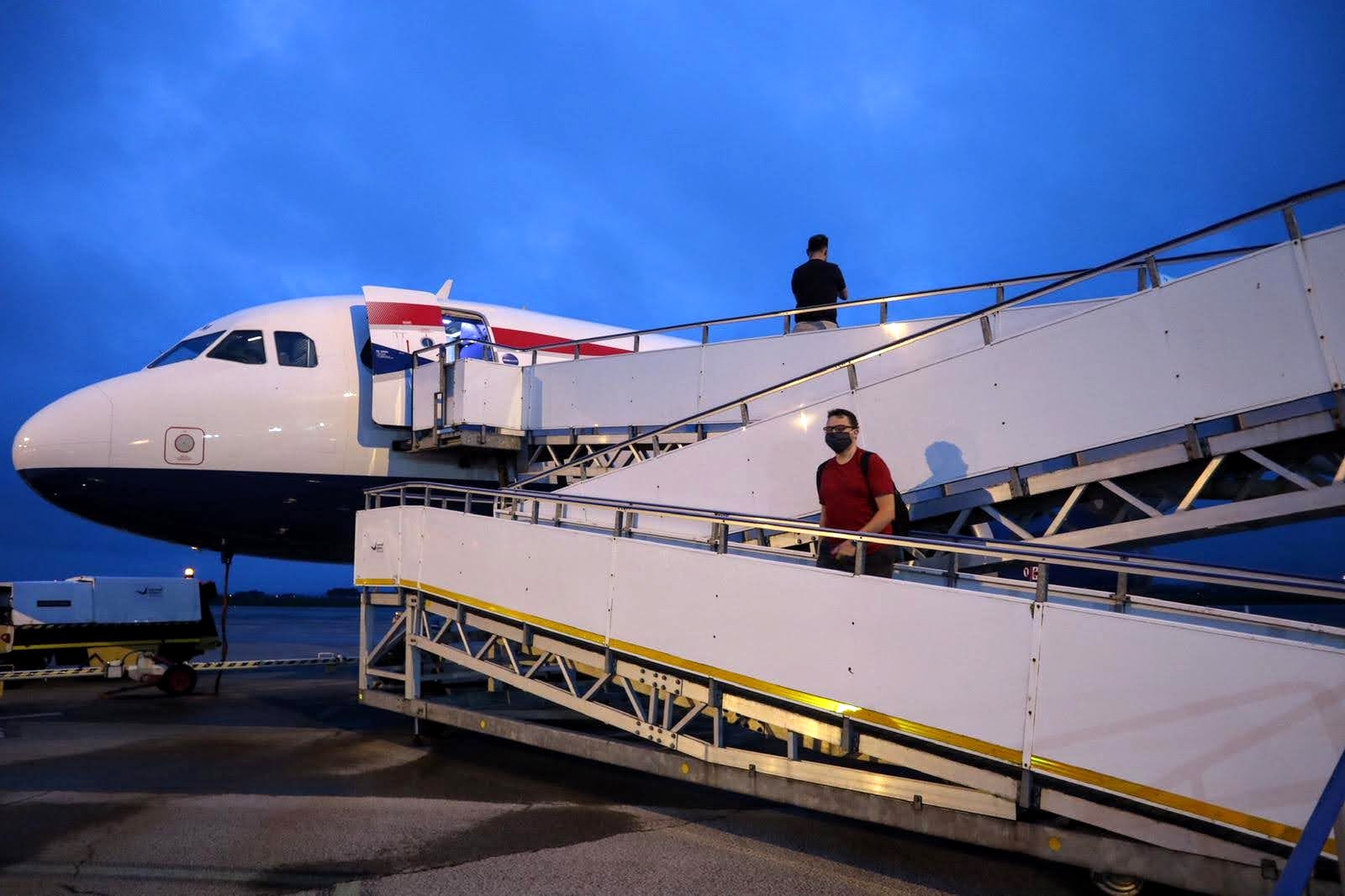 I hope to try out the new service myself soon. I will leave you with a poignant photo Alexis took from the Hilton Garden Inn of some of BA's B747s waiting for their journey to their final resting place.