Raab hints at more green list & France amber+ based on island thousands of miles away
Dominic Raab gave a rather upbeat series of interviews this morning. What a contrast to a few weeks ago where we were told that we should not book foreign holidays and that they would not be possible this summer. When you look at the positive opinion polls about allowing EU and US fully vaccinated citizens into the UK from Monday 2 August this may give a clue why the government rhetoric has changed. Even notoriously cautious Nicola Sturgeon decided to follow England's decision to allow fully vaccinated tourists in without quarantine from the EU and UK. Note this does not apply to visitors from France currently.
In the interview with Sky News he said that they were "increasingly confident" that more countries will soon be added to the amber and green travel lists. This suggests that some countries could be moving from red to amber as well as amber to green. The next review is next week on Wednesday or Thursday. He went so far as to say that "the momentum forward is positive" with regards to travel.
Then in an interview with the BBC, Raab made him and the government look completely ridiculous by trying to explain why France is amber plus.
"Obviously the evidence presented on which the original decision was taken was based on the prevalence of the so-called Beta variant, in particular in the Réunion bit of France which of course is away from the mainland."
So let's just get this straight, an island which is nearly 6,000 miles away from France is the reason why people have to be isolated for 10 days even if they were fully vaccinated. But apparently, it's because "It's not the distance that matters, it's the ease of travel between different component parts of any individual country."
OK, that sounds slightly more reasonable, until you realise that if you came from Reunion to the UK without going to France, you would not have to quarantine if fully vaccinated? Why? Because Reunion is not amber plus! You really couldn't make this up!
New Hilton in green list Croatia

Croatia is one of my favorite European countries to visit with stunning scenery and a warm climate. If you are looking to use some Hilton points or perhaps earn some credits towards your status, there is a new option in Croatia. The Hilton Rijeka Costabella Beach Resort and Spa has now opened on Croatia's Adriatic coast. between the charming town of Opatija and the city of Rijeka, surrounded by mountains and the sea. The hotel enjoys one of Croatia's best beachfront locations, with 200 meters of private beach with mooring spots.
The hotel features 132 rooms and 62 villas and suites, ranging from superior doubles to three-bedroom duplex apartments all with sea views and most with spacious terraces. The resort has the first eforea spa and health club in Croatia with 3,700 sqm of facilities ranging from Finnish saunas and hydrothermal pools to a Himalayan salt room.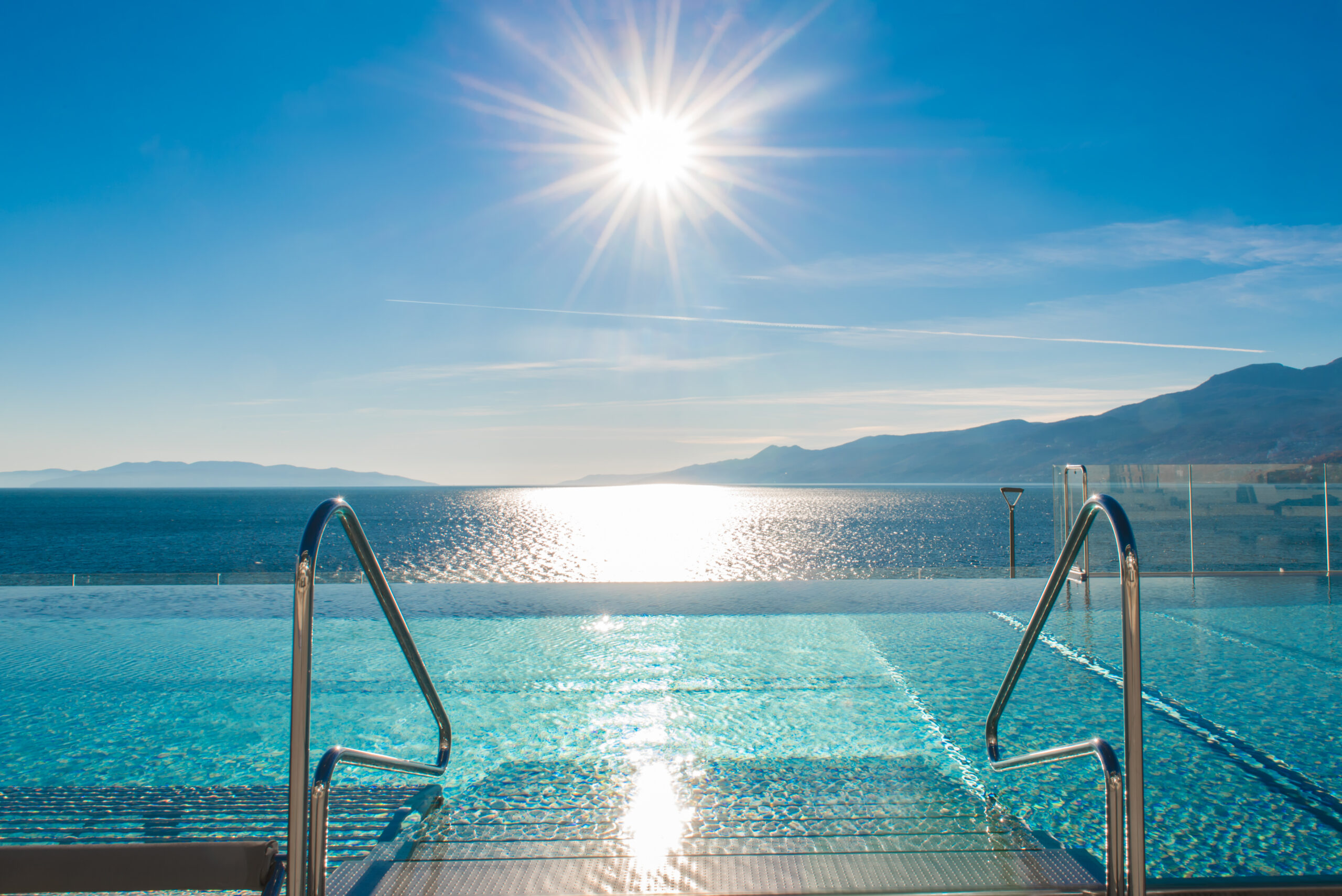 If you fancy just relaxing, you won't need to leave the resort with six restaurants and bars. The hotel offers rooftop fine-dining at Nebo Restaurant and Lounge from Croatia's youngest ever Michelin-starred chef, Deni Srdoč, who secured his first Michelin star at the age of just 27. This blends the flavours of Croatia with panoramic views over the Adriatic.
Guests can also enjoy dishes celebrating local ingredients at The Kitchen and Jedro Beach Restaurant and the Sunce Pool Lounge Bar is an ideal location for sundowners whilst admiring spectacular sunsets behind Učka.
You can find more information and book here.
International cruises back on
Up until now, International cruises carried an FCDO warning against them. This meant that any cruise that was outside the UK would not qualify for most travel insurance. After a 16 month ban, it was announced yesterday that the ban would finally be lifted. An official statement from the Department of Transport said,
"Following the close monitoring of epidemiological evidence, gained through the restart of the domestic cruise industry earlier this year, the UK government has also confirmed the go ahead for international cruise sailings to restart from England in line with Public Health England guidance.

"International cruise travel advice will be amended to encourage travellers to understand the risks associated with cruise travel and take personal responsibility for their own safety abroad."
The ban will lift on 2 August.