South Africa to reopen – in 2021!
I have generally been surprised that countries have been reopening to tourists as quickly as they have. Even Australia who many thought could remain closed until well into 2021 has proposed a timetable to open to safe countries soon.
To be honest I was expecting South Africa to open by the autumn in time for the main tourist season. At the moment they are saying that domestic flights will only return by December 2020 and international borders will reopen in February 2021. This was announced to a committee in the South African parliament this week. It is based on South Africa returning to level one in the pandemic i.e. a very low rate of infection, which they predict will happen in February 2021. However, reading the charts of some of the country's tourism boards, it looks as though there may be some room for improvement if tourism is able to reduce the risk level of its activities to allow it to open. I would assume this would include standards for social distancing and hygiene etc.
UK may allow travel in July
Yesterday Boris Johnson confirmed to MPs that the UK are working on airbridge agreements which could be in place as early as 29 June. This would allow people to travel to certain countries without the need to quarantine on arrival, or when they return to the UK. Boris seemed to be keen to open up the UK for travel (thank god after this ridiculous blanket quarantine policy, 3 months too late) he said he wanted to have flows of people between countries "to have as sensible a quarantine scheme as possible and to keep flows as generous as we can." The government has come under heavy criticism from the travel industry for the blanket quarantine scheme which has led to airlines such as Virgin saying that they not resuming flights until August at the earliest.
Chair of the transport select committee, Huw Merriman, asked: "Many people have commented that a sensible regime would look at the countries and their R rate and if it's below ours, then there should be no need for quarantine.

"Whilst that may not be possible for June 8, will that be possible for the next three week period which is June 29, to allow those buying cheaper flights for their summer holidays, which have gone on sale today, to be removed from the threat of quarantine?"
Boris replied: "Yes, absolutely – we want to make sure we use the three-week reviews to be sensible". There will have to be further progress in the reduction of UK cases and the other country must have evidence that they are in a similar or better position. Given that the majority of Europe and Asia is in a better or equal position to the UK that looks promising. However, I can't see many countries being quite so keen to have us!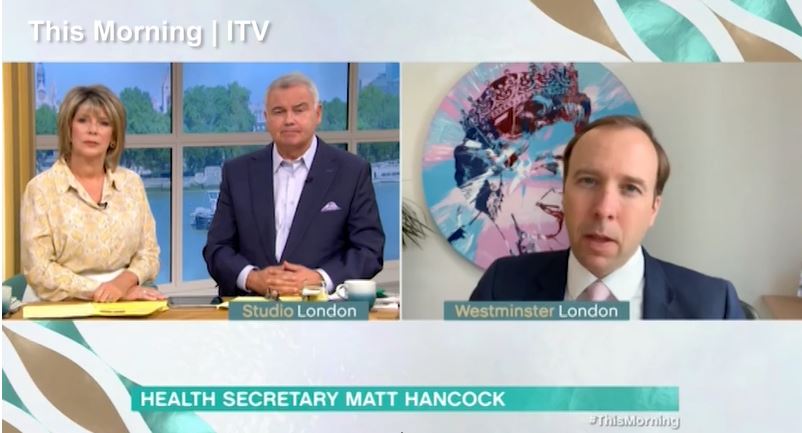 After Matt Hancock's last ridiculous statement on This Morning where he said there would be no "lavish" holidays abroad this summer, he has now backtracked a little today.
Today he said: "I am a little bit more optimistic than I was about, about being able to get some foreign travel back up.

"And so that is one of the things where things have gone a bit better than expected."
When asked whether people could potentially be allowed to go on holiday in July he said he would not rule it out.