Terminal 4 at Heathrow will remain closed as passenger numbers take a dive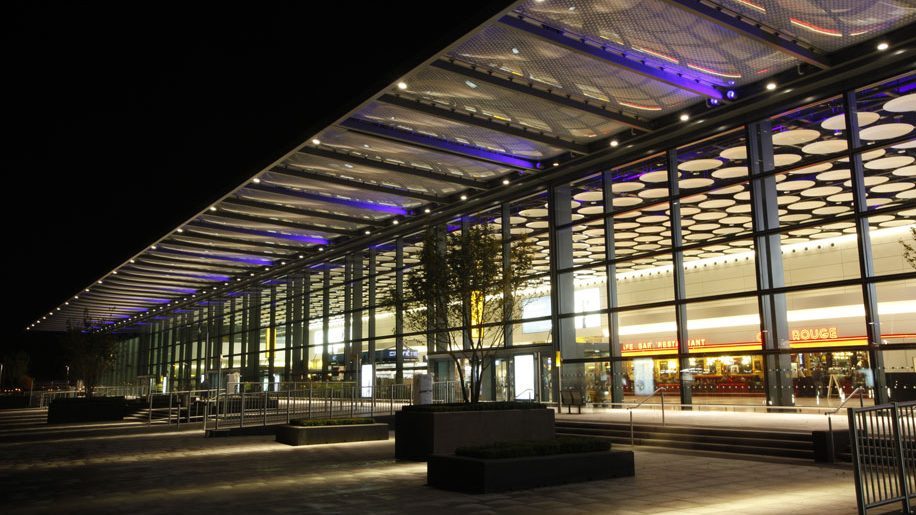 Passenger numbers at Heathrow fell by 88 per cent in November, as travel restrictions and a second lockdown took a significant toll. Through the month, only 747,000 travellers passed through the airport.
Based on calculations and subsequent forecasts, as well as a continues decline in passengers, Heathrow announced that it has decided to keep Terminal 4 closed until the end of 2021. The terminal has been closed since May.
Airlines such as Etihad, KLM and Air France have all moved their operations to Terminal 2.
Heathrow Airport is among many other tourism bodies calling for targeted, sector-specific government support for the tourism industry, to protect jobs and help with the recovery.
Some of the suggestions include abandoning the 'tourist tax', which makes the UK the only European country not to offer tax-free shopping to visitors, as well as business rates relief for all UK airports.
John Holland-Kaye, Heathrow's chief executive, said recently:
"Next year should be the year of Britain's economic recovery. But recent announcements, such as the tourist tax, could be the final nail in the coffin for struggling businesses such restaurants, hotels and theatres that rely on inbound tourists, as well as for retailers.

To make Global Britain a reality, the government should be helping the aviation sector to survive, to develop routes to our key trading partners, and attract businesses and tourists to come to Britain to spend their money."
Emirates welcome new biofuel powered A380s – one equipped with a Premium Economy section!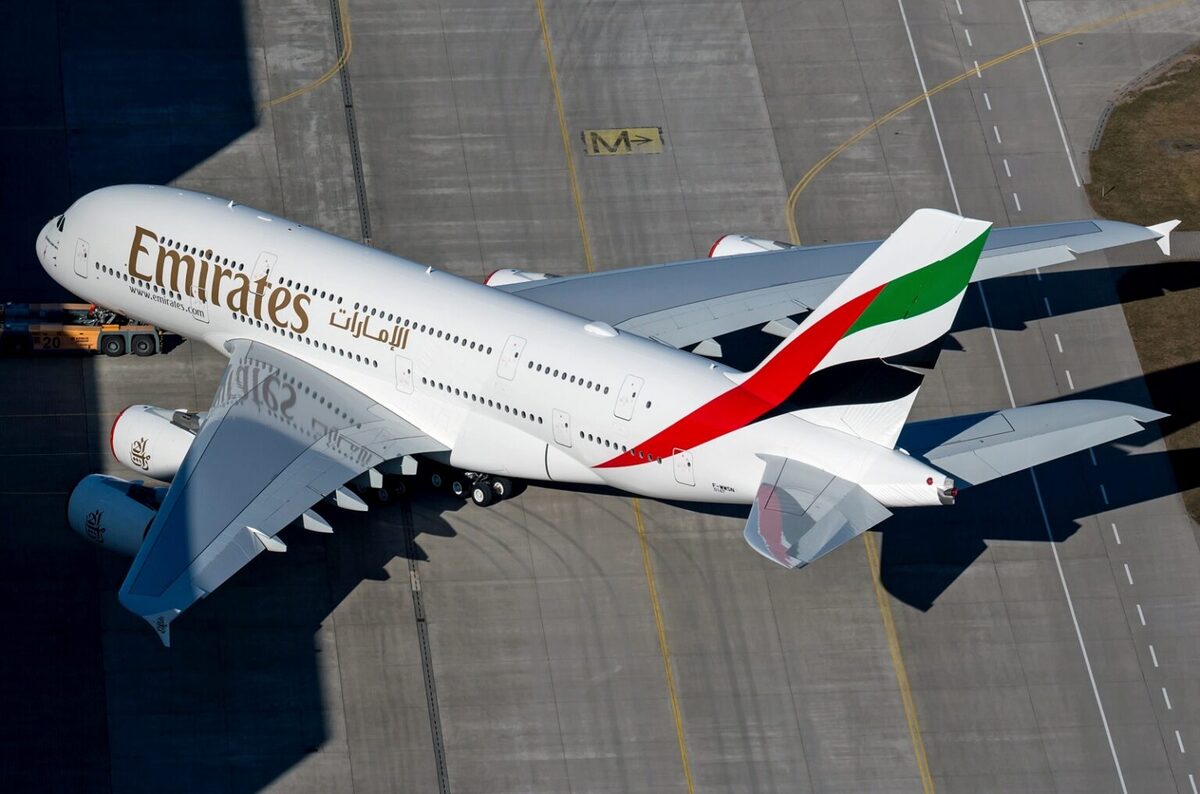 Emirates has just recently taken delivery for the first of their three A380s. The first one to arrive also features a Premium Economy cabin, and will be partially powered by sustainable aviation fuel.
The aircraft is named MSN A6-EVL, and is the airlines 116th A380 and the first of three to be delivered in 2020. It arrived in Dubai early on Saturday morning, powered by a mix of sustainable aviation fuel and conventional jet fuel.
Powered by a blend of jet fuel and sustainable aviation fuel (SAF), this is the first time the airline is using sustainable aviation fuel to power an A380. The biofuel used for the flight was produced from used cooking oil in Finland.
"Sustainability remains very much on our agenda at Emirates. We are watching developments in sustainable aviation fuel very closely, and we look forward to a time when it can be produced at scale, and in a cost-competitive manner".
The airline is part of the Steering Committee of the Clean Skies for Tomorrow coalition, established by the World Economic Forum to promote the development of SAF, and continues to support initiatives that contribute to the development of the SAF industry and wider deployment of biofuels.
In addition to the development and use of SAF, Emirates continues to take other steps towards emissions reduction. In addition to operating young and fuel-efficient aircraft (with an average age of 6.5 years), Emirates also employ a comprehensive fuel efficiency programme.
The airline is expecting to receive two more A380's later this month. The A380 has been Emirates' flagship aircraft, as well as a big customer favourite providing an unmatched level of service and experience in the skies.
Many customers still ensure they book flights on the A380 when travelling with Emirates. Although the pandemic put the future of the jumbo-sized planes in jeopardy, the airline has decided to revive its iconic fleet despite significantly lower passenger numbers.
The larger aircraft have actually been perfect for providing an elevated experience (no pun intended) while maintaining social distancing and hygiene measures during the pandemic.
Sir Tim Clark, President of Emirates Airline, said in a recent statement:
"The A380 has been a success story for Emirates, and this is reflected in the strong customer interest wherever we've deployed the aircraft over the years. The A380 has helped us efficiently serve customer demand at slot constrained airports and also on trunk routes, supporting our long-haul hub operations.

"Importantly, with the space and technology on this aircraft, we've been able to introduce new concepts onboard that have transformed the flying experience for the better.

"We look forward to introducing our Premium Economy experience on which will make its debut on an A380 in the coming months, and we will continue to invest in our world-class A380 product experience. The A380 will remain our flagship for the next decade, and we will re-deploy it on more routes as travel demand returns."
Emirates' premium economy will be located on the lower deck at the front, though on those Emirates A380s which lack first class, premium economy will be added onto the upper deck. Seats will feature 38″ of pitch (not lie-flat as some had hoped), as well as a larger inflight video screen and a better grade of main meals, drinks and refreshments.
However, it is expected that Emirates won't start selling the premium economy product until mid-2021 at the earliest. The airline has also stated that premium economy will be installed on the other aircraft types in its fleet, at a later date.
Get trollied: Londoners can take advantage of this in-flight experience without leaving home thanks to easyJet
Easyjet, as part of their 25th birthday celebrations, are passing on the birthday spirit to Londoners instead. As 2020 curtailed many travel plans, the budget airline have announced they will be launching an in-flight trolley service…direct to your home.
Perfectly made up and uniformed cabin crew will be arriving at doors across London with an in-flight cabin trolley, stocked with crisps, olives, prosecco and more.
Ahead of flights getting back to normal next year easyJet see the initiative as a fun way to keep the cabin crew from getting rusty, as well as celebrating their 25th birthday with passengers, even if it's in a slightly different environment.
Thanks @British_Airways – the party is on hold for the moment, but we will send you an invite when we're all back in the skies again. Warmest wishes from all of us at Team Orange 🧡 https://t.co/ReOP9UHYKe

— easyJet (@easyJet) November 11, 2020
Those interested can book online to be served their favourite drinks, as well as a choice of tasty in-flight snacks. Drinks will be complimentary – with customers being asked to make a small donation to Age UK.
The concept, in partnership with food delivery company Deliveroo, is hoped to bring joy to many who have had a pretty rough year.
According to easyJet CEO Johan Lundgren,
"Our cabin crew provide a fantastic service for our customers in the air but while they are not flying as much we have the ideal opportunity to provide our famous inflight service on the ground. And through this trial I'm pleased to see that our crew are able to deliver a bit of holiday cheer to homes this Christmas."
A two-day trial service will be taking place between 6-9pm on 17th and 18th December 2020.
Natasha Graydon at Deliveroo said:
"If there's one thing we've missed this year it's that feeling of boarding a plane, getting settled into your seats and toasting the holiday ahead as you jet off to a faraway location.

'That's why we're delighted to be working with easyJet to recreate some of that holiday magic at home this Christmas."
For the chance to book a delivery with easyJet's Cabin Trolley Home Delivery service, head to Deliveroo here.