Firstly, for those bored enough to want some more reading material, here is my latest Forbes article.
There is a saying that in times of crisis, you find out who your real friends are. The saying could now also be true of companies and how they behave towards loyal customers. The current pandemic has given businesses a chance to shine and engender loyalty or to push previously committed customers away.
I know that most of us are just counting the days until we can fly again, well after being able to see our own friends and family and go out for a drink anyway! At TLFL we normally only talk about business and first class travel. However, with the picture of what will actually be available in the premium classes beginning to emerge, will it actually be worth paying for until the pandemic is over? In this article I will have a look at some of the changes to premium classes currently. Obviously we hope that by the time it is safe for us to travel again things will have improved onboard and in the airports. I do think that quite a few of these measures are probably here to stay for a while though.
Airport experience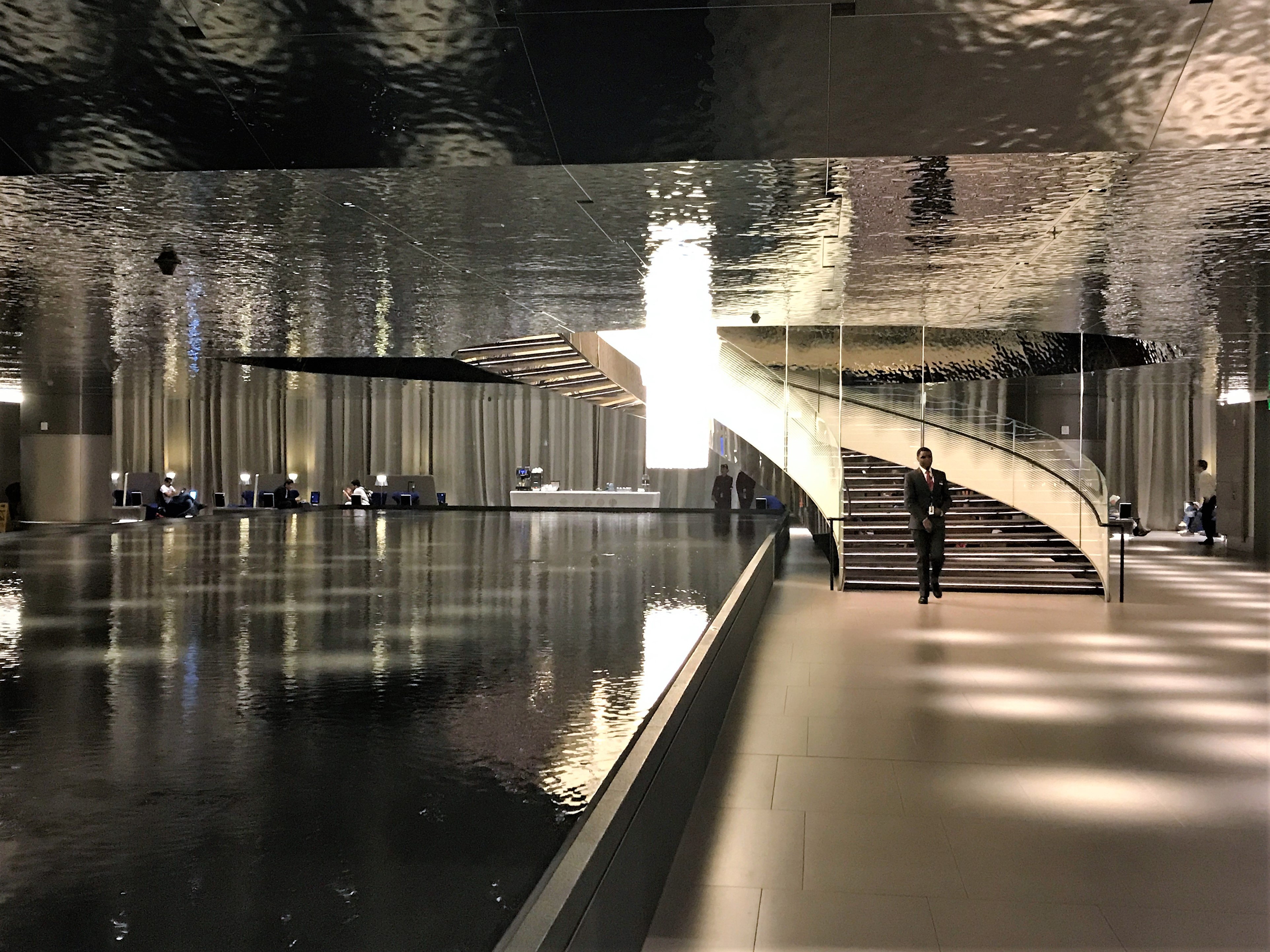 For your business or first class airport experience, two key parts of this are missing from pretty much every airline – the lounge and chauffeur services. Emirates has just announced that they will be suspending their chauffeur service for business and first class passengers until April 2021.
"Following a recent re-assessment of Chauffeur Drive Service, a decision has been made to extend the discontinuation of the complimentary Chauffeur Drive Service. Effective 20th May 2020, Chauffeur Drive Service will no longer be available to book on any EK routes, class of travel or customer profile until April 2021."
Qantas have also stopped their service along and Virgin Atlantic had stopped Upper Class chauffeurs in February.
Etihad is still offering their chauffeur service to and from Abu Dhabi Airport for guests flying in The Residence and First, as well as select Business guests. They have added a protective screen between you and the chauffeur, and drivers will wear face masks and disposable gloves. All of the vehicles will be deep-cleaned and sanitised after every trip.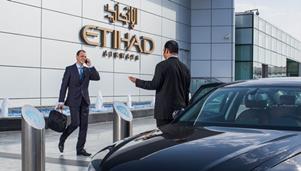 In terms of lounges, all the lounges in the UK are shut as far as I can tell, however at some major transfer airports they are still operating. Qatar's Al Safwa lounge for first class passengers is closed, but they are still operating the Al Mourjan lounge for both business and first class passengers. Emirates lounges are closed at the moment according to their website. Singapore Airlines' only lounge that is operating is the SilverKris Lounge (Business Class) at Singapore's Changi Airport Terminal 3. Etihad's Business Class Lounge in Terminal 3 at Abu Dhabi is their own available lounge at the moment.
As the situation improves we will see more lounges open, but I would not be surprised if companies such as BA leave them shut for longer as a money-saving measure. As I revealed last week, it is not the application of the social distancing measures in the lounges that is the issue. It is perfectly achievable but the reduced capacity means that it is not cost-efficient for many lounges to be open.
Seats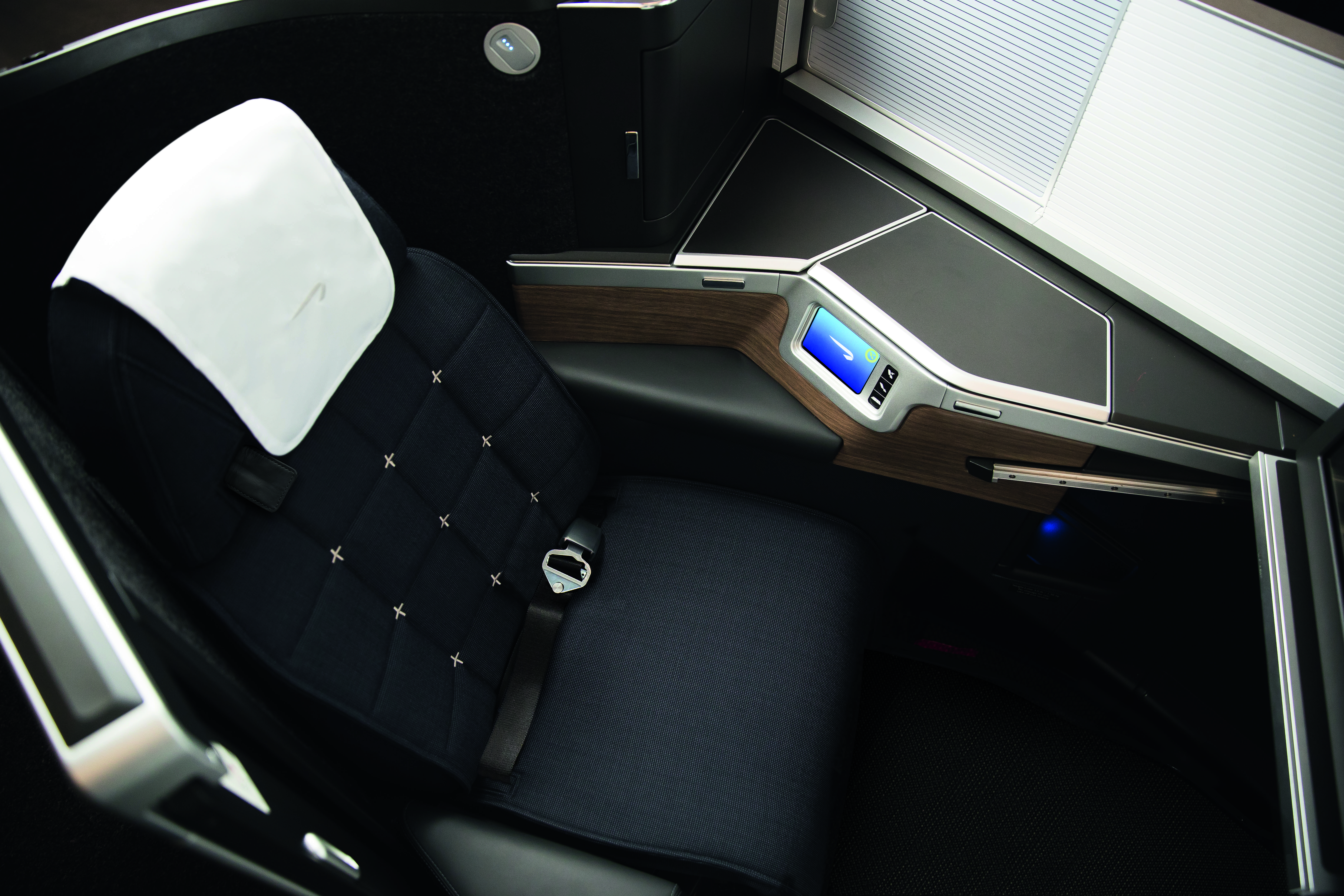 This is the one area where I think this alone would make me pay the difference for business class. Putting aside being able to sleep in a flatbed, having more distance between seats is definitely a huge advantage in the COVID era. Airlines seats that I would avoid are BA's old Club World with the yin/yang arrangement where you are directly facing someone at the window seats, Emirates 2-3-2 business class on their B777s as well as layouts such as Emirates and Lufthansa with their 2-2-2 seats if I was solo. Hopefully airlines will use their newest aircraft and keep the older aircraft grounded.
The perfect seats in the pandemic are the private suites in business and first class which have been introduced just in the nick of time. These include:
British Airways Club Suite
Qatar's QSuite
Delta One
Virgin Atlantic A50 Upper Class Suite (only a half door)
Emirates New and old first class suites
Etihad's The Apartment for First and the First class Suite
Singapore Airlines new First Suites
The fully enclosed suites like Emirates offer the best social distancing since you can even have meals served through a hatch if you want. Although the semi-enclosed suites like BA's don't offer full protection, they definitely add to the amount of space around you and hopefully would help stop the spread of sneezes and coughs with such physical barriers.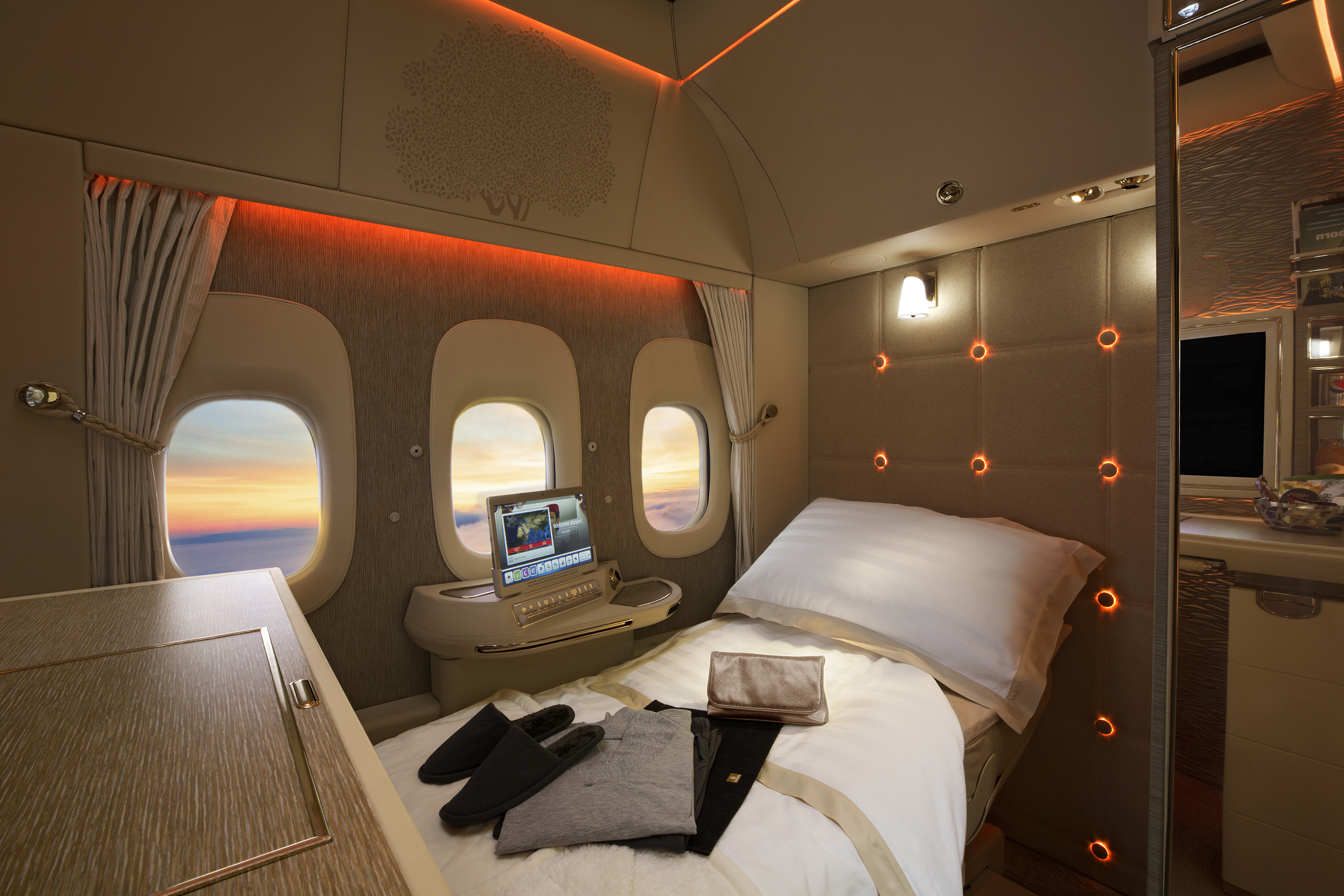 Many people are predicting that companies will be even more strict with their travel policies in future and put even more employees in economy. I actually disagree and believe that will social distancing is still being enforced that companies will be much more cautious about business travel, sending less people but in business class as additional protection.
Onboard amenities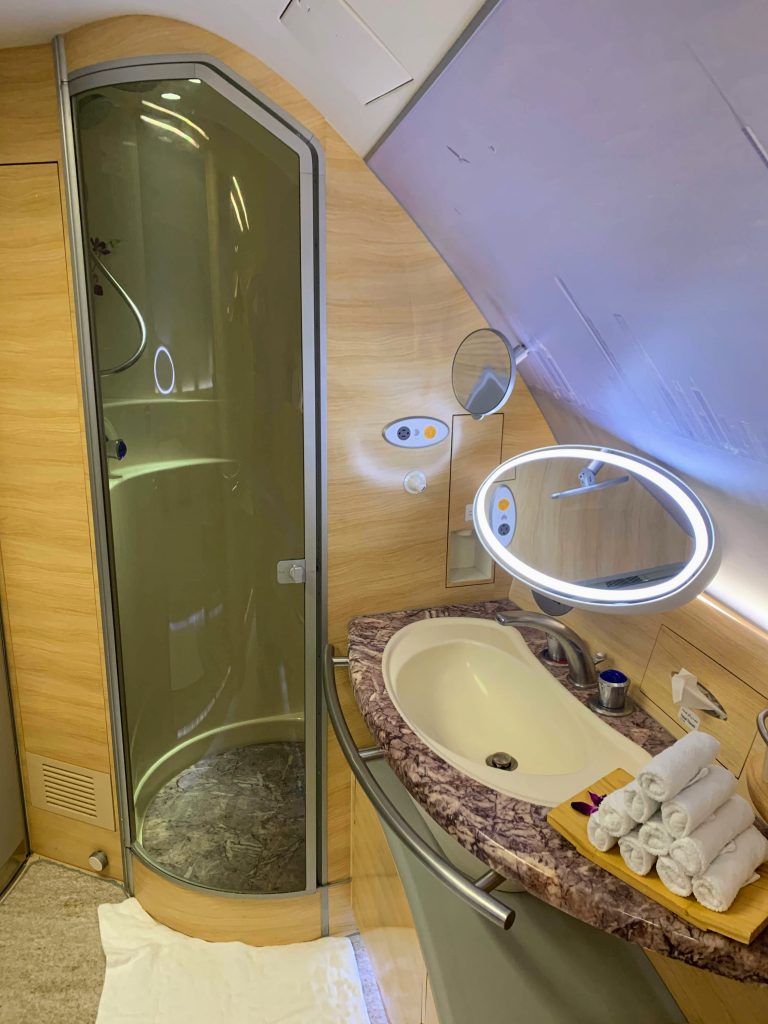 Emirates have announced that they will not be allowing passengers to use their first class showers any longer although they can still use the bathroom itself. (you can read my review of the experience here).
All airlines appear to be closing their onboard bars including Emirates and Qatar. I do understand this as it means people moving about the aircraft, although on most airlines, the bar is usually the quietest area on board!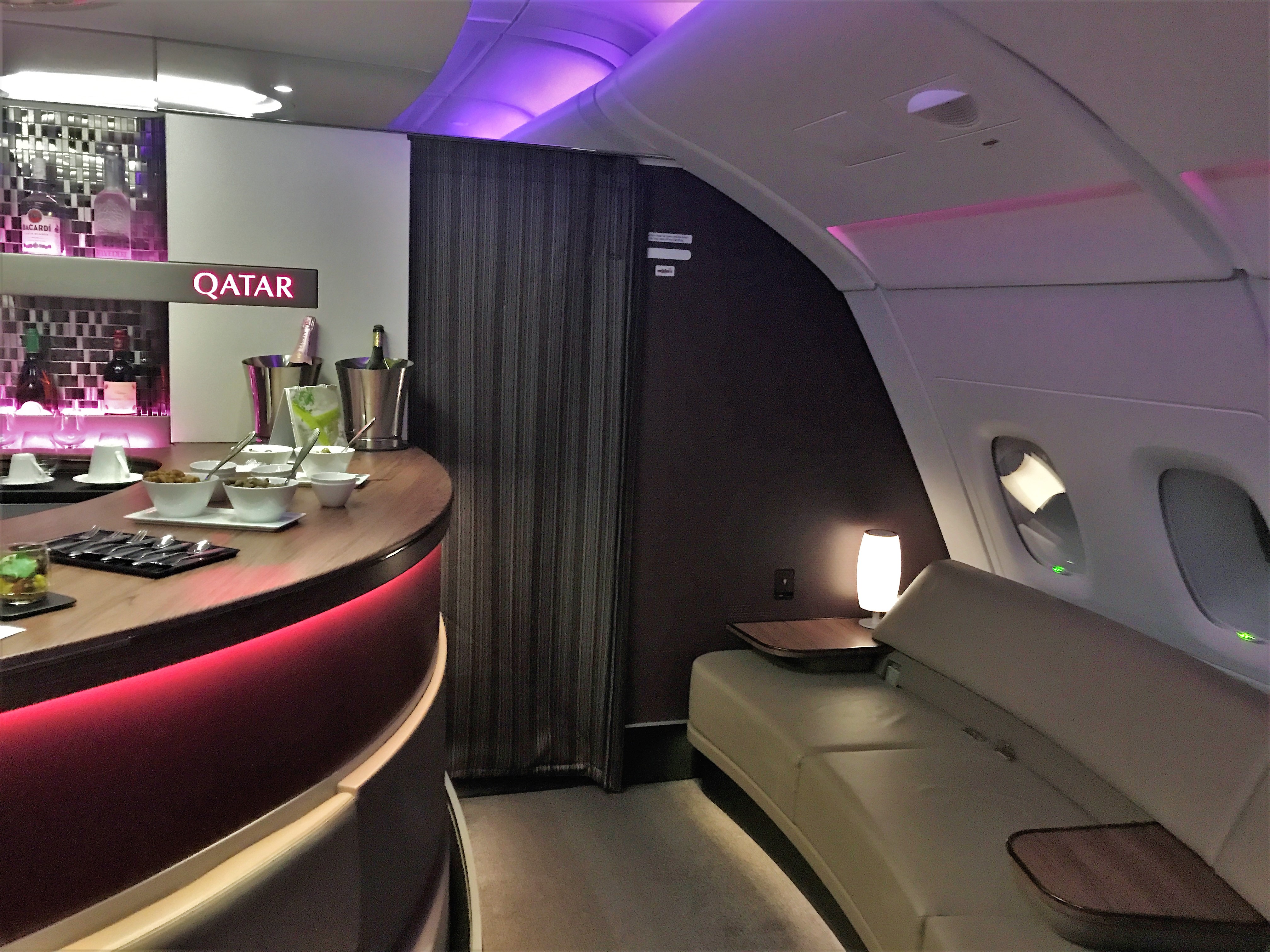 You most likely won't be allowed to bring cabin baggage on board except for a handbag or laptop case on most airlines. All the reading materials have also been removed but inflight entertainment still seems to be generally available despite the touchscreens.
On Emirates even in first class you will be expected to hang your own jackets and will not be escorted to your seat anymore. Also the bed making service has been removed.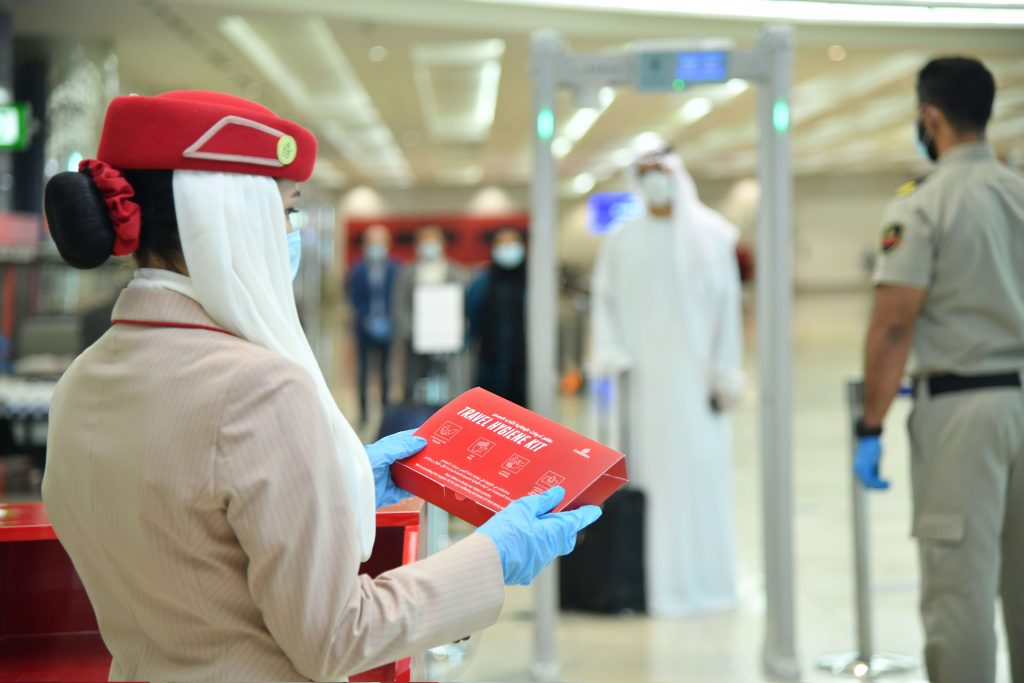 On the plus side, your airline amenity kit may include a few lovely extras though such as a facemask and gloves! Delta just announced that they will be introducing special amenity kits with wipes and a face mask. Emirates kits are very comprehensive and contain several masks, gloves, antibacterial wipes and hand sanitiser.
Food and drink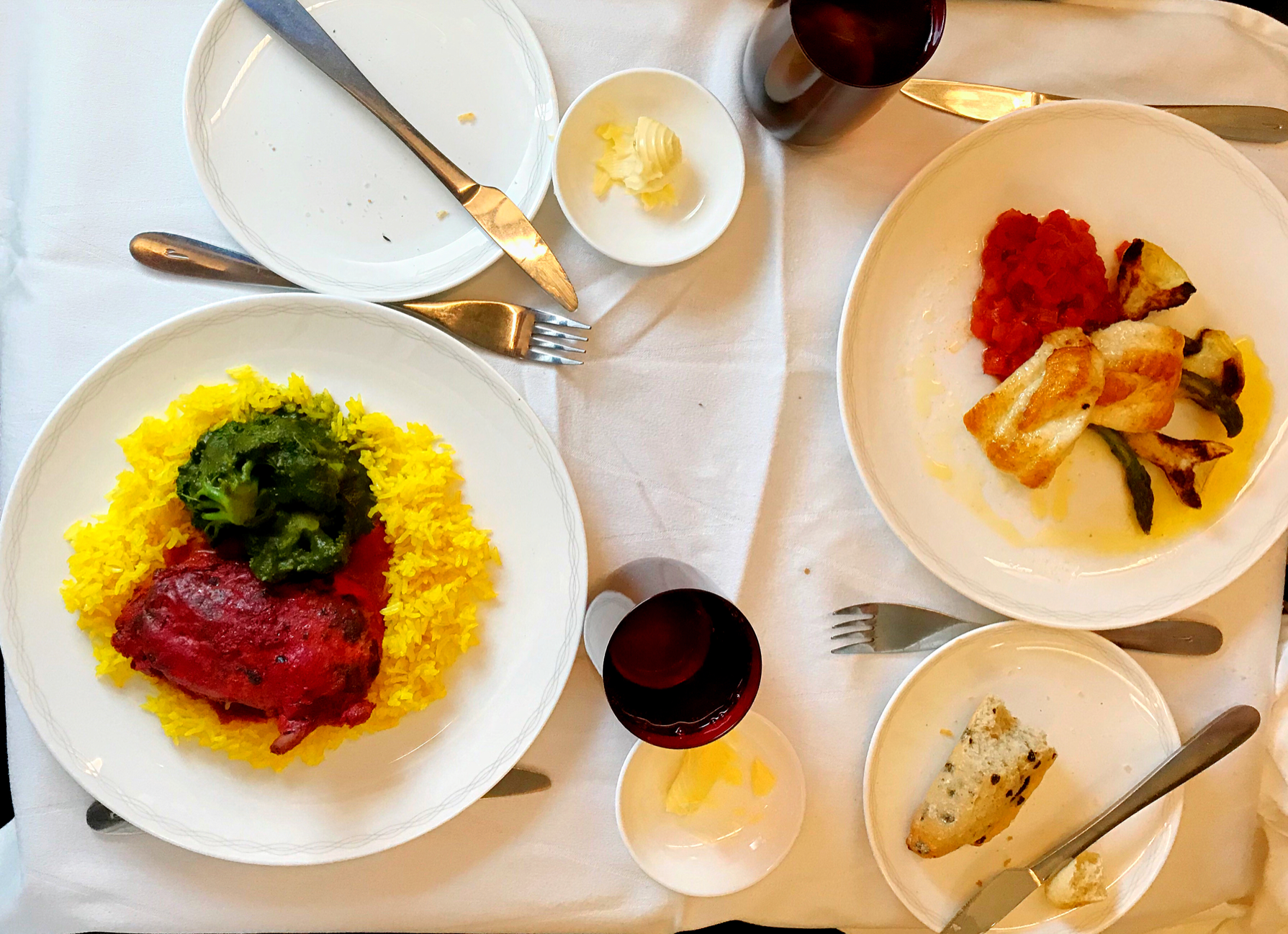 British Airways definitely top the list of the worst offering which they put down to COVID. Passengers in First and Club get a sandwich based cold meal in a plastic bag and no alcohol. BA blame the lack of alcohol on worrying about people not observing safety precautions. This is pretty much nonsense. Simply provide a simple one or two miniature bottles of wine/champagne or beer per person. Then no one is drunk, there is little risk in terms of the service but passengers are getting something that is probably worse than you could buy on a low cost airline. You might expect that at least they would make an effort with the sandwiches – perhaps a nice lobster club or a rare roast beef ciabatta? No, it's pretty much a very basic sandwich.
Qatar until recently were giving an almost completely normal service on board (read our reader review here). Last week they announced some changes including full PPE for the poor cabin crew over the uniforms. Fortunately the actual food has not really changed. The only difference js that it will be served on a tray to stop cabin crew having to do multiple trips and lean over you to set up a table.
Emirates will still be offering dine on demand but the service will now be done on trays like Qatar. On Emirates the starter and main course will be on one tray, with the dessert, cheese and fruit selection on another. Rather than cabin crew plating up meals individually, try will come ready plated to be heated. Things like the bread or crackers for cheese will be wrapped as will cutlery. The number of different wines carried on the flights will be reduced, although I am not totally sure how this helps prevent coronavirus. Perhaps it is to do with the number of trips from the galley for top ups?
Personally I would still pay for first or business class on safety grounds. I will be basing my decisions on seat design rather than onboard service. Given that shops are due to reopen shortly, a picnic and some fizz from Fortnums would do me fine! However, I do think BA need to up their game in the premium cabins. COVID does not prevent you for giving a premium meal, even if it is cold and in a bag. Apparently they are working with DO & CO to design a better meal while still minimising interactions between passengers and crew. How long this will take is another matter.
What do you think about paying to travel in business or first class once you start travelling again? Would you still pay for it given all the cuts to the service? Let us know in the comments below or on social media.
HT: Australia's Executive Traveller for the Emirates information