Today was the second series of Transport Select Committees looking at aviation. Last week Willie Walsh gave evidence as well as a lesson in how to avoid answering the question even better than a minister at the daily government COVID briefing. In this committee, there was one big surprise for me – Jason Holt, the CEO of Swissport. I must admit I didn't know a huge amount about Swissport other than that they are a large ground handling company with some recent industrial disputes. However, Jason came across incredibly well compared to Willie's session last week. He spoke about how his staff were important to him, he said he had even been cleaning aircraft himself from high-risk routes to show solidarity with what he expected others to do.
Swissport have seen a 95% drop in income and 70% of their costs are people. They work in a highly competitive area of aviation where margins are very slim. Which is probably why they have been having some industrial relations issues. Jason said that they had 7,000 people furloughed who were "bereft with anxiety about their livelihood".
Any questions that were put to him, he answered and if it was something that required more thought such as enhanced sick pay for those in front line jobs who have caught COVID, he said he thought it was a good point and would look into it. He was not shy to point out that he thought the government had been "asleep at the wheel" in terms of aviation during the crisis. Of course, Jason ultimately may do nothing but it does show a very different leadership style to some of the more aggressive people in aviation such as Willie Walsh and Michael O'Leary.
BA staff cut proposals and the human cost

I have covered some of the details of what BA are proposing for cabin crew but it may be worth looking at some of the details that have emerged recently:
12,000 staff across all areas may be made redundant
43,000 staff who could be made redundant or have to accept new T&Cs
BA cabin crew will be combined into one fleet with the same T&Cs (I agree with this, it's long overdue)
However, in order to do this, all cabin crew will take a pay cut. Even Mixed Fleet who were on strike not long ago over their "poverty pay".
BA claim that Mixed Fleet can take home an average of £24,000. What most people do not know is that this includes "expenses" while away from home which is an hourly rate. Crew get hotel rooms paid for and transport to and from the hotel, but nothing else. Usually, not even breakfast is included and crew must pay for their own food. In many locations, there is little choice for cheap food nearby.
For Worldwide fleet, this means a pay cut more in the region of 50-55%. Unite claim up to 75% when you take into account allowances.
It was revealed by Unite, the union representing many BA cabin crew that the new proposals will mean that BA staff are the lowest paid cabin crew in the UK. This does not sound very much like a premium airline to me, nor does it seem necessary for a highly profitable company sitting on around £10billion of liquidity to stoop to this level while using the current situation as an excuse.
As well as Unite, BALPA were also in attendance. They echoed what I said last week in that certain airlines are leveraging the situation to get cuts through that are nothing to do with the current situation. BALPA believe that airlines are overegging the outlook for a downturn in aviation to get cuts done. IATA last week gave their official estimate that the aviation industry would return to 2019 levels by 2022, rather than the 5 or 6 years downturn some airlines are touting.
Unite revealed that a survey of BA staff revealed that 93% were suffering from anxiety, 61% depression and 82% lack of sleep due to the current situation. Many felt betrayed after years of service. I am not a huge fan of Unite, but I totally agree when Diana Holland, Assistant General Secretary for Transport, Unite said that in previous times of crisis, the union had worked with airlines to agree temporary measures until they return to profitability. Now the job cuts are being pushed at such a pace that there is not enough time to consult unions and staff appropriately.
Unite also disagreed that the job cuts and wage cuts/T&C were needed as assessed in an independent report. When you look at the figures with BA sitting on around £10billion liquidity in IAG as well as previously being highly profitable, she has a point. No one denies there will need to be some adjustments – you can't pay all the staff for a couple of years if there is not enough work for them. But there is a difference between that and using a deadly virus to push through cuts that are unrelated.
There were also statements that BA are abusing the furlough scheme which was precisely designed to prevent mass redundancies and give companies some breathing room. Despite taking the money, they are still making a huge number of people redundant.
BALPA were asked if they were concerned about safety given that there will be less senior cabin crew onboard and they confirmed they were worried as they operate as a team onboard.
How does aviation recover?
Like the session last week, there were calls for the government to provide a coordinated approach for the aviation industry to recover and to provide support since they will not only be one of the hardest-hit industries but possibly the longest in terms of recovery. As has been discussed there were suggestions for public funding for travel companies to be tied to sustainability as well as schemes such as finding for R&D into solution needed for sustainable aircraft and aircraft scrappage schemes to protect aerospace industry in manufacturing new aircraft. (please not the B747!)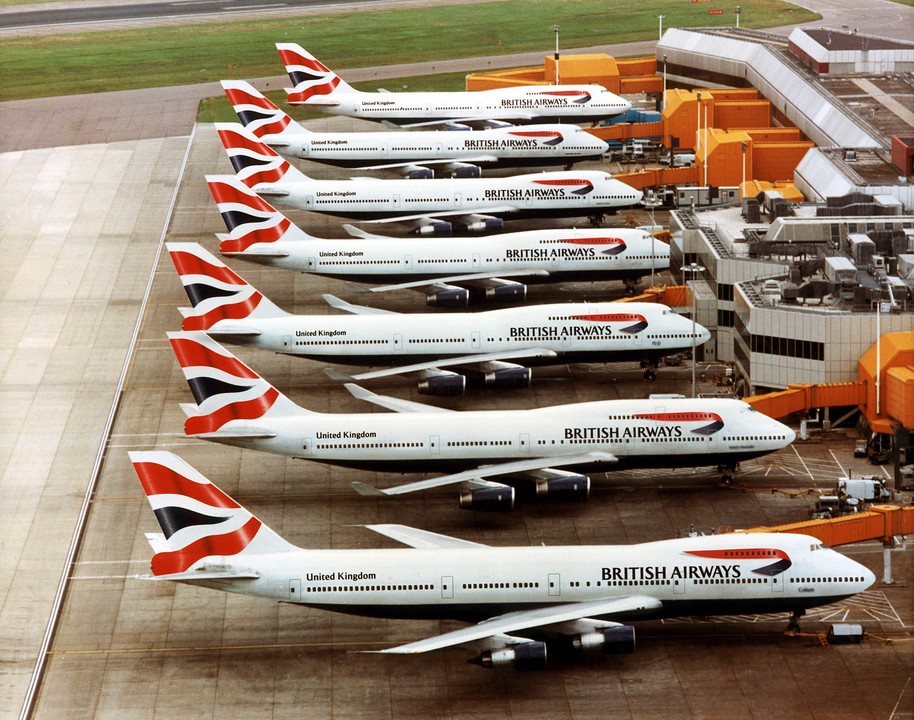 Kelly Tolhurst, the Aviation Minster stated that they had agreed to come up with a coherent plan for aviation within four weeks including what health measures will be needed to fly safely. Jason from Swissport was asking for airlines to be given help in cash flow management such as deferring PAYE and National Insurance payments. Banks were also being particularly unhelpful to travel businesses as they were assessing suitability for a loan on current trading conditions and with the threat of quarantine hanging over-tourism, it was impossible for travel businesses to say they could trade normally.
Refunds and Vouchers
Kelly also said that they were looking at whether customers taking vouchers from holiday companies would be protected under ATOL.
"That is something we are working on at pace with HM Treasury to get a policy outcome on. "We know some other countries have done that [underwritten vouchers in place of cash refunds]."
On the issue of refunds, Kelly said
"Ultimately customers are entitled to a refund and we're working with the CAA to understand where there are issues."
Civil Aviation Authority chief executive Richard Moriarty confirmed they are reviewing airlines' handling of refunds and although it can take two years to take an airline to court for non-payment of refunds they would not hesitate to take action.