Donate Avios to the NHS
If you are sitting on a big pile of Avios and don't know what to do with them, this may be a very worthy suggestion for you. Since it only requires a minimum of 500 Avios, I think it is something that the majority of people could easily do.
Avios Group Ltd, the business which manages the Avios loyalty points programmes, has pledged to offer more than 200 million Avios points to NHS workers as a big thank you for their tireless efforts in the fight against Covid-19.
Avios Group Ltd's offering alone will guarantee at least 3,500 NHS staff will receive 60,000 Avios points each. In order to increase the size of the Avios fund further, and thank even more dedicated NHS workers, members of the British Airways Executive Club will be offered the chance to donate their own Avios. Customers can donate either 500, 2,000, 5,000, 10,000 or 25,000 Avios points or fill in a web form to donate more. This can be done here: ba.com/nhs-thank-you-appeal.
Later this year hard-working staff will be selected by NHS organisations across the UK, with the Avios given as a thank you for their dedication in the fight against Covid-19.
The 60,000 Avios points that each selected NHS worker will receive equates to a pair of return flights and a two-night hotel stay in a range of European destinations, paying just £2 to cover taxes, fees and carrier charges. Alternatively, these Avios can be put towards experiences across the UK including theatre shows and river cruises, or free car rental. As always, Avios can also be used to reduce the cost of any flight through Avios part payment. The NHS workers who receive Avios are free to use them as they wish.
Adam Daniels, Avios' Chief Executive, said: "There's no disputing the fact that our NHS workers have worked tirelessly in the fight against Covid-19, and it is for that reason we wanted to show them just how grateful we are for their dedicated and inspiring efforts.

"We hope that 60,000 Avios points gives these NHS workers the flexibility they need – whether they want to put them towards a flight, a hotel, an experience, a car rental or a whole host of other options

"We are keen to play our part in thanking NHS workers. But on top of this, we've had feedback from Executive Club Members who have been asking for an opportunity to donate their Avios to a worthy cause. We're therefore glad to be able to offer them the option to increase the pot if they feel they're able, meaning we can thank more workers. So if you have any spare Avios, please do consider donating."
Qatar Airways announces big changes on board

Qatar have been one of the few airlines to not introduce strict COVID-19 prevention measure onboard until now. In fact, it was very interesting to read about reader Richard's journey back from Auckland recently where onboard services and Doha lounges were almost as if nothing had changed.
Qatar Airways announced today that it has further enhanced its onboard safety measures for passengers and cabin crew. The airline is implementing several changes, including the introduction of Personal Protective Equipment (PPE) suits for cabin crew while onboard, as well as a modified service that reduces interactions between the passengers and the crew inflight. Cabin crew have already been wearing PPE during flights for a number of weeks, including gloves and face masks.
Cabin crew will wear the PPE suit over their uniforms in addition to safety goggles, gloves and a mask to provide even greater reassurance to customers in addition to enhanced hygienic measures already in place. The airline now requires passengers from Monday, May 25, to wear face coverings inflight and recommends people bring their own for fit and comfort purposes.
The airline has also applied other additional health and safety measures onboard its flights, Business Class meals will be served on a tray instead of a table set up, and a cutlery wrap will be offered to passengers as an alternative to individual cutlery service, in an effort to reduce contact between the crew and the passengers. While in Economy Class, all meals and cutlery are served sealed as usual. Additionally, large bottles of hand sanitiser will be placed in the galleys and made available for both cabin crew and passengers.
All social areas onboard the aircraft have also been closed to observe social distancing measures. Does this mean the end of the onboard bar on the A380? As the A380s are currently grounded by Qatar, it doesn't make much difference. The long term future of the A380s already looks shaky but I am hoping we get to experience this again before they retire. There are of course pseudo bar areas on the A350 and B787 which presumably not have the help yourself snacks as before.
Passengers flying Business Class with the Qsuite will, as usual, have the sliding privacy partitions and fully closing doors. Passengers can also opt to the 'Do Not Disturb (DND)' indicator in their private suite, if they wish to limit their interactions with the cabin crew. I think that whilst business class suites are not fully enclosed, they are actually a fortuitous development just in the nick of time for the current situation. It can only help to provide some risk reduction in flying long haul.
Qatar Airways Group Chief Executive, His Excellency Mr. Akbar Al Baker, said: "At Qatar Airways, we have introduced these additional safety measures onboard our flights to ensure the continued health and wellbeing of our passengers and cabin crew, and to limit the spread of coronavirus. As an airline, we maintain the highest possible hygiene standards to ensure that we can fly people home safely during this time and provide even greater reassurance that safety is our number one priority.

"Seeing as we are still flying the world's largest international network by operating flights to more than 30 destinations around the world, and aiming to grow our network again in the coming months, these onboard safety measures will assist us in achieving our goals."
Star Alliance temporarily close all lounges and the reasons why lounges are really closed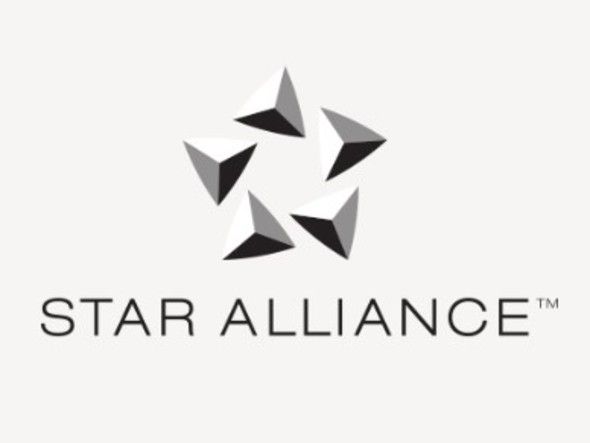 Up until now, there has been a pretty piecemeal approach to airline lounges being open or closed. Some like Qatar had their main lounges open, other like British Airways closed them all. Star Alliance has told Australian based Executive Traveller they will close all their Star Alliance branded lounges except the one based on Sao Paolo. Many Star Alliance airlines have also closed almost all their lounges. The Star Alliance lounges affected are: Amsterdam, Buenos Aires, Los Angeles, Nagoya, Paris, Rio de Janeiro, and Rome.
In an interview with ET, the Star Alliance CEO Jeffrey Goh explained why – unlike many airlines that are saying it is to protect passengers – he admitted that it is not commercially viable to keep them open. With various social distancing requirements in each country, the majority of these limit the number of passengers to such an extent it would simply not be worthwhile opening them as the lounges would be losing money. Since lounges are paid per passenger by the airline or lounge access pass company, they would not be making enough money to run the lounges commercially.