Aeroplanes to keep mandatory face masks after 19th July
It's the day many Brits have been looking forward to: the so called 'freedom day' set to land on July 19th. Recently, British Prime Minister Boris Johnson set out plans for the easing of restrictions, including use of face masks in public spaces.
However, despite the lifting of face mask requirements in public spaces such as shops, pubs, restaurants and other places, it seems that the airlines are planning to keep the mandatory face mask policies in place for the foreseeable future.
Further to this, a number of UK airlines have clearly stated that despite the changing government policy, in which the advice for the use of face masks in crowded places becomes 'optional', they will still be requiring passengers to wear masks moving forward.
In an official statement, Ryanair said they will still implement a mandatory face mask policy on board, even beyond the 19th July.
"In order to protect the health of our customers and crew, the use of face masks will still be mandatory across all Ryanair flights, regardless of the departing/destination country."
The sentiment was echoed by fellow low-cost carrier Easyjet, who said they also have no plans to change their policies in light of the changing government advice.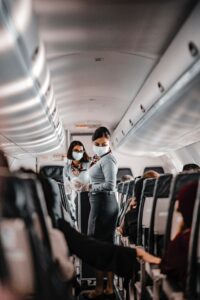 "At present, there are no changes to easyJet's onboard mask policy and we will continue to keep this under review," the airline said in a statement. "We continue to be guided by our inhouse medical adviser and a number of key industry governing bodies that airlines follow including the WHO (World Health Organization), Icao (International Civil Aviation Organisation), Easa (European Union Aviation Safety Agency), the European Centre for Disease Prevention and Control (ECDC) and public health authorities across Europe, and at present their guidance around the wearing of masks onboard remains unchanged."
British Airways also confirmed that they will be keeping their current face mask policy in place; however, they did concede that their policies are 'under constant review'.
Virgin Atlantic have said that they will not be removing the requirement after the 19th, as the need more time to properly assess the new advice and how it impacts customer and staff safety.
"The health and safety of our customers and crew remains Virgin Atlantic's number one priority, which is why we are carefully reviewing our policy in relation to face coverings on board our flights post 19th July," a Virgin Atlantic spokesperson said. "We're committed to supporting our customers and crew and will ensure any changes to our policy are communicated accordingly. Currently all customers and crew are required to wear their masks for the duration of the flight."
TUI and Jet2, who are both leisure carriers (also offering charter flights) have both also confirmed that they will not be making any changes to the current mask policy on board in the immediate future.
One of the main factors for airlines to consider is the face mask (and other applicable) requirements of both the arrival and departure cities. Although the UK may have changed their policy, if the flight is international and the arrival country has a stricter policy, it goes without saying that the stricter policy must be adhered to in order to satisfy all requirements.
Even across the UK there may be issues, as countries such as Scotland and Wales may present a different policy to that of England, causing havoc for those attempting to cross borders without a clear policy in place.
It seems that the majority of airlines across the globe are following similar patterns as countries slowly begin to reopen for tourism, and it is expected that masks will be required on airlines for quite some time yet.
There is yet to be significant or conclusive evidence that aircraft are high-risk areas for the transmission of COVID-19, though the topic has been hotly debated over the past 18 months.
Germany has lifted the UK travel ban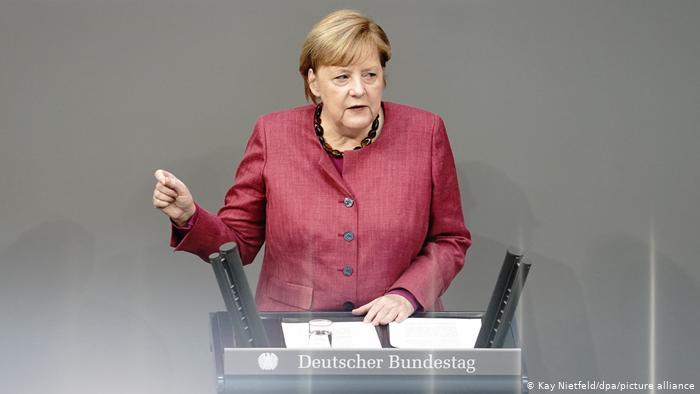 Germany has officially eased the restrictions on UK visitors, as well as four other 'virus variant' areas from yesterday.
The five countries facing easier access to Germany are Portugal, the UK, Russia, India and Nepal, all of which will now be known as 'high-incidence areas'.
The new label means that any fully vaccinated travellers, as well as people with COVID-19 antibodies (those that have already had the virus, and have a certificate saying so) will not be required to undergo a quarantine period upon entering the country.
There are also further changes to those only partially vaccinated: anyone who has only received one out of their two vaccine doses will be required to self-isolate for up to ten days, with the option to get out early with a negative test on the fifth day in quarantine.
Germany introduced a strict travel ban in late May, after the 'Delta' and 'Delta Plus' variants began circulating widely. The new rules come after the German Chancellor, Angela Merkel, visited the UK last week.
The UK still has Germany listed as an 'amber' country, which means anybody returning home from a visit will be required to undergo quarantine for ten days. However, it is expected that the government will soon announce new rules for those vaccinated who wish to travel to 'amber' countries later in the summer season.
Collinson's Priority Pass Reopens Access to No1 Lounges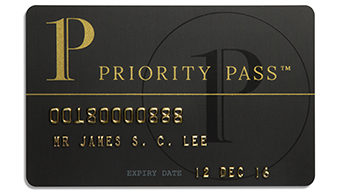 Collinson, the parent company of the Priority Pass, have recently announced that all members will be regaining access to the No1 Lounges across the UK. Lounges will be accessible to walk-in members, and making a booking will not be necessary.
Priority Pass is joining with nine No1 Lounges across the UK, including London Heathrow, London Gatwick and Birmingham airports. The partnership will go live again across the network later in the year, as demand for travel increases (and restrictions decrease – fingers crossed).
No 1 lounges are fairly average in terms of food and service. They also used to be frequently crowded prior to Covid. The fact that you don't need a booking will be interesting to see in practice as travel returns.
Andy Besant, Managing Director, Travel Experiences for Collinson, said the move is another step towards the 'new normal'.
"The return of the No1 Lounges to the Priority Pass network is another key milestone in our expansion plans for this year. This development offers Members more lounges in the UK, where we are seeing travel bookings increase, but it also ensures that we will have full control over the premium experience offered to our Members. As the world's largest global lounge network, we understand the importance of offering safe and exclusive experiences to our Members, and we look forward to welcoming them to the No1 Lounges when they reopen later in the year."
Priority Pass also recently announced that the network is going to be growing by 20% across this year, including an addition of over 150 new luxury airport lounges available to members across the globe. There will also be 100 new premium dining and relaxation experiences added. Already, the company has added 40 new airport lounges, including Lufthansa Business lounges in New York JFK and Newark International in New Jersey.