The WTTC has found UK tourism suffered a £148bn loss in 2020
It's not surprising, after the year we have had, but the numbers are still staggering. According to the most recent Economic Impact Report (EIR) from the World Travel & Tourism Council, the UK has lost over £148 billion from the economy, following the unprecedented effects of the COVID-19 pandemic on the tourism and aviation sector.
In fancy financial terms, the contribution of tourism to the GDP (or economy) dropped by a massive 62% last year. Tourism GDP (money brought in by tourism) was around £238 billion (roughly 10 per cent) in 2019, before the pandemic struck.
Now that number is down to just £90 billion (around four per cent) only twelve short months later, in 2020.
The pandemic brought with it severe travel restrictions, uncertainty and lockdowns, all of which devastated the travel industry. International travel, despite a few small stops and starts, became almost non-existent and has since resulted in job losses of over 300,000 across the country.
The report also showed that domestic visitor spending declined by 63 per cent due to nationwide lockdowns and uncertainty.
Although the numbers seem dire, there are some positives. The 300,000 job losses in the tourism industry in only a tenth of the three million projected by the WTTF during the height of the crisis in 2020.
The WTTC has also acknowledged that the government fiscal and liquidity incentives, as well as furlough and job protection schemes, have significantly contributed to that lower than expected rate.
It is believed that the government assistance is currently protecting over 11 million jobs, which means that if that ends the country could be faced with a significant jump in job losses and a social impact not seen since World War 2.
The government measures are set to last until October, which means that the job retention schemes are going to cost around £80 billion. Currently the cost of the program sits at around £46 billion.
Sadly, though not unexpectedly, it was mainly the small and medium-sized tourism businesses that copped the brunt of the losses. Many companies closed, were forced to let go of significant staff numbers or switched to online-only operations.
Gloria Guevara, WTTC president, said the government assistance has stopped the total collapse of the tourism sector.
"The loss of more than 300,000 tourism jobs across the UK has had a devastating socio-economic impact, leaving huge numbers of people fearing for their future.

But the situation could have been far worse if it were not for the government's prompt action, which introduced job retention schemes to save millions of jobs under threat and helped to halt the total collapse of the tourism sector."
In comparison, despite still-locked borders (which have just tentatively reopened to New Zealand), Australia's government support scheme ended in March, leaving thousands in the still devastated tourism industry with no job, no options and no support. The sector is losing roughly $3 billion a month.
Etihad debut new safety video, filmed on location at Louvre Abu Dhabi
Etihad Airways have unveiled their new safety video, which was filmed on location at Louvre Abu Dhabi. The video is designed to get the usual safety messages across, while simultaneously giving passengers across the world an idea of all the amazing sights and attractions the country has to offer.
The new video is going to be rolled out progressively across the network, starting with the airlines Boeing 787 Dreamliners from this month.
The video has also been adapted to include some new safety information relating to COVID-19.
Terry Daly, who is the executive director guest experience brand and marketing at Etihad, said:
"Our safety video needed a refresh including the safety messaging requirements due to Covid-19.

This new video goes beyond its main purpose of educating guests about essential safety information, it also reflects our brand and personality, while leveraging the very best of our beautiful home, Abu Dhabi."
The video features an entire cast of Etihad cabin crew and employees, demonstrating the safety features of the aircraft and acting as passengers. The music used is part of Etihad's new 'signature sound collection', which is a collection of sounds used across the airline and facilities for a variety of touch points.
The sonic branding is inspired by Abu Dhabi and is an eclectic mix of Emirati and international instrumentation and arrangements, played by musicians from the UAE and around the world.
The video is set at the stunning Louvre Abu Dhabi, a futuristic art and culture gallery, created by award winning designer Jean Nouvel. The building is an icon and popular tourist destination in Abu Dhabi.
Blacklane will be bringing chauffeur hailing to 21 cities, including London, Paris and Dublin.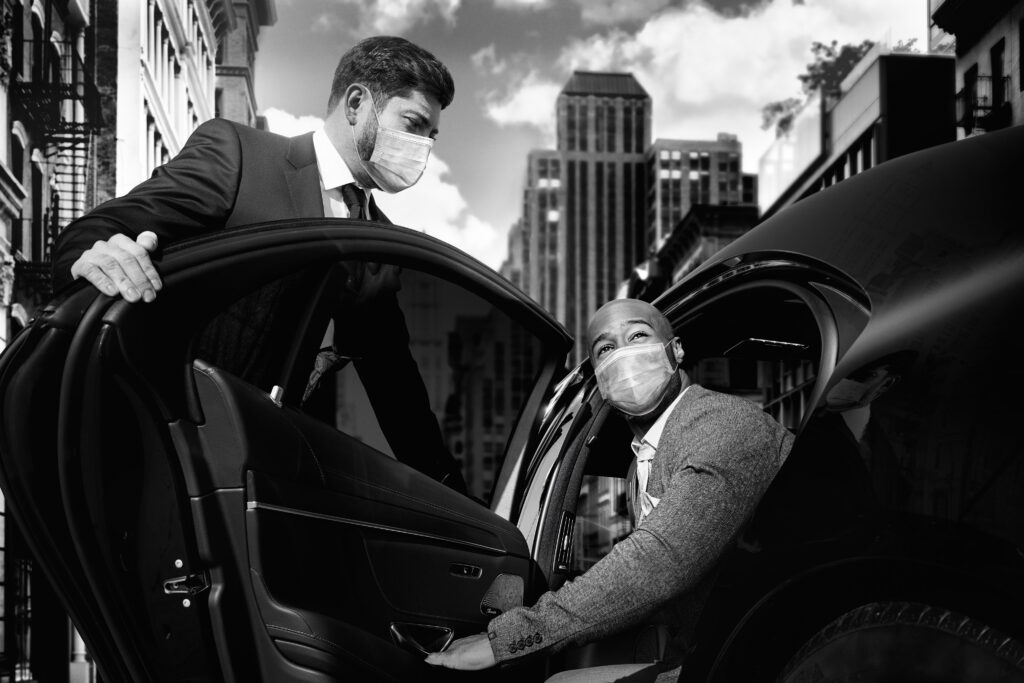 Blacklane, a company that provides private car services, has recently announced it will begin to roll out its chauffer hailing service in 21 cities across the globe, starting in New York City from March.
The global chauffer service already offer scheduled rides in 50 countries, and have expanded their service to allow passengers to book on-demand rides as cities begin to open up and people are looking for an alternative to public transport.
The service offers guests a high level of service, consistent fares, guaranteed health and safety standards and premium vehicles, all with the ease of hailing a ride rather than having to pre-book.
Blacklane's CEO and co-founder Dr. Jens Wohltorf said that the pandemic has changed the way people get around.
"People need trusted local transportation now more than ever as cities reopen. Many companies have built ride-hailing platforms with little quality control and confusing costs. But Blacklane has built a global chauffeur-hailing service with clear, consistent rates and the highest quality standards."
Blacklane prides itself on partnering with only the best local chauffer companies, and provides travellers with all-inclusive fares based solely on distance, and not time travelled (like most other transport options). Regardless of what time the car is booked, or how bad traffic is, guests will not be required to pay any extra.
Both private and business guests are able to book rides on Blacklane's iOS or android app, and there is also a 24/7 guest help line for any issues. The app can be used to hail cars, as well as book trips up to months in advance.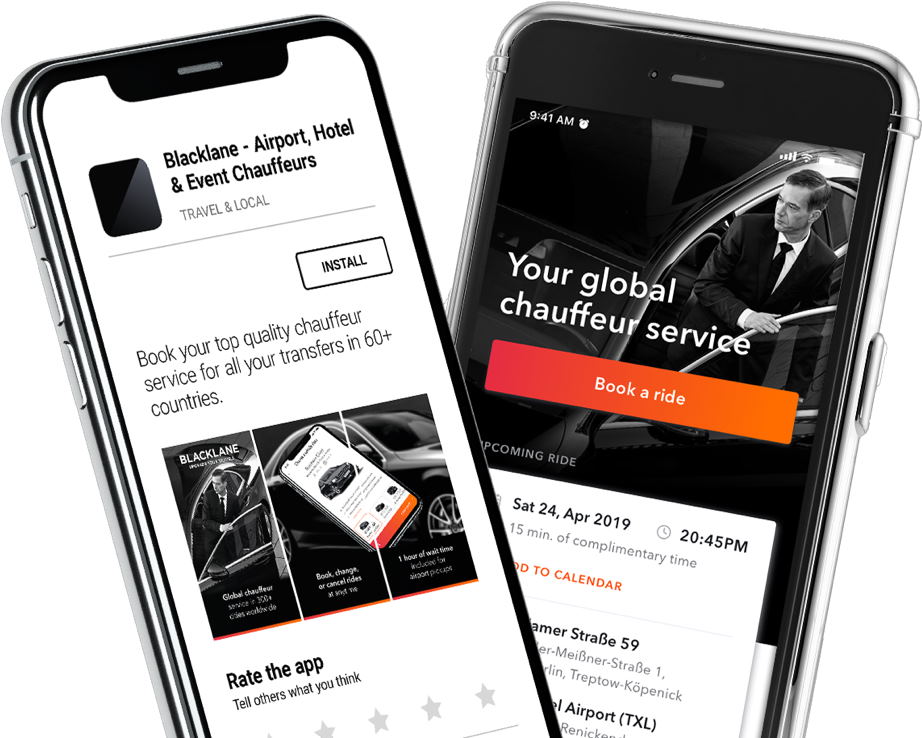 Each vehicle is cleaned and sanitized by the chauffer before and after every journey. Guests are greeted with a slight bow (instead of a non-COVID safe handshake) and provided with hand sanitizer and masks.
London and Dubai were the next cities after New York to embrace the new services, followed by Berlin and Paris. All 21 cities were launched by the end of March.
The full city list includes:
Austria: Vienna
France: Paris
Germany: Berlin, Düsseldorf, Frankfurt, and Munich
Ireland: Dublin
Italy: Milan
Portugal: Lisbon
Singapore
Switzerland: Zurich
UAE: Dubai
U.K.: London, with electric vehicles using the company's recent Havn investment. The fleet operates the all-electric Jaguar I-PACE and Teslas.
USA: Boston, Chicago, Las Vegas, Los Angeles, Miami, New York, San Francisco, and Washington D.C.
And, if you're worried that your fancy ride is bad for the environment – don't be. The company was the first ground transportation to implement a carbon-neutral program in 2017, which offsets emissions from all rides and business operations across the globe.