US unlikely to open early November?
Well, as far as the US reopening, there's good news and bad news. Firstly the good news – it's still likely to be November. The bad news – it's unlikely to be early November as promised, according to @joshglancy, the special correspondent for The Times. Apparently, the reopening of the US has hit multiple "kinks" that need ironing out before they reopen. Well, that's understandable when the borders have been shut to the world and American's have not been travelling in and out of the country…. oh, wait…
The US announced the reopening to dispel tensions with Europe without actually having a plan in place and are now struggling to achieve early November. I had been slightly suspicious as time went on that we were only around a month away and nothing official had been announced for an opening date. I can't believe it is really that hard. They are already checking people's documents and covid tests coming in and out. How can it take more than a month to simply tell Border control which vaccine certificates they need to approve and have a form for people to fill in with their details for contact tracing? Every other country has managed it, even just on paper if necessary!
Hopefully, they will want to get it done by Thanksgiving, which will be very important to Americans wishing to reunite with family abroad.
BA transfer Avios broken
If you have a household account you may have noticed that you received an email saying that the household account facilities will not be available for a whopping 6 weeks while upgrade the system (it's believed to be integrating all IAG loyalty into one common platform).
Another feature that is currently broken and has been for several days is the transfer Avios facility. If you are a Gold member of the Executive Club, you can give them to another member for free. You can send a maximum of 27,000 Avios per year from your account to anyone on your 'Friends & Family' list. Other members have to pay to transfer Avios so it's usually not worth it.
If you want to transfer Avios to someone, often you have planned to do so in order to buy something and it's fairly time-critical. Sadly at the moment there is no news on when it may be fixed. BA say they are aware of it and working to fix it as a "priority". The official word is that there is no workaround so if you had banked on transferring Avios to secure your dream flight it's tough.
They say that there is no workaround but given that you can still buy Avios, surely they could find a way to allow people to transfer the Avios by buying them and then refund the fee? Sounds more like their is a workaround but they don't want to do it!
New Hyatt Centric Cambridge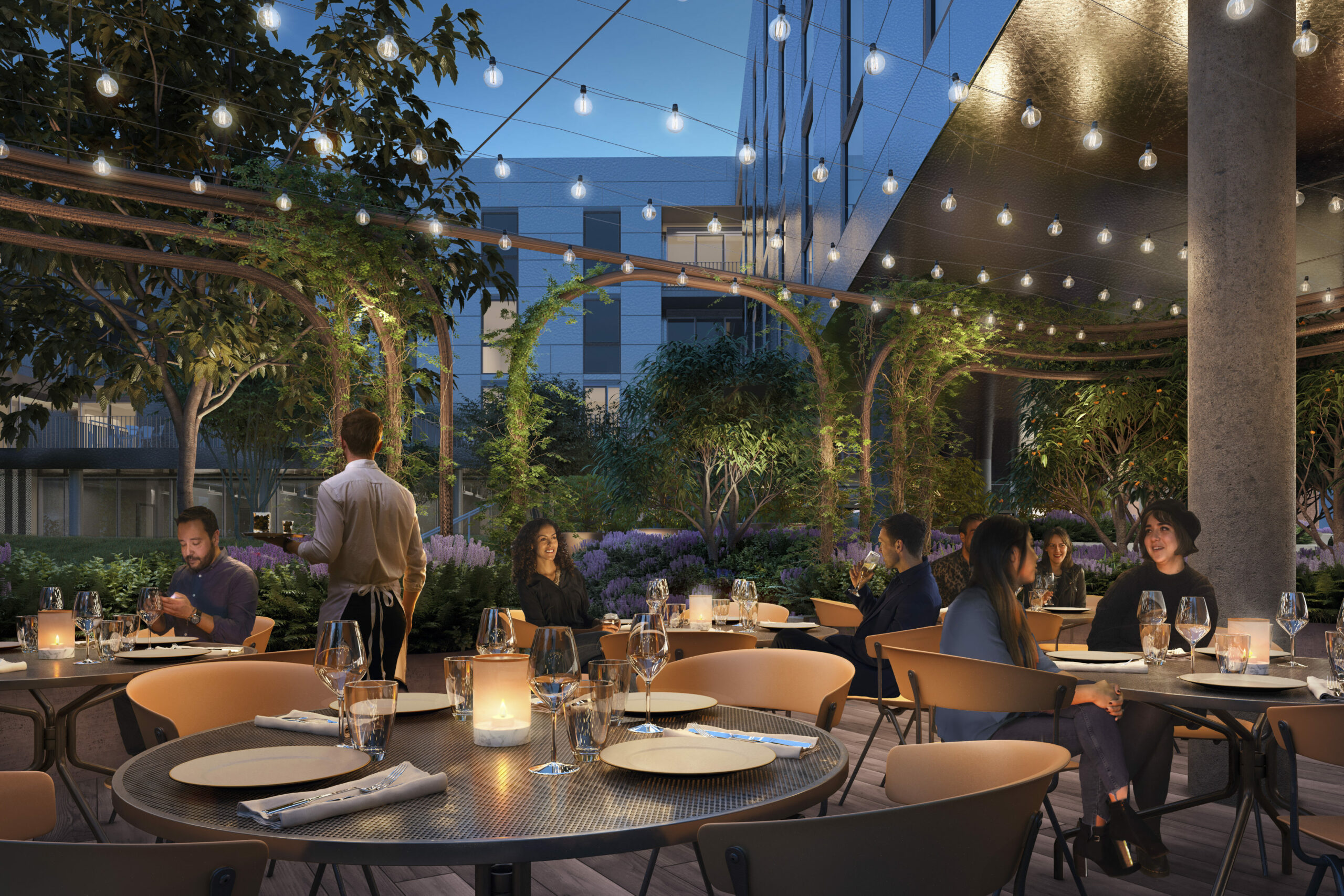 Cambridge seems to be the upcoming place for hotel openings currently. I really enjoyed my stay there when I reviewed the new The Fellows House part of Curio by Hilton.
Hyatt announced this week that the first UK Hyatt Centric had opened in Campbridge. Located in the heart of the new sustainable neighbourhood of Eddington – developed by the University of Cambridge – Hyatt Centric Cambridge opened alongside the new apart-hotel Turing Locke.
The hotel has a strong focus on the environment. Sustainable modes of transport are readily available to guests and locals, including 200 cycle parking spaces, plus 20 electrical vehicle charging spaces in the car park. 80% of the hotel's roof space occupies solar panels to assist with the energy used by the hotel and any leftover is fed back to the Grid. Hyatt Centric Cambridge partnered with climate positive business Dodds & Shute to source furniture and lighting from responsible suppliers and the large landscaped eco-courtyard has a rich variety of plant species, and an improved habitat for animals and insects.
All 150 guestrooms boast views across the private landscaped, courtyard garden or across the Eddington neighbourhood and all come with huge, super comfortable Super King beds.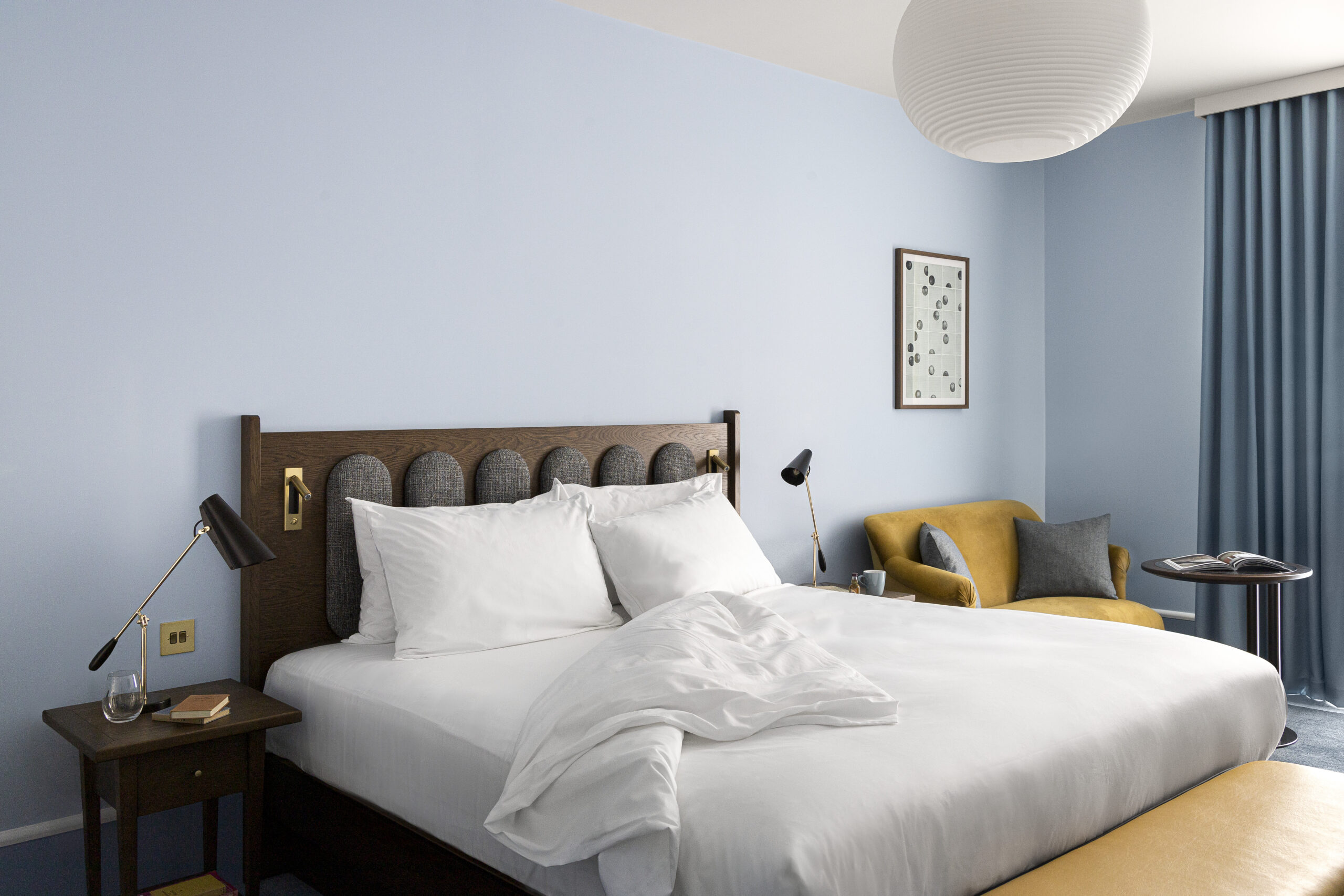 The rooms comprise:
27 Courtyard View King Rooms
30 Deluxe Courtyard View Rooms
93 Eddington District Facing Standard Rooms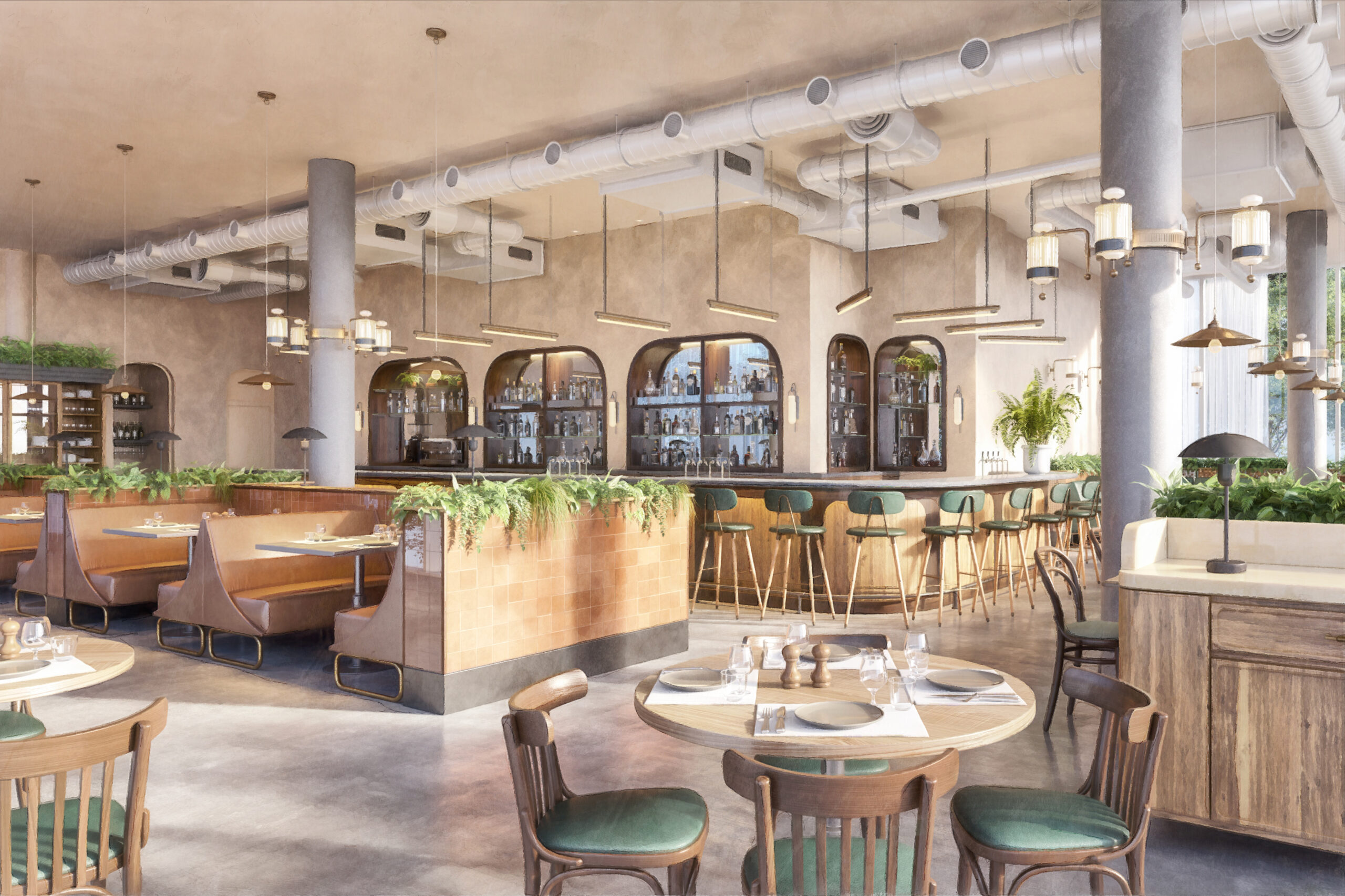 There are 4 dining options that offer a mix of international cuisine, using local produce from established Cambridge brands. The eco-conscious outlets are also a part of the Cambridge Sustainable Food – Local food waste scheme:
KOTA's coffee shop, with artisan baked goods, third-wave coffee from Saint Espresso roasted on site, as well as revitalizing juices and smoothies.
KOTA restaurant focuses on the Finnish concept of charcoal cooking and community dining; catering for guests and locals throughout the day with fresh, bright brunches leading into light daytime dining, and a chargrilled evening menu complemented by botanical cocktails.
Dutch offers classic cocktails with a twist, serving lip-smacking flavor combinations inspired by exotic drinks. Guests can indulge in delicious light bites and sharing platters including cured meats, British cheeses, and antipasti.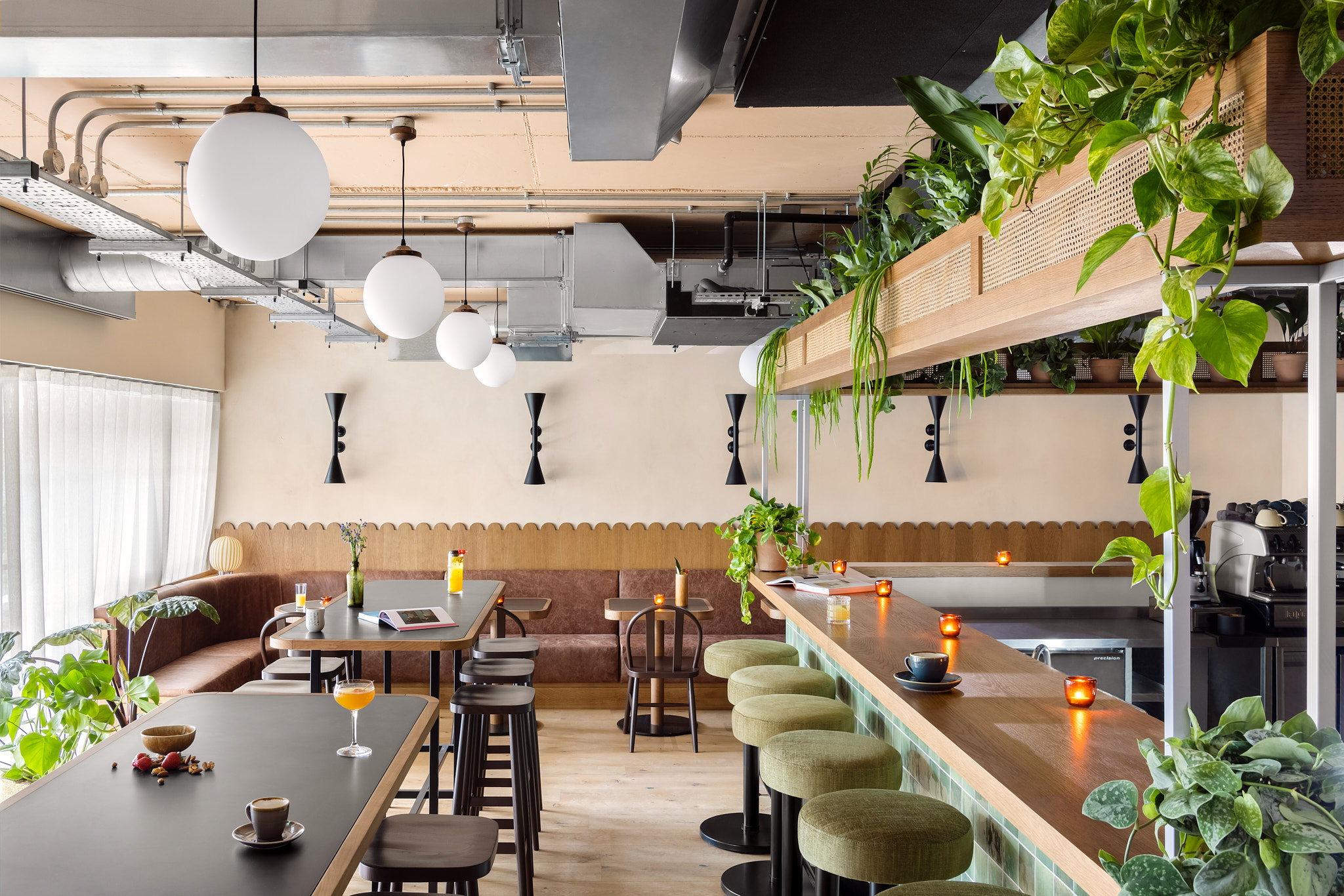 The seasonal roof terrace is the perfect spot for a sundowner and provides great views to match. You can try one of their imaginative, botanical cocktails which mix aromatics, fresh infusions, and shrubs. The menu also includes a selection of craft beers all from local breweries, as well as nibbles and small bites.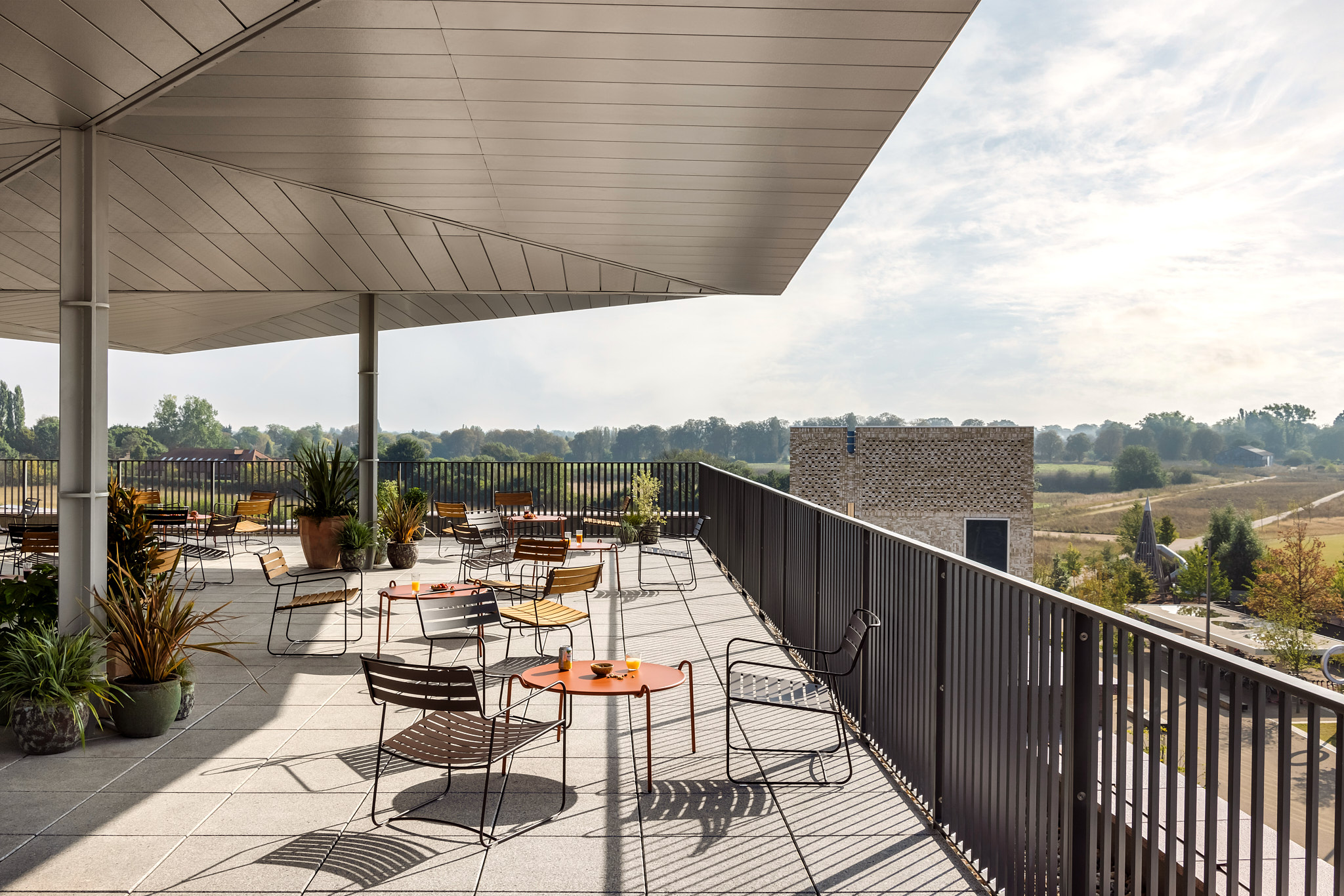 Hyatt Centric Cambridge rates start from just £120 per night or 8,000 points or 4,000 points plus £110.
You can find more details or book here.