Virgin Atlantic has announced its plan to restart passenger flying, with services from London Heathrow to Orlando, Hong Kong, Shanghai, New York JFK and Los Angeles set to resume from 20th and 21st July 2020. This is despite previously threatening to delay the start of flights until at least August due to the new quarantine for UK arrivals from the 8 June.
Virgin Atlantic will resume some routes on 20th July, while steadily increasing passenger flying throughout the second half of 2020, with a further, gradual recovery through 2021 in line with customer demand.
Juha Jarvinen, Chief Commercial Officer, Virgin Atlantic commented: "As the Covid-19 crisis stabilises and demand slowly returns, we are looking forward to welcoming our customers back onboard and flying them safely to their favourite destinations. To ensure the health and safety of our customers and our people, we're introducing new measures at every point in the journey to offer peace of mind when taking to the skies with us."

"Our planned first flights will be to Orlando and Hong Kong on the 20th July, however, we are monitoring external conditions extremely closely, in particular the travel restrictions many countries have in place including the 14 day quarantine policy for travellers entering the UK. We know that as the Covid-19 crisis subsides, air travel will be a vital enabler of the UK's economic recovery. Therefore, we are calling for a multi-layered approach of carefully targeted public health and screening measures, which will allow for a successful and safe restart of international air travel for passengers and businesses. We are planning to announce more destination restart dates in the next two weeks for the month of August."
Virgin Atlantic return to flying from Heathrow Terminal 2
Flights will be loaded into their systems over the next two weeks subject to change. They will depart from T2 which of course means no Virgin Clubhouse lounge. A lot will depend on how quickly aviation recovers as to when they will move back to T3 (which is their intention)
| | |
| --- | --- |
| Restart date | Route |
| 20th July 2020 | London Heathrow – Orlando |
| 20th July 2020 | London Heathrow – Hong Kong |
| 21st July 2020 | London Heathrow – Shanghai |
| 21st July 2020 | London Heathrow – New York JFK |
| 21st July 2020 | London Heathrow – Los Angeles |
New safety measures and service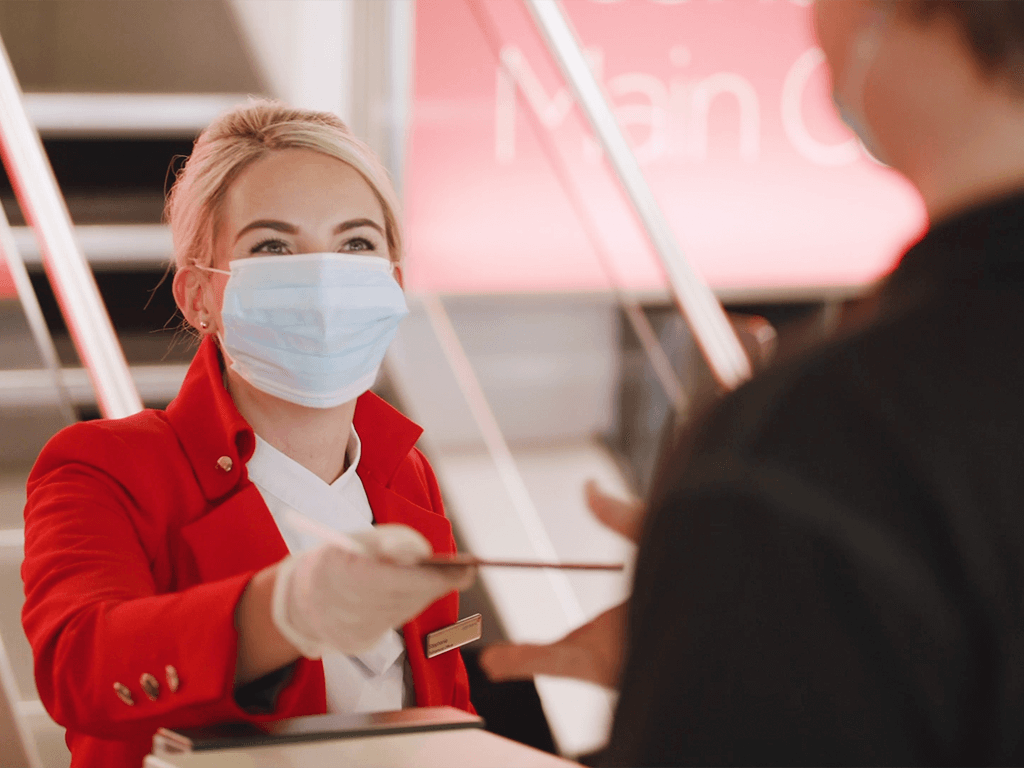 Virgin Atlantic is implementing additional safety measures in the airport and onboard.
These include enhanced and thorough cleaning practices at check-in, boarding gates, and onboard including the use of electrostatic spraying of high-grade disinfectant onboard in all cabins and lavatories, ensuring no surface is left untouched.
Staff will ask you to scan your own boarding pass and hold up your passport for inspection to minimise contact. There will only be priority boarding for those who need additional time or assistance. Boarding will be done by row number from the back.
Safe distancing will also be adhered to wherever possible, particularly at check-in and boarding and where not possible, masks will be required. Virgin will provide a personal Health Pack for the wellbeing and comfort of all customers, which will contain medical-grade face masks as a requirement to be worn onboard, surface wipes and hand gel. It is not mandatory for children under 6 to wear a mask, they can, of course, wear one if they choose to. If you're unable to wear a mask on medical grounds, you must advise the Special Assistance team in advance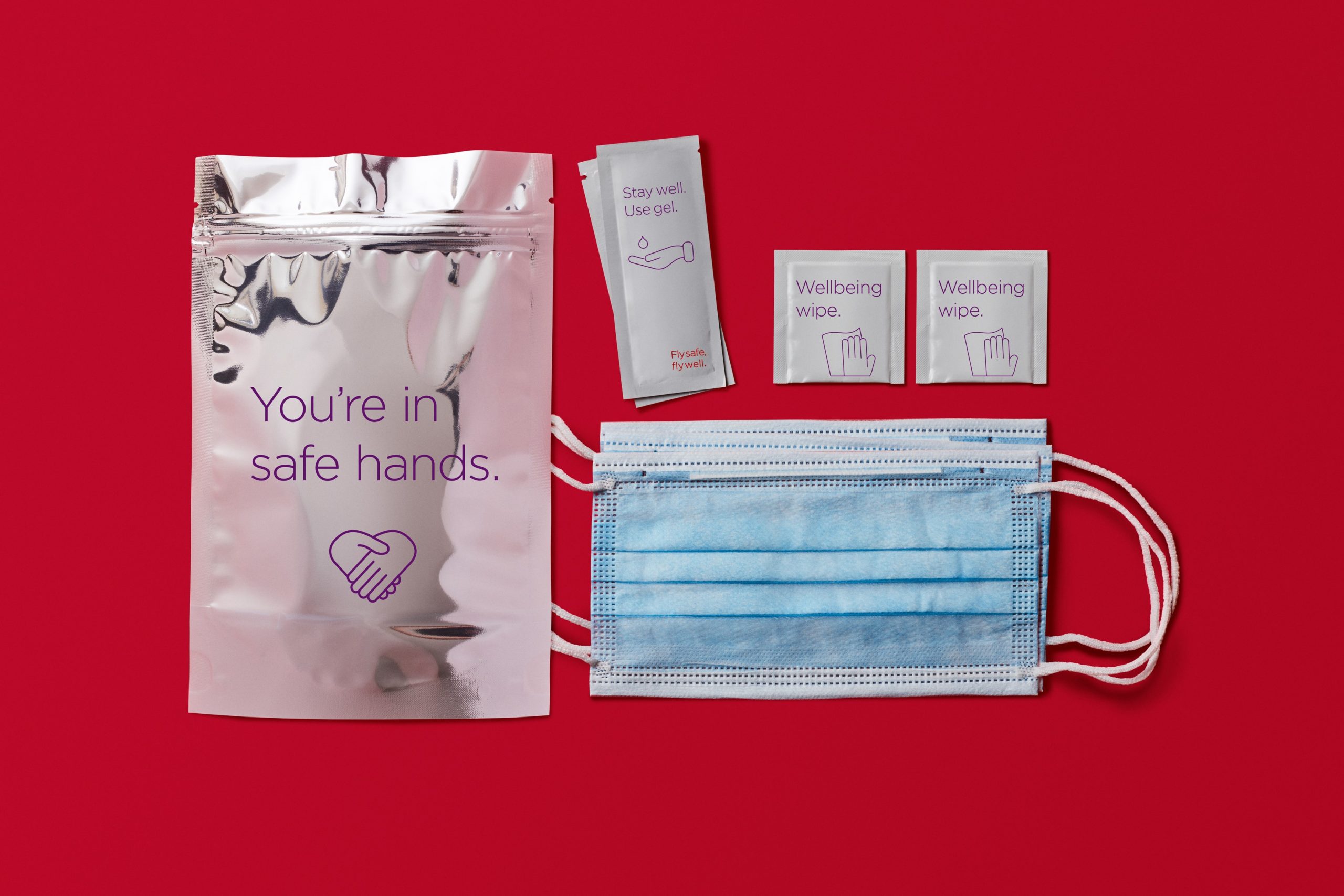 Virgin, although modifying their onboard service are still planning to offer a simplified hot food service onboard to minimise contact, enclosed from preparation in a COVID-safe, monitored environment directly to customers' seats. The excellent news is that I asked what Upper Class would get and in contrast to BA they will get something better than economy, more akin to a normal service but probably on one tray like Qatar. They are still finalising details and I will report back if I hear more.
Here is what they said "in Upper we're taking the same steps with regards to health and safety when it comes to food prep whilst still delivering the Upper Class service customers are used to. "
The bad news, is that like BA, there will be no alcohol served initially.
Duty free and inflight magazines have been removed but you can still preorder duty-free here.
Corneel Koster, Chief Customer Officer, Virgin Atlantic commented: "Our teams have been working tirelessly to ensure that the health and safety of our airport and onboard experience offers peace of mind to our customers when travelling with us. Our medical experts are working closely with all relevant U.K. and international health and aviation authorities to ensure we adhere to, and on many occasions exceed the guidance they are offering, whilst continuously reviewing and updating the measures we have in place to keep our customers and teams safe."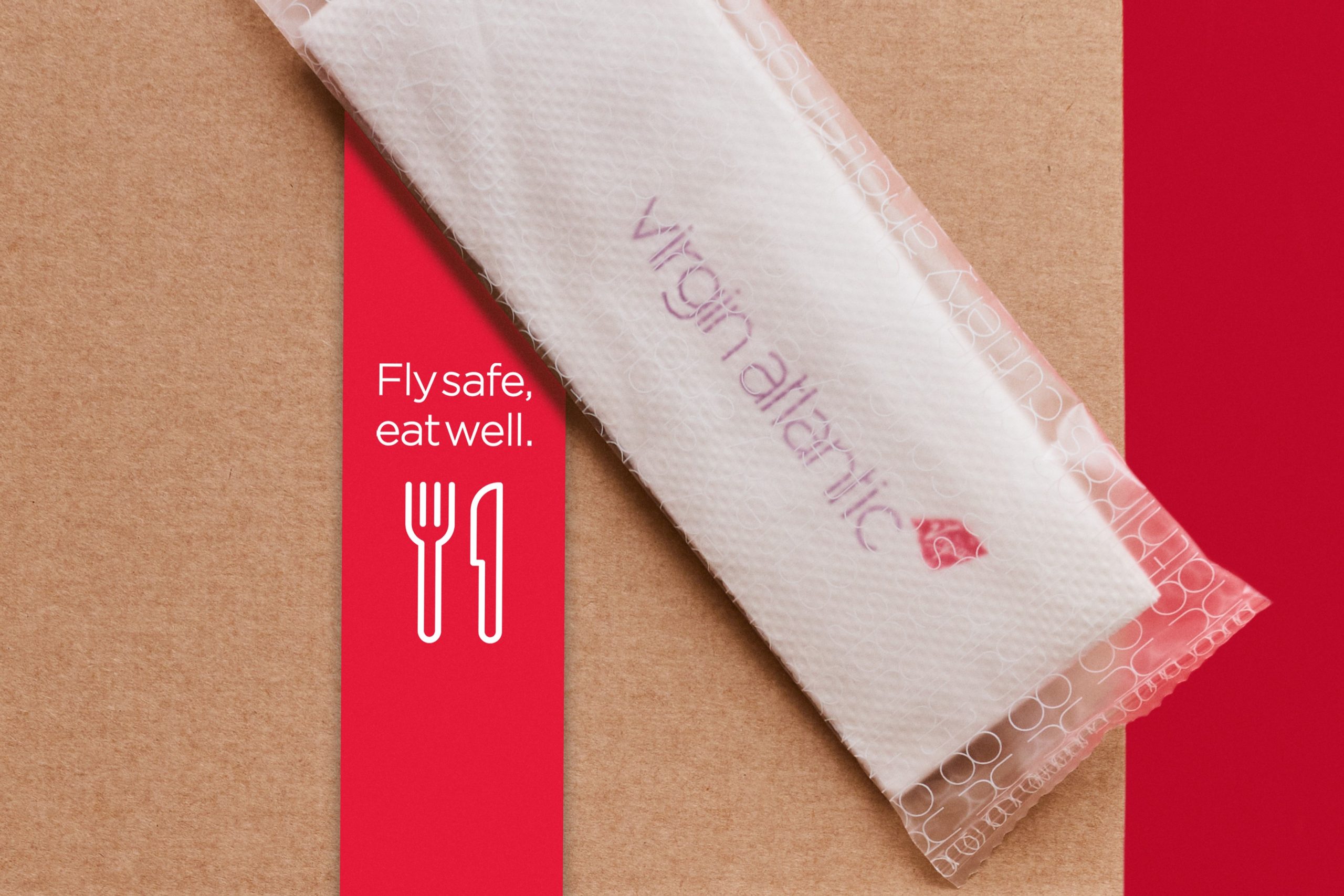 "We are carrying out health questionnaires before check in and are calling upon airport and health authorities to put temperature checks in place as part of a multi layered, end-to-end health screen. We have introduced a personal Health Pack for the comfort of all customers, containing medical grade face masks, surface wipes and hand gel, and are implementing a series of measures to limit customer-to-customer and customer-to-crew contact throughout the journey. While we will continuously review our measures, wearing a mask for the duration of the flight will initially be required. Our meticulous cleaning program ensures our planes are disinfected and amongst the cleanest in the skies, while we work with our airport partners to ensure sanitisation of customer touchpoints on the ground. Our customers are in safe hands and we are really looking forward to welcoming them back onboard from the 20th July."
Transporting Essential Cargo
In addition to the restart of passenger flying, Virgin Atlantic continues to operate cargo-only flights. Throughout June, the airline plans to operate more than 600 cargo-only services, serving destinations including Tel Aviv, Chicago, Brussels, Johannesburg, Lagos and Miami.
Virgin is also working with the Department for Health and the NHS, with 17 cargo charters per week from Shanghai and Beijing throughout June and July, bringing in the vital medical supplies that the teams in the UK urgently need to care for patients. To date, the airline has carried over 44 million items of PPE from China to the UK.
So now we have three of the major airlines revealing their onboard service and safety precautions. Qatar, BA and Virgin have all detailed their service for customers as they start to fly again. I feel more reassured by the cleaning that BA's release yesterday if I am honest. And it is good to see they are providing a hot meal of some sort. If you had to fly and they all cost the same, which airline would you fly and why? Let us know in the comments below or on social media.