Masks mandatory at Heathrow and other safety measures
Heathrow has made quite a few changes which I thought were worth covering as it looks like we may be able to fly again at some point this summer. All flights now depart from Terminals only 2 and 5. Click here for more information on which airlines fly from what terminal. Rail services are currently only running to Terminals 2 & 3 and Terminal 5 stations.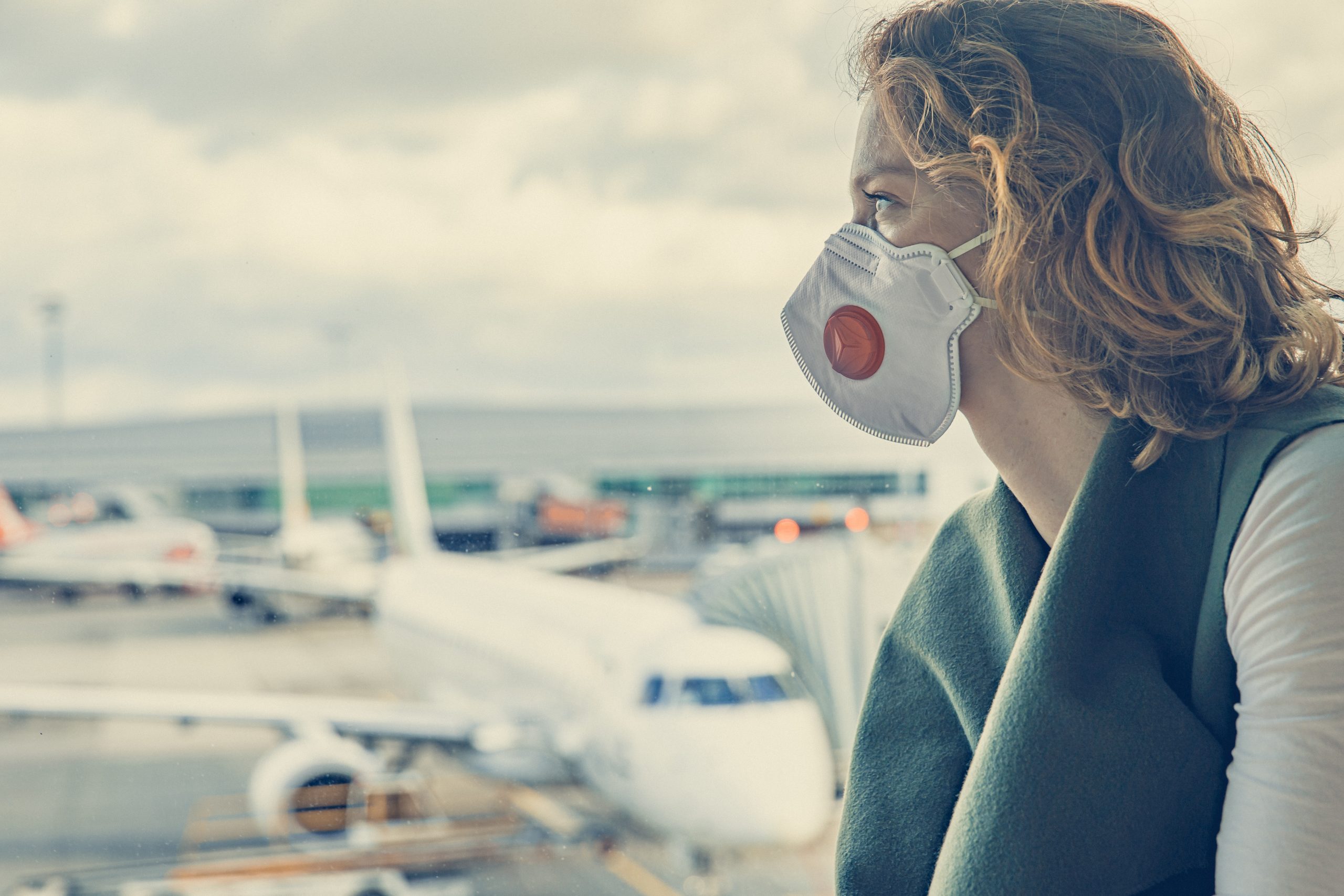 All passengers aged 6 and older are required to wear face coverings at all times within the terminal buildings. Heathrow is now trialling temperature screening in Terminal 2 Arrivals and a small number of Terminal 5 departures.
The airport have implemented signage across all terminals to remind passengers to distance themselves at least 2 metres from others, and to wash their hands. Staff are also helping to manage queues across the terminals and provide more space where possible. They will also be wearing face coverings at all times. Face masks will be handed out at check-in for departing passengers, and immigration for arriving passengers if you do not have your own to hand.
You can only drop off/collect people who live in the same household as you and only enter the terminal if absolutely necessary, wearing a face covering.
They have also
· enhanced monitoring of flights from affected locations and early liaison with flight crews
· A dedicated PHE team of doctors and colleagues at Heathrow
· The provision of over 600 hand sanitiser dispenser locations across the airport
· An increase to cleaning procedures
· The creation of a dedicated, isolated, terminal pier area to be used by PHE medical professionals while liaising with suspected cases
· Airport Fire Service have been provided with additional Personal Protection Equipment and training in case they are required to act as first responders to suspected cases.
You can see an update on how Heathrow has been impacted in this video and how they are making things safer.
Money off Melia hotels
BA Executive Club have teamed up with Melia to offer 4000 points free if you join Melia Rewards. The good thing about Melia Rewards is that you don't need to have enough points to pay for a whole hotel stay. You can start using points from just 2000 points to get a discount on a hotel stay. Melia has a range of varied hotels including some luxury properties such ME London and Gran Melia Palacio de Los Duques.
If you wanted to carry on collecting Melia Rewards they are an Amex Membership Rewards partner. You can also collect 3 Avios per €1 spent on stays and transfer Melia points into Avios.
You can also convert MeliáRewards points into Avios when you have a minimum balance of 100 MeliáRewards points which will give you 30 Avios.
The offer appears in BA's The Club magazine and has no terms and conditions that I can see. But you don't really have anything to lose by giving it a try. The only stipulation is that you must create a new Melia account.
You can find The Club offers here.
American Airlines airport lounges to reopen & update
Things are beginning to look a bit more normal in terms of future flying in the US. AA has announced that they are to reopen Admirals Club lounges in a number of cities. Hopefully once we are allowed to travel again in the UK, airlines here will start to do the same.
American Airlines will begin reopening Admirals Club lounges in phases, beginning June 22, after making improvements to adapt the clubs and product offerings for the well-being of customers and everyone who works in the clubs.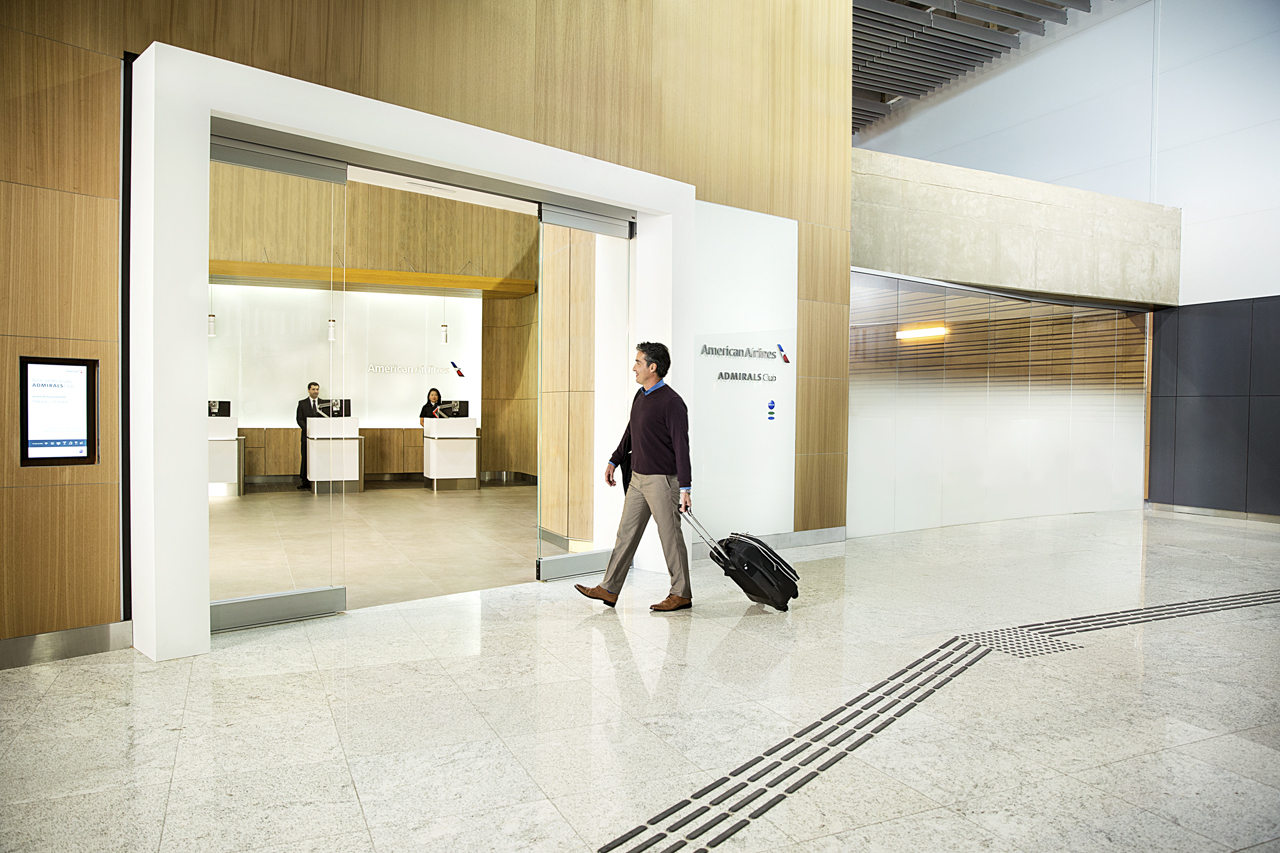 The following locations will open June 22 with pre-packaged snack offerings and a full-service bar for customers to enjoy complimentary and premium drinks. Hours vary by location and capacity and offerings could be limited due to Centers for Disease Control and Prevention (CDC) guidelines or local orders or restrictions.
Charlotte (CLT) — Concourse C
Chicago (ORD) — Concourse H/K
Dallas (DFW) — Terminal A and Terminal C
Los Angeles (LAX) — Terminal 4
New York (JFK) — Terminal B (only prepackaged food and water will be available, per local restrictions)
New York (LGA) — Concourse D (only prepackaged food and water will be available, per local restrictions)
Miami (MIA) — Gate D30
Philadelphia (PHL) — Terminal B/C
Phoenix (PHX) — Gate A7
Washington, D.C. (DCA) — Terminal B
Additionally, the following Admirals Club lounges will reopen as service centers and will be available to offer travel assistance. Hours vary by location.
Atlanta (ATL) — North Terminal, Concourse T
Austin (AUS) — Gate 22
Nashville (BNA) — Concourse C
Boston (BOS) — Terminal B
Dallas (DFW)—Terminal D
Houston (IAH)—Terminal A
Pittsburgh (PIT) — Main Lobby
Raleigh-Durham (RDU) — Terminal 2
Orlando (MCO) — Gate 55
San Francisco (SFO) — Terminal 1
Orange County (SNA) — Gate 8
St. Louis (STL) — Concourse C
Tampa (TPA) — Gate 85
Health and well-being improvements at Admirals Club lounges include:
Plexiglass shields at reception and service desks.
Foot-operated door openers to enable touchless operation of restroom doors (where feasible).
Hand sanitizer stations for customers.
Signage and floor decals to remind customers to practice social distancing.
American will continue to adhere to CDC guidelines, use enhanced cleaning measures and provide limited food and beverage offerings to help ensure the well-being of customers and team members.
Updated AA Europe schedules
American have delayed restarting a number of flights to Europe until August:
| Origin | Destination | Schedule change |
| --- | --- | --- |
| CLT | LHR | Service resumes Aug. 5 |
| CLT | Munich (MUC) | Service resumes Aug. 5 |
| DFW | Dublin (DUB) | Service resumes July 7, 3x/week |
| JFK | Paris (CDG) | Service resumes Aug. 5 |
| JFK | LHR | Service remains 1x/day through Aug. 5 |
| JFK | Madrid (MAD) | Service resumes Aug. 5 |
| LAX | LHR | Service resumes Aug. 5 |
| MIA | MAD | Service resumes Aug. 5 |
| ORD | Athens (ATH) | Service resumes Aug. 5 |
| ORD | BCN | Service resumes Aug. 5 |
| ORD | DUB | Service resumes Aug. 5 |
| PHL | LHR | Service resumes Aug. 5 |
| PHL | MAD | Service resumes Aug. 5 |
| PHL | Zurich (ZRH) | Service resumes Aug. 5, 3x/week |
| PHX | LHR | Service resumes Oct. 25 |
| RDU | LHR | Service resumes Aug. 5 |