Virgin Atlantic increase US flights from 8 November
Virgin Atlantic has confirmed services to Orlando and Las Vegas will resume operations on the 8 November, the same day that the US borders reopen. Connections between New York and the north of England are also receiving a boost, with flights between Manchester Airport and New York also resuming.
Services to Orlando will depart daily from both London Heathrow and Manchester. The route is currently the most booked across Virgin Atlantic's destinations across the world. To meet with the increased demand, the airline will deploy the newest, largest plane in its fleet, the Airbus A350-100 from the 8th -14th November on its Heathrow to Orlando route. This is the aircraft with a leisure configuatration and the Booth instead of the Loft bar lounge area which I wrote about here.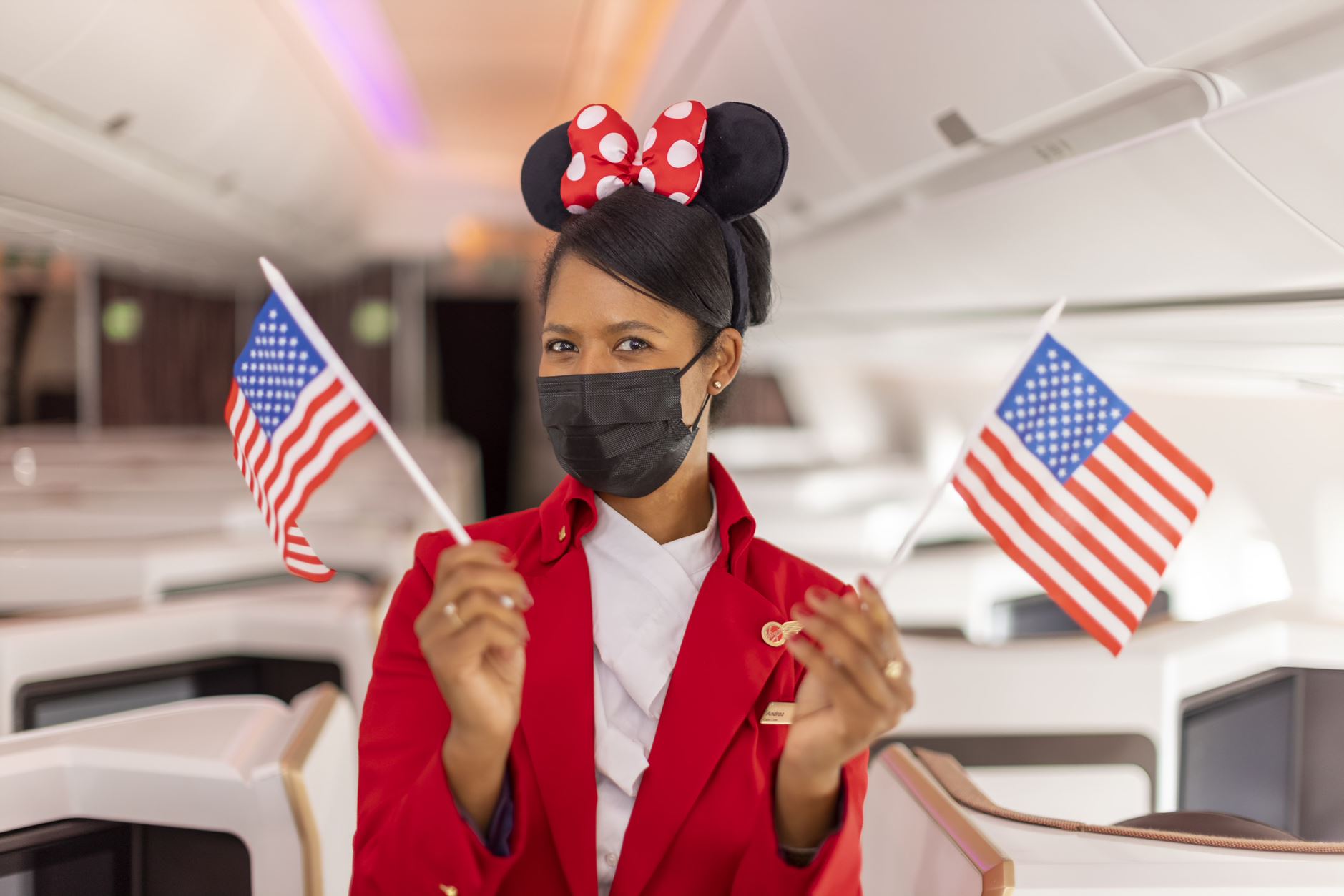 Las Vegas flights will operate daily from London Heathrow on the airline's Boeing 787-900, with daily services from Manchester to New York resuming on an Airbus A330.
Juha Jarvinen, Chief Commercial Officer at Virgin Atlantic, commented;

"Our customers are ready to begin their US adventures, whether it's to enjoy the magic of Orlando or to party the night away in Las Vegas, therefore it's only right that we offer them the opportunity to fly as soon as we can. I'm delighted that our Orlando and Las Vegas services will begin on 8 November, the same day transatlantic travel reopens. We can't wait to transport customers to our favourite destinations in the US safely once more."
Virgin Atlantic offers unlimited free date and flight changes for new bookings. The rebooking horizon has been extended for all customers until 30 April 2023, giving a broader window of time to reschedule plans if needed.
American Express cardholders new football perk

American Express is giving its Cardmembers access to hospitality tickets at the Brighton and Hove Albion American Express Community Stadium. This is the first time that tickets in the American Express Lounge at the stadium have ever been available to purchase.
Starting from just £175 +VAT and rising to £295 +VAT per match, depending on the match category, tickets include access to the American Express Lounge, premium seating to watch the match, complimentary drinks (Available until the start of the second half), a three-course hot and cold bowl food menu, a parking space if prebooked subject to space and a matchday programme.
Tickets can be purchased through the American Express Experiences website.
American Express is celebrating a decade-long partnership with Brighton and Hove Albion this year and is offering access to the Amex Lounge as part of its sponsorship.
American Express Cardmembers can purchase one pair of tickets per match, depending on availability. Tickets for the match versus Newcastle United on Saturday 6 November, 2021, and remaining 2021