New EDITION hotel Reykjavik
Reykjavik is firmly on my list along with Iceland for a visit, but there are not a huge number of luxury options in Iceland and more importantly, luxury hotels you can use your points on to offset the high prices!
That will change now with the opening in preview on 9 November of the Reykjavik EDITION by Marriott. The hotel will have 253 rooms, some of which have outdoor terraces, an outstanding line-up of bars, and a signature restaurant and nightclub, which is more what people stay in EDITION hotels for than anything else.
The Reykjavik EDITION's building has been angled to make the most of the views in its harborside setting with a double-entrance lobby accessible either from the pedestrian Harpa plaza, or the Harbor. As yet there are no photos, just a few renderings.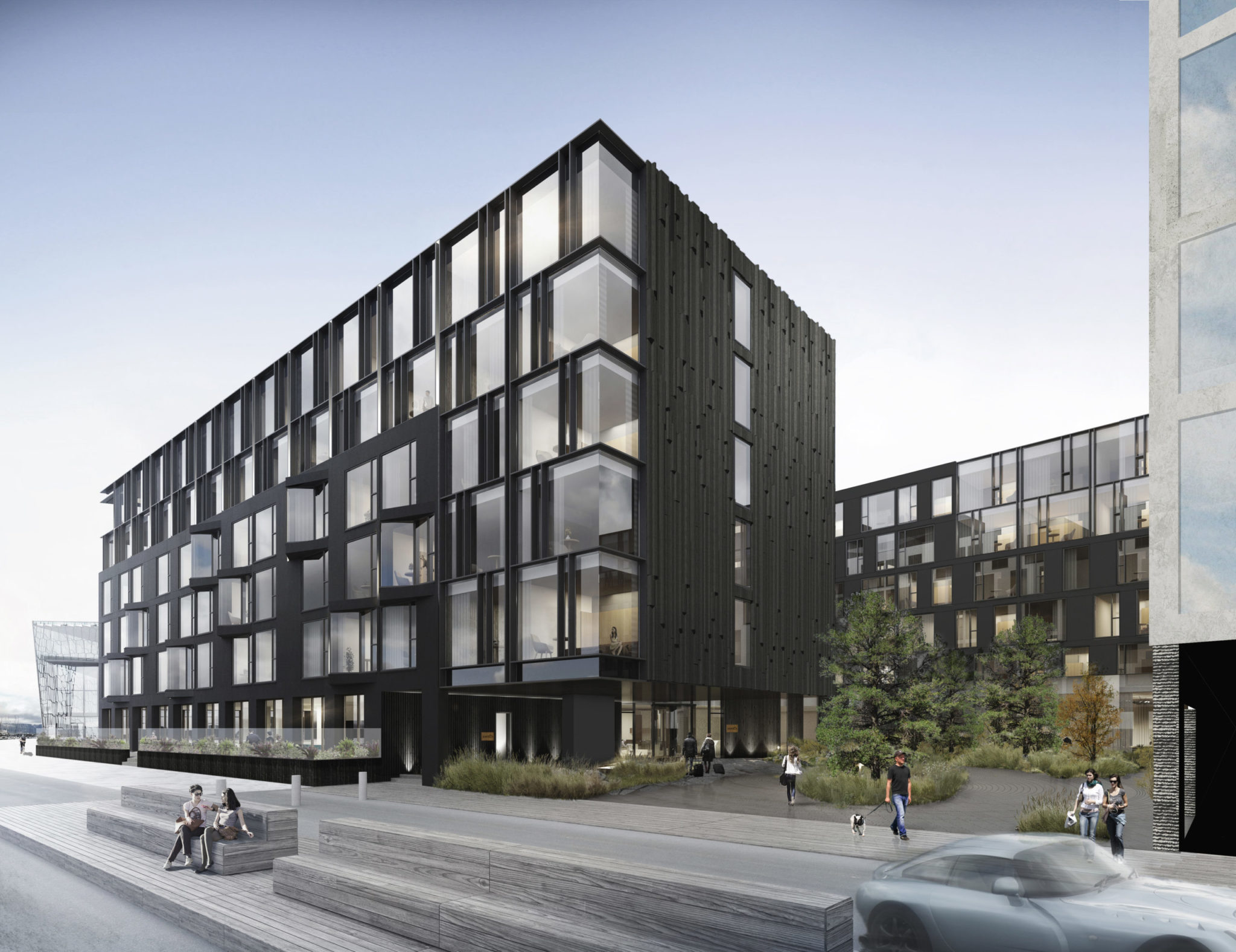 As with all EDITION hotels, there's a lively Lobby bar, the heart of the hotel. The drinks menu focuses on global wines by the glass and classic cocktails with an Icelandic twist. The lobby lounge features a central open-flame fireplace which is the hearth of the space, surrounded by seating. There's also a three-dimensional representation of the Northern lights.
The ground floor is also home to Tides, the signature restaurant with private dining room, and café with homemade baked goods. Tides, which has an outdoor terrace and its own waterfront entrance, is headed by Gunnar Karl Gíslason – the chef behind Dill, Reykjavik's much-celebrated New Nordic Michelin-starred restaurant. Breakfast will be served here. For lunch and dinner, Gíslason serves modern Icelandic cuisine with dishes such as a vertical salad topped with fried oyster mushrooms aged soy sauce and roasted almonds, whole Arctic char stuffed with lemon, dill and garlic butter, and butter and lamb shoulder braised and slowed grilled, pickled onions mint and apples, and for dessert, Tides carrot cake, buttermilk ice-cream, carrot and sea buckthorn jam, with roasted caraway oil.
There is also a weekend brunch menu and three nights a week, The Counter, overlooking the theatrical open kitchen, will serve an eight-course tasting menu with wine pairings for up to 10 people.
Tölt – named after the unique fifth gait Icelandic horses are best known for – is a cozy bar, designed as a hidden sanctuary with seating surrounding a central fireplace. The bar takes its inspiration from The London EDITION's award-winning Punch Room.
The Roof is located on the hotel's 7th floor and offers panoramic mountain, North Atlantic Ocean, and old town vistas. Guests can enjoy the endless bright summer evenings as well as the magical northern lights in the colder months. Floor-to-ceiling glass doors open onto a large wrap-around seasonal outdoor terrace, scattered with comfortable seating and a large fire pit. There's a small menu of comfort foods like grilled flatbreads, toasted sandwiches, and fresh salads.
The lower ground floor is home to Sunset, opening later this year, the hotel's club which will play host to some of the world's top DJs and performers.
The Spa also sounds amazing with three treatment rooms, a hammam, steam room, sauna, and plunge pool which offers hydrotherapy. There is also a central lounge with a spa bar, which by day serves a fresh healthy menu of post-workout Viking shakes, champagnes and, moss vodka infusions alongside snacks like volcano bread with black lava salt. This is best enjoyed in the Geothermal water splash pool together. A spa with a bar is pretty much unheard of but it sounds good to me!
The hotel will be open in Preview from 9 November 2021. An exclusive Preview Rate is available for 25% off Flexible Rates, available for a limited time only. Room rates start from 53,438 ISK per room, per night. You can check rates here.
You can check rates here. Our partners Debonair offer special free perks on EDITION bookings:
Hotel credit value at $100 USD
Complimentary or continental breakfast daily, for 2
Early check in/late check out, based on availability
Priority complimentary room upgrade, based on availability
Hilton give away 1 million points & improves upgrades & key technology

Hilton are celebrating the launch of their new 'Don't Book a Room, Book a Memory' campaign, by offering the chance to win 1 million Hilton Honors bonus points. To enter you need to post your favourite travel memory at a Hilton hotel on Twitter or Instagram by 4th November 2021 using #HiltonMemoriesGiveaway' for your chance to win.
Hilton has also announced some changes to their technology with digital ket sharing and an improvement in complimentary upgrades for Hilton Honors Elite Members.
Sharing Digital Keys with Travel Companions

The primary guest can share their active Digital Key with up to four additional people or devices from the Hilton Honors app. For the secondary guest to gain access to the Digital Key, they must receive an invitation from the primary guest, be logged into the Hilton Honors app, and pass a security check that happens instantly in the background.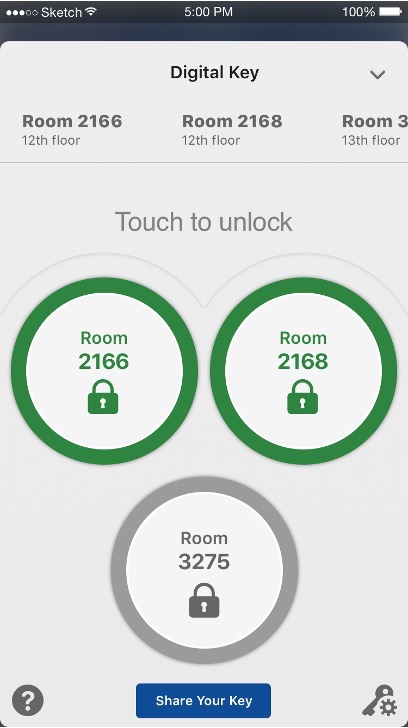 Guests who accept a share will have access to the room throughout the duration of the stay and, for security purposes, cannot further share the Digital Key.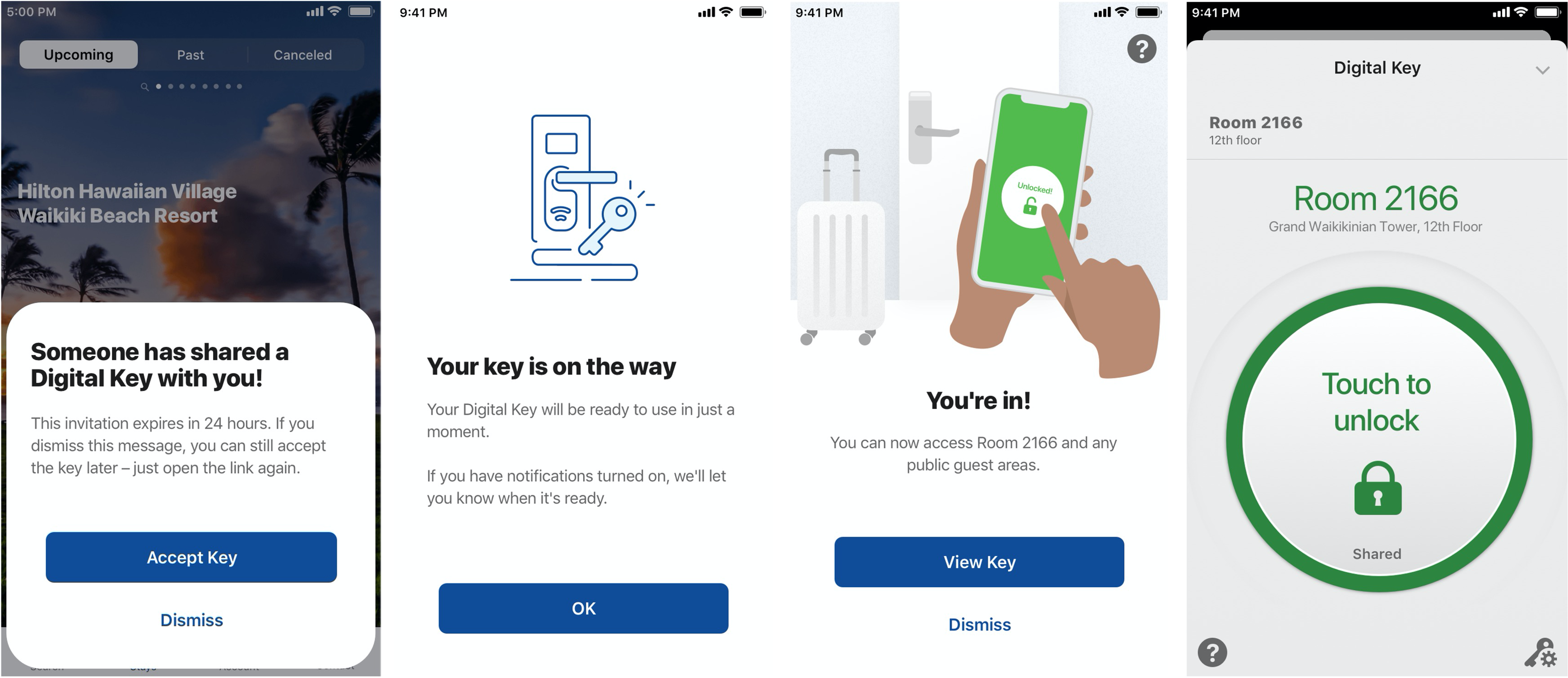 Enhancing the Complimentary Room Upgrade Benefit for Elite Members
When possible, Hilton will notify Gold and Diamond members of their complimentary upgrade 72 hours prior to arrival. This will enable the member to choose their upgraded room directly via the Hilton Honors app.
Eligible members will receive an email and a Hilton Honors app push notification alerting them of their complimentary upgraded room. Once received, if the hotel offers Digital Check-In, the member can easily choose the location of their upgraded room through the app 36 hours prior to arrival.
All stays under seven nights are eligible for this confirmation, and it will be available in the coming months at all Hilton brands globally where space-available upgrades are currently offered, including Waldorf Astoria Hotels & Resorts, LXR Hotels & Resorts, Conrad Hotels & Resorts, Canopy by Hilton, Hilton Hotels & Resorts, Curio Collection by Hilton, DoubleTree by Hilton, Signia by Hilton and Tapestry Collection by Hilton.