Next week Virgin start their first commercial flights with their new A350 with brand new Upper Class Suites. We will be reviewing the long haul experience in the new seats shortly but you can read more about the product in this article on the meantime.
To go with their new aircraft and Upper Class seats, Virgin are introducing new amenity kits and pyjamas. I am pleased to see new amenity kits as I found the old ones a little bit underwhelming. The new kits are called 'Goodie bags' and the collection are focused on sustainability and wellness.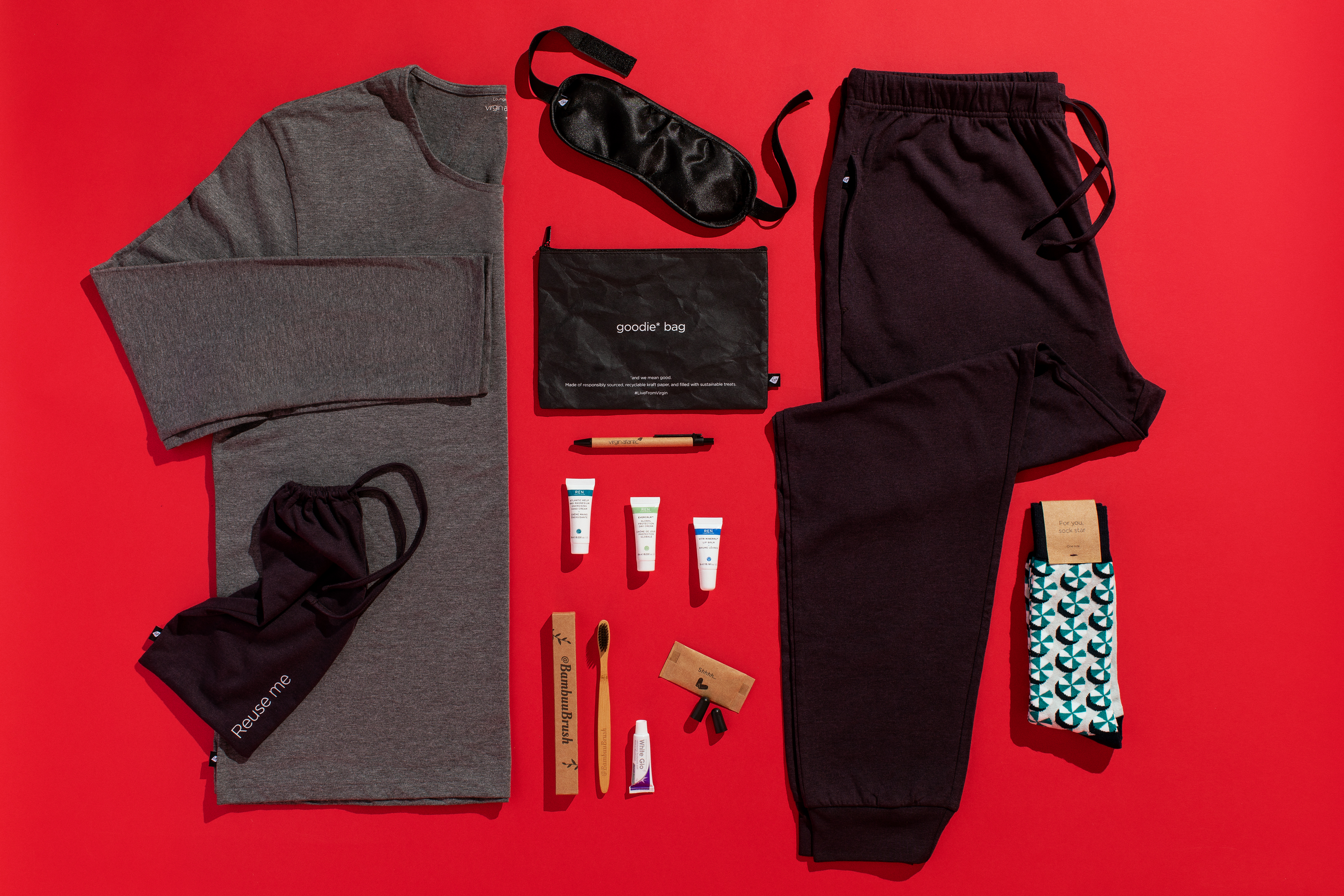 With the introduction of the most sustainable 'Goodie Bags' in the sky, Virgin Atlantic is revolutionising airline amenity kits. Working with Galileo Watermark, the new Goodie Bags will be introduced across its fleet in both Upper Class and Premium cabins. Made from responsibly sourced, FSC certified recyclable kraft paper and filled with sustainable items, these travel essentials have all been reinvented for customers to enjoy onboard, or to take away and reuse at home. The new Upper Class Goodie Bags include:
REN Clean Skincare products – including lip balm, hand cream and face cream
A full size @Bambuubrush toothbrush
A light blocking satin eyeshade with Velcro fastening to fit all shapes and sizes
Contemporary design socks, inspired by the destinations they fly to
Ear plugs in paper packaging
WhiteGlo toothpaste
Kraft paper pen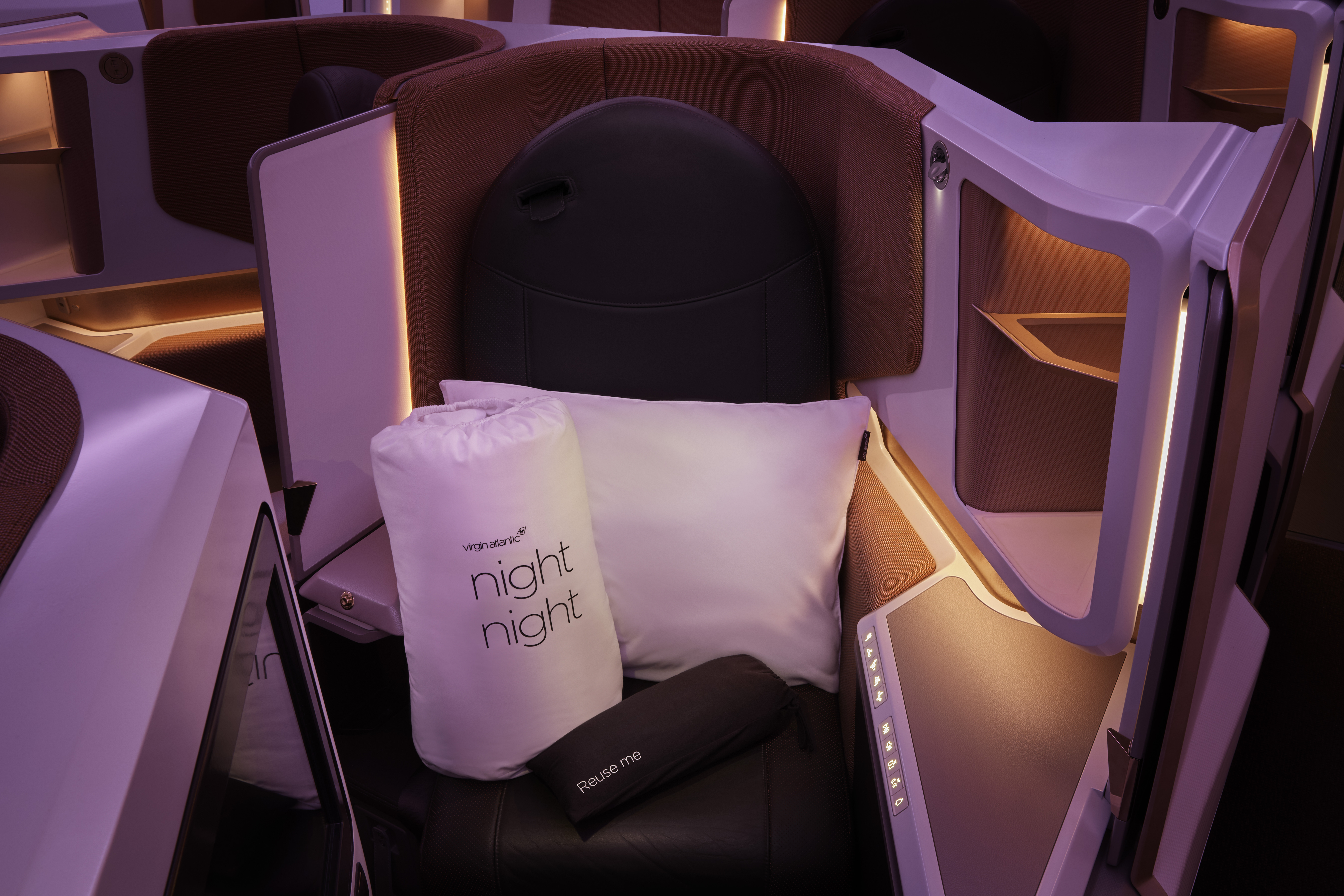 In economy, sustainable items such as eye masks, ear plugs, dental kits, socks and pens will be available on request, further contributing to the reduction of single use products and waste production. Comparing the old amenity kits the airline offered, to the new Goodie Bags, there is a saving of 945 tonnes of plastic per year, equal to the weight of more than 6 Airbus A350-1000 aircraft.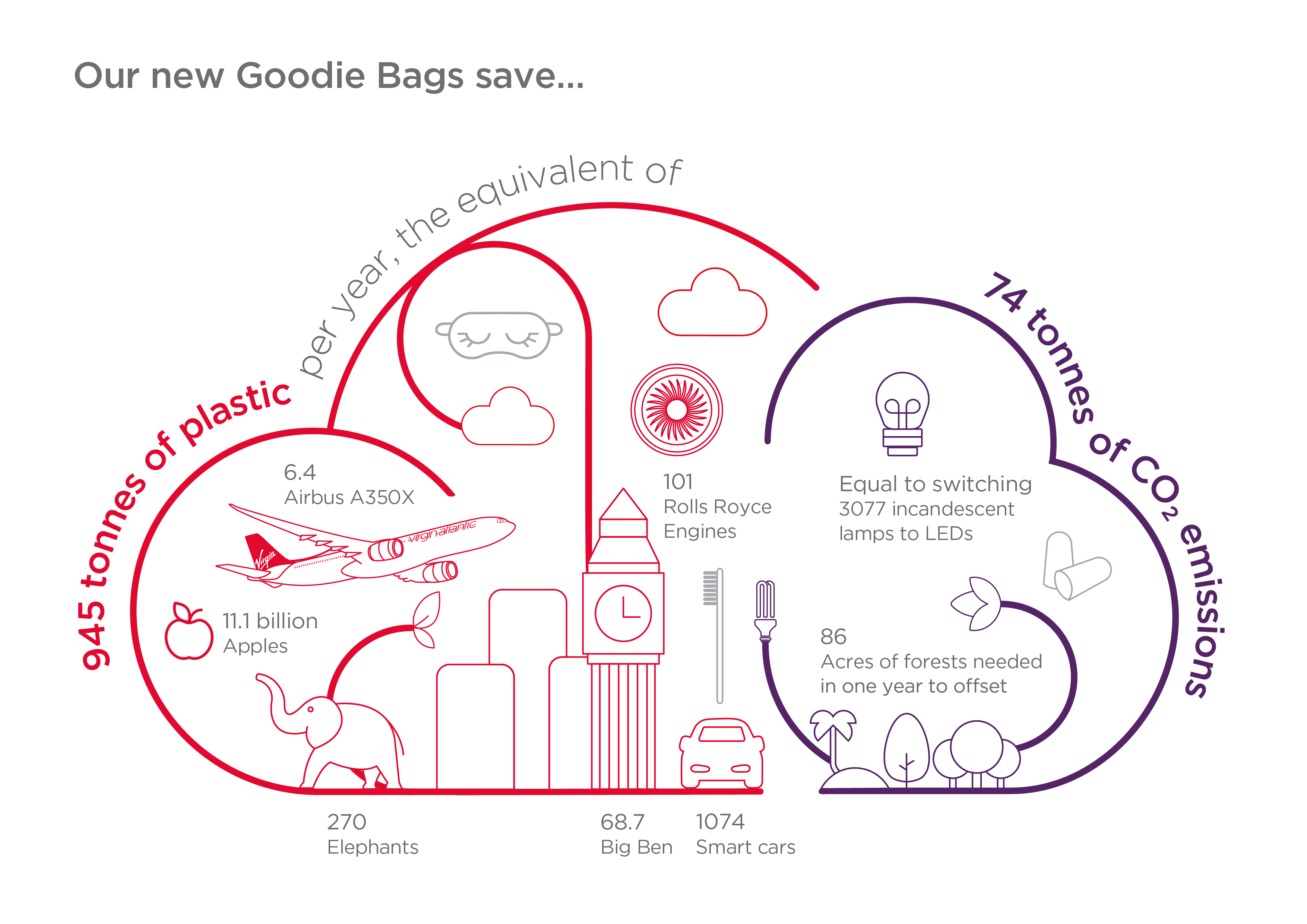 Virgin Atlantic's Upper Class sleep suits have also undergone a complete makeover and are now 'Loungewear' made of a soft cotton-blend jersey fabric. Available to all customers on night flights and on request on day flights, the new Loungewear comes in three sizes. Apparently it is designed to be able to be worn on and off the plane when you land. I will see if I can get Paul to prove the concept when he flies with them shortly. I will definitely not be seen sporting a pair of airline PJs in the airport!! With sustainability always in mind, the Loungewear comes in a reusable bag.
And there are also probably the most funky socks in the sky as well: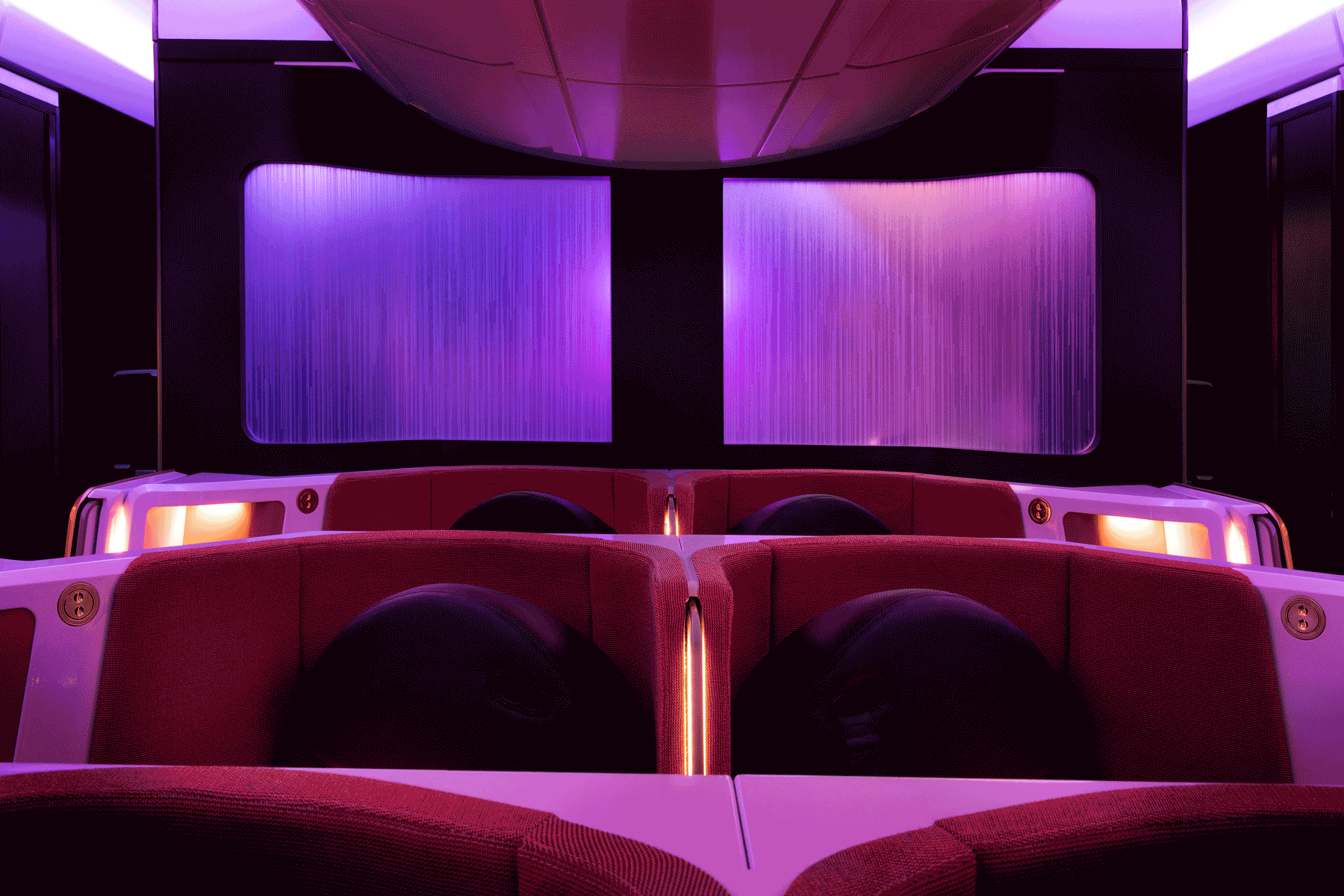 I am pleased that Virgin Atlantic have partnered with REN Clean Skincare for products in the Upper Class amenity kit and Clubhouse bathrooms as well as introducing Aveda haircare into Clubhouse showers and spas. I am a fan of both brands which not only smell great but give impressive results.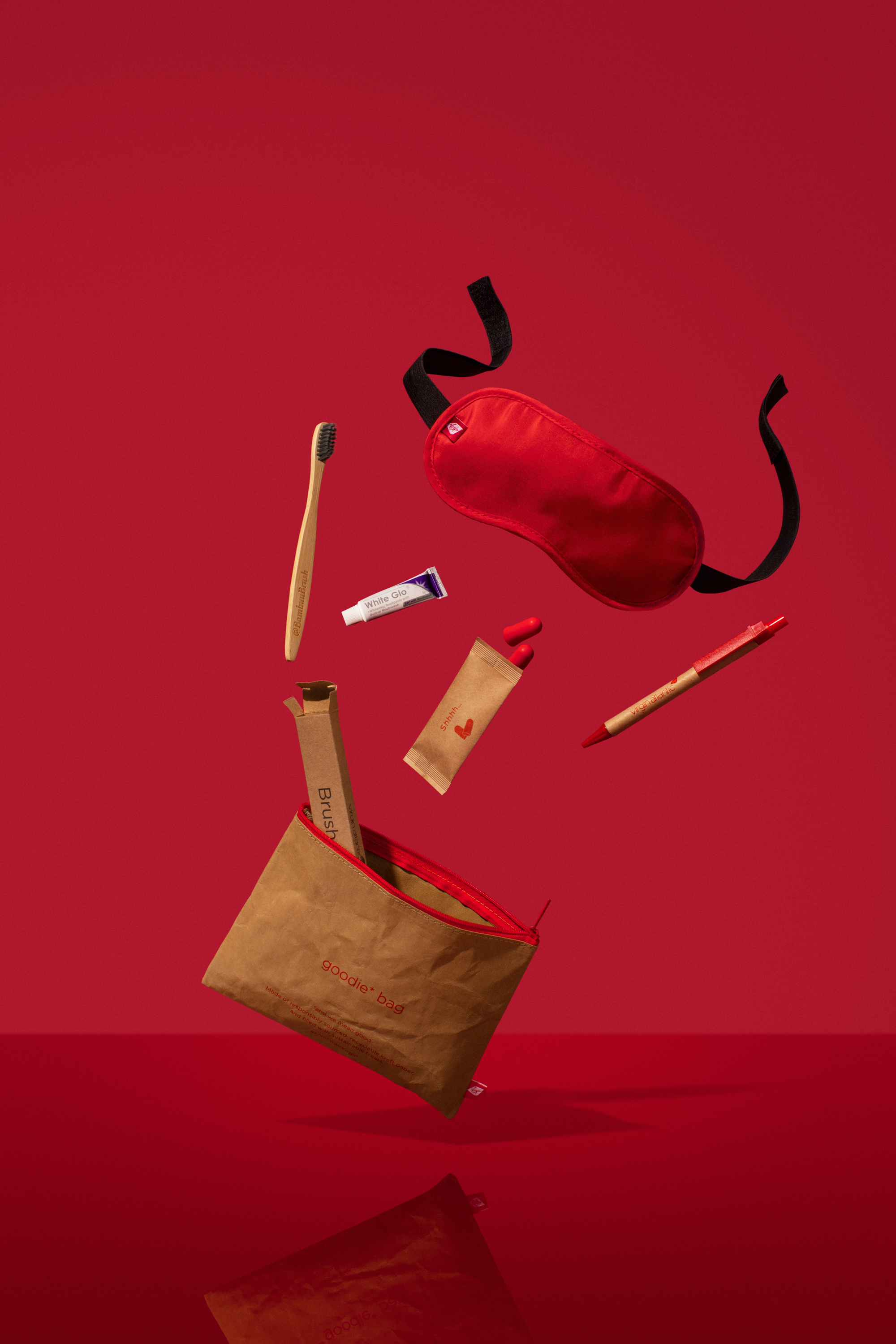 Further inflight amenities customers can expect on the brand new A350-1000 include new stylish tableware, new almond gold Wilbur and Orville salt & pepper pots (definitely need to add those to my collection – hopefully we will get some for the next giveaway), metal napkin rings as well as new bedding designed to reduce wash loads and a padded fitted sheet for enhanced traveller comfort. I am glad to see they have retained some form of mattress topper even though the new seats are softer. My main complaint about airline seats is normally how hard they are.
Corneel Koster, Executive Vice President, Customer at Virgin Atlantic commented:

"Virgin Atlantic has always played by its own rules and our new amenities are no exception. Our commitment to sustainability is key to who we are, and we fully understand the importance to our customers. We have developed and selected better quality, innovative, sustainable amenities, which can be enjoyed onboard, and used again at home".
Paul will be comparing Virgin's A350 Upper Class with BA's Club World Suite and trying all the amenities next week when he flies to New York on Virgin's A350. Will the new seats manage to persuade the BA devotee there is life beyond oneworld? Stay tuned to find out….