Heathrow COVID-19 testing facility ready
Collinson and Swissport have today announced their facility for COVID-19 testing is set up and ready for use at Heathrow Airport. The facility in Terminal 2 enables arriving passengers to be tested for COVID-19 upon landing and know just hours later if they have tested positive. More than 13,000 passenger tests can be carried out each day using the existing facility, which can be further scaled with demand. It is hoped that with approval from the Government, people testing negative during the process will be allowed to exit quarantine early.
The announcement that the testing facility is ready, comes as airport-based COVID-19 testing is embraced by more than 30 countries around the world, helping to get the travel industry back up and running while safeguarding public health. PCR Testing at the border has been extensively trialled internationally, in locations with very strong scientific oversight such as Germany, and found to be safe, and now rolled out in France, Iceland and Austria and at more than half the world's busiest airports including Paris Charles de Gaulle, Tokyo Haneda and Dubai International.
Jersey has implemented the same approach being proposed for Heathrow. Jersey is a strong case study for examining the efficacy of tests due to inbound travel having an outsized impact on the island. In July, 20,061 tests on inbound travellers were conducted at the border, representing 20% of the resident population size, with 17 cases of COVID-19 being detected and quarantined. Consistent with the findings of all other countries that have trialled and implemented testing on arrival, the testing was found to be highly effective at detecting COVID at the border and preventing onward transmission in the community.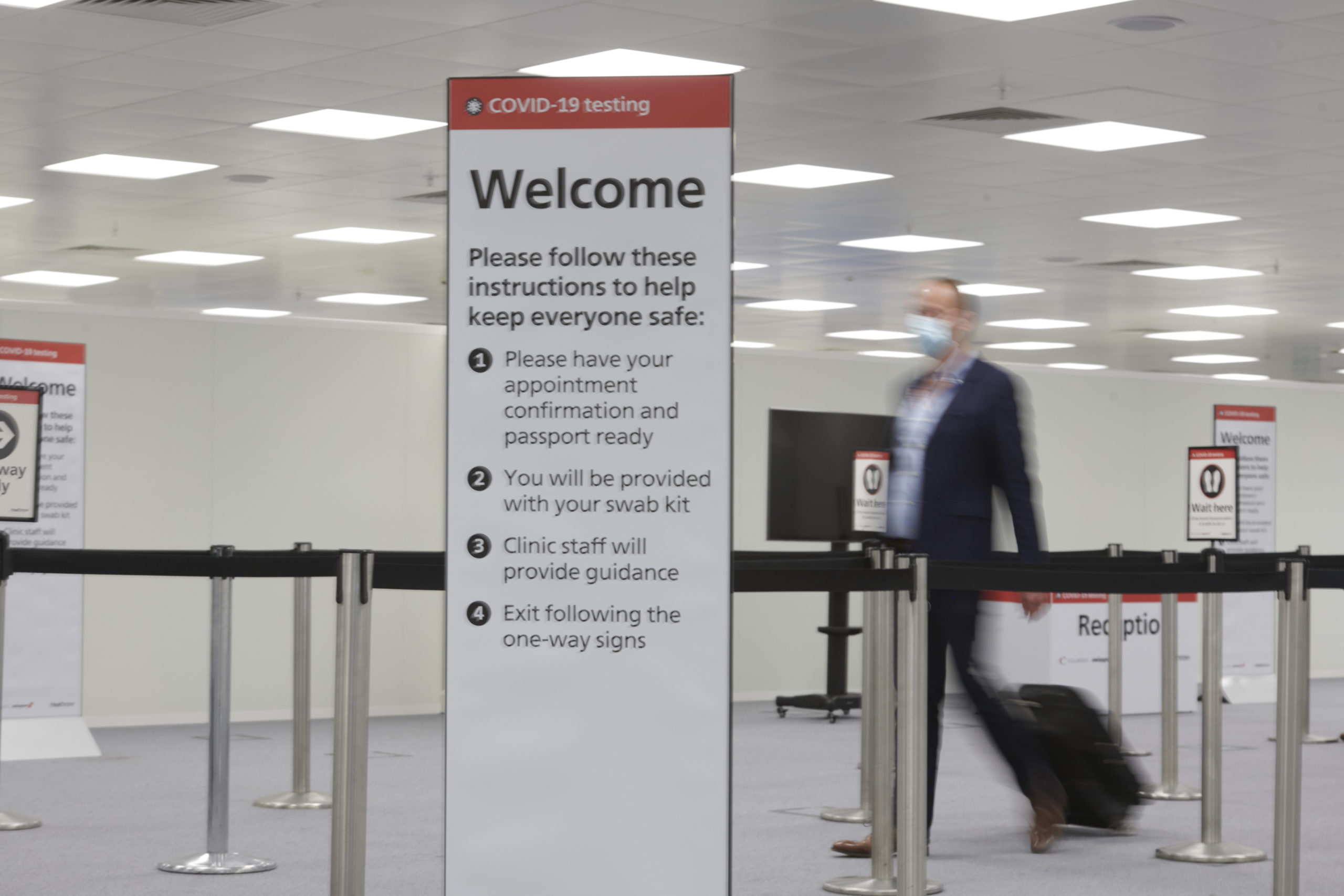 Collinson, Swissport, and Heathrow are committed to working with Government to find the optimum testing proposition that balances public health and economic recovery. The proposed pilot is set to focus on a two-test model, with the first test taken at the testing facility on arrival and then a second confirmatory test to follow a few days after the first. With Government approval, travellers who test negative to both tests would then be released early from quarantine. This could reduce quarantine to between 5-8 days. The test costs £150 but if the government agree to subsidize the tests, it could be as low as £50.
The UK is now in the position to benefit from the experience of other markets and implement inbound PCR testing to safely restart more of the travel sector including 'red' listed countries and long-haul routes. The positive economic impact will be significant. Six more countries were recently added to the UK's 'red' list, including France – the UK's fourth largest trading partner and the second most important tourist market for the UK. Last year French tourists spent an estimated £1.7 billion in the UK, accounting for around 8% of all tourist spending.[3] In total, overseas residents spent £28.4 billion on visits to the UK in 2019, indicating the devastating scale of economic impact if inbound travel cannot safely restart.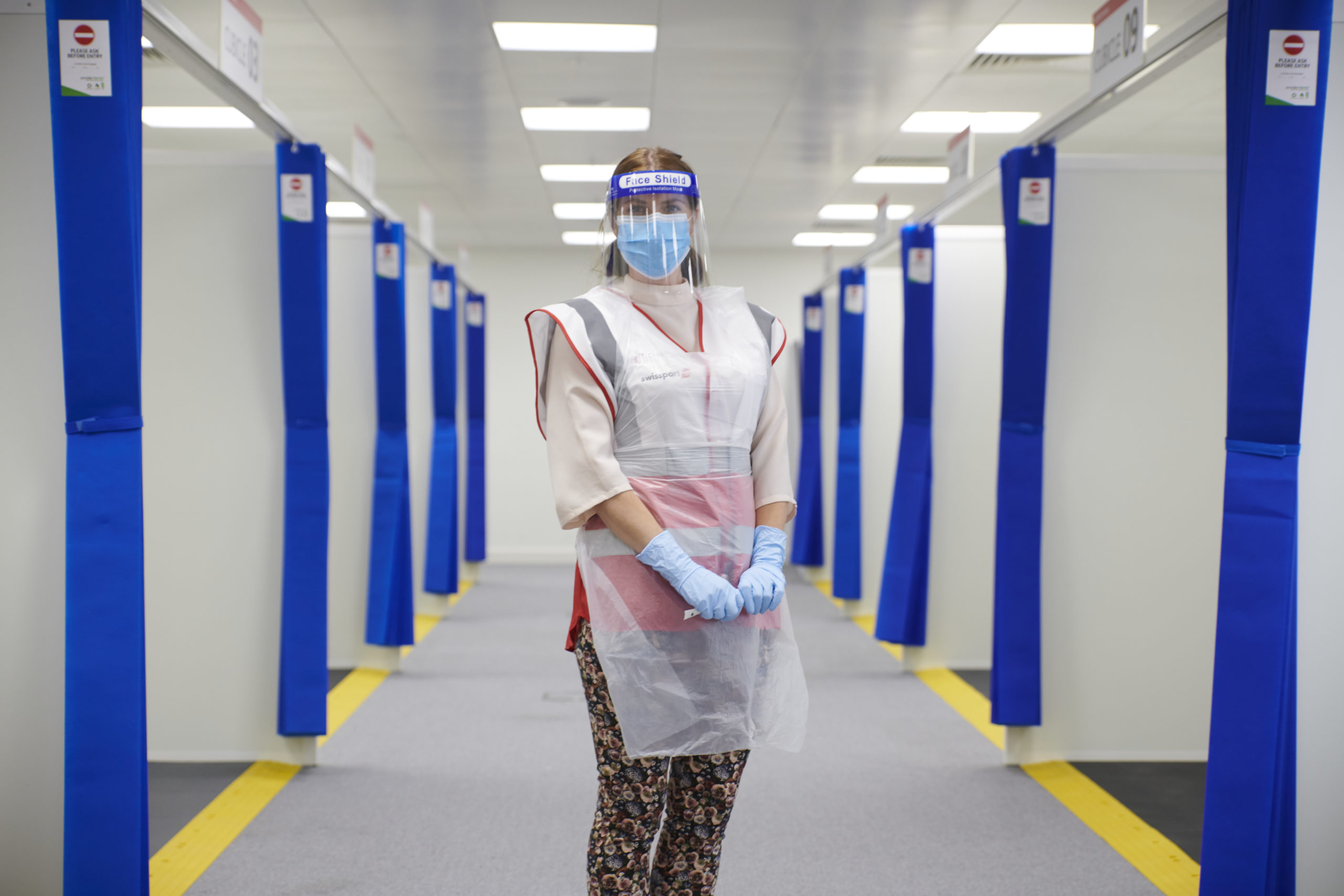 Collinson's recent survey of 22,000 frequent flying Priority Pass members found that nearly 3 in 4 (71%) are ready to return to travel either immediately or within the next 3-6 months, but unpredictable factors such as quarantines and border controls represent their top concern about returning to air travel. 74% identify this as a worry, and accordingly, half of travellers are willing to pay for a COVID-19 test to help ease travel restrictions.
Inside the new testing area in Terminal 2, Collinson nurses will be on hand to assist in taking a swab within the facility, which is then transported by Swissport staff to a specifically dedicated Collinson biotech lab near Heathrow. The tests will be transported using the same protocols as the NHS uses for home swab tests. Results are returned in around seven hours.
Heathrow CEO, John Holland-Kaye, said: "Testing will not only avoid the "quarantine roulette" that so many passengers faced in Spain and France, it will also open up flights to key trading partners such as the US, Canada and Singapore. The government's own research shows that a double test has a high level of accuracy in screening for COVID. This facility is an oven-ready opportunity to see how Britain can safely reopen for business, as other countries are doing."
With Government support, the pilot of the new testing procedure could be available as a private service to anyone with a flight landing in Heathrow Terminal 2, and by the end of August for those arriving in Terminal 5. So far the UK government has not agreed to the trial but Matt Hancock has indicated that the government is considering it. In 2019, overseas visitors spent £28.4 billion in the UK.
Collinson, Swissport, and Heathrow announced a pilot of the tests in July and have been in discussions with various government departments in the search for a testing model that will enable safe travel and reduce the impact of quarantine. The tests proposed for the procedure are the 'gold-standard' PCR tests, sensitive enough to detect COVID-19 particles even before a passenger has displayed any symptoms, and before they become infectious.
"Airport testing is still the most viable solution to increasing travel while keeping virus spread low," added David Evans, Joint CEO at Collinson. "We're pleased to announce that our solution is ready to give a massively needed boost to international trade as well as inbound business and leisure travel, crucial to the recovery of so many sectors. This can all be done with the reassurance that this is science led, making it safe to do so. Our priority is to work with government to ensure travellers who have tested negative can be released early from quarantine via an addition to the current list of 42 exemptions from quarantine. Meaning we can immediately move ahead with our pilot and give the travel industry the welcome boost it so desperately needs."

"We've created the new facility in Heathrow Terminal 2 as we know from other countries that airport-based testing is the way forward," said Richard Cawthra, Chief Commercial Officer, Swissport. "This T2 facility can process a volume of 13,000 tests a day, which can scale further with demand. We know the logistics work needed and are ready to go with the tests. All we need now is Government buy-in that those with negative tests will be released early from quarantine."
Singapore reopening looking more promising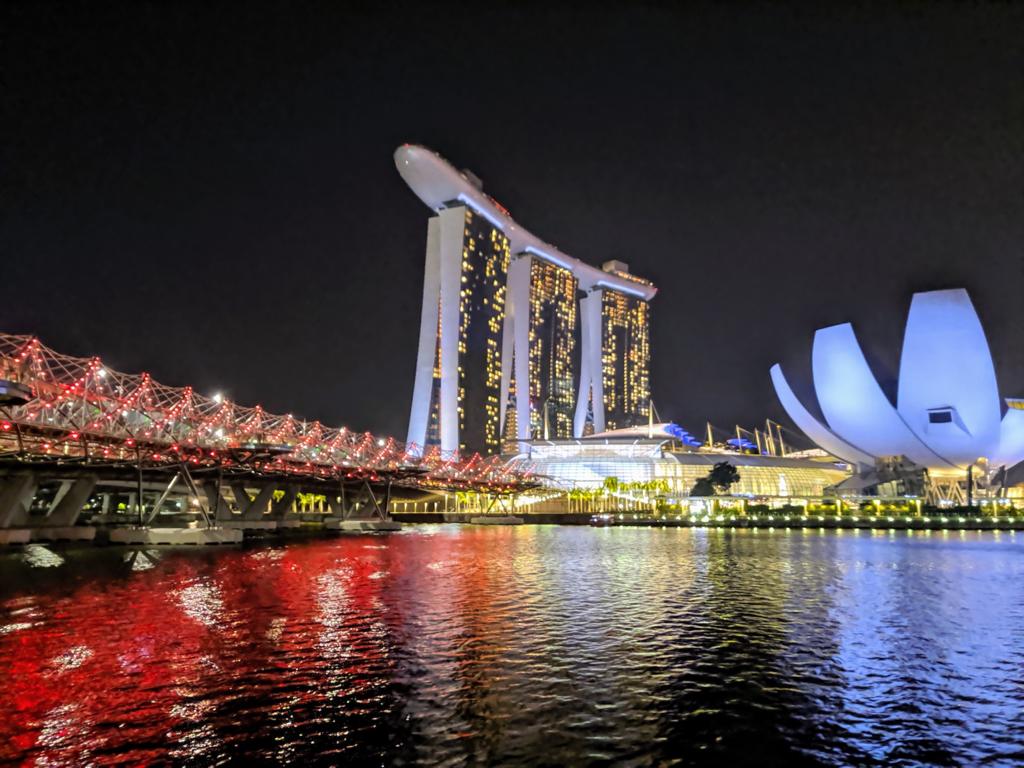 I have flights booked to Singapore in November and to be honest I was pretty sure that they would not happen. However, there are some glimmers of hope emerging from Singapore that they are at least considering options for reopening.
It was reported by Bloomberg that the country could soon allow passengers from certain countries or regions that have kept virus cases at similar or lower levels than Singapore. Although we have seen a slight rise in cases in the UK recently, per 100,000 people we are currently in the same realms as Singapore, so it could be a possibility. Singapore are realising that a 14-day quarantine is a major deterrent to travel with studies showing it has almost the same effect as a complete border closure. Ong Ye Kung, the new Transport Minister suggested that the country may have to consider replacing quarantine with a rigorous testing regime.
"Health and economic considerations are not at odds – we will find ways to revive our air hub and keep Singapore safe," Ong said. Changi airport has been almost completely deserted with only about 150 aircraft movements a day compared with over 1,000 previously.
Singapore has already agreed arrangements with China and Malaysia to allow business and official travellers between the countries and is now looking at Japan.
The new minister seems keen to progress reopening,
"To survive, we have to keep our borders open," Ong said. "To thrive, we have to connect to the world. To prosper, we have to be a hub of the global economy."
Lounge access for Delta passengers at Heathrow
Starting tomorrow 20 August, Delta Air Lines' premium customers and eligible frequent fliers will have lounge access. Normally in T3, they could use the wonderful Virgin Clubhouse but due to Delta's relocation they will now have access to Plaza Premium lounge at London Heathrow Terminal 2.
Following their temporary move to Terminal 2 from Terminal 3, eligible Delta and Virgin Atlantic customers will be able to enjoy complimentary food and beverages in the Plaza Premium lounge before their flight. Delta offers daily flights between Heathrow and New York-JFK and a three-times-a-week service to Atlanta.
Since the pandemic, Delta has implemented a new level of clean – the Delta CareStandard – so customers can travel with confidence. In line with this ethos, Plaza Premium has also enhanced its cleaning and safety measures so customers can feel confident when they use the lounge before they fly. Customers are also encouraged to wear a face covering and practise social distancing.
"Safety is at the heart of everything we do at Delta and we've implemented additional measures to provide peace of mind for customers at every step of their travel journey," said Shane Spyak, Delta's vice president Europe, Middle East, Africa and India. "This includes working with our airport partners across our global network to provide additional layers of protection in lounges."
In the U.S., there are limited Delta Sky Clubs open at Atlanta and New York-JFK airports. Customers will find seating that adheres to social distancing guidelines, plus a streamlined food and beverage offering among the measures being taken to limit touchpoints and keep the Clubs clean.
Delta remains the only U.S. airline offering nonstop service between the U.K. and United States that is keeping middle seats blocked throughout the aircraft on all routes until September 30, 2020, to help protect the health and safety of its customers and crew. Seat blocks are automatically implemented to prevent the adjacent seat being booked once a reservation is complete and seats are chosen. Parties of three or more are able to book seats together, including middle seats.
As part of its COVID-19 health and safety measures, Delta requires employees and customers to wear a face mask or appropriate covering when travelling. The airline also has enhanced booking flexibility in place on flights purchased until August 31, 2020, to provide reassurance to customers should they need to amend their plans. Changing an existing booking is easy via the "My trips" area on delta.com.