Why stay at the transit hotel (airside)
For those lucky enough to have transited through Doha Airport whilst taking advantage of any good ex EU Qatar sale fares you will already know how superb the Al Mourjan Business class lounge is. For me it is lacking in one particular area; an actually quiet 'Quiet Area'! Their attempt is located to the rear of the casual dining area at the Showers and Quiet Area Pods Reception desk. If you have timed it right you can get one of the private pods which has a long day bed, chair, luggage area and large TV to rest. It really looks quiet smart but boy is it noisy! The problem is that it is in a space where the ceiling is maybe 50 feet height so you hear every single conversation at Reception. For me it wasn't remotely relaxing. It may be fine if you wanted to stretch out for a couple of hours but not ideal for a sleep. There are curved loungers located at the back of the Business Centre and near the Main reception which are fine for a short relax but not for a prolonged nap.
So having an 8 hour transit on my return flight from Kuala Lumpur I thought I would try the Oryx Hotel which is located inside the airside area of the terminal. I did not qualify for the Qatar Airlines free accommodation as my route had a shorter connection available. I had previously used the pool area when I booked a treatment in the spa and was quite impressed so I had high hopes for my stay.
Sadly these were dashed. Check in was curt. There were several people behind the desk more intent on their needs than those of the growing queue of customers.
The room

After I eventually got my room key I was initially impressed by the size of the room. It felt cavernous but it was soulless.
I wanted to maximise sleep so I went to bed straight away.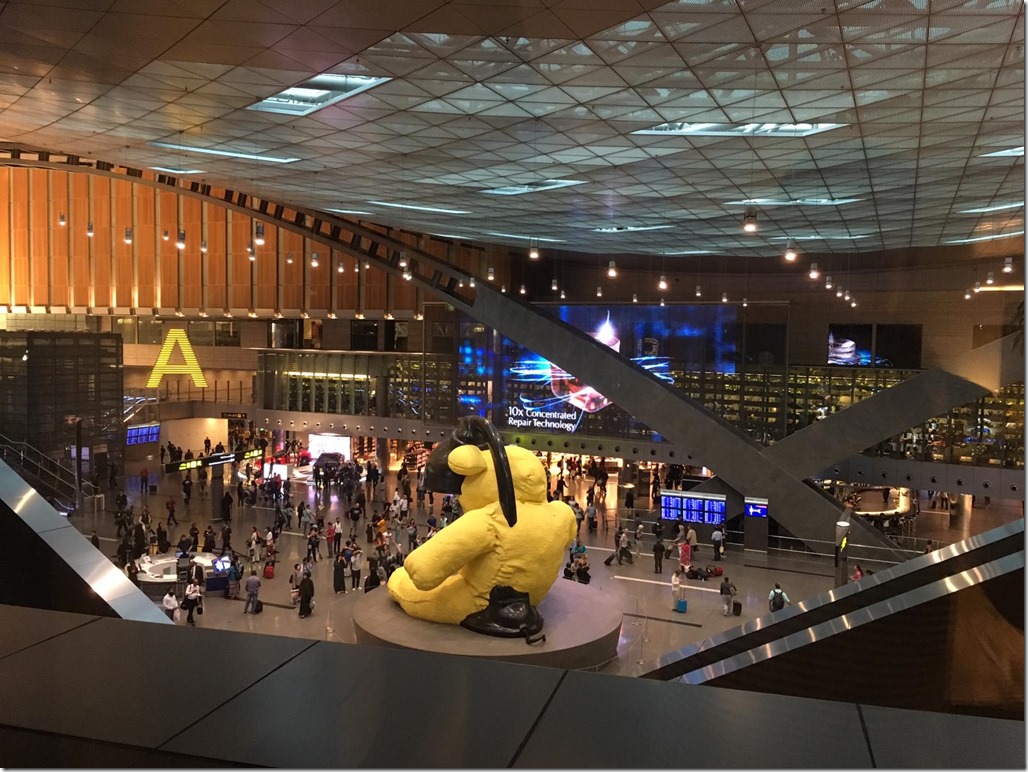 However, I found that as my room faced the departure lounge that there was a lot of light coming in from beneath the black out curtains from the vast LED multimedia wall in the main departure lounge. The only way I could get total darkness was to use the eye mask from the QR Amenity kit – not ideal. Also I found the bed, though huge, pretty uncomfortable. The sheets, duvet, pillows and dressing gowns were pretty poor quality and I struggled to get a decent sleep (maybe it was because I had it come from the Ritz Carlton, Langkawi whose bed was the most comfortable I had ever slept in!). It just felt cheap to me. The air conditioning was too noisy.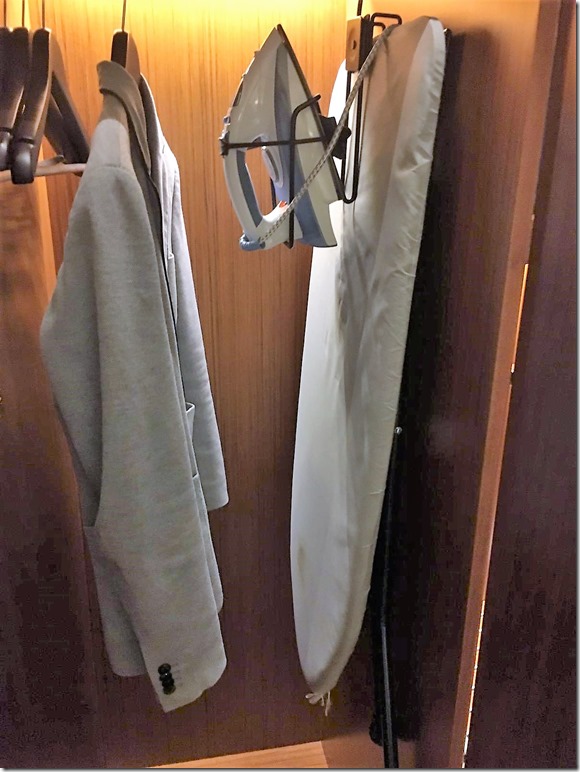 I also thought it odd that the room had vast amounts of wardrobe space. Who really would be spending more than a few hours here?
There was an amenity tray. Think of 1980s Roadside Motels. Instant Nescafé and Evaporated milk on a plastic tray weren't really to my taste.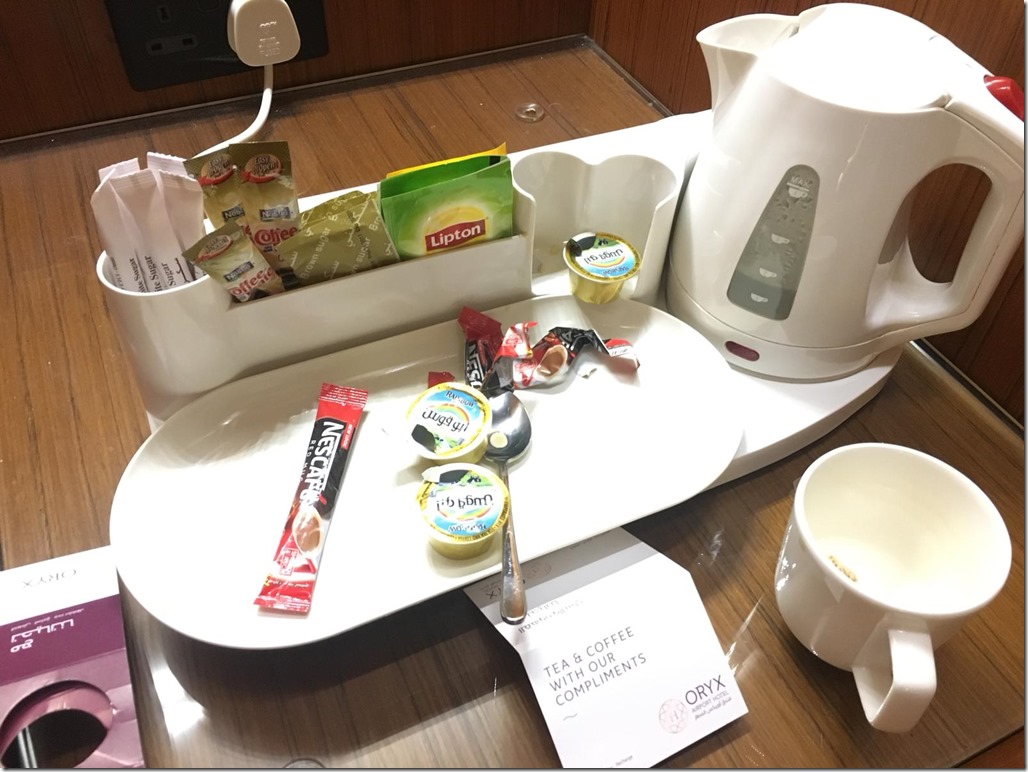 There was also an iron and board and an empty mini fridge. Two bottles of water were provided.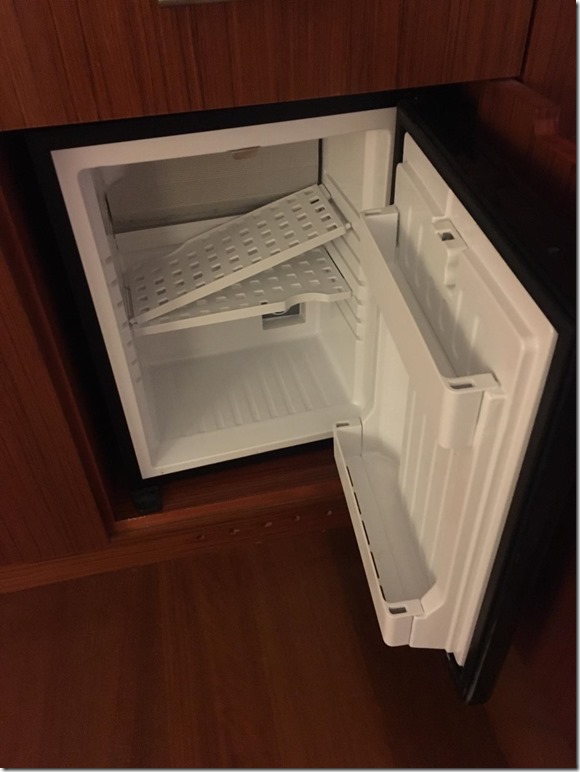 I was surprised by the amount of noise in the corridor outside my room. Staff showing people to rooms made no allowance for others who like me were trying to get some sleep. I was unable to switch the TV off when it suddenly burst into life at 4am. I ended up pulling the power cord out of the back.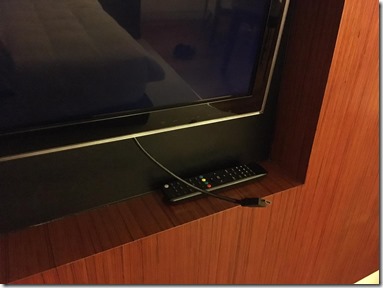 The one thing that I did find to be great was the shower. The bathroom was a decent size and the shower was excellent. Toiletries were by Rituals. Towels again felt inferior.
Conclusion
I paid £225 for this room and I think that it was probably £200 too expensive. I was very disappointed and did not leave for my early am flight in any way refreshed. Check out was again business like and the Receptionist couldn't have cared less about the TV Issue. One good aspect was the location though. It only took 8 minutes to get to my gate.
So I wouldn't recommend this hotel though I suppose it does depend on what is most important to you. Next time I would get a visa on arrival and spend 20 minutes transferring to one of the close 5 star hotels. I think the transfer time would be a good trade-off for the comfort.
You can find more information on the Oryx hotel here.
If you don't want to spend the money on the hotel you can find out ways to pass the time in Doha airport in this article.