Although international travel may seem a little way off for now, it's worth starting to look at options now as prices can rise substantially if a country makes the green list. Using our luxury travel partners Debonair, most rates are fully flexible, don't require any money upfront, and offer extra perks. Also in this article are plenty of luxury options if you prefer to stay closer to home.
There have been some huge shifts in travel trends post-pandemic; many of these have been aptly reflected in the (very timely) release of Conde Nast Traveller's annual 'hot list' – lots of remote, unique, and spacious properties this time around, with a focus on sustainability and eco-friendly practices, locally-sourced dining and wellness practices.
Here are our picks of the hottest of the hot, across the UK and Europe (stay tuned for part 2: the Americas).
Have you ever stayed at any of these properties, or are you planning to? Let us know in the comments.
United Kingdom
The Mitre, Hampton Court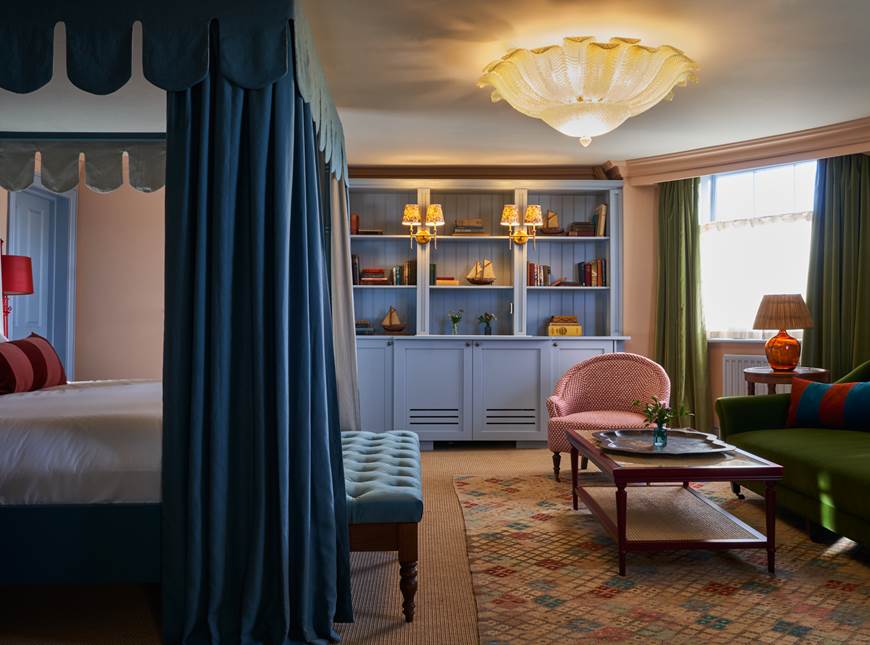 Built around 1665, this property sits directly along the banks of the Thames, and across the street from the infamous Hampton Court Palace. Allowing visitors to experience an area usually reserved solely for day trips, the hotel has been a hit with 'staycationers' over the last six months.
Each room at The Mitre is individually designed, and the playful décor ensures a unique stay – the King Henry VIII Suite has a bed like a jousting tent. There are also two on-site restaurants serving locally sourced, relaxed food with amazing views of the river, as well as a terrace bar.
The Mayfair Townhouse, London
Situated in an enviable corner of London's fashion district, the Mayfair Townhouse runs the length of 15 converted Georgian homes (some Grade II listed) on Mayfair's Half Moon Street behind Shepherd Market. With direct links to Oscar Wilde, this 'sophisticated city crashpad' has a strong personality and features fun design aspects that reflect the artists and writers of the late 19th century.
With 172 rooms, several of the ground floor suites even feature their own miniature gardens, where those on higher floors feature views of Green Park. There is also an on-site restaurant and cocktail bar.
The Pig at Harlyn Bay, Padstow, Cornwall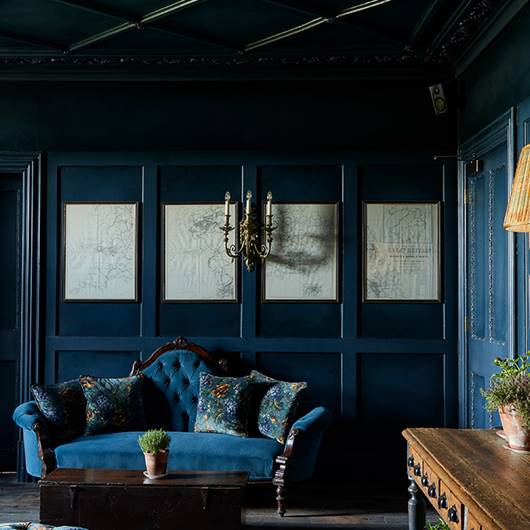 Situated only a meadow away from the iconic Harlyn Bay in Padstow, The Pig resides in one of Cornwall's most historic houses dating back to the 15th century.
Featuring 26 rooms spread across the main house, a slate outhouse and four 'garden wagons' (grown-up versions of a shepherds hut), the property is designed to be a true escape. Surrounded by acres of fresh air and wrapped in landscaped gardens, the interior is a 'warren of nook-and-cranny sitting rooms', which provides a theatrical cosiness. Year round wood-fires burn, the library is well-stocked and the views are endless.
The property also features two dining spaces, both of which subscribe to the '25-mile menu', ensuring as many ingredients as possible are locally sourced.
Europe
Maslina Resort, Hvar, Croatia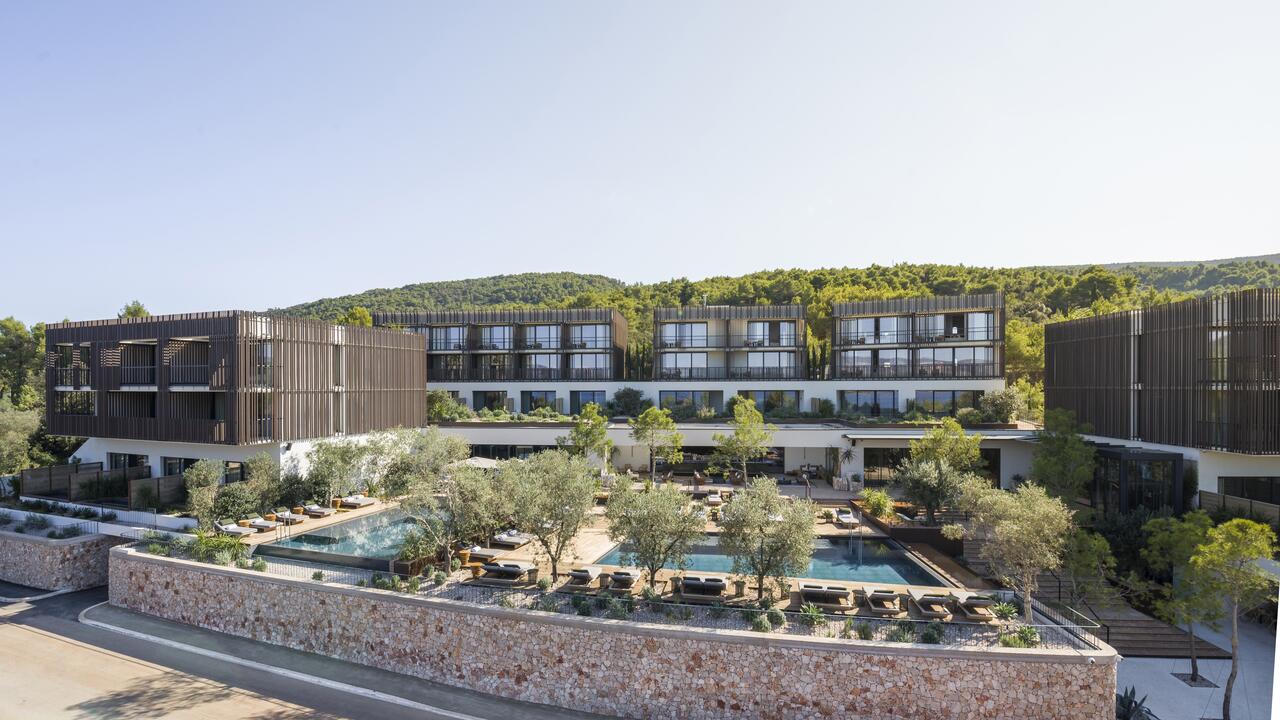 Designed as 'a love letter to the Mediterranean', this beautiful property is situated on the island of Hvar on the Croatian coast and has been created to fit in with the surrounding island landscape and provide guests with an environment of 'mindful luxury'.
Featuring 53 spacious rooms, suites, and villas, all of which enjoy stunning sea views, guests are guaranteed total privacy on the quieter side of the island – a nice change from the usual summer crowds.
The property also features a restaurant, two bars, a club and a range of other facilities.
Villa Copenhagen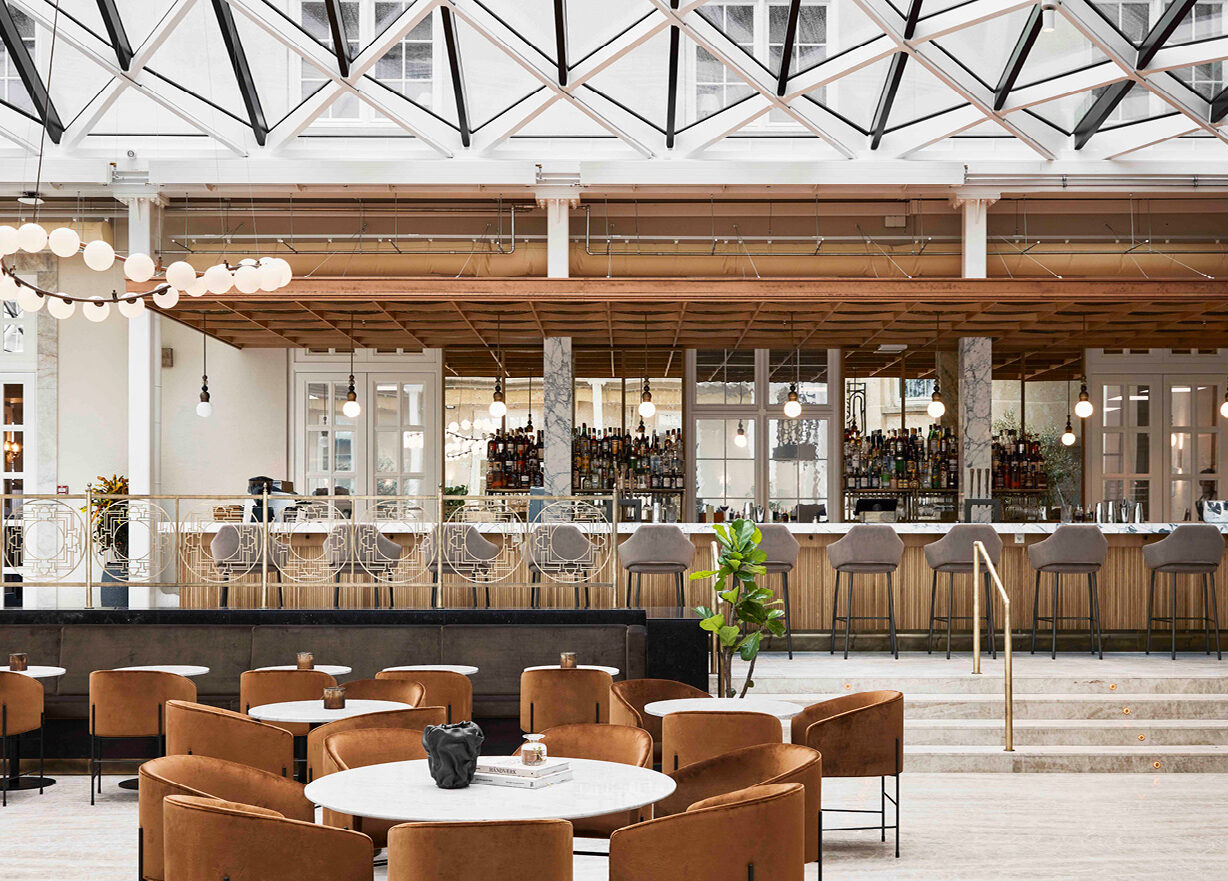 In classic scandi-style, this minimal yet stylish hotel is housed in the remnants of a forgotten city landmark, right next to the famous Tivoli Gardens. Formerly the Danish Post and Telegraph office, the building has now been converted to house 390 beautifully (and sustainably) designed rooms including the Shamballa Master Suite, designed in collaboration with Danish fine jeweller, Shamballa Jewels.
The property has a huge focus on sustainability, and also features a heated rooftop pool and bar.
Loire Valley Lodges, France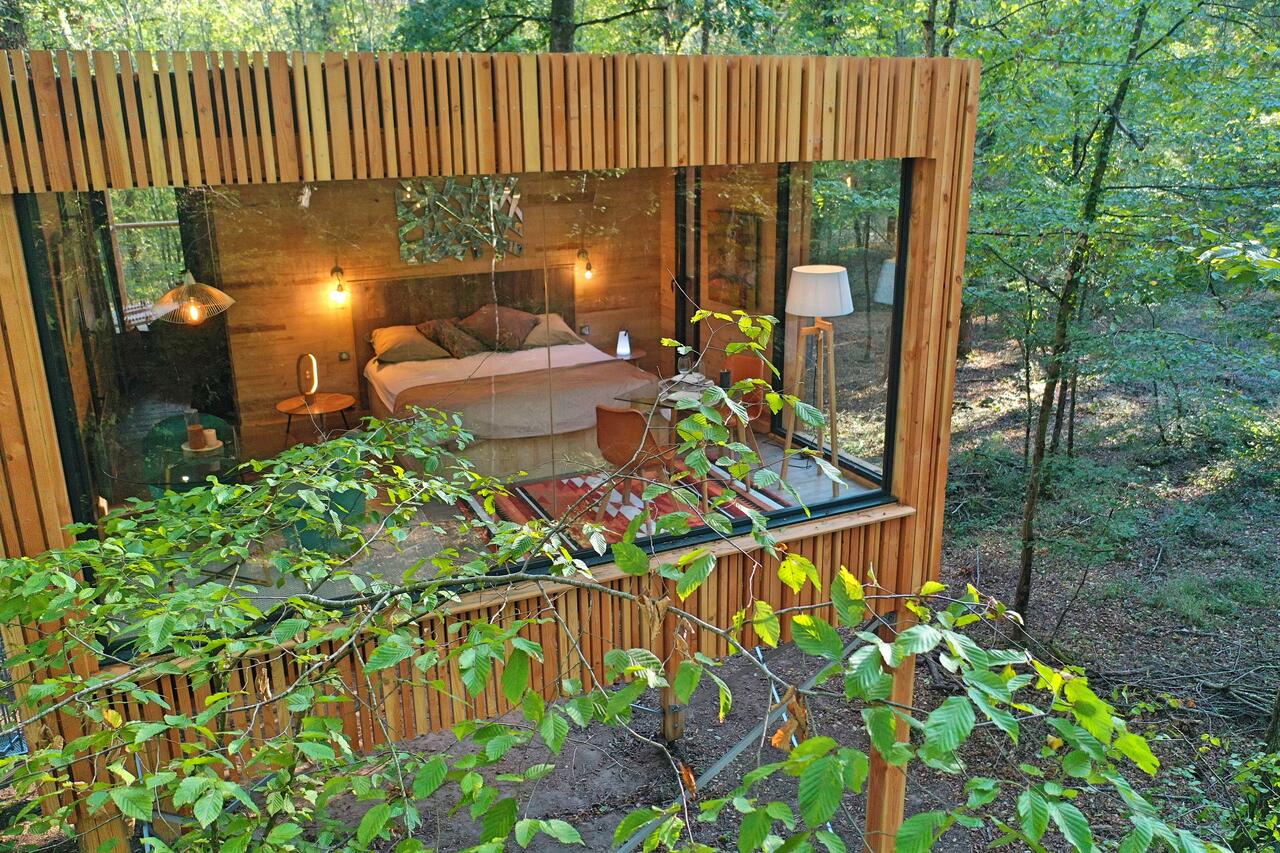 This stunning, grown-up-fairytale of a property features modern treehouses across a 750-acre forest. In classic French style, you can expect to find casually (yet expensively) dressed Parisians seeking to escape the city, enjoying the fresh air on a private balcony.
Designed to be harmonious with the surrounding landscape, trees poke through balconies and each lodge features its own distinct décor inspired by a contemporary artist. Breakfast is delivered daily in a picnic basket, and although there is no Wi-Fi, TV, or telephones, guests can communicate with staff using the provided walkie-talkies. There is also an on-site spa.
Les Sources de Cheverny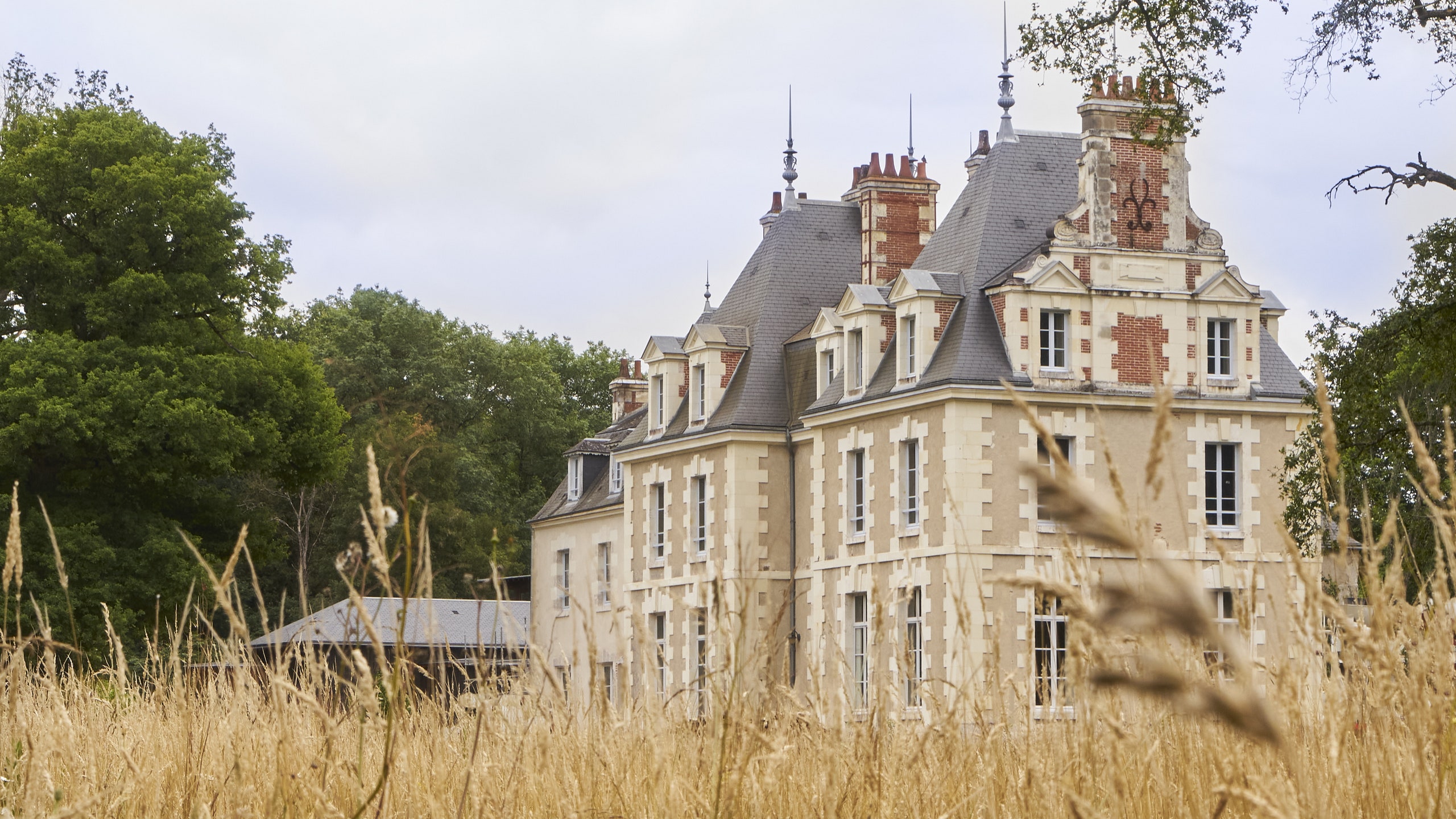 Situated in historic chateau-country, this historic house isn't like all the others. Designed as a low-key, eco-friendly retreat, the hotel and spa is surrounded by vines and forests across a 110-acre estate, ensuring the utmost privacy and space for guests.
The luxurious, 39-room property is divided up between the refurbished 18th-century manor, Château de Breuil and spacious, chalet-style suites with more modern rooms (great for families or larger groups). The 'Baron-in-the-trees' suite is set on stilts above a pond, if you want to go for the ultimate romantic gesture.
The property also features a bar, spa facilities and an outdoor pool that extends into the forest.
Forestis, Dolomites, Italy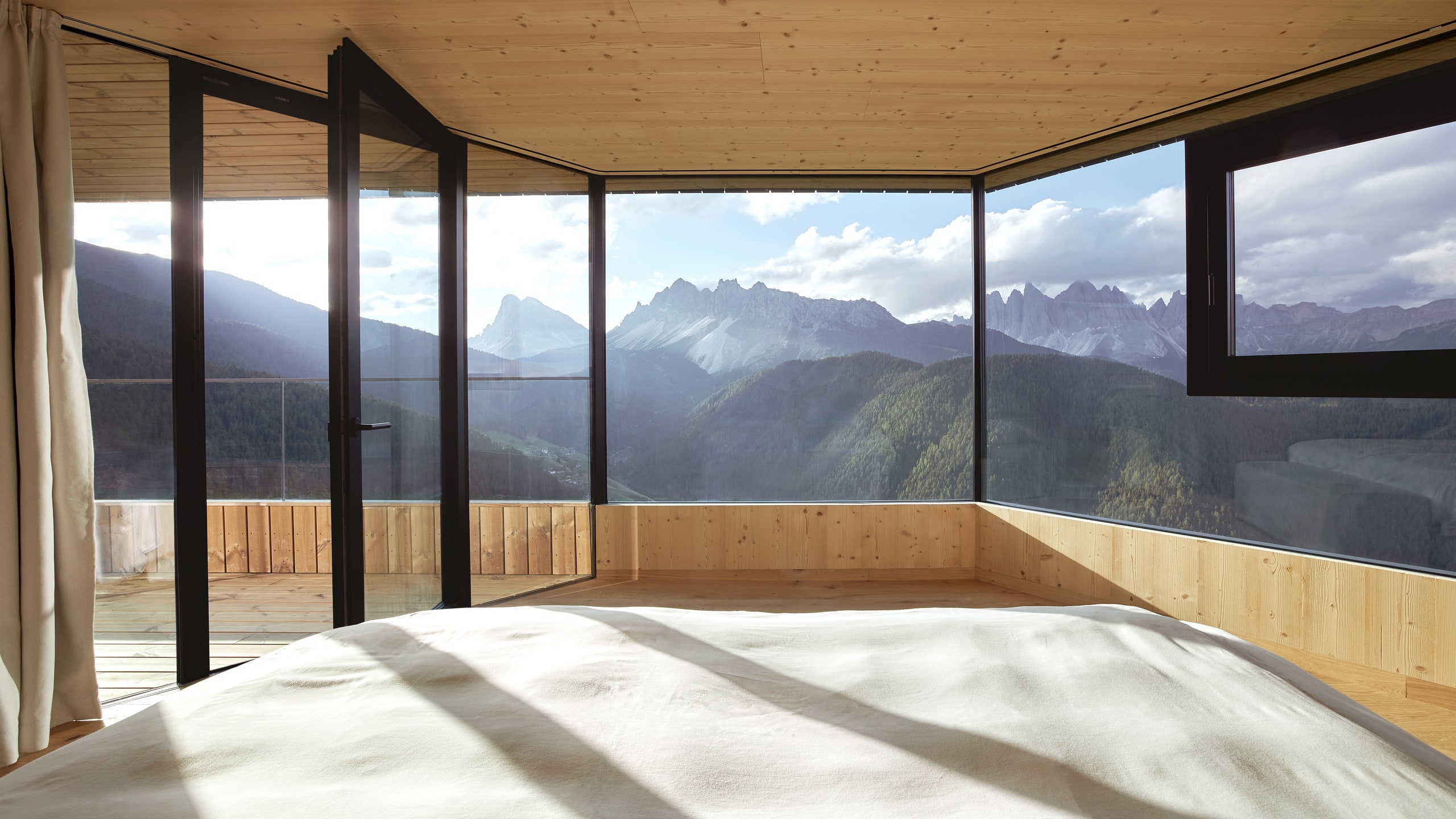 Another eco-friendly offering – but here it really makes sense, situated against the stunning backdrop of the Dolomites.
Forestis aims to provide guests with a 'totally regenerative break' in the crisp mountain air. Every room features widescreen views of the incredible craggy mountains, and provides access to the high-Alpine trails of this mountain region, as well as the nearby ski slopes.
The property features a huge spa, several saunas (including herbal, to a cabin in the forest) and claims to have the highest rooftop bar in the world. Pared back, natural interiors are entirely sourced from the surrounding area, and the hotel runs entirely on renewable energy. The entire property operates a 'no-waste' policy, and every time a guest forgoes housekeeping, a tree is planted.
Splash out and stay in the two-floor penthouse suite, which has its own pool, spruce-wood sauna, and open fire.
Four Seasons Madrid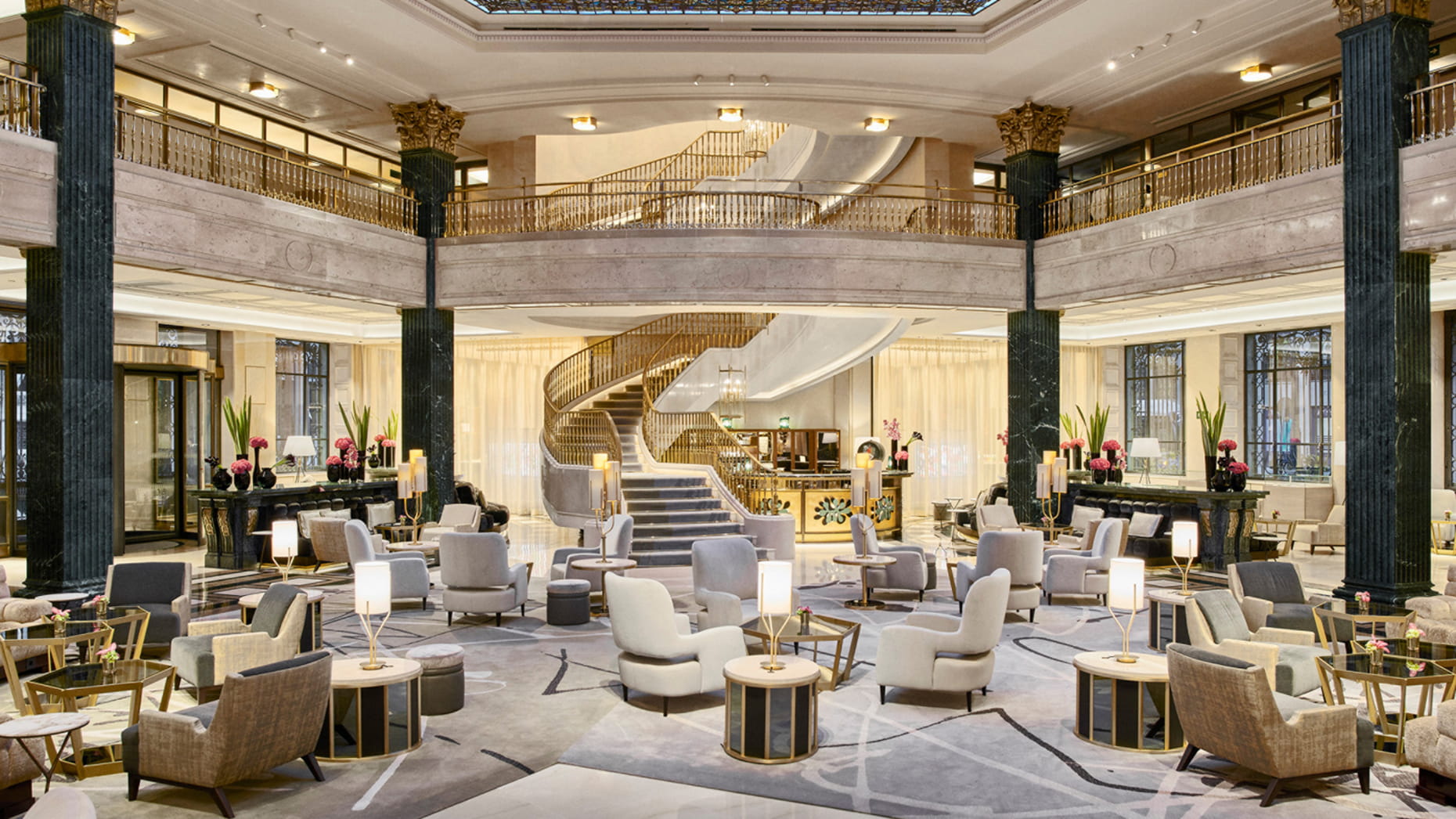 Smack bang in the centre of the city, within walking distance to every major attraction, parts of this property date back to 1887, and features 200 luxuriously appointed rooms.
Providing 'serious class, with understated character', guests can expect luxe furnishings and high-end amenities. The real draw here though is the spa – spanning over 4 floors and 15,000 feet, this is Spain's largest urban spa and an experience to remember.
Guests can also enjoy rooftop dining managed by Spanish celebrity chef Dani García, and spacious indoor-outdoor living spaces warmed by a mix of traditional and modern décor.
Es Racó D'artà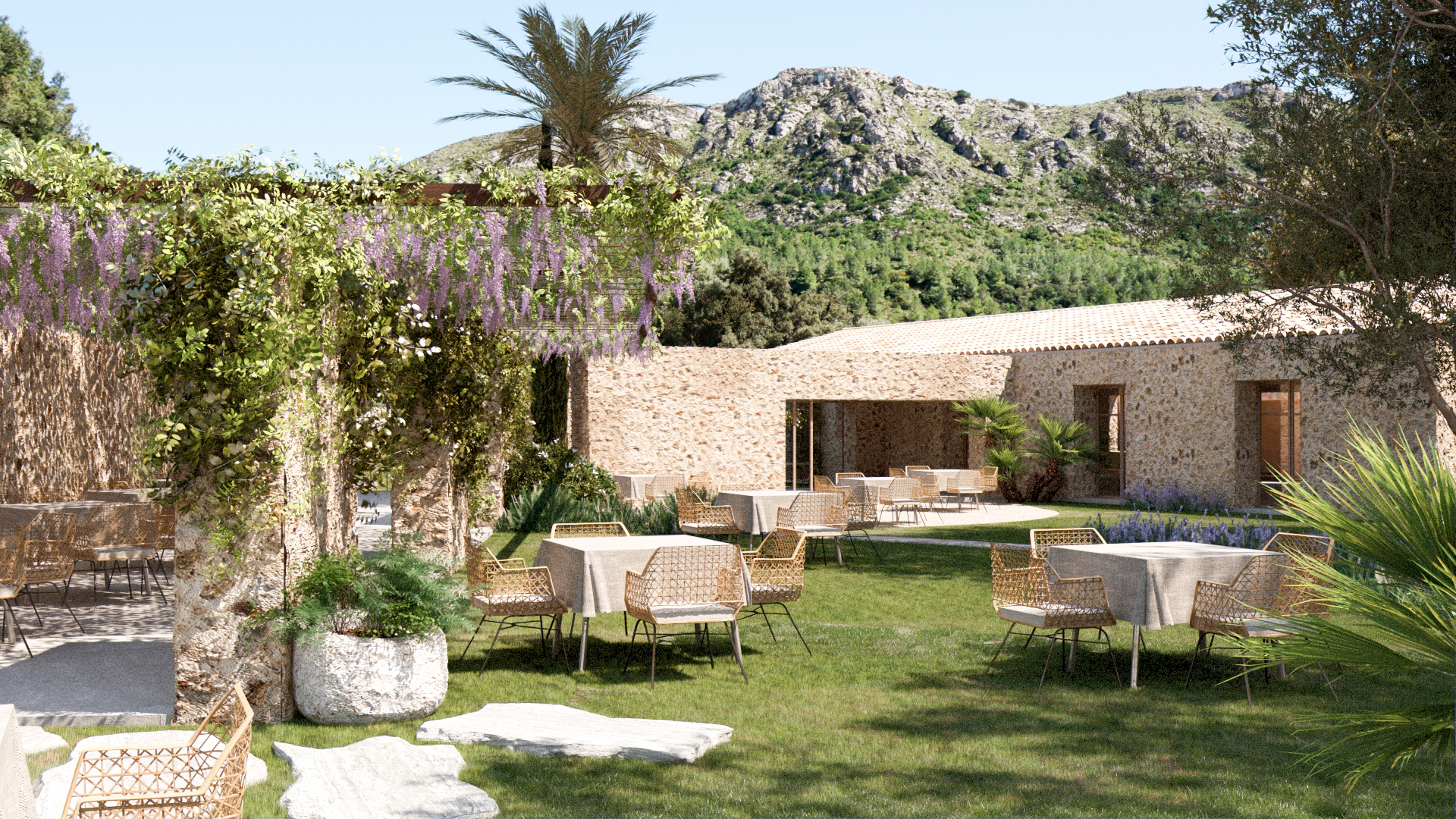 This island escape is an incredibly simple, modern hotel, situated within an ancient manor house: 'heritage meets Zen simplicity in sublime natural surroundings'.
Spread across 220 hectares, and adjoining the Llevant Mallorquin nature reserve, Es Racó is still a working farm and one of the islands largest rural estates.
A big focus point here is – you guessed it – conservation and sustainability, which is quite an undertaking in a medieval stone house. The property only features eight rooms, two stand-alone casas and twenty one casitas, ensuring guests can enjoy the natural surrounds in private.
The property also provides an on-site restaurant, spa and plenty of restful spaces, all designed with the aim of achieving true physical, mental, emotional and spiritual well-being.