With the bad news for travel this week, the change in Portugal's status, and no new countries being added to the green list, many people are considering continuing with their travel plans to amber countries that they expected to be green. So can you and should you travel to an amber country, If so, what do you need to think about before you go?
Can you travel to an amber list country?
The simple answer is yes. Despite confusing messages from the government that make it sound like any amber list country is riddled with mutant strains, there is nothing legally that stops you travelling. You don't need to have a valid excuse and no one at the airport is going to question you about your reasons for travel like they did before 17 May. The government advice that you "should not" travel is just that, guidance. You have no obligation to follow it. For me, it's a bit like an advisory speed limit on a bend. Legally they can't enforce it, but it's there to advise you of a risk but leaves you to the decision as to what to do. That's versus a legal speed limit that you have to abide by or face a fine.
The problem with the amber list is that there are countries that are doing extremely well with Covid like Malta, much of the Caribbean, and a few other countries like the UAE that are generally pretty good. However, there are others where cases are high and it could end up on the red list. This is the issue with the amber list. The government does not trust us to be able to act like adults and use some common sense. However, to be fair there are a lot of people that embark on travel without proper insurance, or funds if things go wrong even during a pandemic. I believe it is perfectly possible to travel safely to amber list country, especially if you are fully vaccinated.
Before deciding to travel you need to look at the country in question and see:
How many cases are there?
How many people are vaccinated?
How is their healthcare?
Can you get insurance to travel there?
How will you test to get back into the UK?
If flights got cancelled, how easy would it be to get back?
What do you need to enter?
A good guide to the general state of a country is FCDO advice. Surprisingly there are a number of countries on the amber list that have no FCDO warning against travel due to Covid. This means that the Foreign Office does not view there is a substantial threat due to covid in that country.
You can find all that information and most of the entry requirements via this page.
If you chose not to travel, most airlines won't give you a cash refund if you chose not to travel and the flight still goes. Some will allow you to move your dates but you will need to pay a difference in fare if there is one. Or for some you can take a voucher to use at a future date.
Insurance
Insurance is one of the most key issues with insurers changing their mind over the last few weeks as to how they will cover amber list countries. Some won't cover any amber countries, some will cover countries if there is no FCDO advice against it and some will cover any amber country.
So if you have an existing insurance policy check if you are covered. You need to be very specific as to what you are asking – are you going to a country that's amber AND against FCDO advice for example. Make sure you have the new Global Health card if you are traveling to a country where it would be accepted as it's a replacement for the EHIC European health card. If your EHIC is still valid, you can use that.
If you need insurance, Staysure are a reliable company I have used that offer a cheap add-on policy for travel within Europe against FCDO advice (around £15 extra). It also covers a few North African countries as well.
If you need insurance for amber countries or against FCDO and government travel advisories, battleface* is one of the largest providers. They also offer Covid-19 cover for medical expenses cover for travellers up to a maximum age of 59. You can find more information and check prices here.
Testing, testing

Testing to enter a country
You will probably have to have a test on the way out to most countries and not many accept rapid tests. I, therefore, recommend testing at the maximum time limit and spend time researching your company using Trustpilot. It's well, well worth paying more to use a company that's reliable with proper customer service that you can call. Otherwise, your whole holiday could go up in smoke if they are late with your results for the sake of a few extra pounds. I have used Express Test twice now and found their customer service answer quickly and be helpful. They cost around £80 and have sites around the UK. Note they are not UKAS fully accredited which a minority of countries require.
Testing to return to UK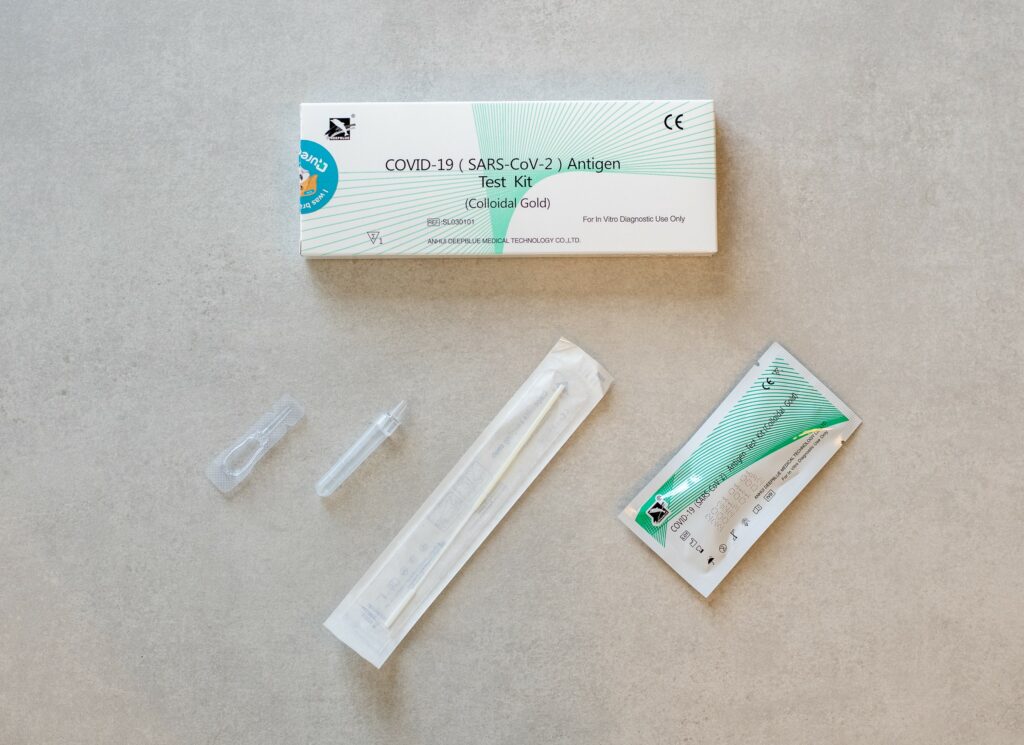 Again this is another area to be prudent. There are some rapid tests you can take with you and perform the test whilst away. This is the easiest option and they are generally cheap. I previously used Qured for £33 and has no issues and the majority of other people had none. However, a few people have experienced issues with long waits for certificates and no replies to emails. I suggest that you have a backup plan if you use Qured such as looking at local options or if you travel a lot taking a bak up test from another country with you.
For my next trip, I have purchased a similar product that has good reviews for customer service too. Medicspot costs slightly more at £45 but it's still not bad for a reliable service, especially with the 10% discount below.
Register your kit then follow the instructions on how to perform your swab (must be within 3 days before returning to the UK). Get your results in 20 minutes. You'll then take a photo of your results, send this to Medicspot, and you'll receive a doctor-signed certificate same-day. I'll let you know how I get on when I use it.
If you use this link you will get 10% off Medicspot.
Day 2 and 8 tests
Now here is the area where I would scrimp on testing and just go for the cheapest and the easiest. There is a good comparison site here that you can search for the cheapest Covid tests for travel. The cheapest I can see is £85 for both tests. I would make sure it's definitely on the government list by checking here – as I wouldn't trust a comparison site. But being able to sort the results makes it much quicker than starting off on the government website.
As long as you get an order reference number, then most people will not care if it takes a while to get the test results back. You can do a home test which you are allowed out to post or you are allowed to travel to a testing centre. You can even do a day 2 test on arrival at Heathrow as it's a test that is on or before day 2 with the day you arrive being day 0. You must have a reference number for your test purchase by the time you fill in your Passenger Locator form to return to the UK as you have to provide your number. You can read about my day 2 test experience here.
If you are going to go with the cheapest, make sure that you do it in plenty of time in case you have any issues getting the reference number you need for the PLF form.
Test to release

If you want to get released on day 5 (remembering that the arrival day is day 0) then you will need to pay for day 5 testing. You can read a review of test to release here.
I personally think it's worth spending some time to find somewhere that does test to release with same-day or next day results even if it costs slightly more. I don't see the point in doing a test that's going to take 48 hours to get the results as that's then day 7 before you get out!
Dam Health offers a same-day service for £99 and has clinics around the UK.
As soon as you get your negative result then you are free to leave quarantine. However, you will still have to do your day 8 test which you have already booked.
There are lot of circumstances that are not explicitly laid out in the government guidance, particularly if you are leaving the country again before the day 2 or 8 tests. This is poor but there is an email address that I would suggest you contact so you have things in writing. Prior to the traffic light system it was more clearly laid out that you can leave quarantine to leave the country.
It does at least say in the law "
(7) P must, on their arrival in England, travel directly to the place at which they are to self-isolate, and must then self-isolate until whichever is the earlier of—
(a)the end of the 10th day after the day on which they arrived in England or, if later, the end of any period that applies by virtue of paragraph 2 or 3 of Schedule 8;
(b)their departure from England; or
If you have further questions:
"If you're intending to travel to the UK in the next 7 days and facing a set of circumstances that are not covered by this guidance, email your enquiry to [email protected].
Do you have travel booked to an amber list country? Do you plan to travel anyway? Let us know in the comments below.
*battleface is provided by Tangiers Insurance Services Limited, a UK insurance intermediary authorised and regulated by the Financial Conduct Authority, Tangiers Underwriting Services SRL, a Belgian mandated underwriter registered with the Authority of Financial Markets and Services and battleface Insurance Services LLC, a US licensed insurance producer. The details provided on this webpage are for information only. Always read the description of cover contained within your policy to ensure it is suitable for your needs.