You can read about the new Barclays Avios Rewards scheme in this article. In this one, we will look at how you earn and redeem the vouchers.
How do I earn an upgrade voucher?
The upgrade voucher is very simple. You basically get one every 12 months with the first one when you have been a Barclays Avios Rewards member for 12 months. It should appear in your Executive account within 5 days of the 12 month anniversary of your first payment to Barclays Avios.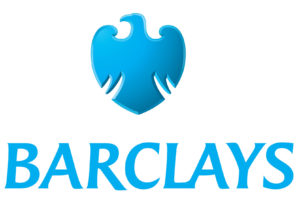 What can I use the voucher for?
It has to be used on Avios redemption flights, so there needs to be availability in the cabin you are upgrading too
It is only valid for one person return or two people one way
You can upgrade by one cabin eg World Traveller Plus to Club World but you can't upgrade to First
You will need to pay any additional taxes due for the new cabin
You can only use the voucher on a new booking, not an existing one
You can use it for multi-sector bookings and it doesn't need to be used on all the segments. But where an upgrade is not available for all sectors and you choose to redeem your Cabin Upgrade Voucher, you will not be entitled to reuse or partially use the Cabin Upgrade Voucher for future bookings.
Cabin Upgrade Vouchers can only be used for British Airways flight-only itineraries with departures from the United Kingdom,
Must be used for British Airways mainline and City Flyer franchise operated flights issued with a British Airways flight number only.
Partner and code-share flights are excluded and will not be eligible for the Cabin Upgrade Voucher, including Sun Air and Comair.
Club World London City flights are excluded.
You can't use the voucher with 'Avios and Money', 'Pay with Avios' or cash bookings.
How long is it valid for?
You have to start travel within two years of the date of the voucher issue
When using your Cabin Upgrade Voucher on a multi-sector trip which includes a domestic connecting flight, the final leg of outbound travel must have commenced within 24 months following the date of issue.
It says that vouchers can not be extended beyond 24 months. Obviously, I would expect in situations like the current pandemic that would change, but let's hope we are not in the same place in two years time!
What if I want to cancel my booking?
If you cancel your booking more than 24 hours before departure, the Cabin Upgrade Voucher will be re-issued to your British Airways Executive Club account for the remainder of its original validity. If travel using a Cabin Upgrade Voucher is cancelled within 24 hours of travel, you will lose the voucher.
What else do I need to know?
It will be visible in the e-Voucher section of your British Airways Executive Club account
You can use it for someone else. The Barclays Premier Banking customer to whom the Cabin Upgrade Voucher was awarded must be the person to make the booking using a Cabin Upgrade Voucher. The Member does not have to be the person to travel to use the voucher.
The Barclays member must redeem their own voucher – you can't share it within a household account
You can't use them with any other non-Barclays vouchers such as an Amex BA companion voucher
A Member can use up to two of their own Cabin Upgrade Vouchers earned with Barclays Premier Banking for any one booking.
If an upgraded booking contains an infant travelling on an infant fare, the infant will automatically be upgraded with the adult on the booking.
Child fares will be subject to the same rules as adult fares.
You can find all the details of the upgrade voucher on British Airways here.