We are gradually working our way around as many of the Heathrow lounges as we can. So while I was staying at the Hilton Garden Inn T2 (review here), I decided to pop in around early evening time. Paul also visited on another occasion to check out the breakfast menu.
You can view all our Heathrow lounge reviews here.
Where is it, and what are the opening times?

The Plaza Premium arrivals lounge T2 is on the arrivals level just by the door to exit to the car pack and near M&S food. It is open from 0500 – 2200 daily.
How do you get access?
You can get free access through Priority Pass or by having an American Express Platinum card. They also accept Lounge Key, Lounge Pass, Dragonpass, Diner Club and Lounge Pass. You can purchase access direct from Plaza Premium here for $53.
You do not need to have been on a flight to access the lounge, meaning it could be useful for a free drink or food if you are staying at the Hilton Garden Inn and have access. It would also be a good spot to wait when picking someone up.
The Lounge
On first impression, the lounge is pretty small and feels like a bar more than anything. In the central area is the bar and tables with a work area at the back. This consists of a bench table with chairs and sockets.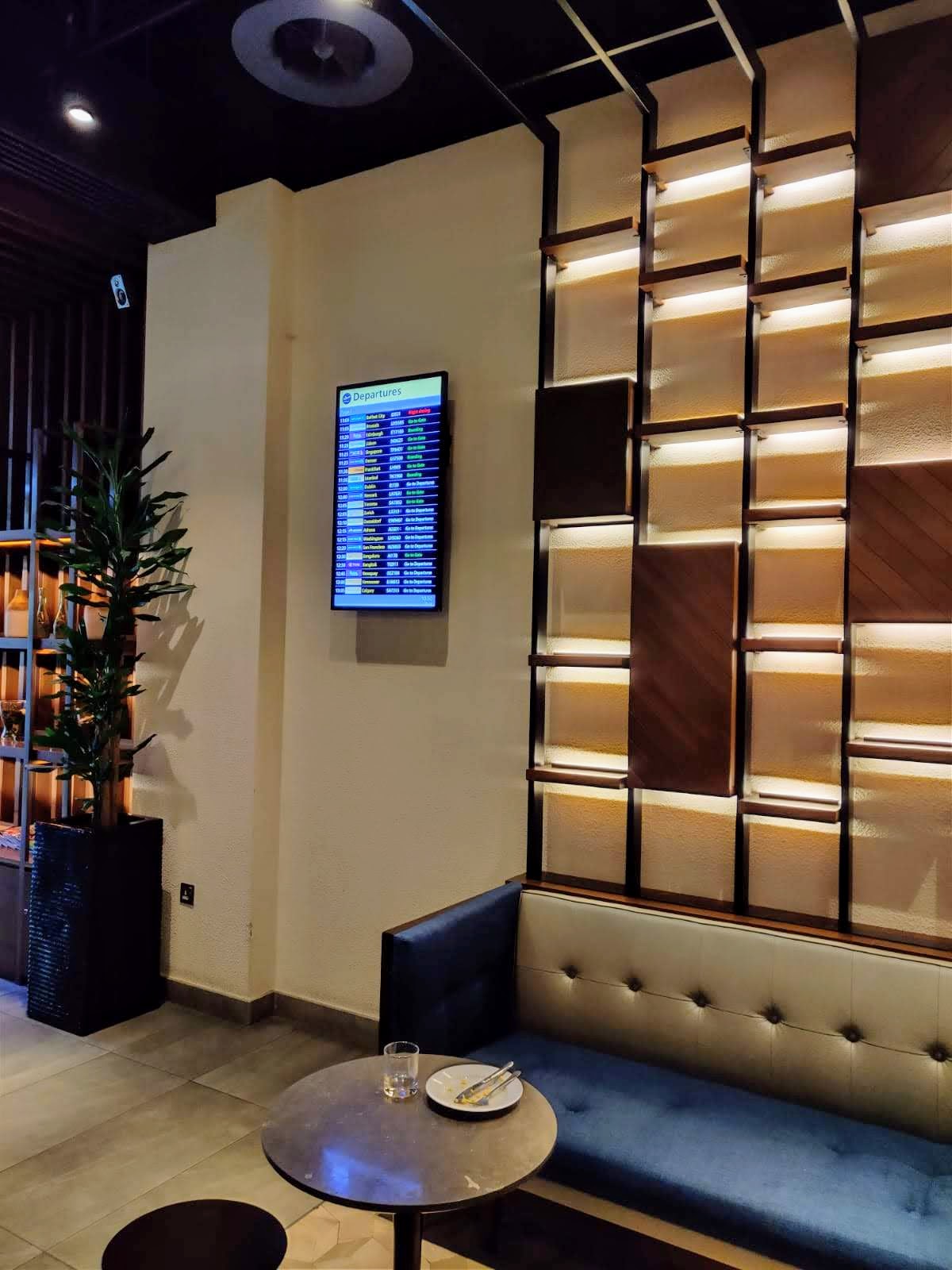 Some drinks are included, but a relatively small selection of alcohol. There were a few spirits, one lager and red or white wine. If you want, you can pay extra for other drinks, including cocktails or sparkling wine.
There was a small menu of food:
As I needed to try the Hilton Garden Inn T2 restaurant, I decided to try the Greek salad. It was pretty quick to arrive and tasty. The portion size was pretty generous; I thought for a starter.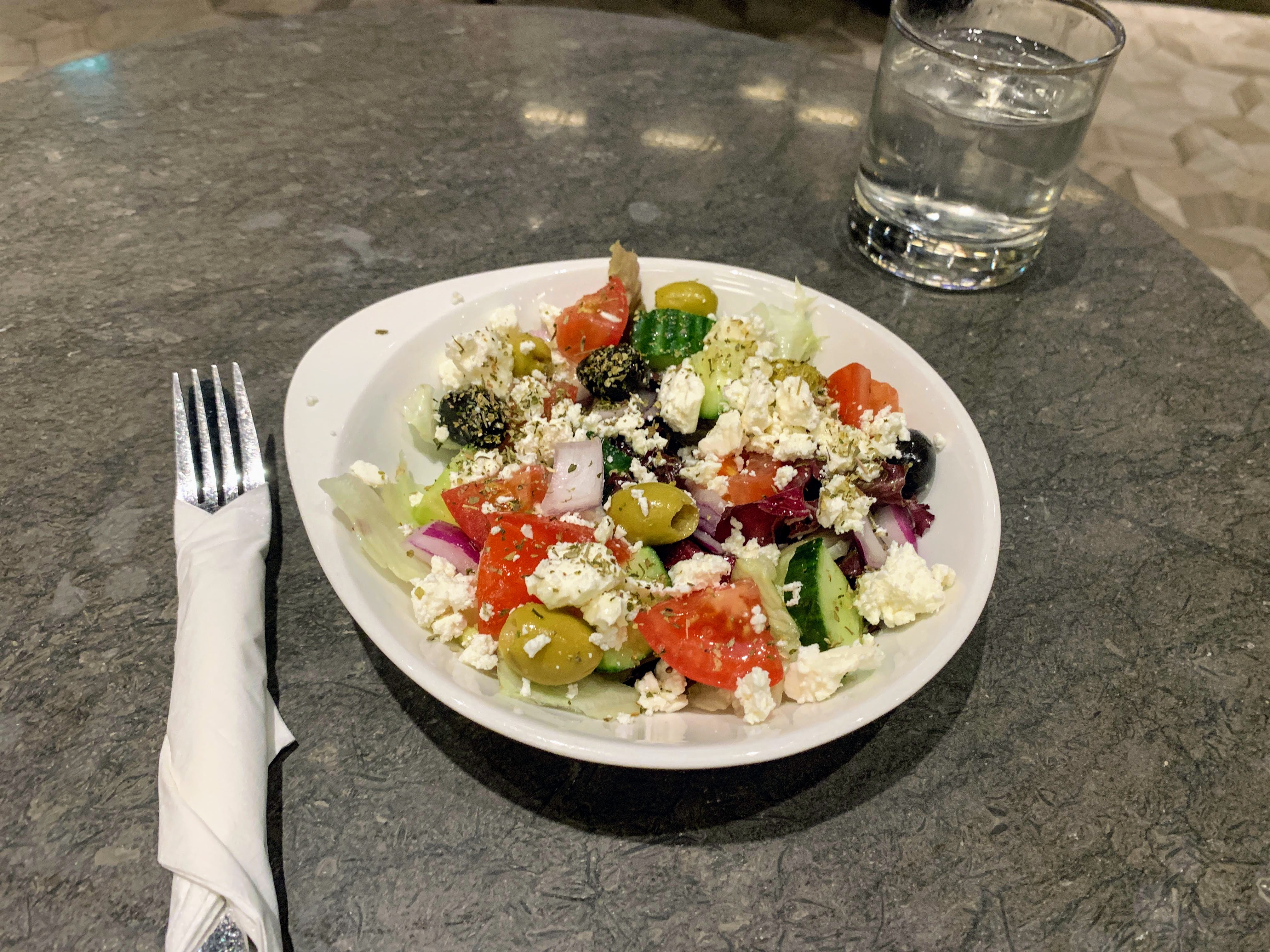 Paul went for the English breakfast on his visit.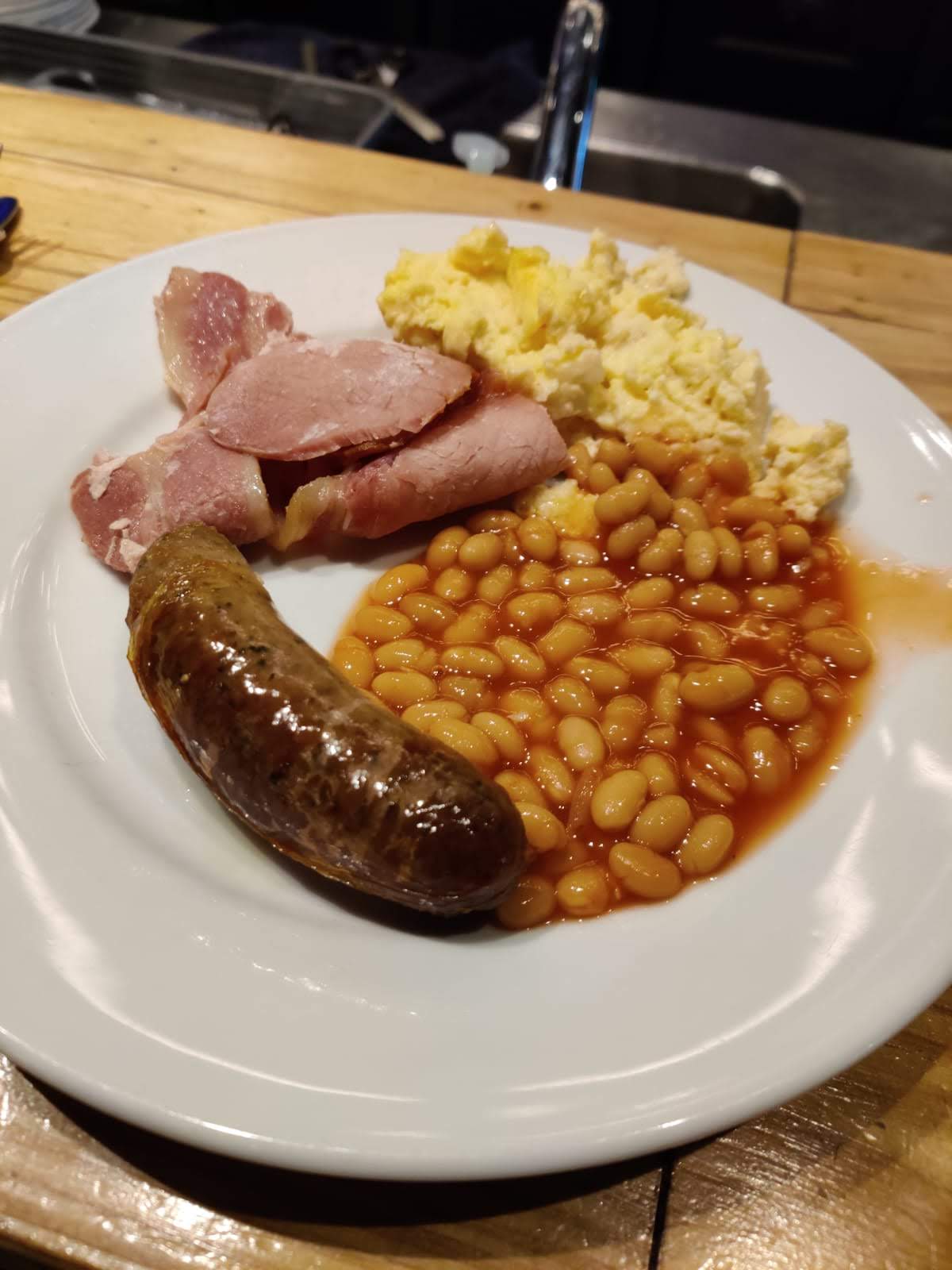 Although the main lounge is small, it does have hidden depths! There are showers that are free to use with lounge access, or you can pay £20 for 30-minute use of the shower. I thought they looked pretty good if you got it for free and wanted to freshen up after a flight. Essentials such as shower gel, shampoo, conditioner, a hairdryer and dental kit are provided.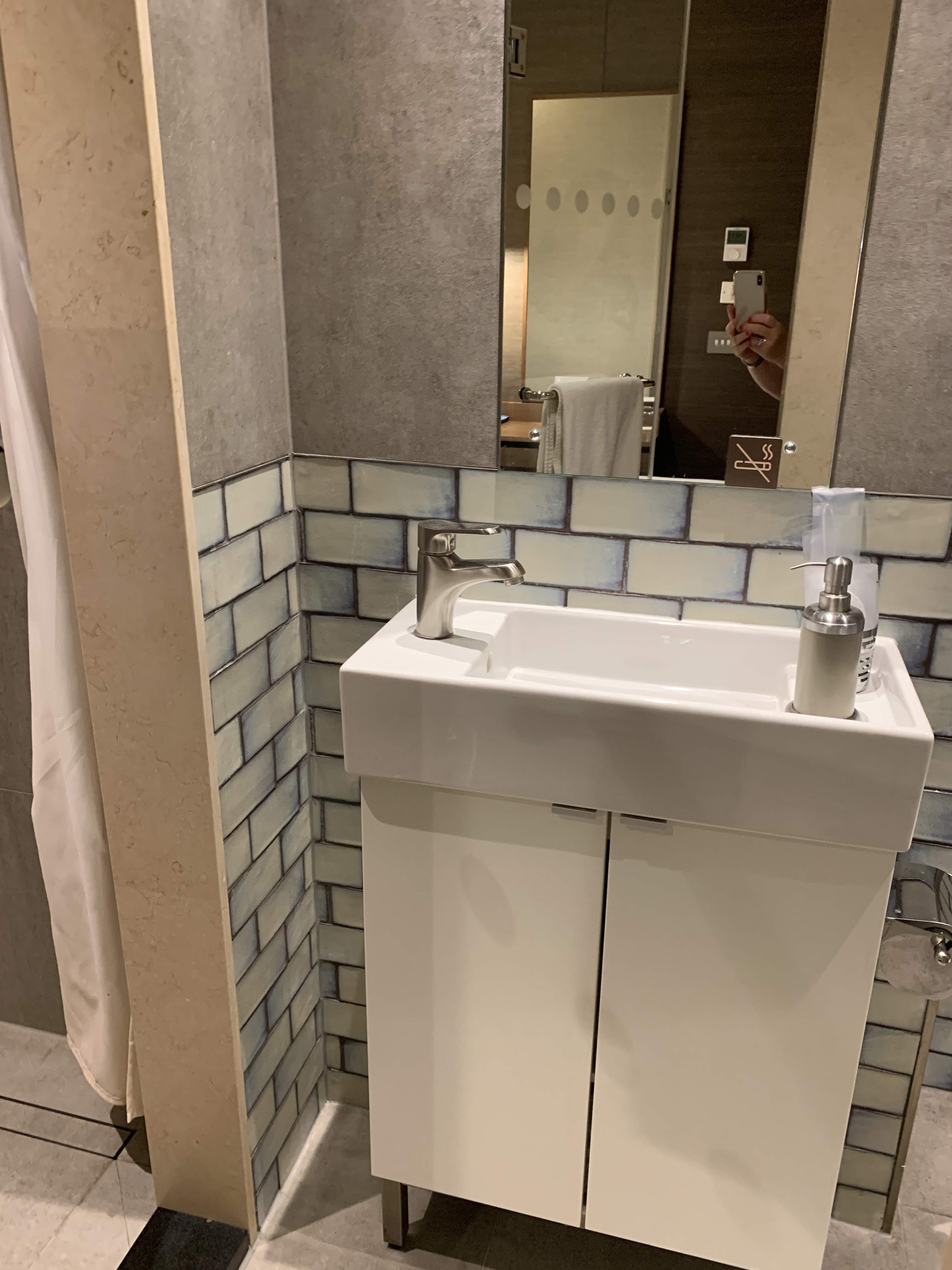 If you have ever considered a getting a day room at Heathrow, you may be interested to know that they have bedrooms here which you can stay in for £60 for 3 hours. This is quite pricey for a small room, but if you are limited for time and can't leave the airport, then it could be worth looking at. If you have more time available, have a read of this article about booking day rooms.
The final amenity they have is a room for spa treatments. As they share a therapist with their departures lounge, it may be wise to book in advance if you know you want a treatment. Again this could be handy if staying at the Hilton Garden Inn, which does not have a spa. You can book by email on [email protected] or by phone on 0208 9767807.
Here is the spa menu: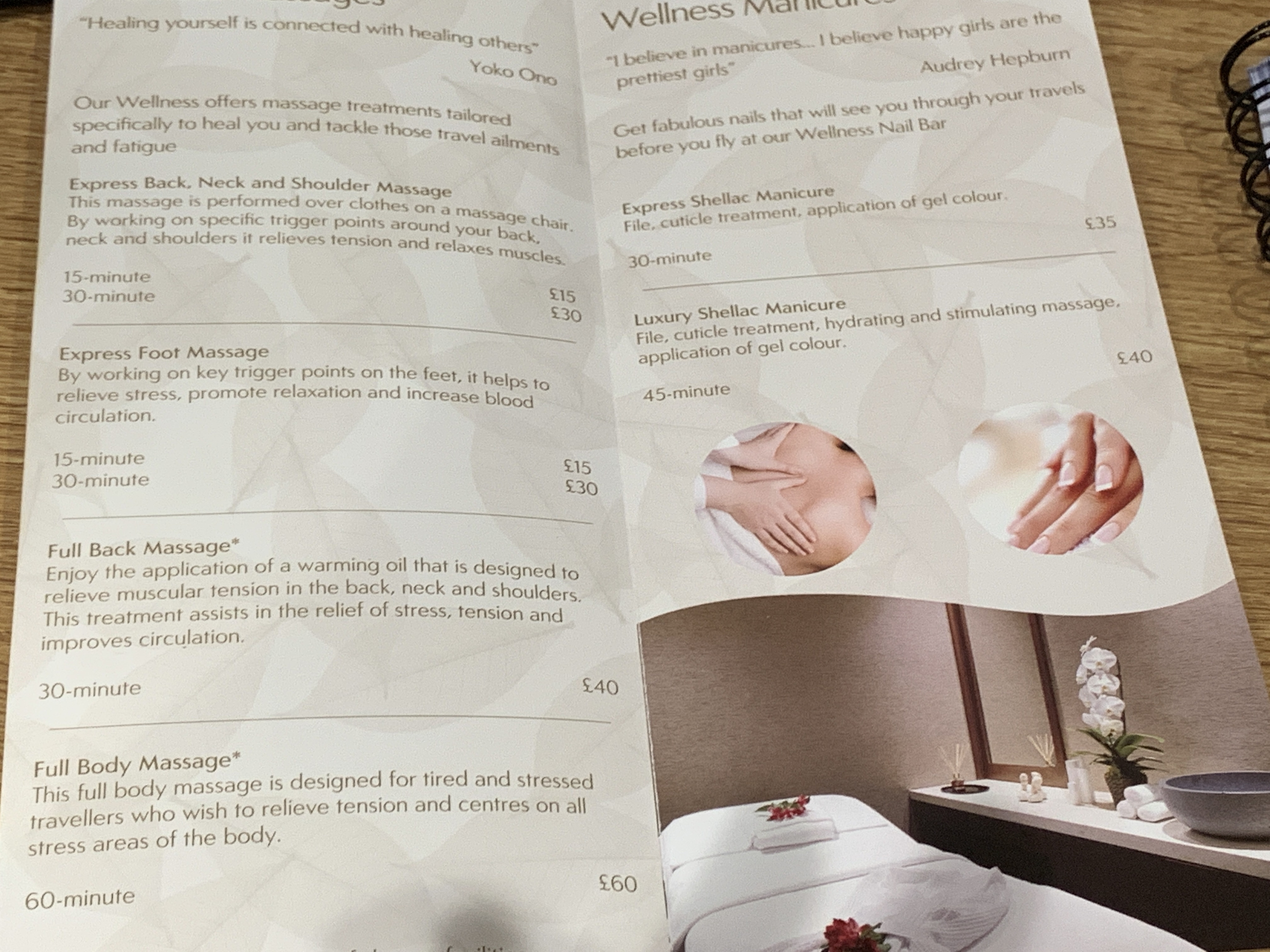 You can find more information on the Plaza Premium lounge at T2 and their other Heathrow lounges here.