Qatar Airways have launched their usual Valentine's Day sale for business class fares when 2 people travel together and book by 14th February. The fares are available from the UK and there are also some good ex EU deals too. For once there are actually some reasonable fares from the UK with the best prices generally being from Edinburgh or Cardiff. Prices for single travellers appear to be slightly reduced but not nearly as good as for 2 people.
So is it worth the extra hassle to fly Qatar at these prices even if they don't fly direct?
Qatar indirect vs BA direct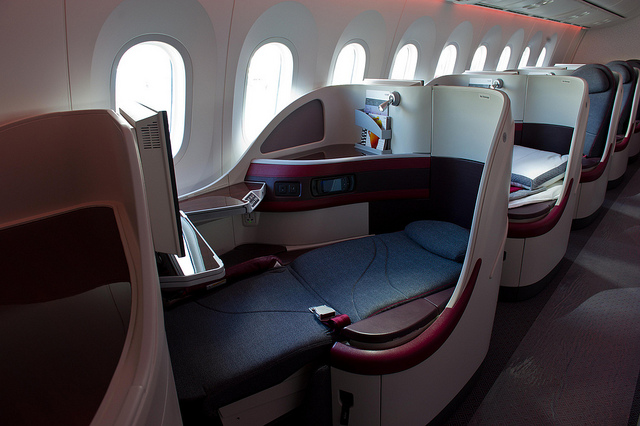 The advantage of flying Qatar rather than BA, even if they are indirect, is two fold. Firstly, in my opinion, the on board product is vastly superior on the more modern Qatar aircraft such as A380, A350 and B787. Secondly, just one trip to most destinations will get you 560 BA tier points and more Avios than flying BA. 560 tier points is only 40 tier points away from being Silver which gives you free seat booking and lounge access even in economy.
The Qatar business class product has the latest reverse herringbone seats on most long range aircraft apart from the B777 and A330. This means direct aisle access for every passenger. They also allow you to dine on demand meaning you can eat your meal whenever it suits you. The food and service on board is one of the best you will experience in business class, let alone at these amazing prices.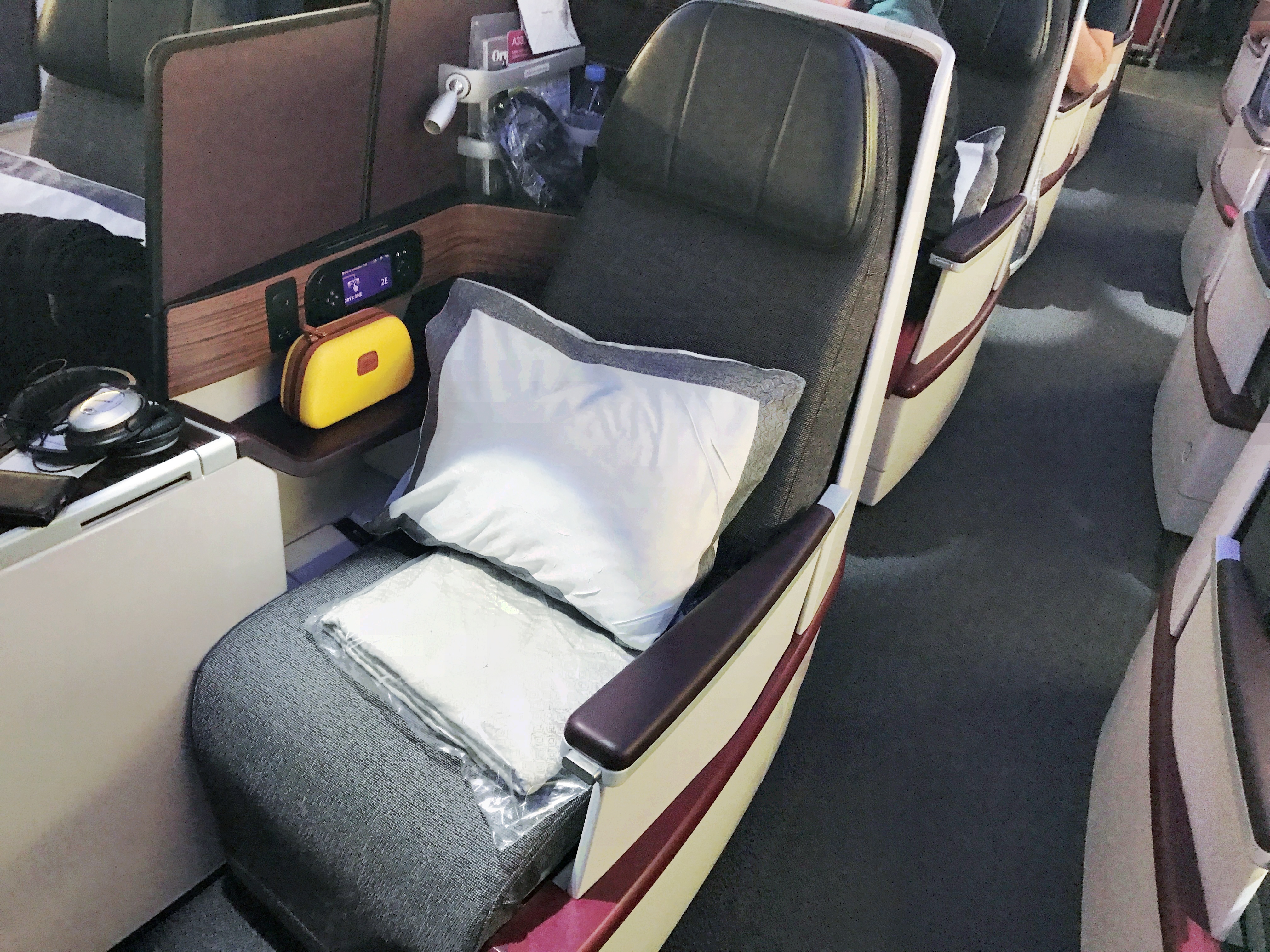 The lounge in Doha is pretty spectacular too and a pleasant way to spend some time in Doha waiting for your connection although it is often very busy. The only disavantage is that there are no spa treatments for business class passengers unlike BA.
You can read reviews of Qatar's business class on various aircraft here.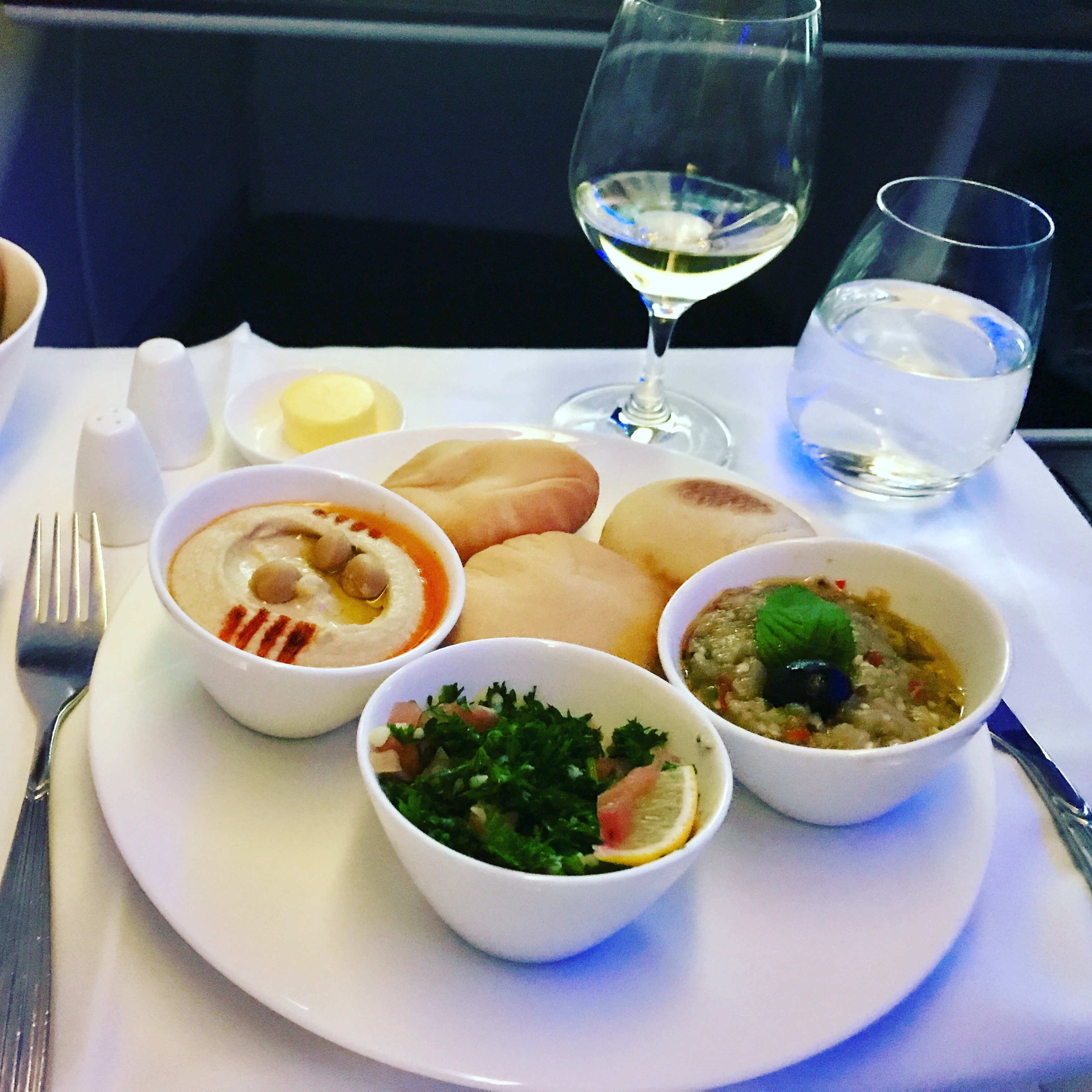 The prices
Here are some of the highlights. Prices per person start from those shown below, based on 2 people travelling together. You may be able to get cheaper flights starting in Eastern Europe but be aware treat some starting points get less tier points and only have short haul aircraft. Sofia, Zagreb, Bucharest, Budapest and Prague usually offer cheap fares.
You may be best using Qatar's website to look for flights if you have specific dates. Google flights was often showing incorrect prices until you actually selected the flights when I was researching this article.
Chiang Mai

From Cardiff £1669
From Oslo £982

Singapore

From Edinburgh £1591
From Oslo £1290
From Berlin £1340

Tokyo
Cape Town

From Stockholm £1597
From Berlin £1603

Johannesburg

From Oslo £1480
From Berlin £1346

Maldives
Bali
Bangkok

From Helsinki £978
From London £1592

Phuket
Krabi
Kuala Lumpur
Ho Chi Minh City

From Helsinki £1194
From Cardiff £1781

Auckland
Canberra
Sydney

From Stockholm £1537
From Edinburgh £2454
The rules
Travel period: 1 March until 10 December 2018.
All travel must be completed by 10 December 2018.
Blackout dates (dates when discounts do not apply): from 6 July 2018 until 5 August 2018 (incl) for outbound flights and from 10 August 2018 until 9 September 2018 for Inbound flights.
Valid on Qatar Airways operated return flights originating from United Kingdom (London Heathrow, Manchester, Birmingham, Edinburgh and Cardiff) via Doha (DOH) only.
The sale page is here.
Other discounts
There is also a discount code you can use at the moment. The code FLYQRUK can be used for 15% off the following new destinations: Chang Mai, Penang, Pattaya or Canberra from the UK.