Virgin 'spins' new ex Air Berlin business class
Virgin has launched a major PR exercise and rebranding to introduce the ex Air Berlin aircraft which I talked about in this article. From May this year the aircraft will be used on certain routes from Manchester for the summer. So if you see any good fares out of Manchester, make sure you check whether it is one of the routes offering the Air Berlin aircraft and that you are happy with these seats instead of the Virgin ones. Note there is no Premium Economy on these aircraft.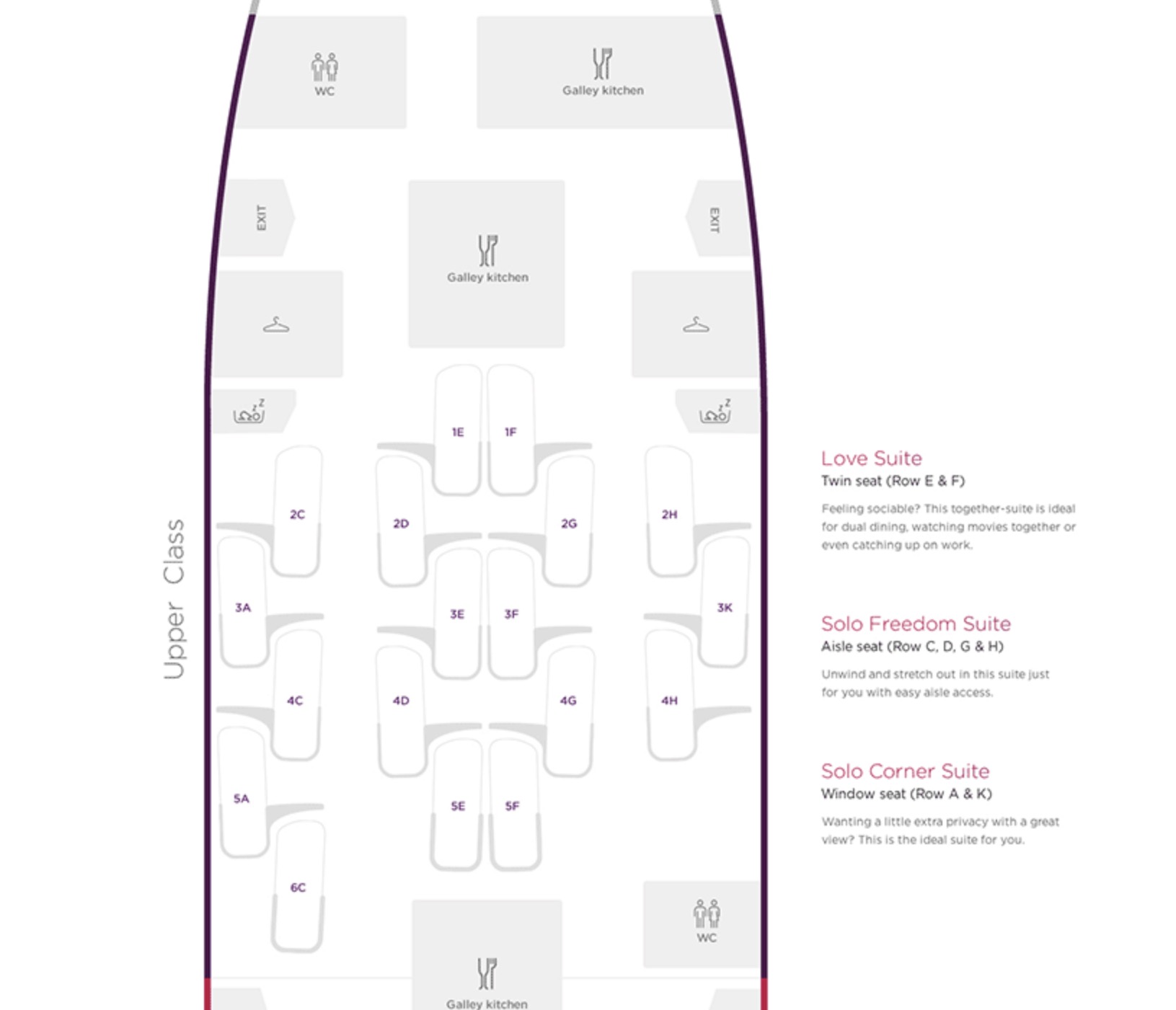 To make these seats sound more attractive Virgin has rechristened them with typical Virgin catchy names. The seats themselves are actually not really any worse than the current Virgin ones which have their own flaws. The only thing to watch out for is the 'Love Suite' which is a little like  BA's middle Club seats which are unofficially called 'honeymoon seats'. I would strongly recommend avoiding these as a solo traveller (or you are not that keen on your travelling companion!). AS you can see from the photo above they are pretty close together with a small head height divider between them.
The best choice for solo travelers will be the window seats which are very private. The seats all have aisle access too. Personally I would not be put off by flying on Air Berlin aircraft providing I could get a window or aisle seat whilst travelling g on my own. There will also not be an onboard bar like on Virgin' own aircraft but again it is not really a deal breaker for most people.
CAA investigates claims of deliberately breaking up groups who don't book seats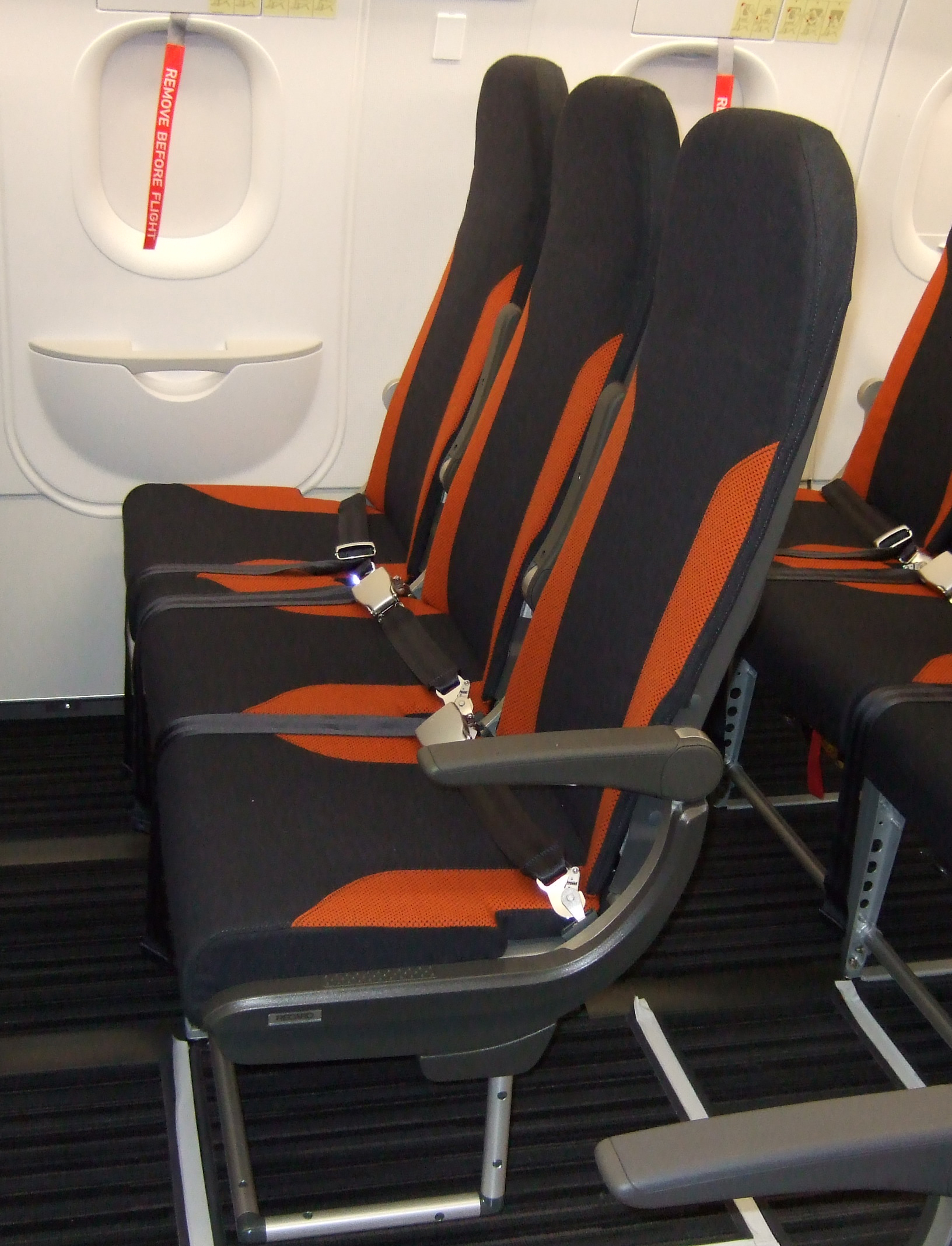 The UK Civil Aviation Authority (CAA) has launched a review of airline allocated seating polices. If you look at the results at the bottom of this section Ryanair is clearly way above the average for airlines which suggests something is not quite right. BA is very average which is encouraging to see.
Many airlines have a policy that automatically seats families together even if no seats have been booked which include EasyJet and BA. However, this does not always work and there have been circumstances of 3 year old children being allocated seats away from their parents. If this happens to you make sure you ask at every stage of the journey to get the seats change but often it is not resolved until on board. Cabin crew will normally fix this onboard, if not the prospect of sitting next to an accompanied child is normally enough for most people to volunteer to swap seats!
The CAA research* of over 4,000 consumers who have flown as part of a group (of two or more people) in the last year, found that:
Just over half of respondents reported that their airline informed them before they booked their flight that they would need to pay to ensure their group could sit together
Ten percent of respondents said that they had been informed after they booked; a further ten per cent said that they were never made aware by their airline that they may need to pay more to guarantee sitting together
Although the vast majority of respondents were aware that they might not be able to sit together even if they booked as a group, almost half believed that their airline would automatically allocate them seats together
However, two in five respondents thought that their airline would not automatically sit them together
Around half of all passengers who sat together did not have to pay an additional charge to do so. However, seven per cent of respondents that ended up sitting together said that they had to change seats either at check-in or on-board to avoid being sat apart
Andrew Haines, Chief Executive of the CAA, said: "Airline seating practices are clearly causing some confusion for consumers. Airlines are within their rights to charge for allocated seats, but if they do so it must be done in a fair, transparent way. Our research shows that some consumers are paying to sit together when, in fact, they might not need to.
"It also suggests that consumers have a better chance of being sat together for free with some airlines than with others. The research shows that it is the uncertainty around whether their group will be split up by the airline that is driving consumers to pay for an allocated seat.
"Findings from our research show that UK consumers collectively may be paying between £160-390m per year for allocated seating. Of those paying, two-thirds spent between £5 and £30 per seat and a further 8% paid £30 or more. Our work will consider whether or not these charges are fair and transparent.
"As part of the review, we will be asking airlines to provide information on their policies and practices. We will be looking into how airlines decide where to seat passengers that have booked as part of a group and whether any airlines are pro-actively splitting up groups of passengers when, in fact, they could be sat together. We will not hesitate to take any necessary enforcement action should it be required at the end of the review."
Chances of being separated if not paying extra to guarantee seats by airline
Total respondents who flew with this airline and didn't pay more to sit together and WERE separated from their group per airline:
British Airways (BA) 15%
easyJet 15%
Emirates 22%
Flybe 12%
Jet2.com 16%
Ryanair 35%
Thomas Cook 15%
TUI Airways (previously Thomson Airways) 12%
Virgin Atlantic 18%
Qantas new safety video
Finally Qantas has released a new safety video which shows Aussie's being, well, Aussie, in destinations around the world. You can see the video below.