If you would like to ask a question to be featured on the blog, please feel free to contact me by email at [email protected] or click on the contact us tab above.
Today's question comes from reader D " Hey Michele. I came across your website around a month ago via a Google search when doing some very preliminary work planning a trip for my 50th birthday in March next year.  We certainly share the same ethos in getting value for money for the finer things of life. Already, with the help of your website, I've booked my trip to Bangkok (via your news article about the Garuda business class deal  – an overnight stay in Jakarta is a small sacrifice when considering the £1082 cost of a flight, including the flatbed element of the journey too ?)  so thank you so much for that.
The purpose of this email. I tend to get the sweats booking any hotel room over £100 but as it is a special occasion, I'm prepared to extend that a little. Me and my wife are planning on stopping in Bangkok for 3/4 nights, Singapore for a similar time before some beach stays, possibly in Krabi, before the flight home from Bangkok.
Do you have any guidance on purchasing of Club Lounge rooms at all and when the best rates 'may' be let out by the main hotel brands? I've seen the guidance on your website about using the likes of topcashback etc. I'm after some insider guidance as to when the actual hotels may send out promotion communications that far in advance. 
I've done the whole backpacking thing before, so know that I only have to travel a short distance from anywhere in Bangkok/Singapore to sample delightful food hawker culinary delights, which is why I'm at odds on whether I'm doing the right thing looking a Club Lounge, especially from a cost perspective but then I look at Bangkok Millenium Hilton next to the river and Mirage Bay in Singapore and I'm left thinking… what should I do? 
I will answer your question in generic terms as well as more specific advice for your destination.
The first thing to decide is whether you will get the benefit of the club lounge and it pays to do as much research as possible. Here are the sort of questions you need to answer:
Does the lounge include alcoholic drinks in the evening and if so what (many US lounges don't)?
What sort of breakfast does it provide and can you also have breakfast in the main restaurant?
What hours are the evening drinks? There is no point paying for a club room if the hours of the drinks are when you won't be in the hotel
Are there any additional benefits such as afternoon tea, in room or lounge check-in or pressing service?
Tripadvisor is a usual resource as you can usually filter the reviews on Executive lounge or whatever it is known as. The most important question is – how much benefit would I get from using the lounge versus the increased price? You will notice that I stay in Club rooms very frequently. (hotel reviews are here) There are 3 reasons for this. Firstly I have status with Hilton and Marriott which allows me free access. Second I often travel alone to conferences and will then work in the evening. I prefer to sit in the lounge rather than spend all night in a hotel room and plus I can have a few drinks and often a free dinner from the evening snacks. Finally, when on holiday I will book a Club room in destinations where drinks are expensive. This is specifically for drinks that I like, as in Asia beer is always pretty cheap but it is not my drink of choice.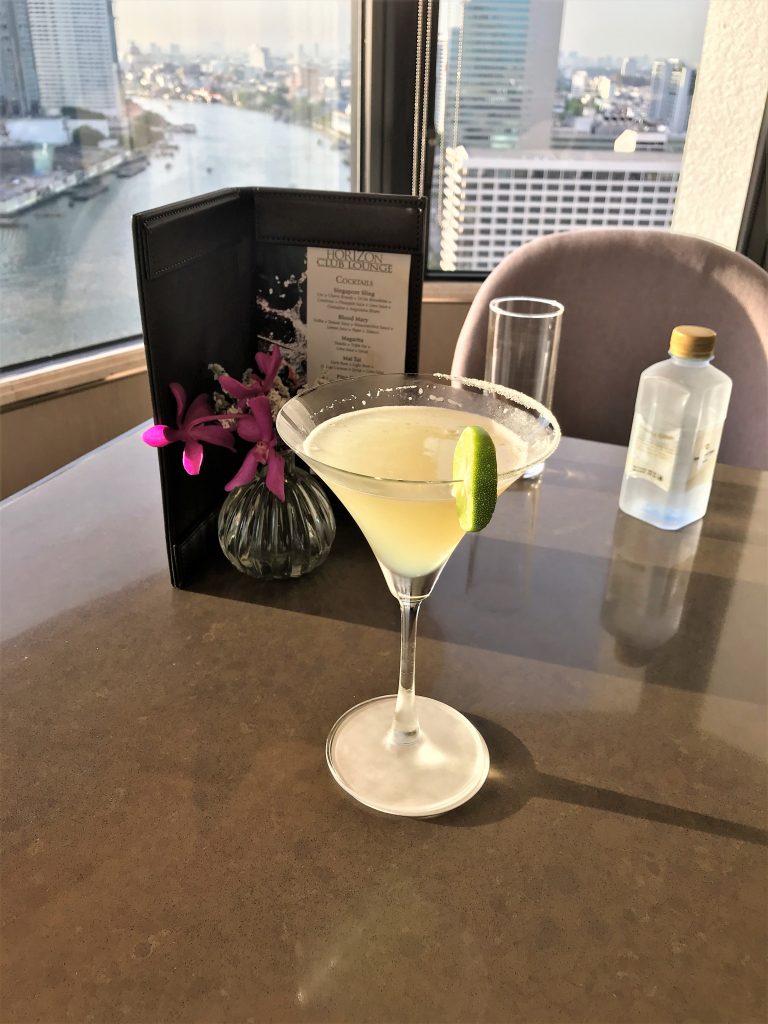 To answer your question specifically for Bangkok and Singapore other than beer, drinks are quite expensive, particularly wine which is extortionate for pretty average wine. Obviously, it depends on where you go to drink but certainly in hotels they are very expensive. I also find that the evening canapes in most South East Asian Club lounges are excellent and often almost enough to make a meal of. They generally have nice surroundings and good service. Most offer afternoon tea as well which I have as my lunch meaning the only meal I need to buy is a small dinner!
In terms of getting the best price here are some tips:
Make sure you sign up for the loyalty or email program of the hotels you are considering – they will often send out offers exclusively to members and will give an additional discount too.
Regularly check the hotels own special offers page in case they haven't emailed out all the offers. There is no particular time for offers other than around Black Friday where all the hotels tend to have sales. Hotel rates are usually cheapest at around 3-6 months before but could then come down again in a sale or if the hotel isn't busy you could get a last minute bargain but it is a gamble. However, most hotels would not be offering deals for March this early usually except in a general sale. Shangri-La tend to do offers quite close to the time but each hotel varies. 
Hilton often have sales for Asia but you would need to sign up specifically for that region's emails, although I do feature them on TLFL usually. With Hilton, I would wait for a sale, join Hilton Honors for the extra discount and then use Topcashback as well which is around 5% if you don't have status in Hilton.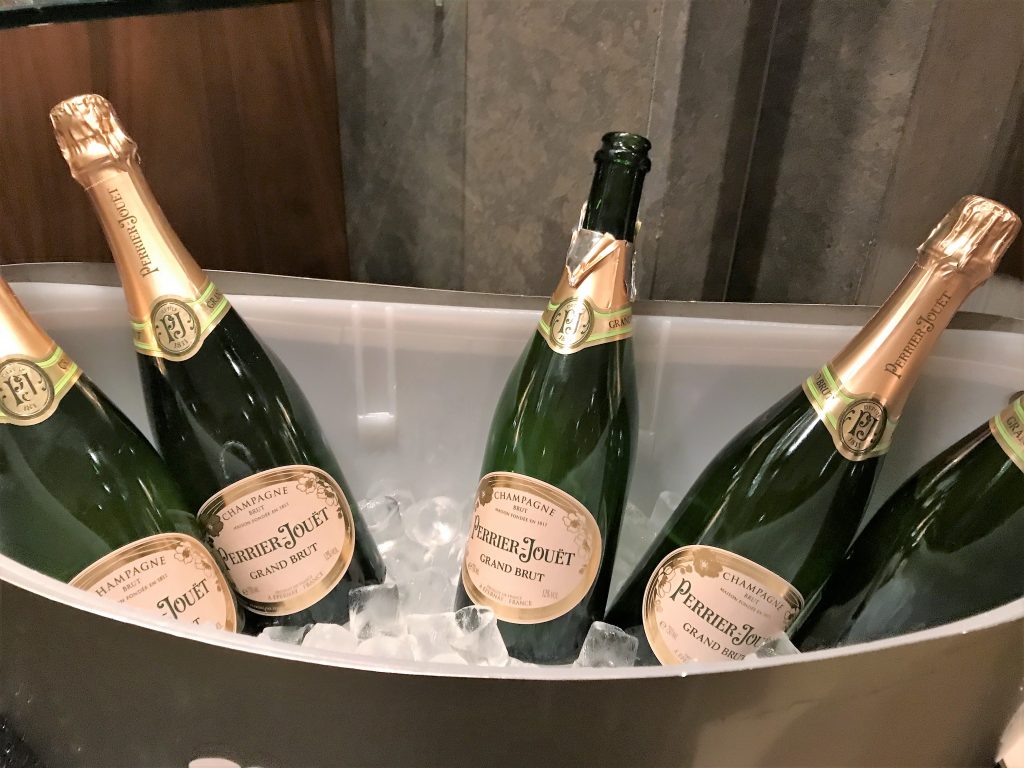 Some hotels will allow you to buy access to the lounge even in a basic room. This is not always advertised on the website so it is always worth enquiring as it may work out cheaper than buying a club room if all you want is Club rooms access.
It is also worth checking Virtuoso through Classic travel or Propeller. Some hotels will offer lounge access with a basic room if booked through Virtuoso although the rates will always be the more expensive flexible rates.
You could consider using points and cash to discount your room if you have points in the hotel loyalty scheme although these are often worse value than paying for a room outright with points.
For Intercontinental hotels, you could consider joining the Ambassador club if you will be staying at an expensive hotel at a weekend. For $200 you get lots of benefits including an upgrade and a free weekend night. I will be doing a more in-depth article on this shortly.
One option is to use someone like booking.com who often have hotels with club rooms at good rates (make sure you have an account and sign in to get the best ones) that are cancellable. You could book a cancellable room now and then keep looking but at least you are safe if rates rise.
Do you stay in hotel Club rooms? Do you think they are worth it? Do you have a favourite in Bangkok or Singapore? Let us know in the comments below or on social media