Today's reader review for our competition is about BA Club Europe and Paradise Villas in Crete from Gordon. If you enjoyed it, let us know in the comments below. We do not encourage criticism of reader reviews. They are not professional writers and everyone has a different style that won't suit everyone's taste.
Background
I've been a GoldSmith member of Mr & Mrs Smith, on and off since they began. As someone who is beyond controlling when it comes to booking and managing every aspect of my own travel, it may seem odd that I handed over part of this trip to a concierge service, but a Sale offer appeared last year, and the pricing was excellent, and in conjunction with a B&O A1 smart speaker thrown in, I decided to book a week for 4 of us in Paradise Villas in Crete. I still booked the flights myself, partly as the other couple would be flying in from Inverness and then the 4 of us onwards to Crete
Check-in
Against my better judgement, I acquiesced to getting up at stupid o'clock to drive to Heathrow, rather than stay over at the Sofitel the night before. This decision almost ended in divorce, not only because getting up at 2:30am is not my best mood enhancer, but 'someone' actually forgot to book ANY parking at all so we ended up paying more than short term/valet pricing for some remote car park that may as well have been in Hounslow. The courtesy bus(!) was timely, though and we were in T5 by 4 am.
As a GCH, we went to the First Wing, but this doesn't open until 4:30 am and the security channel itself, not till just before 5 am to coincide with the lounge opening hours. The First Wing was a mess. People laying all over the seats, and floor, rubbish strewn etc. Some check-in staff arrived at 4:15am and, much to my surprise, turfed them all out and tidied up the furniture, area.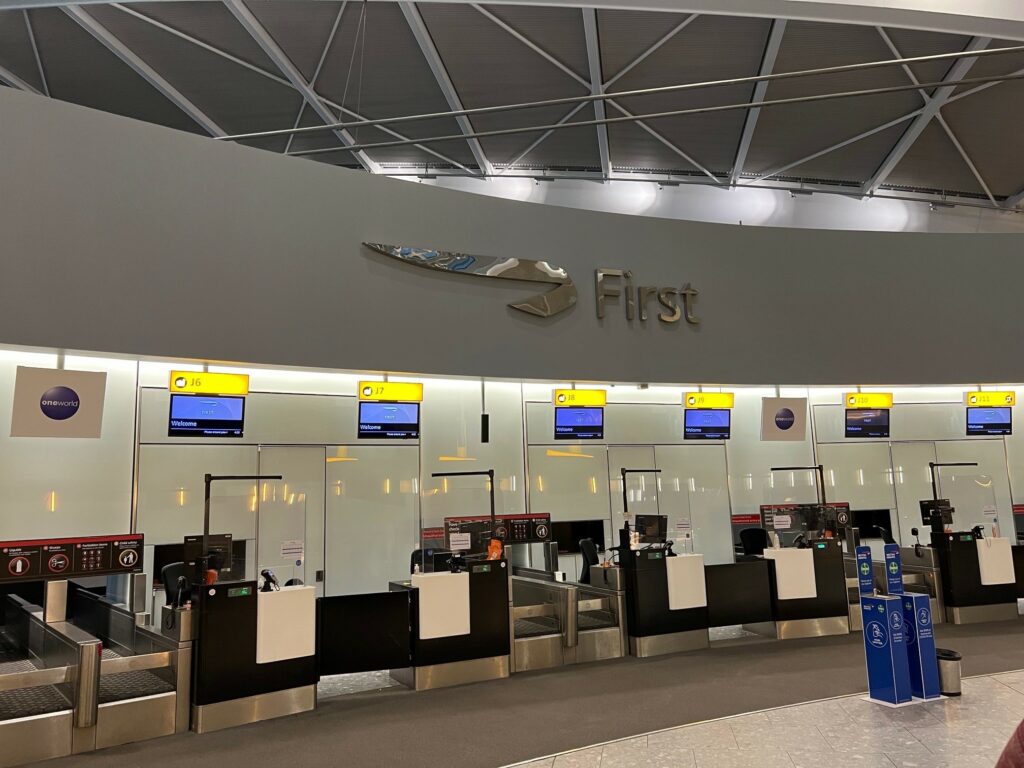 With all the luggage drama going on, we packed wisely and managed to go with only hand luggage. Thankfully Club Europe's two pieces allowance was fine, and after a short delay at security, while someone was trying to bring in more than their one guest, we were in the lounge.
Lounge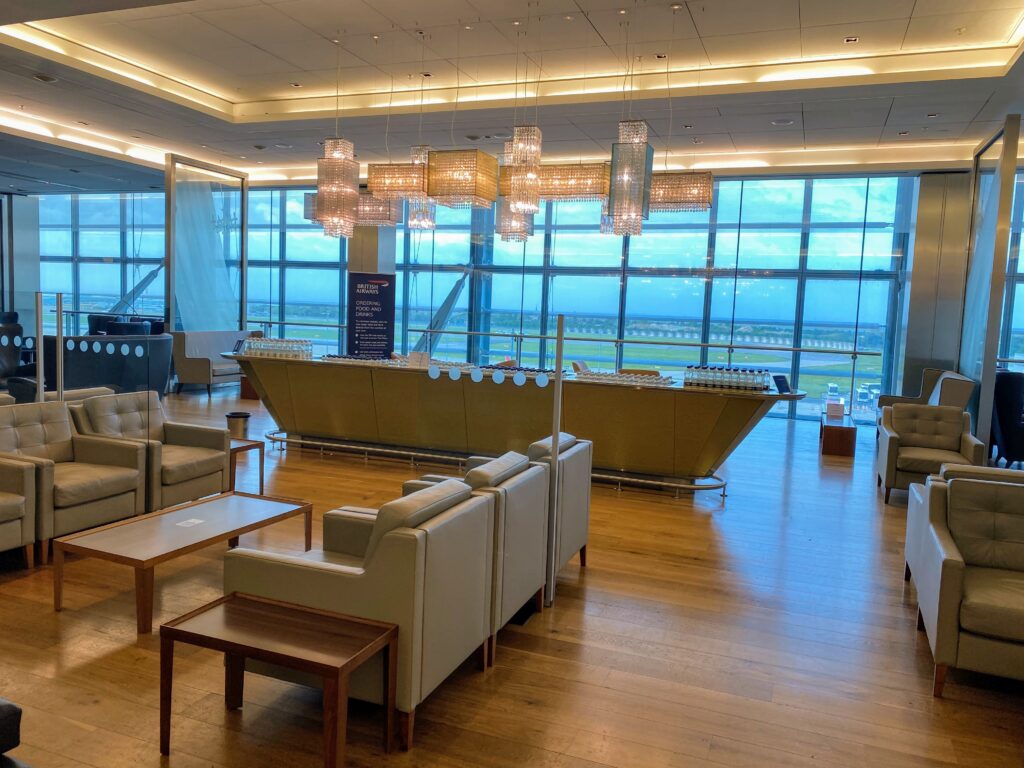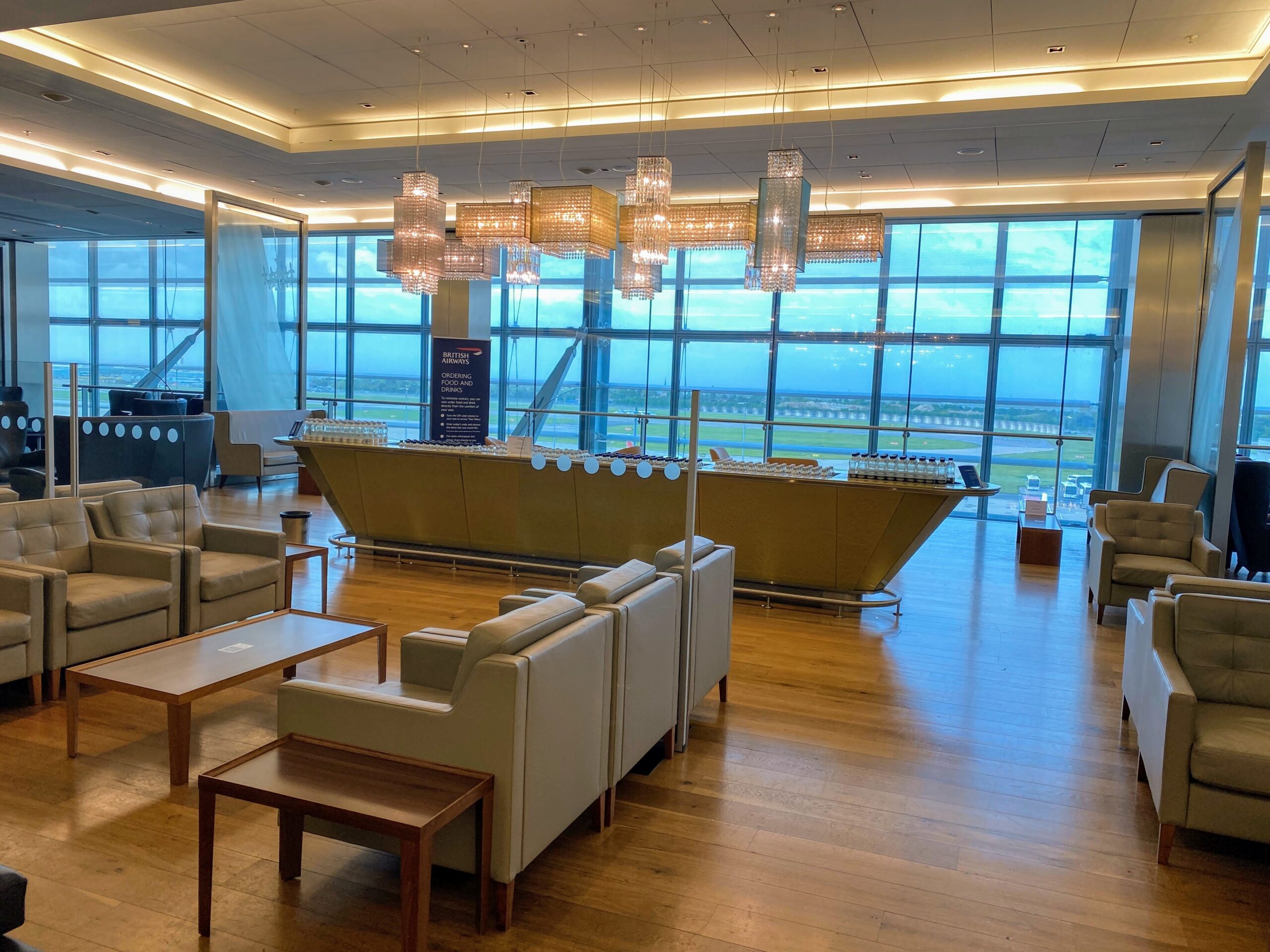 The First Lounge was barely open as we arrived, but breakfast was ordered through the now customary QR code and promptly delivered. By now, it was 5:50am and I was questioning my choice of drinking champagne at that hour! We didn't stay long in the lounge as our travelling companions didn't have access to this lounge, so we met in the terminal for a mooch in the stores, of which only 1/3 were open that early, then on to the gate.
Boarding
The A gate we departed from was well prepared and, boarding was on time and well managed through the group system. As Group1, we were boarded, stowed and enjoying some fizz within minutes. When it works, it just works!
Flight
This flight had a great crew. Very experienced, knew how to work the crowd. This more than made up for the No hot towel, no menus, and a questionable choice of food for breakfast! One of the items (this is 7am btw) was a goat's cheese salad! I felt for the crew member as he muttered under his breath "Christ I've got 11 of these to shift" needless to say rows 1 through 4 as far I could hear, all ordered a hot breakfast (sorry, row 10).
The wifi on this flight was shocking. Almost 90% of the flight was …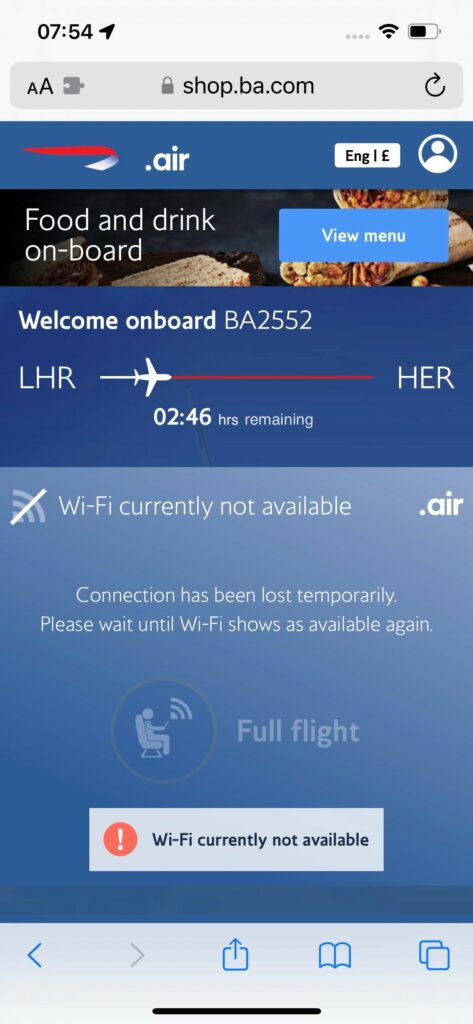 Arrival
We landed in Heraklion on time, and disembarked almost immediately. It was a short walk to the arrivals terminal. We walked in and the carnage that hit us made us so so so grateful we had gone HBO. You couldn't move for luggage and people. Between that, the heat and people smoking, it was hugely comforting to walk straight past it all, be at the front of passport control and out into the terminal, where our driver was waiting. It must have been 35c outside and the poor Mercedes' AC had trouble keeping the car ambient, let alone cool.
Paradise Villas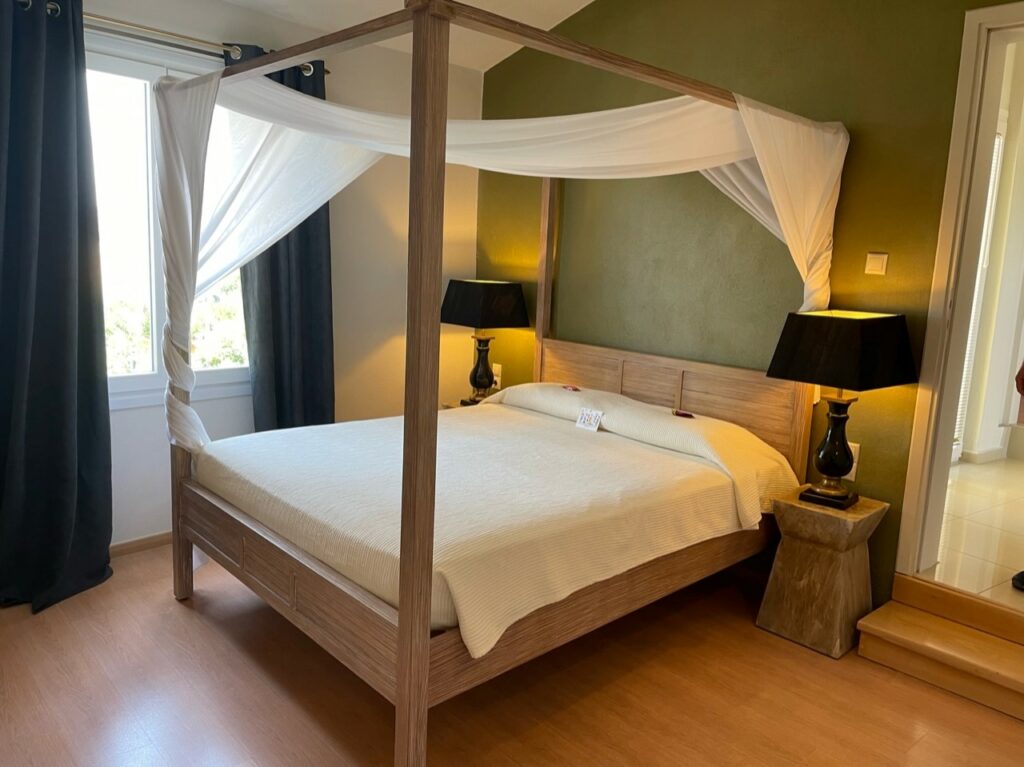 The complex itself is situated about 20-25 minutes from the airport. As you approach, a large solid wooden gate slides back, and you arrive at the reception drop-off. Eleni and her team were waiting with cold towels, a cold glass of fizz, our bags were whisked away, and we went to check-in.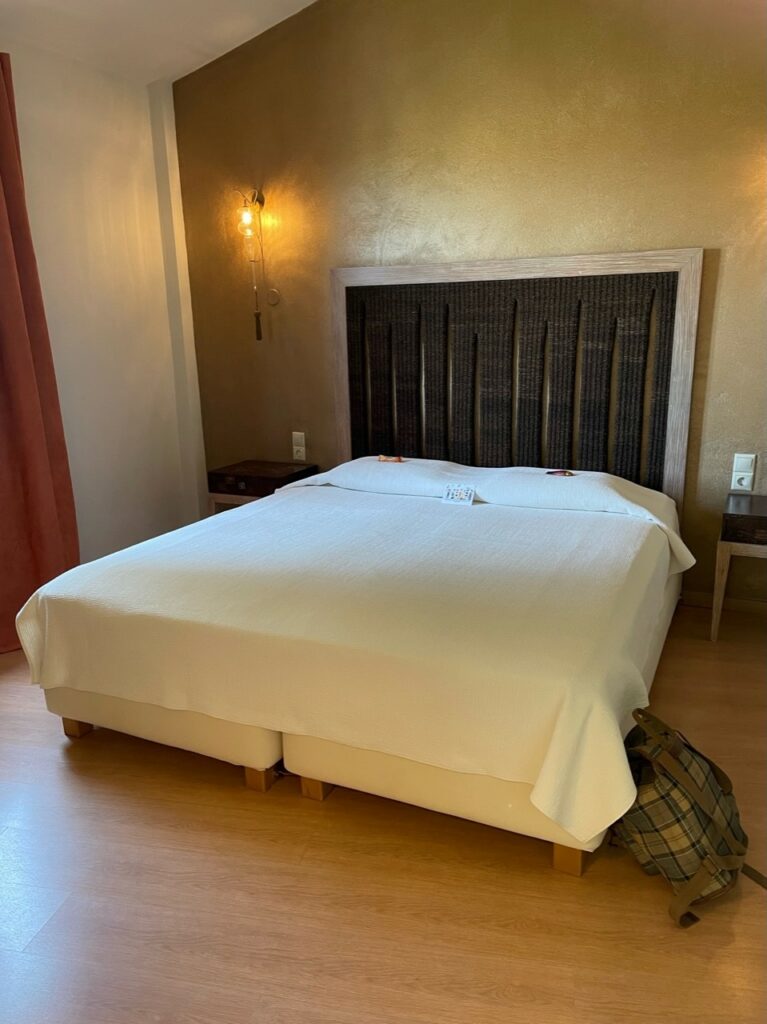 The relaxation really begins from this point on. The whole team of 17 people who manage these 12 villas, cannot do enough for you. Nothing is too much trouble. We had the 2 bedroom villa, Hera – all of the villas are names after Greek Gods. Both bedrooms were upstairs (which is a tight spiral staircase. Anyone with mobility issues would need to request a villa on one level – which they have). Both bedrooms and the lounge had A/C which coped well with the strong heat, although we did need to leave it on almost 20 hours per day – Sorry Greta!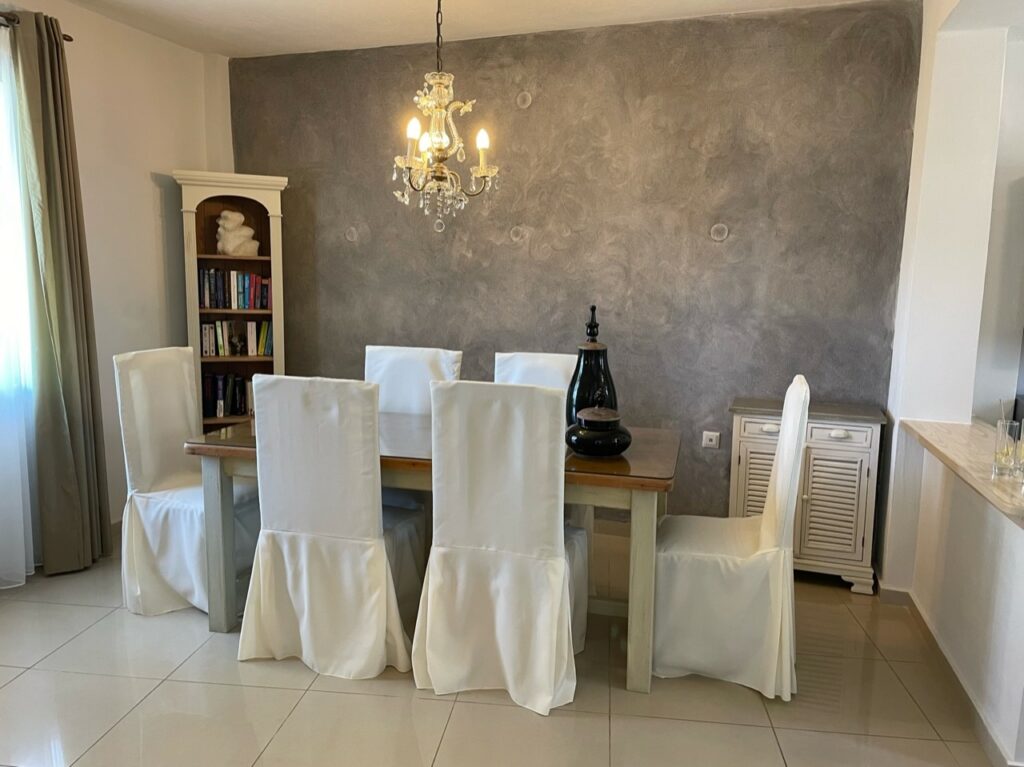 Every villa has its own private pool. Initially, we thought this was just a small plunge pool to relax in, but the white box at the side could be used as a jet stream to swim against. I am not sure if that was its intended purpose or not, but it worked well and gave you 2 minutes bursts to properly swim against.
The garden are was large and lush, given they hadn't had rain for months.
Food & Beverage
This was one area where Paradise Villas excelled at. Unlike many Boutique hotels, heck even 'hotels' in general – they don't rip you off. All of the menu items are reasonably priced, and moreover, everything we ate was delicious, well prepared and beautifully presented. Their ethos is that if it's fair and delicious, you'll stay on site. This worked, so much so, we didn't even eat anywhere else during our stay. The menu is static for the season, and they have one special every day.
If you were to stay there more than a week, you may want to venture out, but I wasn't bored with the food at all. Whilst on the subject of fair pricing, and this probably says way more about me than I should be sharing, but I had asked for the freezer to be filled to the brim with ice cubes, and for premium Vodka and Gin to be in the fridge along with multiple tonic water. This was all dutifully done and not at exorbitant pricing.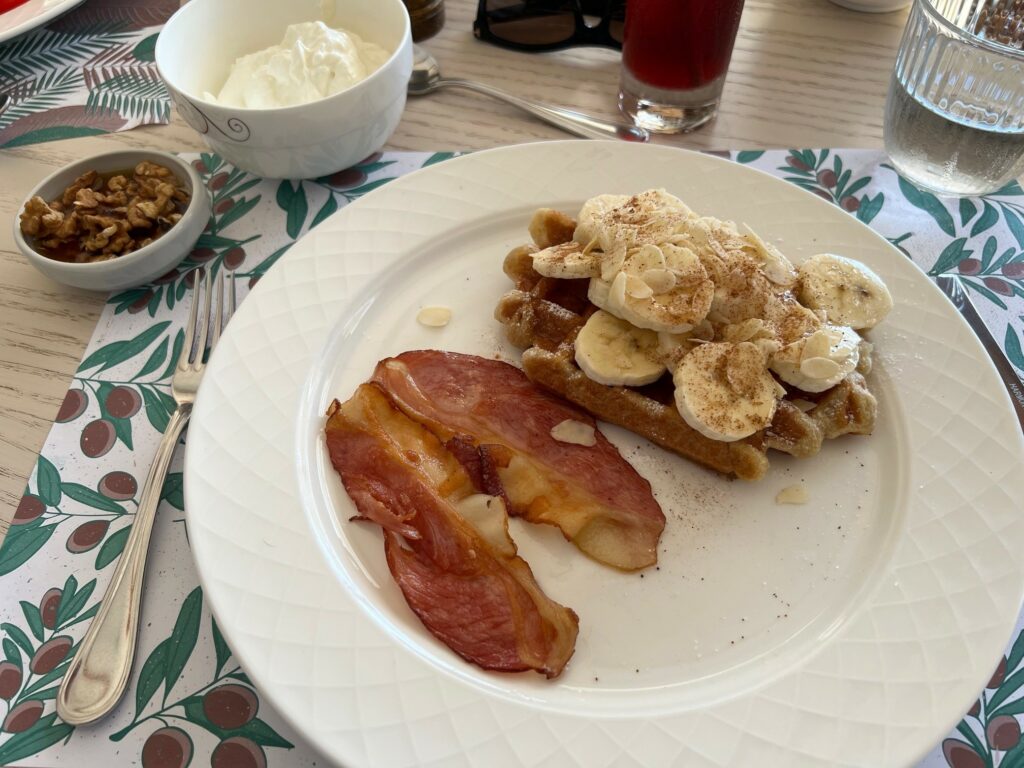 Breakfast was served in a special barn-style room/space, which was completely open to the pool. The menu was extensive, and the portions huge!.. Choose small and add to it or you will be stuffed and unable to for lunch.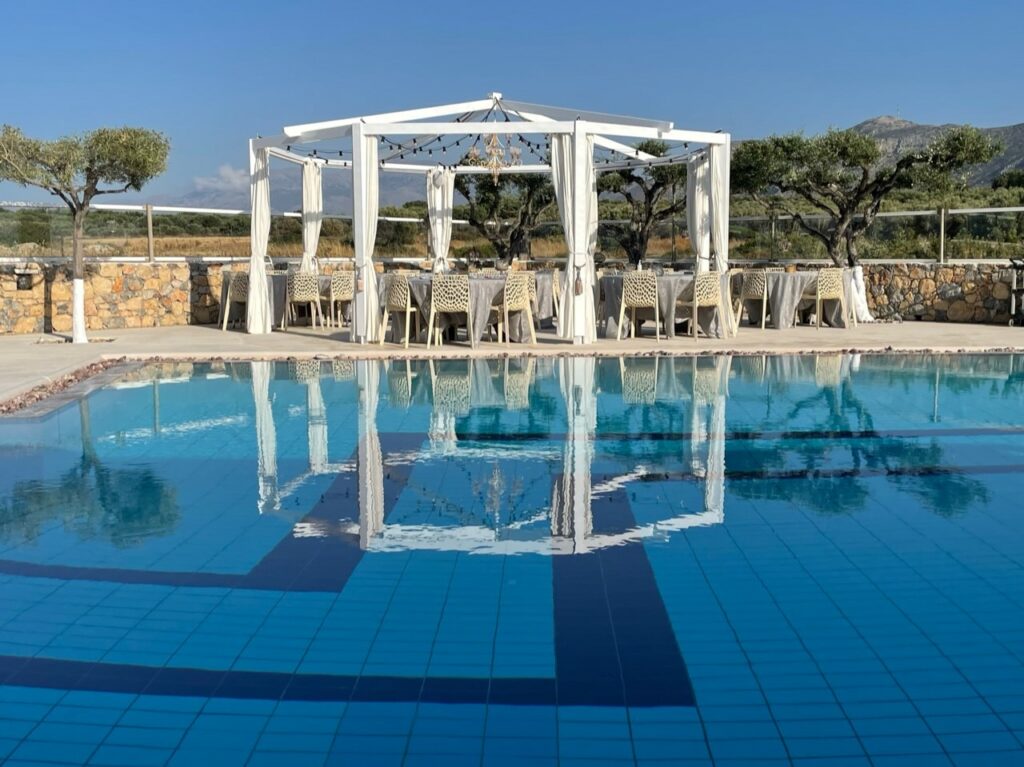 Main meals were served alfresco under an open pergola type structure. Again, by the pool, beautifully lit and exceptional food & service.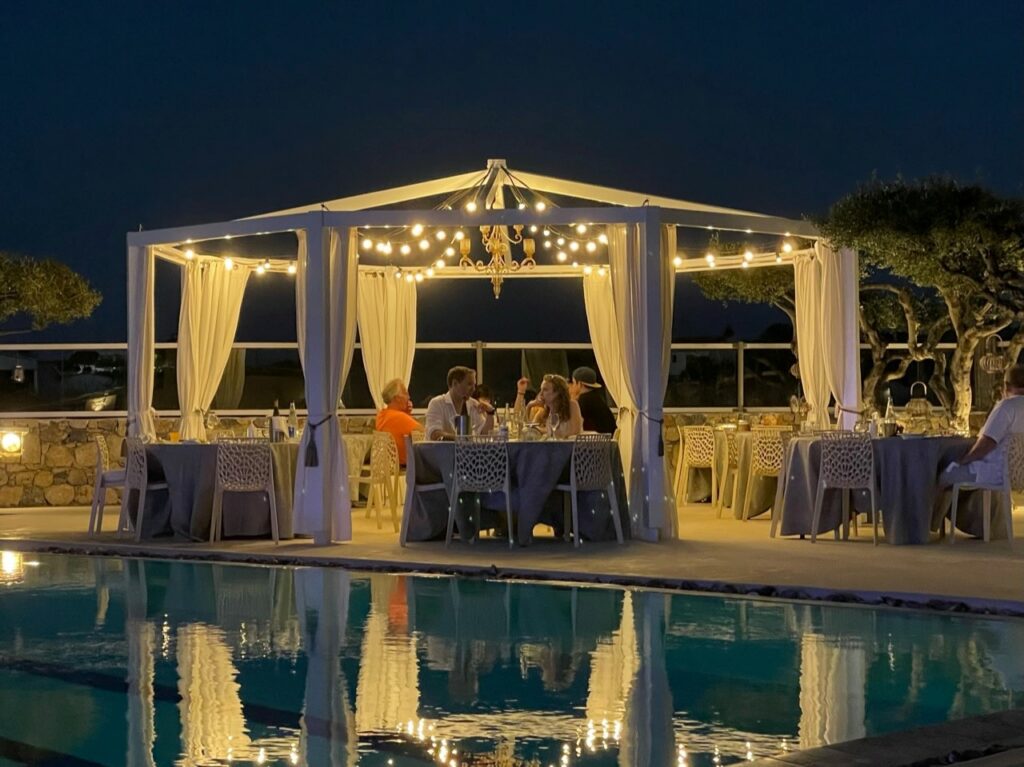 Service
The entire villa was cleaned and serviced every day, the laundry service was same day, if collected/dropped before 8 am and was also not expensive. Having travelled with hand luggage, I was able to have most things re-laundered and came home with almost no laundry. Perfect!
The staff were all wearing masks, which although not mandatory in Greece at the time, the small compliment of 17 staff, had agreed among themselves (not forced by management) to wear masks during service. Whilst I'm probably far too blasé about this now, I did understand their perspective – the law would have meant anyone testing positive had to isolate for seven days and for a small team that would impact client service.
Every drink, meal, laundry item, etc was signed to our villa, and NO service charge was added. I queried this with Eleni, the manager, and their policy was that guests could leave a gratuity, shared to all staff, on their departure. I found this very forward thinking as opposed to X% being added to every single cappuccino (or Pina Colada! ????)
Excursions
Having felt fully relaxed by Day 2, I could tell this would be a very good and chilled trip, so we decided to venture outside the complex.
On one day, we walked down to the beach area. This is a 10-15 minute walk, all downhill. Bear this in mind as what goes down must come back up, and a steep hill in 35+c heat is not for everyone!
The beach area was not really for me. Suddenly we'd gone from being 4 of 20-25 people at any given time to, 4 of 10000. Everything about a relaxing sun holiday, this was not. Hundreds of people everywhere, most of them smoking, not a lot of shade/respite from the sun, unless you paid for a lounger.
One nice touch we discovered though, was that one of the more upmarket hotels, which has a huge black swimming pool, was open to day visitors. For €7 you could have a day bed by the pool, and unlimited towels. A staff member came past every now and again with a trolley filled with pastries and chilled flavoured waters. We spent a few hours there.
I was fascinated by the pool as it had underwater speakers, which were crystal clear when you were under the water! As pleasant as this all was, we were so glad to get back to our own piece of seclusion and the AC in the villa.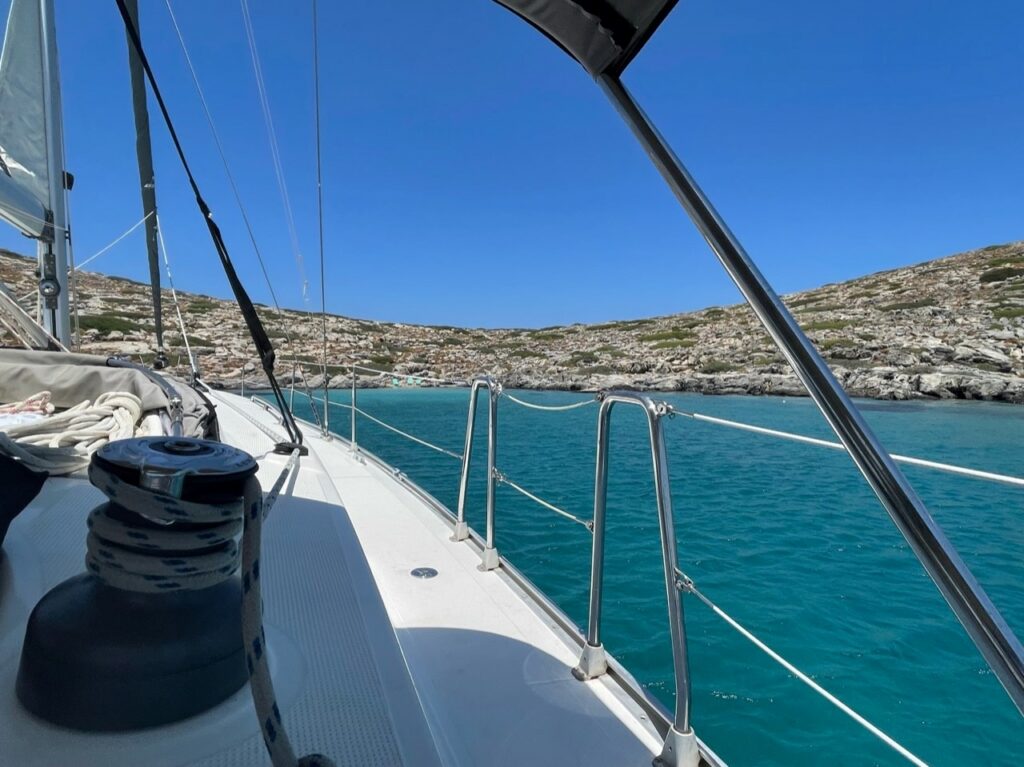 On the penultimate day, one of the other managers, Pol (Paul), arranged a private half-day trip on a yacht to a nearby island. This included collection from the villa to the marina in Heraklion, sailing to the island, lunch, snorkelling equipment etc. This was idyllic. I felt like an extra in the Duran Duran, Rio video. Our young captain Marcos and his assistant sailed us expertly to the island, we snorkel in crystal clear water and then boarded for a freshly prepared lunch. Relaxed on the deck, before heading back.
Conclusion
It's not often I come back from a holiday truly relaxed. This was IT! We enjoyed this so much, we are already looking at booking for next year.
The only downside to this trip, really, was Heraklion airport. As scary as the arrival was, the departure was on a whole other level. Lounges that were the size of someone's living room, with poor A/C, nothing fresh to eat or drink, then literally kettled at a gate (once through the door you couldn't go back to the main terminal/lounge.
We were stuck there waiting to board the aircraft for 50 minutes with hundreds of people, all crammed together. When we got back to the UK, everyone I travelled with developed Covid (I'd already had it).
Paradise Villas are also available via British Airways who currently have a sale on.