Today we have a reader review from Nev of Plane Talking UK. If you would like to see your review featured please email [email protected]. Please note we are only able to feature reviews with images.
Nevil Bounds is one of the co-hosts of the Plane Talking UK Podcast which is a weekly aviation show broadcast usually every Friday and available for download afterwards. You can also contact Nev via his Twitter handle which is @nevtech27.
You can listen to Turning left for less on Plane Talking about why I started the blog and current aviation issues here and on Nev's Passenger Experience here.
Over to Nev:
Nev's Birthday Treat: LGW-FUE-LGW with British Airways, Club Europe
Outbound flight: 1st November 2017 BA2700
Inbound flight: 4th November 2017 BA2701
Aircraft: Airbus A320-232
My birthday is at the start of November, so there is rarely any decent weather here in the UK. Because of this, my partner Sue and I decided to have a short break in Fuerteventura and get some sunshine for a change.
This is one of the longer flights that BA operate within Europe with an outbound flight time of around 3 hours 45 minutes and a little quicker for the inbound sector. These flights now feature the improved Club Europe 'long' meal service and there were 160 tier points available for this roundtrip – very handy for trying to maintain my Silver status!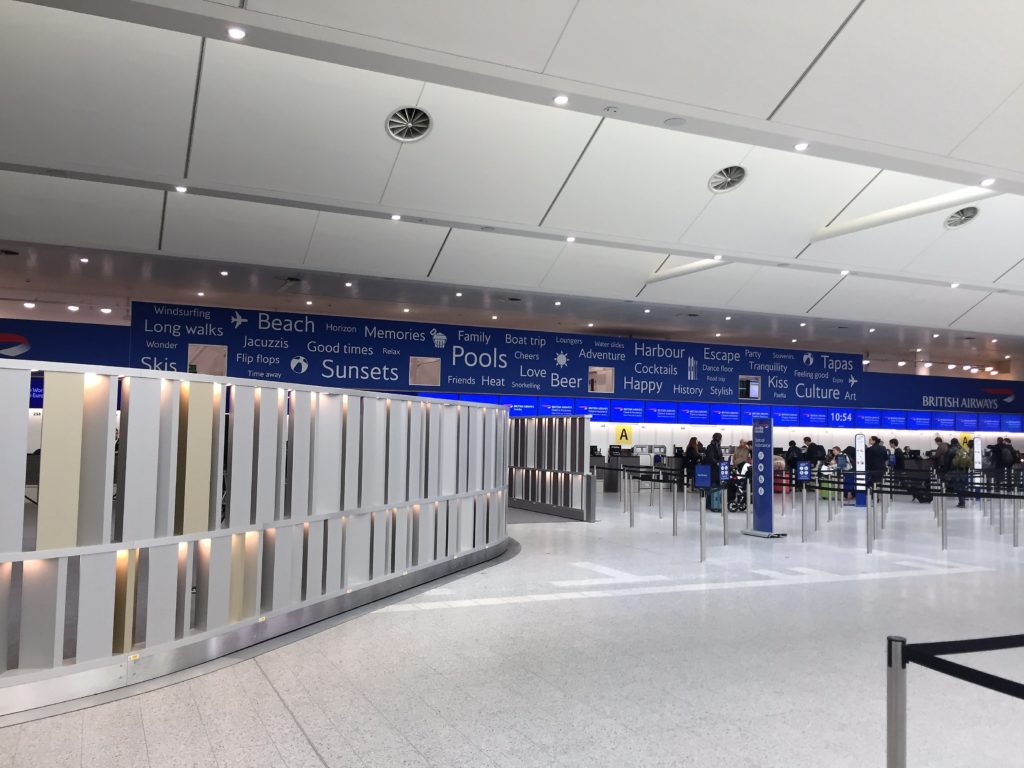 Outbound flight
We began our journey in the new BA lounge at London Gatwick and I remember just a few months ago thinking how quiet it was in there as it had only just opened. It was certainly much busier when we arrived at around 10.30am for our 11.50am flight, but it was not chaotic at all.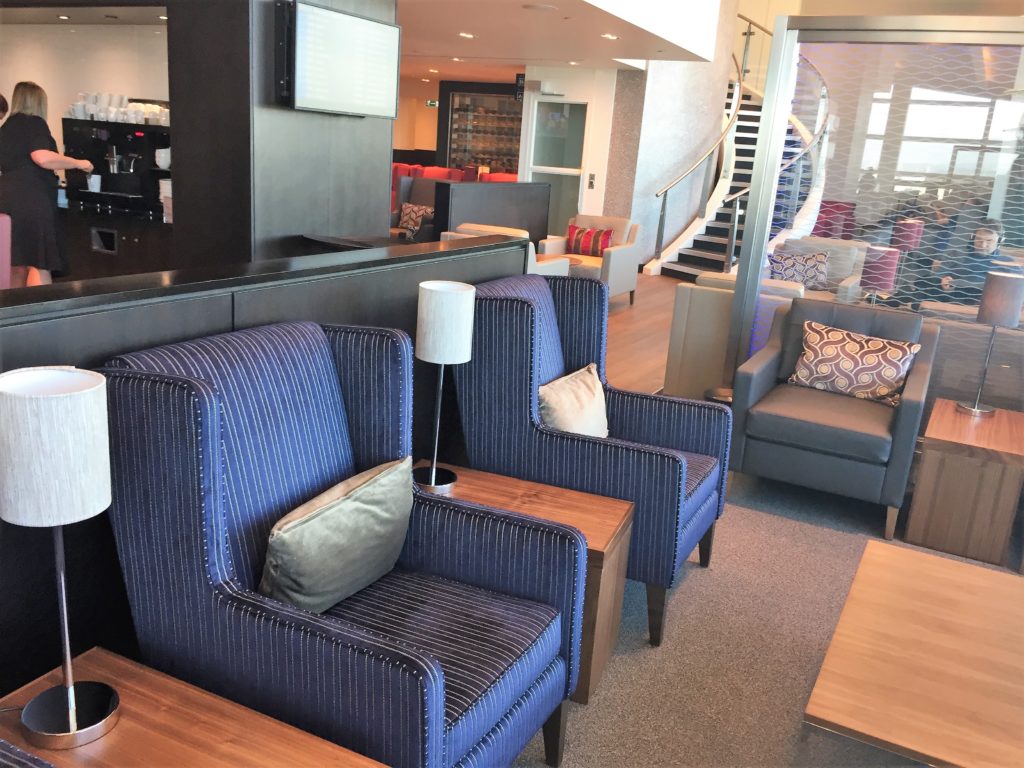 The boarding was very efficient, and we were sat in 1D and 1F which is the first row on the left-hand side of the aircraft as you board. The aircraft was G-MIDS which was an ex BMI aircraft which BA had acquired as part of the takeover but has been fully interior refurbished to BA branding standards.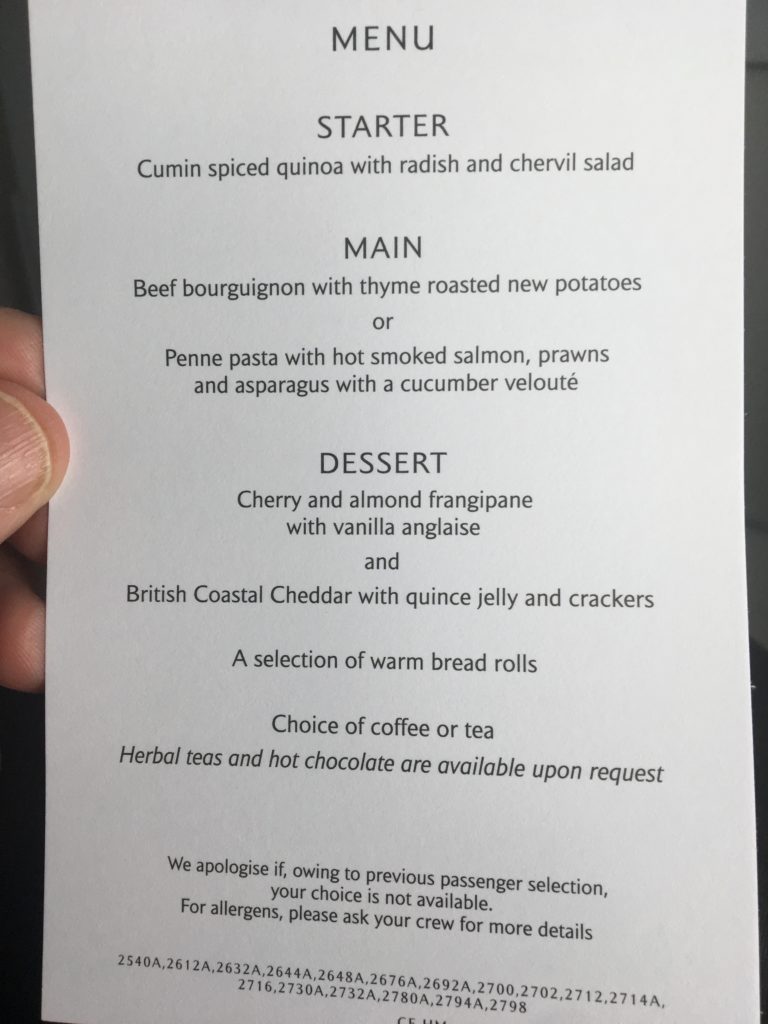 The cabin crew service was exemplary with excellent flight crew communications as well.
We both liked the new menu and I chose the Beef Bourguignon and Sue chose the Penne Pasta. Sue was delighted with her meal and mine was certainly more than OK; but if I'm being picky, the beef was a little overdone and a bit too salty for my palate. Hardly a show shopper though I concede!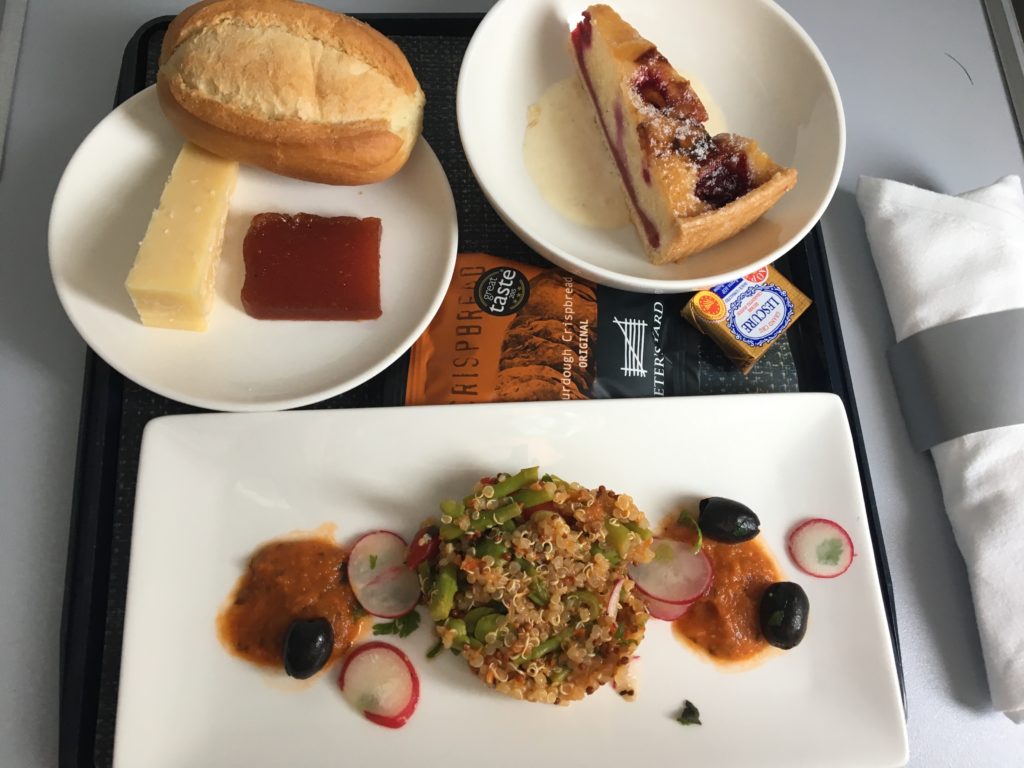 There was an excellent bar selection with 2 types of both white and red wines available. I would have tried them all had I not had to drive when we got to Fuerteventura, but all of them seemed more than satisfactory.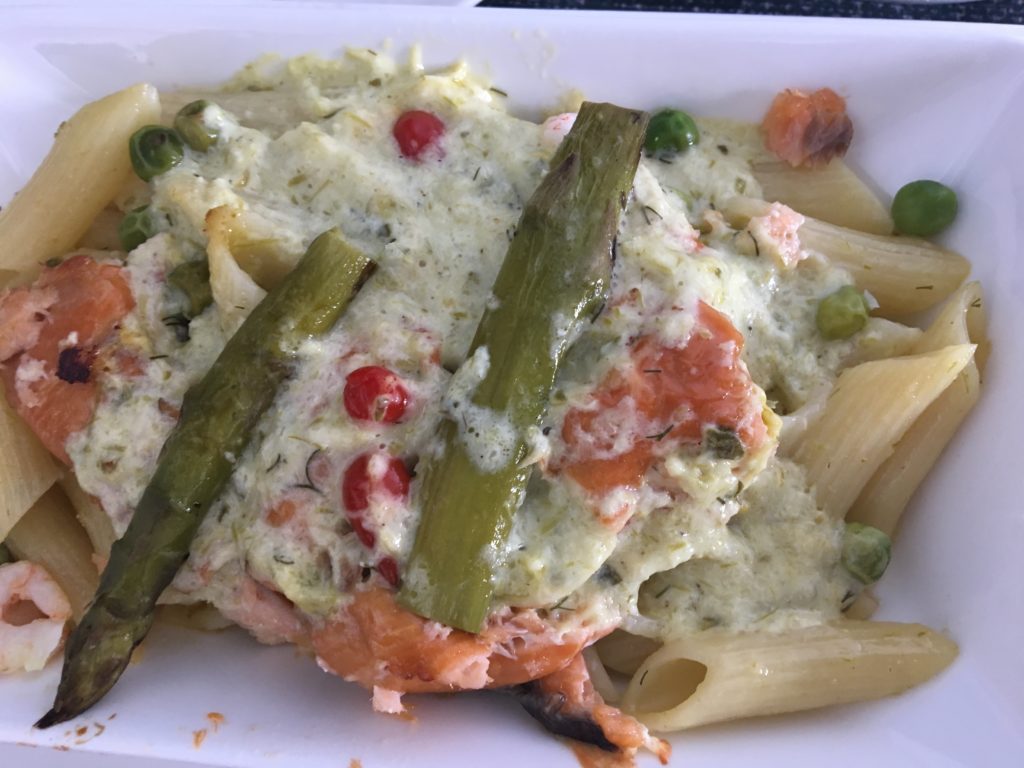 Return flight
The return flight was delayed by 45 minutes or so due to ATC hold ups, but we managed to make up for lost time on the way back and BA 2701, G-GATP got us back to Gatwick in just over 3 hours and 45 minutes.  On this flight we were seated in 1A and 1C.
Once again, excellent cabin and flight crew attention and the menu was a different one compared to the outbound section. Both Sue and I chose the Thai Green Curry which was very tasty, but you did need to have quite a lot of water to drink afterwards as it made us both thirsty.
Conclusion
All in all, some excellent service from BA in Club Europe and I would certainly recommend paying the extra for this service on this kind of length of flight.