Later this week I will formally launch the reader review competition with prices such as 25,000 Avios, luxury dinner or afternoon tea for two and more. All reader reviews from 1 June until 31 July will be considered. I will publish the full rules later in the week but you will need a minimum of three original photos to enter. You can send your review to [email protected].
Today's review is by long time reader Francesca Barnes about the QE2 hotel Dubai. This is a hotel I have been interested in staying in myself, so it's great to read about Francesca's experience.
QE2 Floating hotel in Dubai
In March 2020 I planned on using my husband's Emirates miles on a trip to Dubai as since my last visit there were new sights that I wished to explore. Obviously, this got cancelled and rebooked to March 2021, and guess what cancelled again to March 2022, which worked fantastically as Expo 2020 was at last going to be open.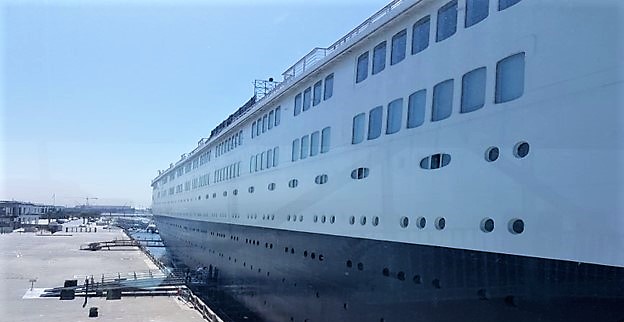 In 2021 I watched a programme showing that the QE2 had opened as a 'Floating Hotel' and that a certain amount of cabins had been restored (with others to follow), having travelled on Queen Mary 2 from New York to Southampton, I thought this would be a fantastic way to visit and stay on the iconic QE2.
Booking
When I booked they offered a Standard room (very small) to a Junior Suite, and now have up to the Royal suite. As prices seemed so very reasonable for a hopefully historical stay, I opted for the Captain's Room with Balcony at around £130.
You can check prices and book here.
Arrival at QE2 hotel Dubai
On approaching her Dock she is the most amazing sight and you get dropped off at the QE2 Terminal and Exhibition Centre to be greeted by white uniformed staff and Tim (more about later). Check-in was fast, very professional and straightforward, just being asked to view the Museum or sit for a while before being escorted to Cabin.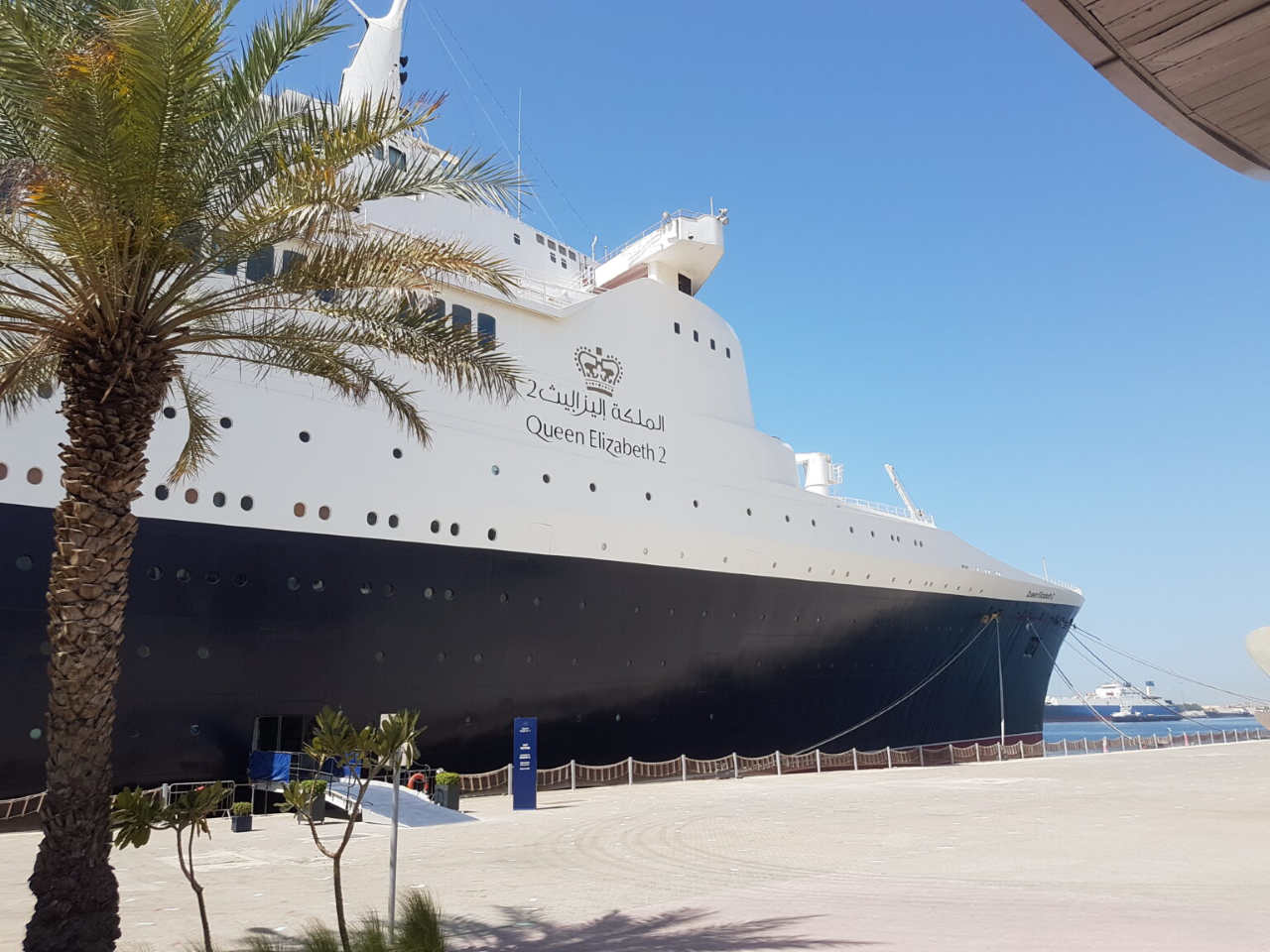 On crossing the little gangway to the Reception area, it has been totally refreshed but 100% still in its original format and colour scheme (think of the many very famous previous guests who have walked here)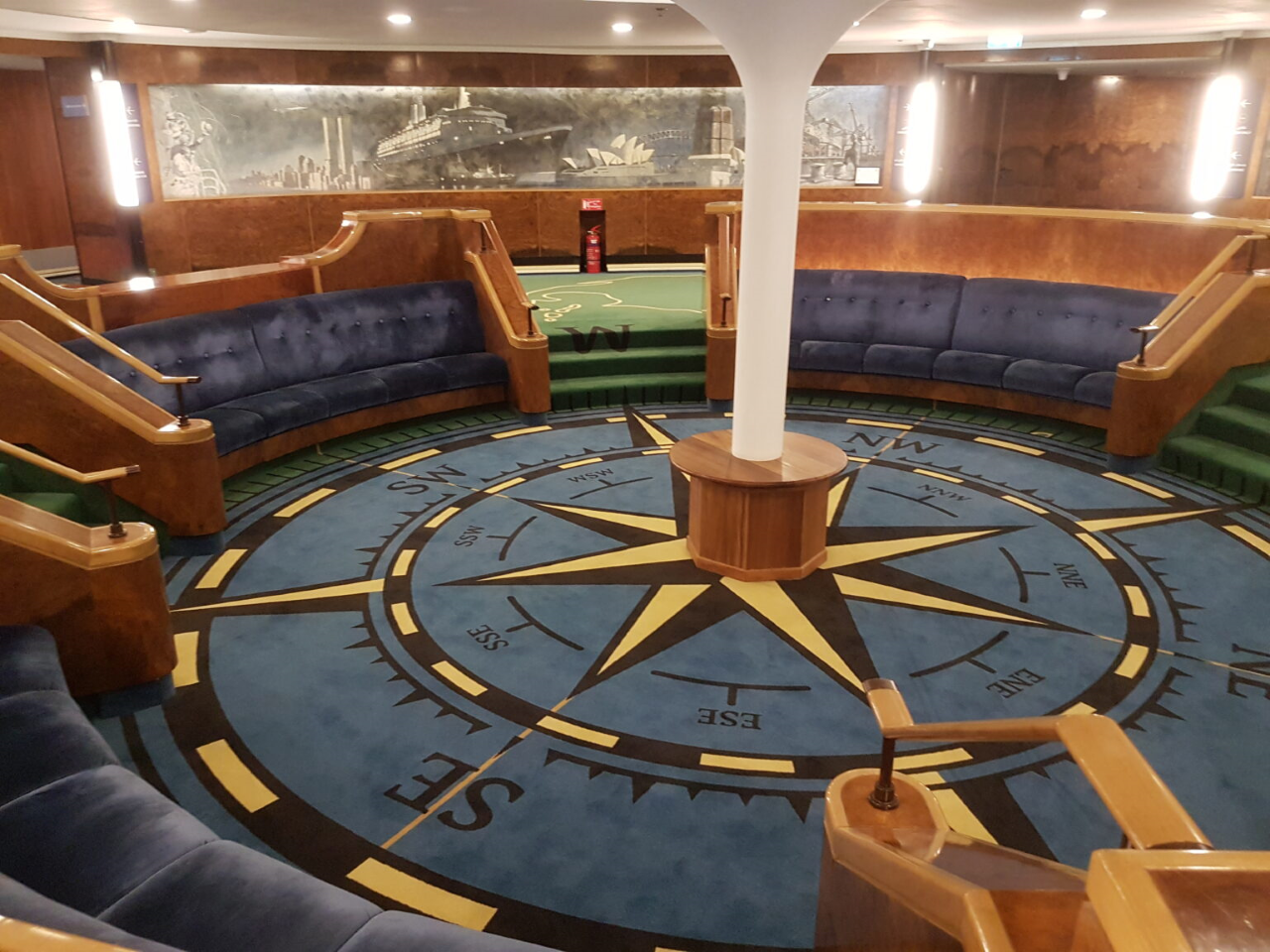 QE2 hotel Dubai room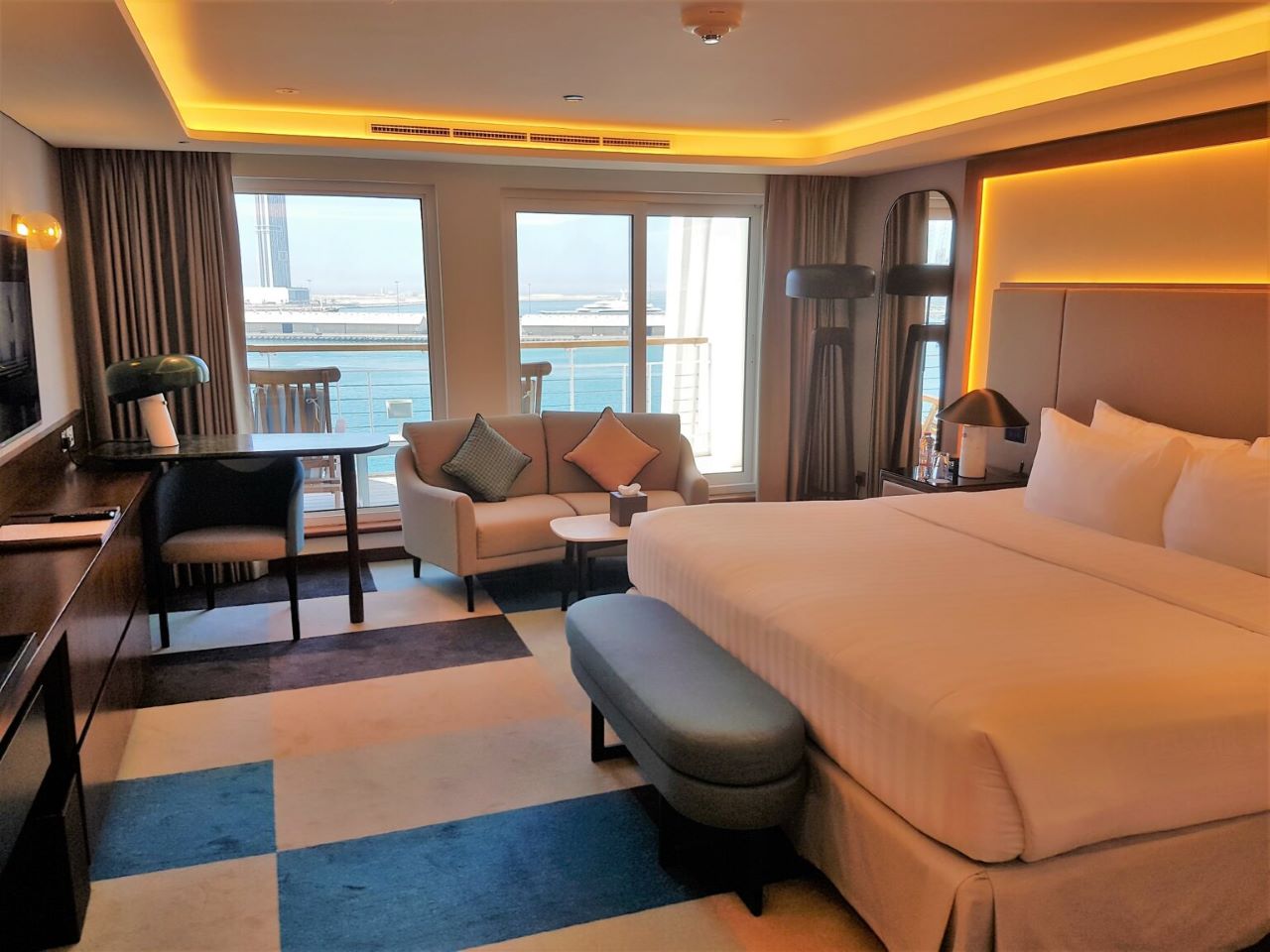 I was escorted by lift to the highest floor and shown to my cabin. I've stayed in some fabulous hotels, but this quite took my breath away. My cabin was on the Port side overlooking the sea.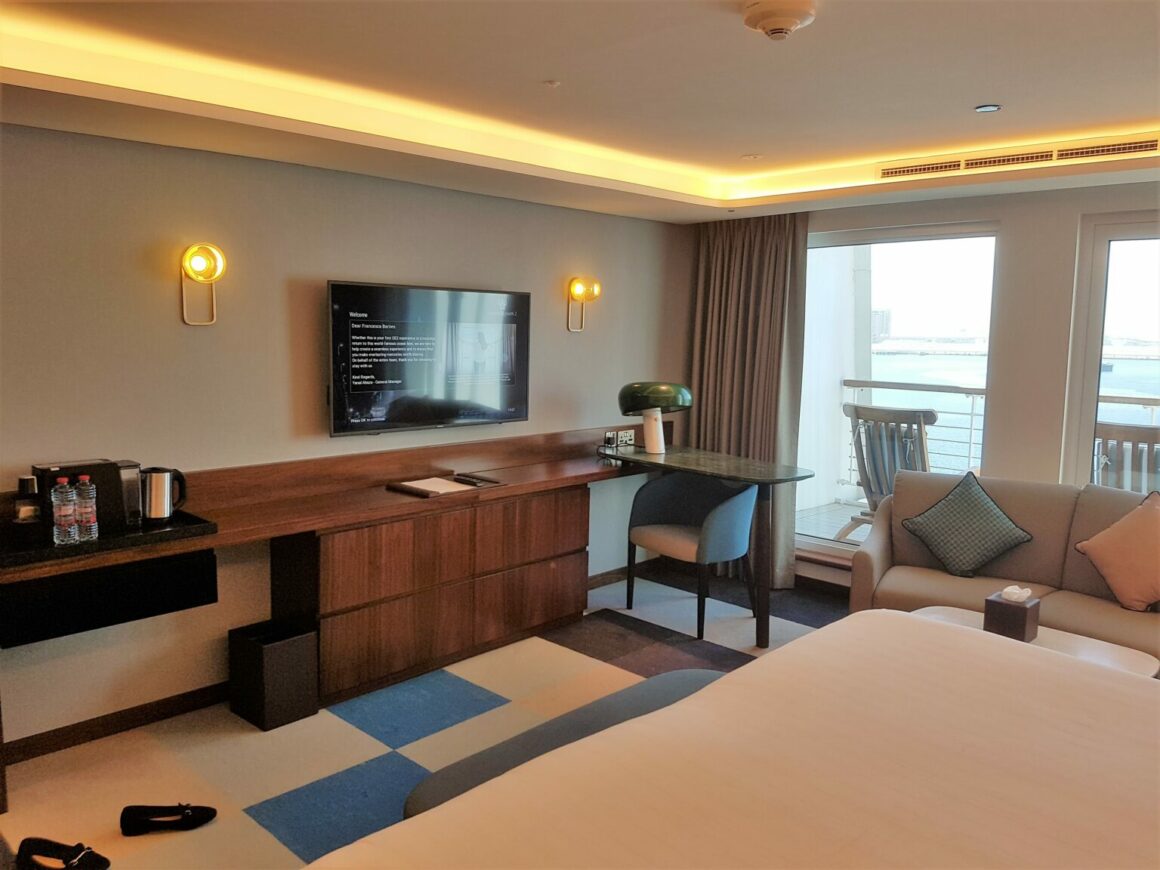 The cabin felt like I was the first person to stay in it. There was a very large sleeping area with top to floor sliding doors leading onto the Balcony.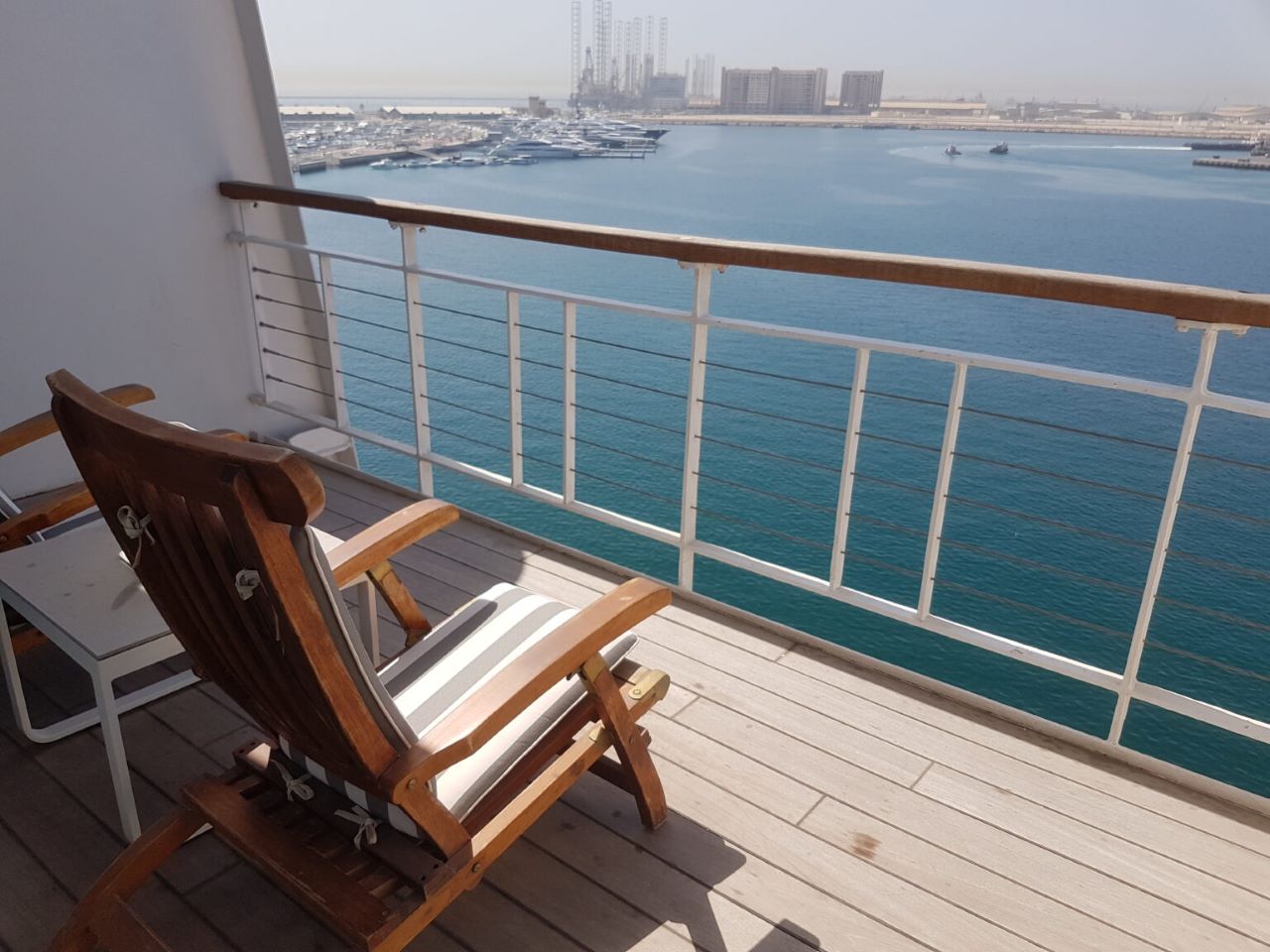 This cabin featured every mod con one could conceivably think of, everything was touch control (ok, took me ages to work it all out!) It would take me a small book to write about the fabulousness of this cabin, but hopefully, some of the pictures show my meaning.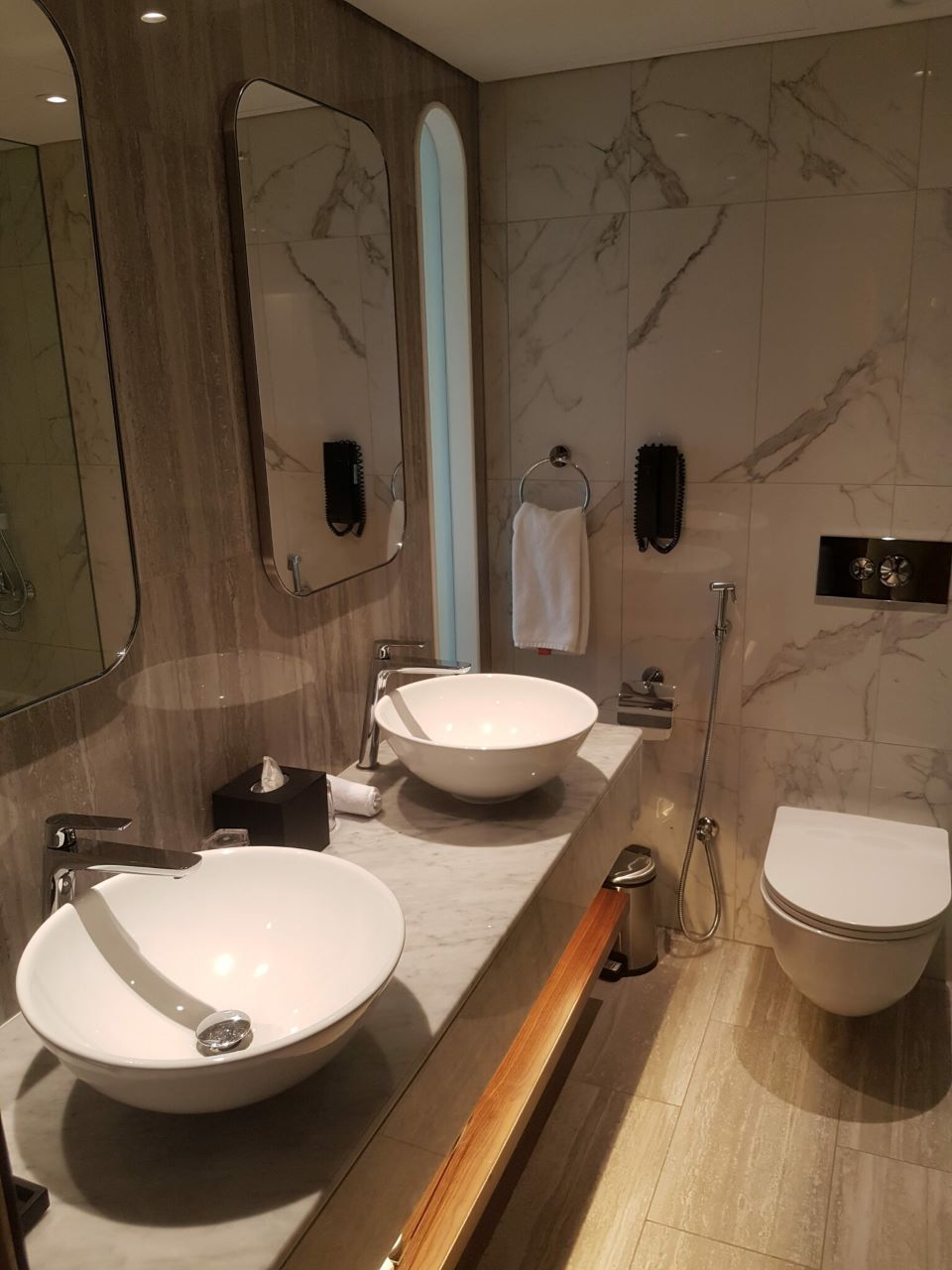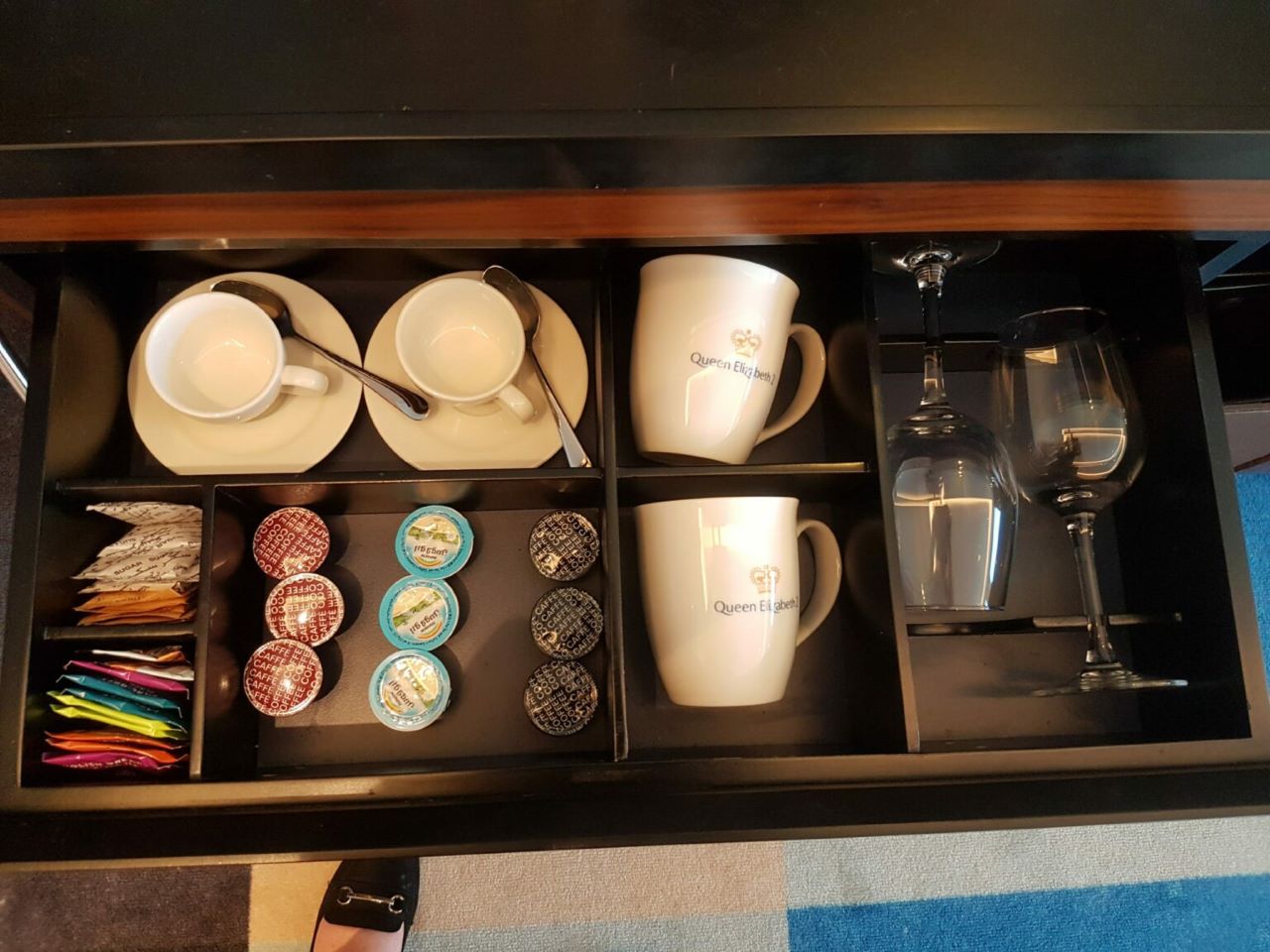 QE2 hotel Dubai Heritage Tour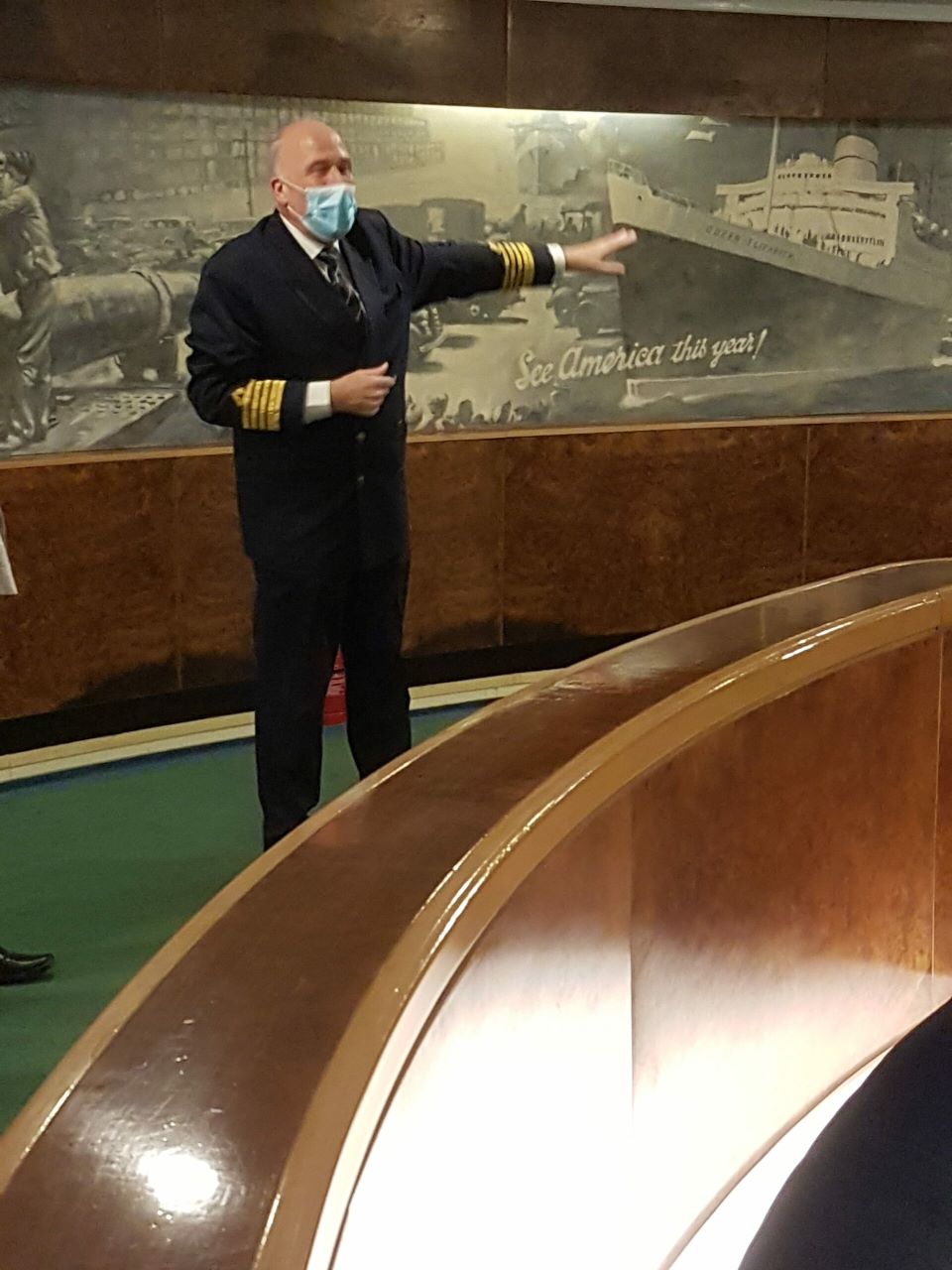 During one's stay you could book a QE2 Heritage Tour which was given by Tim, who amazingly used to serve on board before the Liner was taken out of service. Tim takes you around the ship showing you some of her key historical features from the Captain's Bridge to the Midship Lobby to the famous Golden Lion Pub and many more sights, everything updated but in its original format and colours. The Tour was absolutely a stepping-back-in-time experience and not to be missed if staying on board.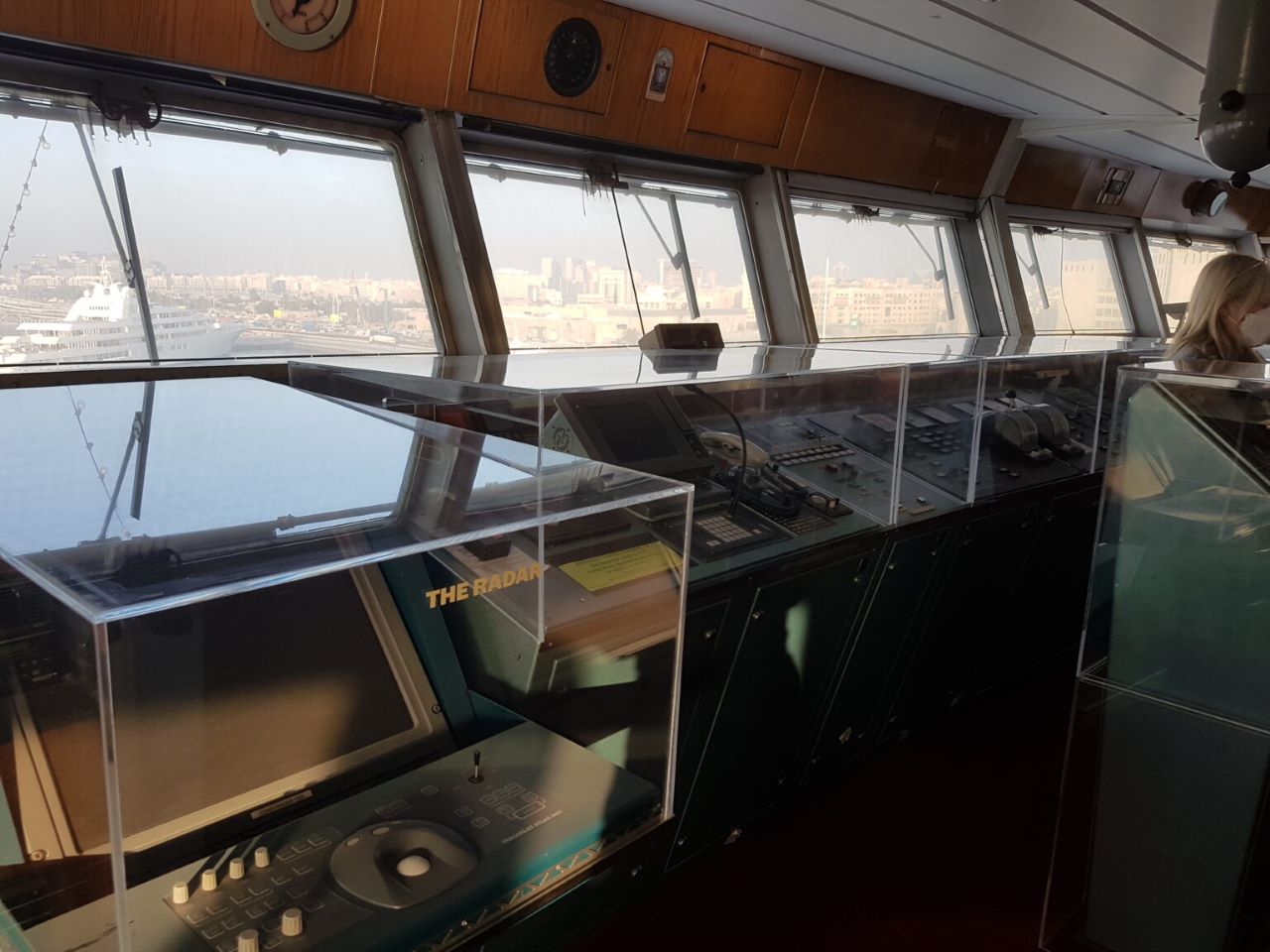 A little story goes with the pair of glasses here, that the last Captain on her wanted to leave something behind to be remembered by, and so left his reading glasses: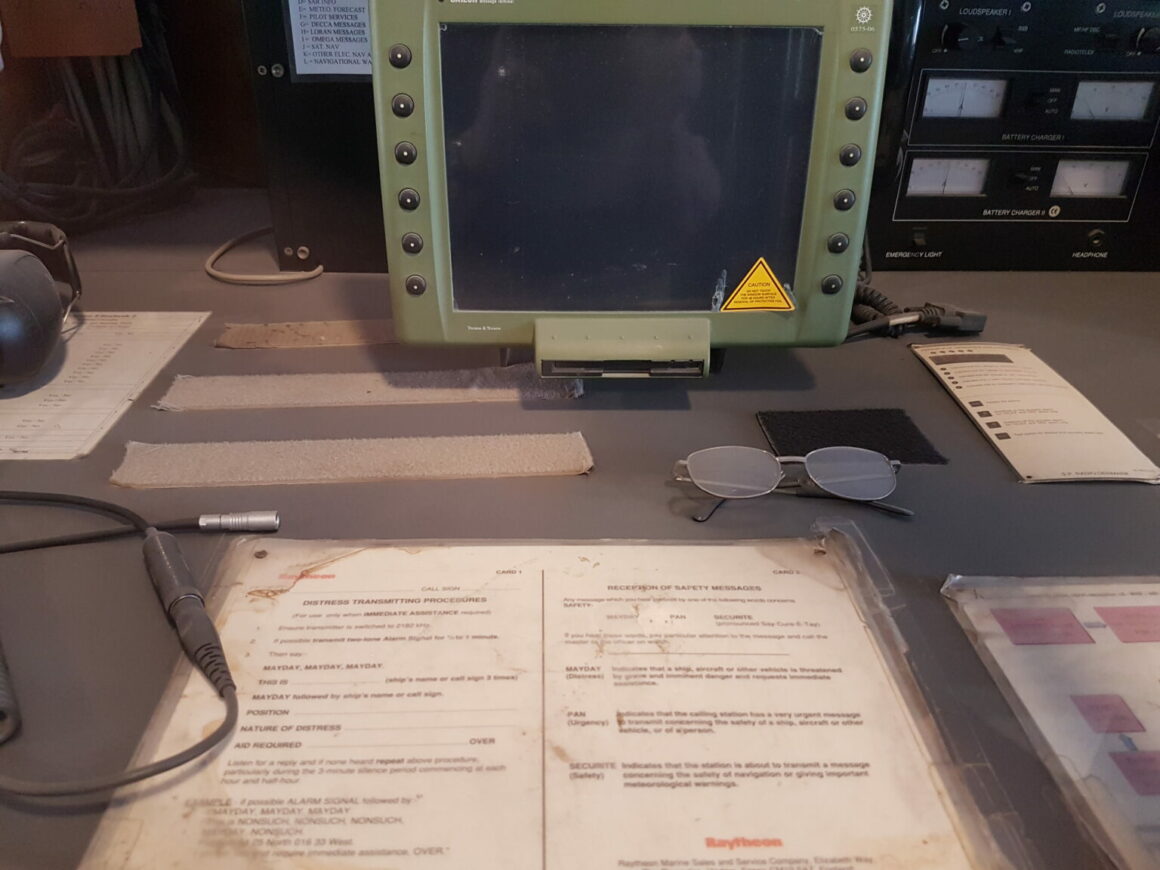 Captain's cabin: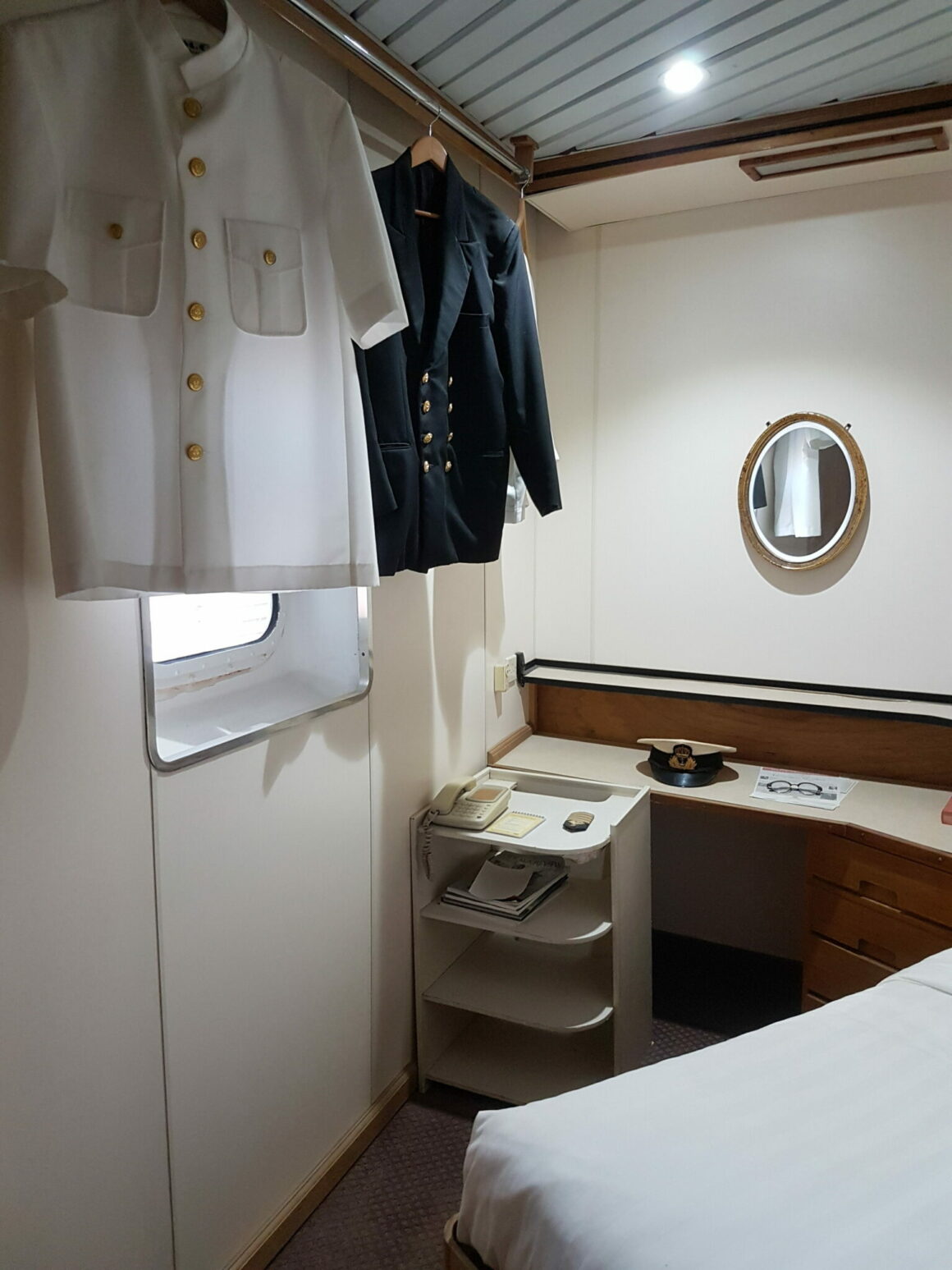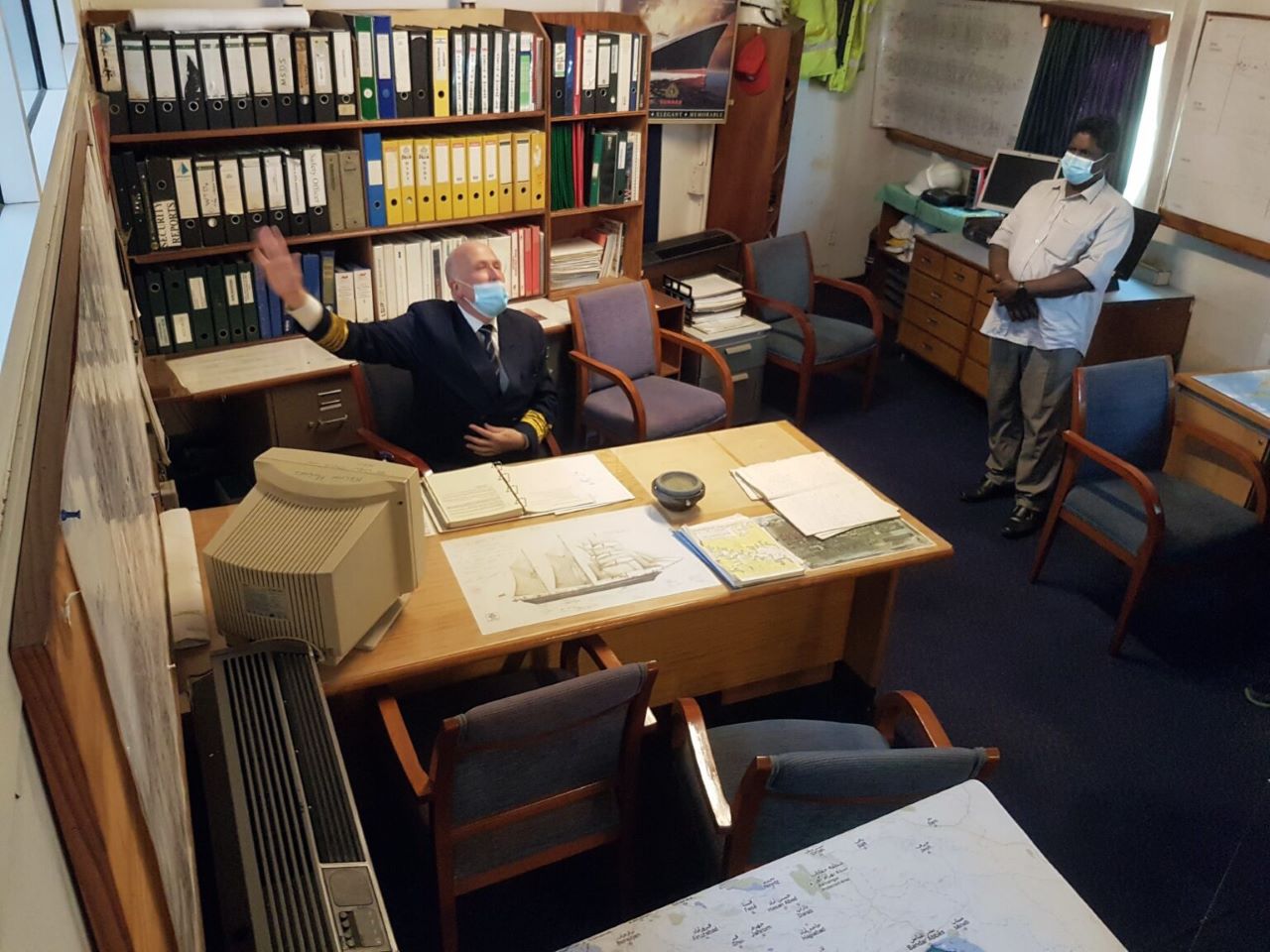 Did they really call it this?!!!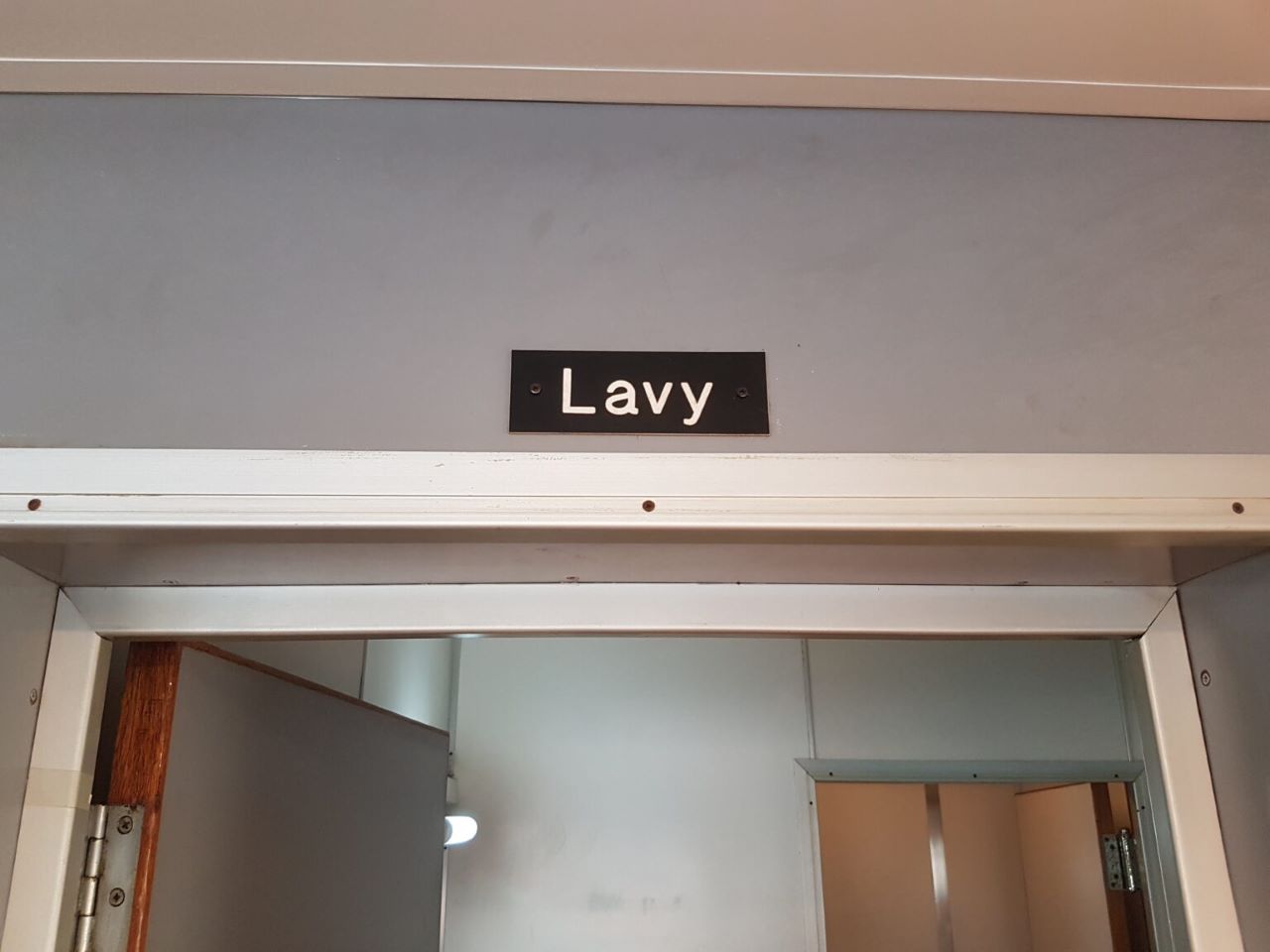 Food and drink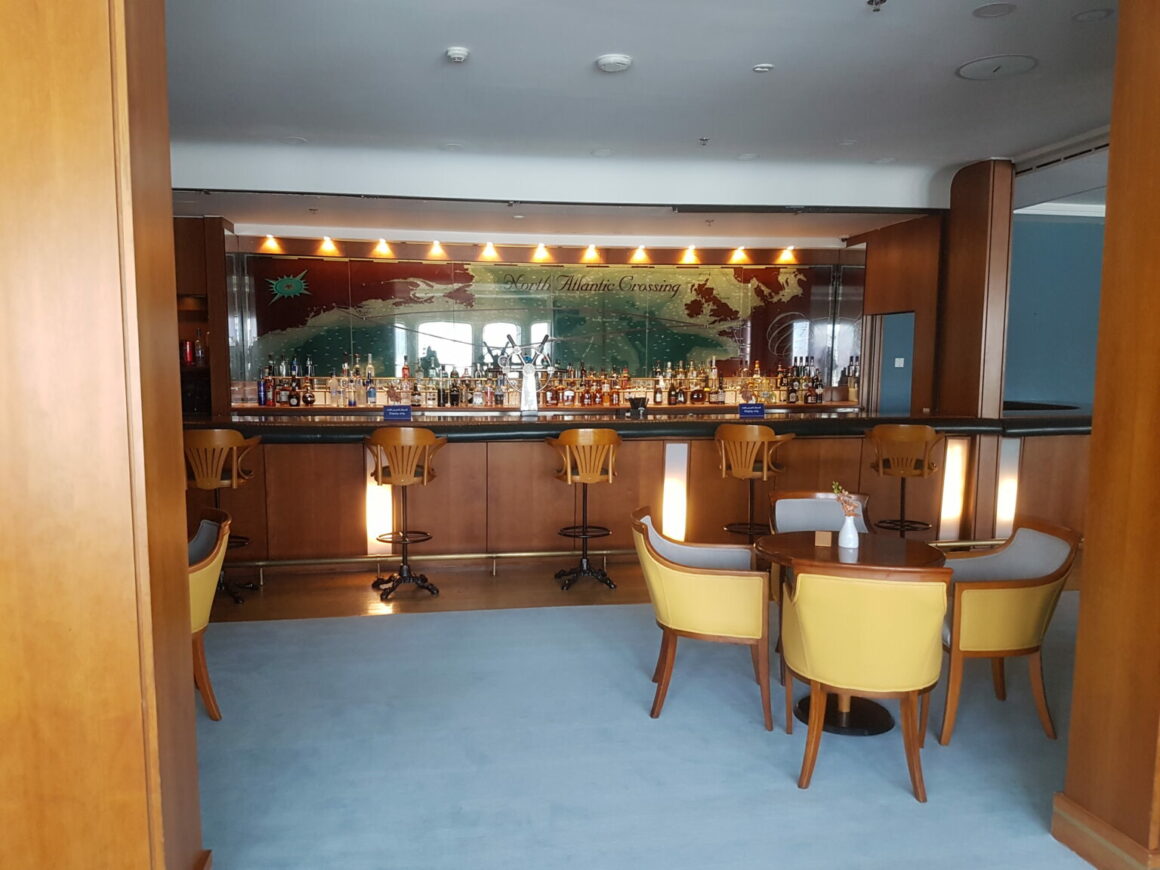 There are several eating and drinking venues and I ate at the Queens Grill which is an enormous Restaurant. I was advised to book in advance, but when I arrived I was the only guest and selected a pleasant corner table overlooking the Harbour. Within minutes unbelievably someone came and plonked themselves on the next table and blogged herself through the duration of my meal. It actually was rather amusing to watch as she primed and posed herself, but for goodness sake why the next table?!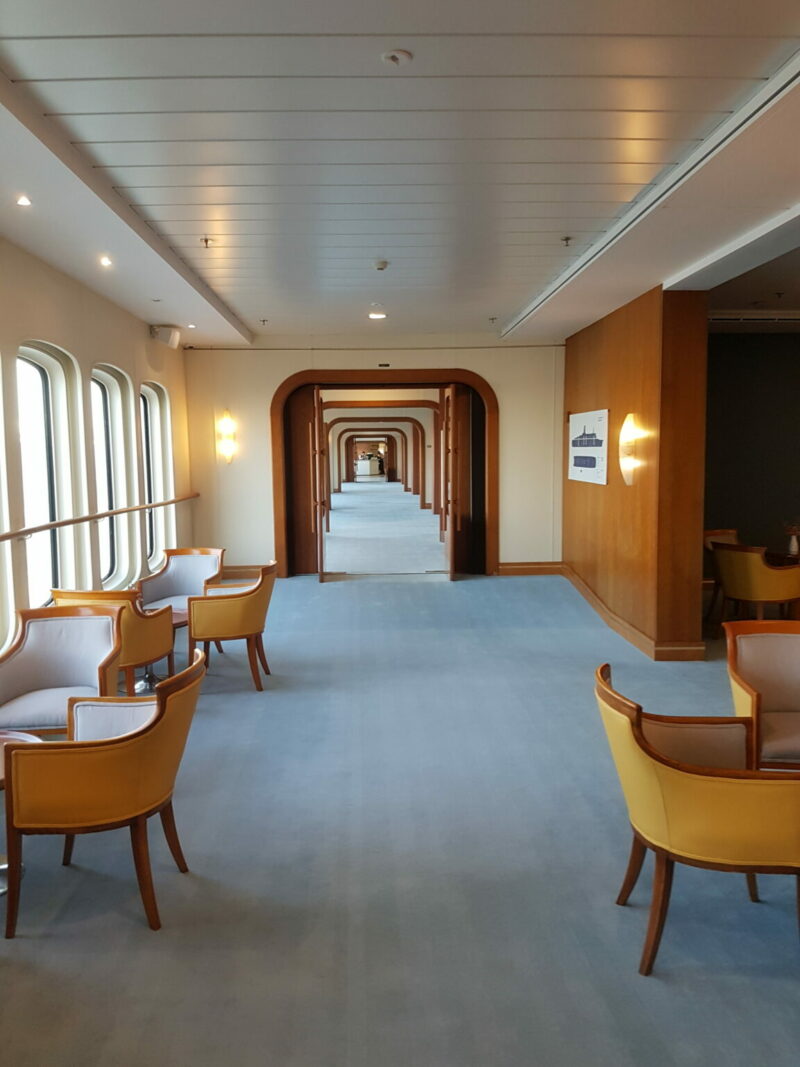 The menu was quite extensive and prices were good, as expected service was professional and fast.
View from my seat in Queens Grill, and yes the haze showed Dubai was having a Heatwave in March, some 35 plus.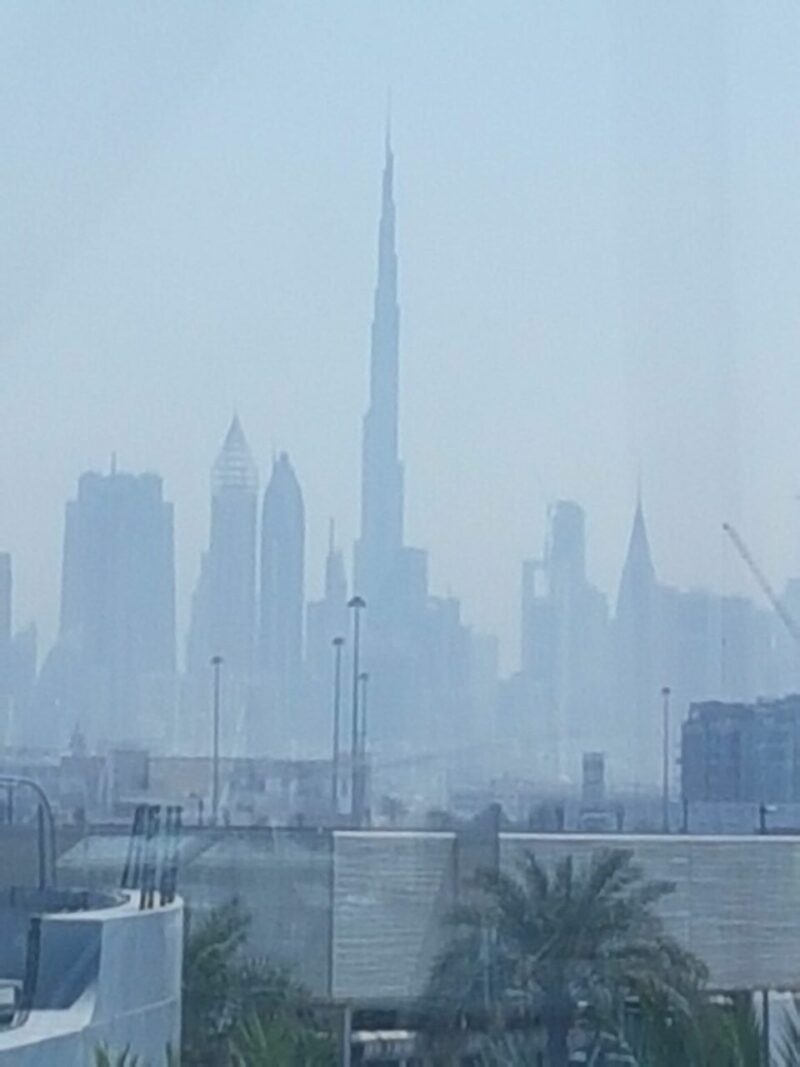 Can I recommend staying on the QE2….. 200%. Do I wish I could have stayed longer…….200%.
You can find more information and check prices here.