Today's reader review is by Maria, a TAP Business class flight from Lisbon to London.
Check-in and lounge
There were 2 desks open for Check-in, which took only a few minutes.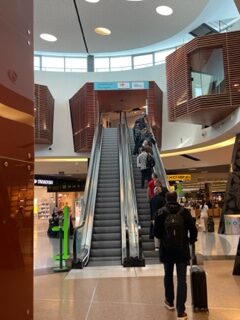 The lounge was very busy for a while. The food was being constantly replenished and the tables cleared.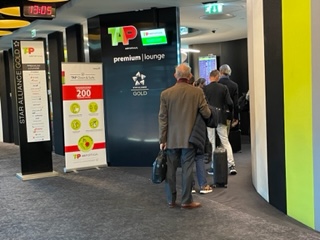 The bar service must be one of the best of any airline with the attention to detail. Preparing a G&T takes several minutes with the orange and lemon rind cut fresh.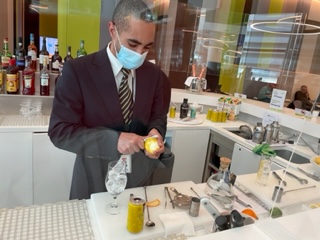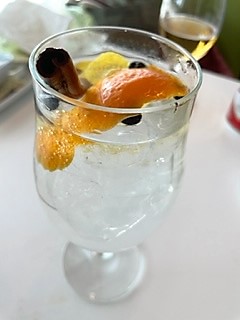 There were 2 hot dishes on offer. One was vegetarian but there were no mixed salads on offer. There was a pasta with tomato sauce and quiches too.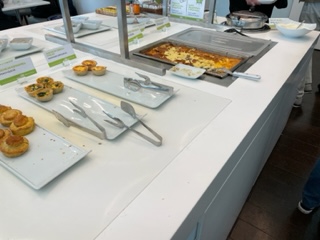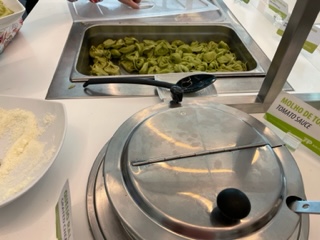 The self-service wine bottle dispenser with metal pouring spouts, by the food section, also caught my eye. It had a choice of 3 reds and 3 whites. A good idea instead of people having to queue at the bar, which many still did.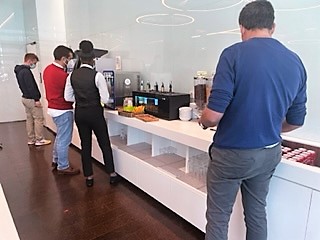 TAP Business class Boarding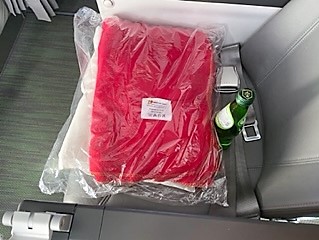 We were bused to the airplane. I was the only customer in the business section. There was a blanket and pillow at the seat. The flight attendants were very nice and welcoming and the flight departed on time.
TAP Business class Flight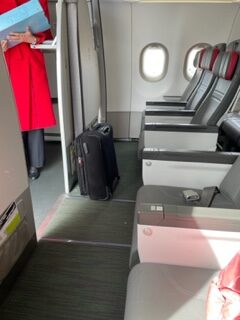 About 30 minutes after takeoff the meal tray was brought to me. Surprisingly, I'd not been approached before by anybody. No drink had been offered or information about the meal given. This is not really acceptable, even less considering that I was the only person sitting in the business class section. However, from then on the service was perfectly attentive and nice. I was asked at every stage whether I wanted something else.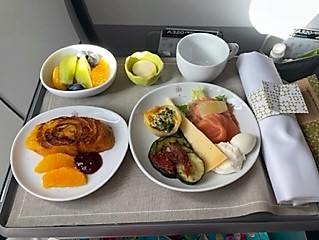 There was no menu or meal options.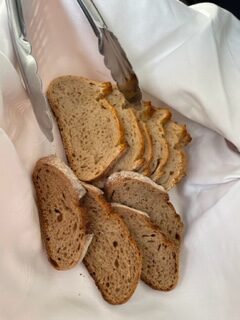 I asked for a G&T. The meal tray was taken back into the galley and brought back when I was ready.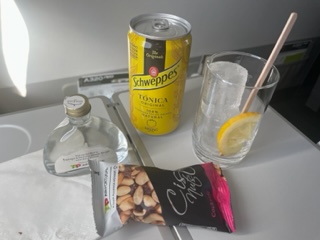 It was a nice cold smoked salmon and quail egg meal. Just enough for a mid-afternoon flight.
Wine was served from large bottles with a choice of 2 red or white wines.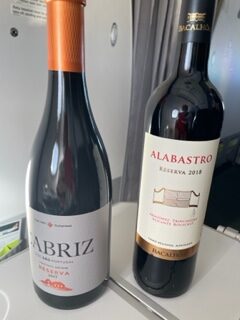 They also had miniatures of Port available.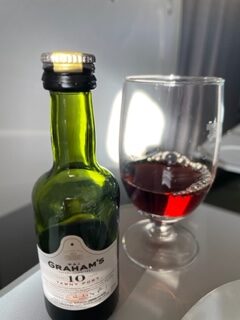 Tea and coffee were offered afterwards.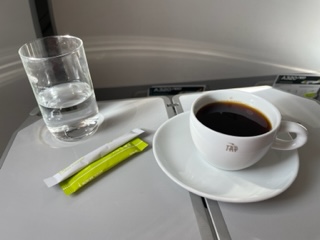 Conclusion
This was a pleasant flight but training needs to be improved so that flight attendants communicate with the customers at the start of service.
This is where I find the BA crew excels.
Like our TAP Business class flight review? You can read more flight reviews here.