Today's review, Treasure Beach Hotel, is by reader Sally B who also wrote this article about the arrival procedures in Barbados. If you would like to submit a reader article, please email [email protected]
Last year Marriott bought out the Elegant Hotels in Barbados, many of which were in need of refurbishment. I must admit I had not heard many good things about Treasure Beach. It seems to be very much Marmite. I stayed at Waves and Colony Club in the group last year which were much better, although Colony Club is definitely a bit worn in areas. You can read my reviews here.
Location
Treasure Beach is an adults-only boutique hotel with around 30 rooms situated on the West Close next to Tamarind which is also part of the dine-around program. The hotel is in Payne's Bay, not that far from Sandy Lane.
Check-in at Treasure Beach Hotel
On arrival at the hotel we were greeted and taken to reception, temperatures were taken and we were asked to sanitise our hands. The reception area was in need of a full refresh and the statement yellow flower chairs should be cleaned thoroughly or thrown out.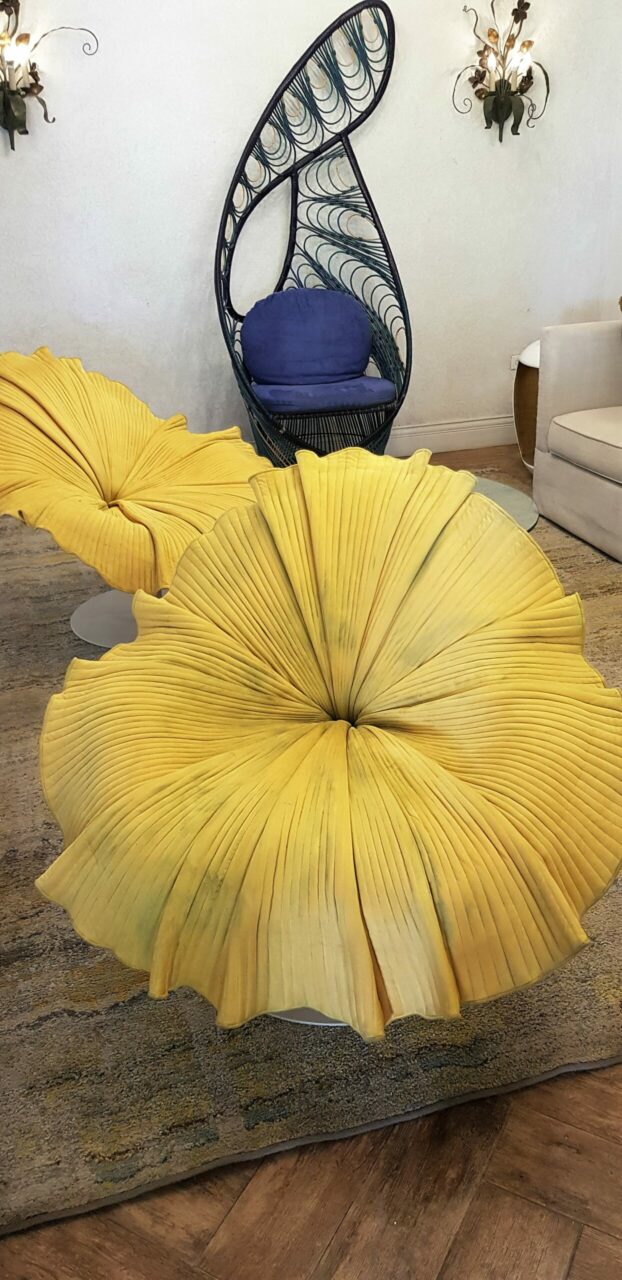 There was no recognition of Marriott Bonvoy status, but we were offered a cocktail or cold drink. The check-in procedure was basic to say the least. Passports were checked and the necessary forms acknowledging costs were signed along with two small forms indicating day of arrival and departure.
Absolutely no other information about the hotel was given and we were asked to go and get a drink at the bar as our room was not ready due to"an issue" – two hours later we were escorted to our top floor room. During the rest of our stay the service at reception was hit and miss to say the least and eventually, we realised that it could not be relied upon to do simple things like booking a restaurant to take advantage of the Dine Around Programme on offer.
The general condition of the hotel's external area is poor. The external paintwork is often covered in stains, the stairs to the upper floors have peeling paint as do the rotting window frames, and lower floor rooms flood during heavy rain. The pool area tiles are covered in moss and the restaurant floor could do with a complete refurbishment.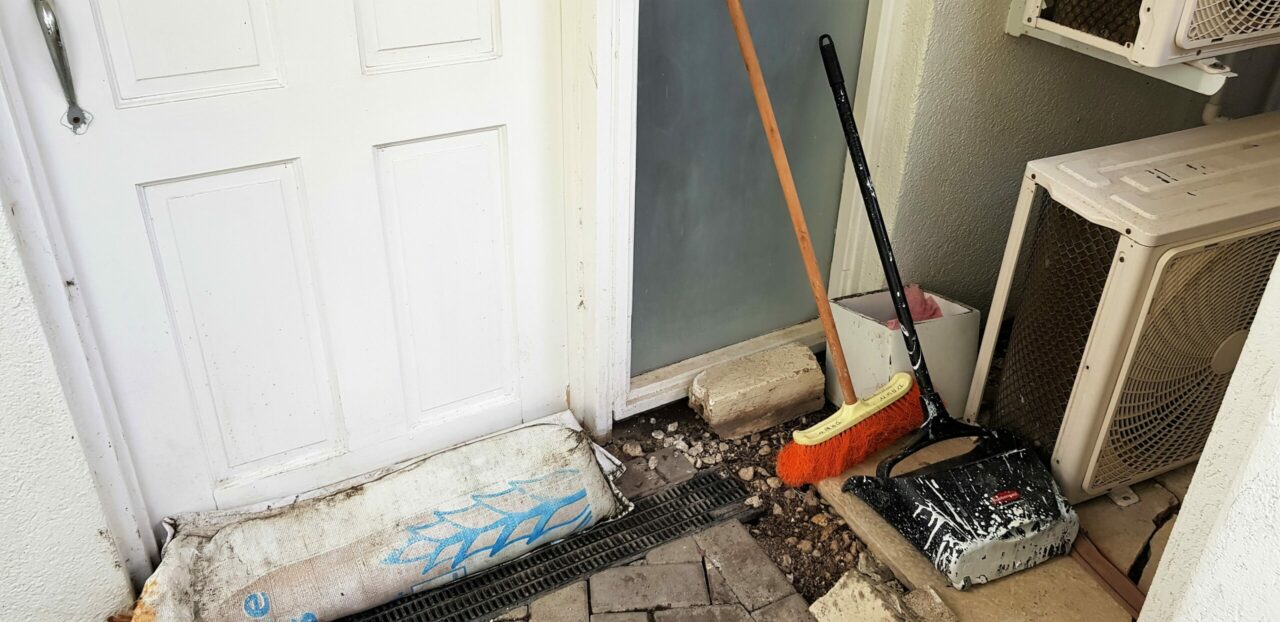 Treasure Beach Hotel Room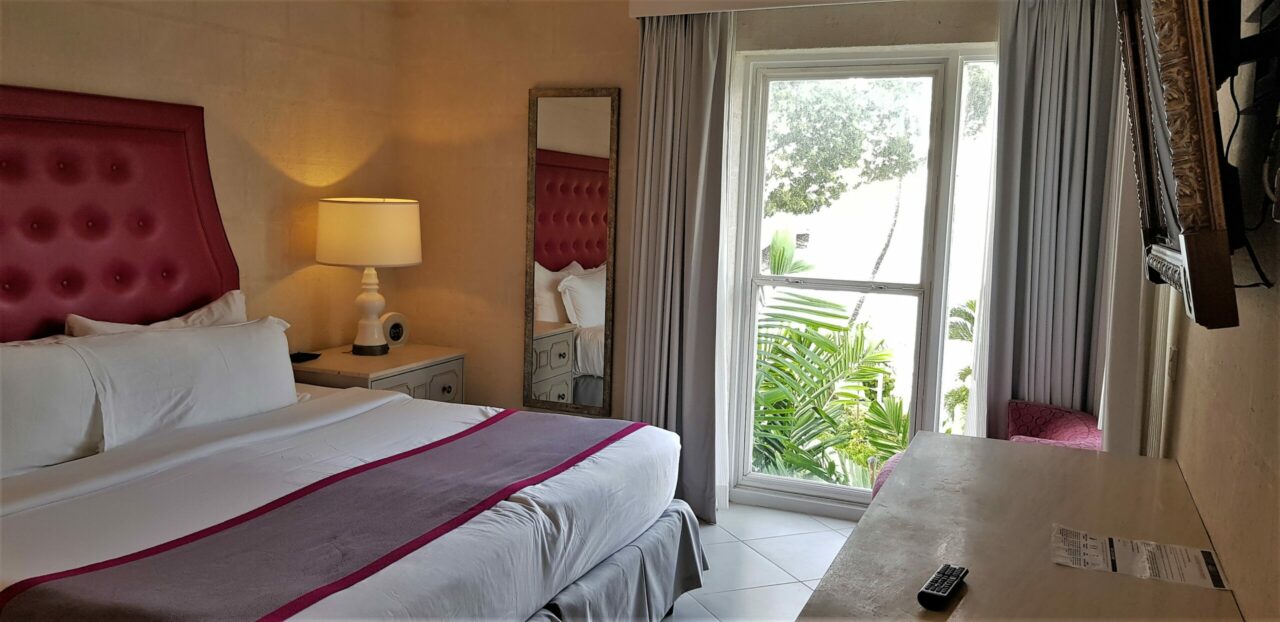 We had booked an Ocean View 1 bedroom suite and it was very clean (important in Covid times) and generally remained so. The lounge area was basic with a sofa (bed settee) a sideboard containing an unfilled mini bar/fridge and large screen TV set within the most bizarre housing (like a picture frame) I have ever seen along with a very leaky coffee machine.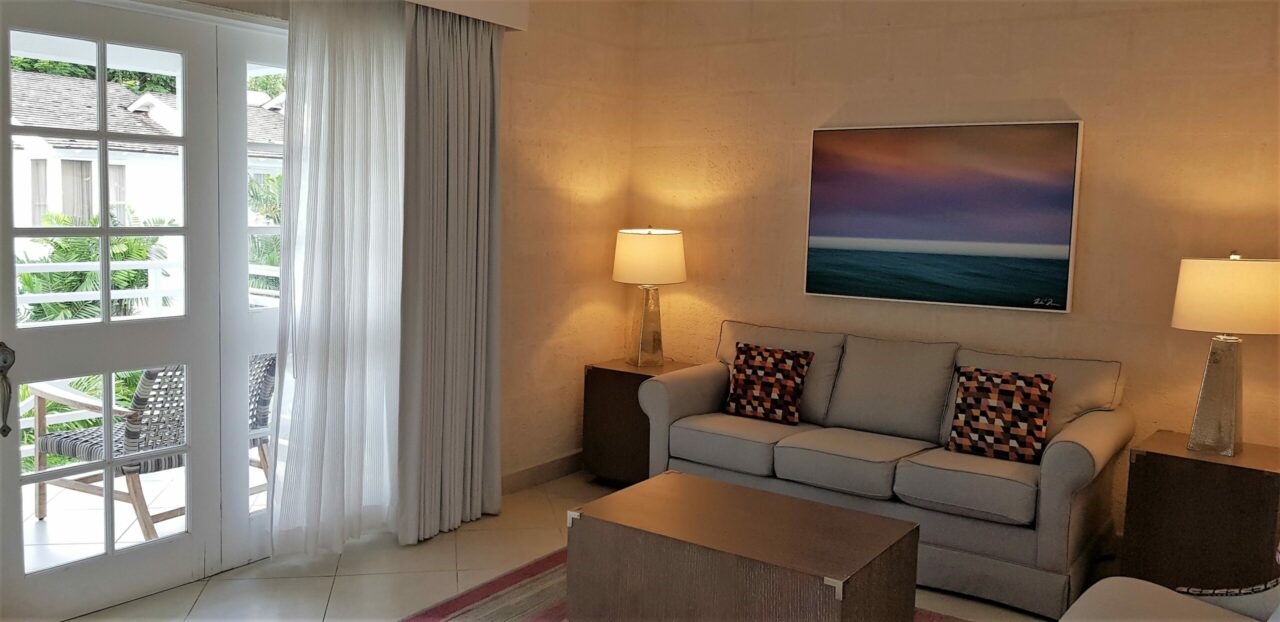 The bedroom had a king-sized bed which was very comfortable and the bedding was of reasonable quality. On day two after our arrival we went to reception to report that the room had not been serviced and then went for dinner and the deputy hotel manager came over to us halfway through our meal to say housekeeping wasn't available until the results of our testing on arrival into Barbados for those fully vaccinated became available which turned out to be 49 hours later. (times vary tremendously depending on local demand and can be overnight or a few days. You also need a test before departure too. You can test privately at The Crane on arrival for a faster result. While waiting you are not allowed to leave the hotel. Not cleaning the room seems odd given you can eat in a restaurant in the hotel and they clear your plates!)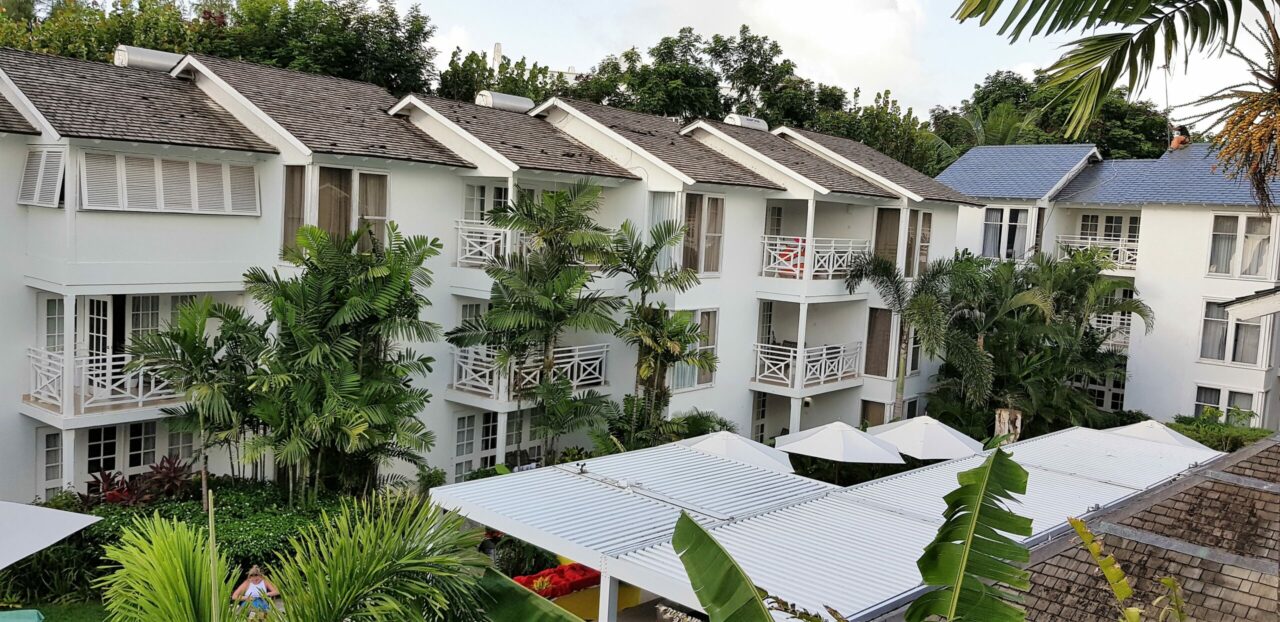 At check-in we had not been informed of this or the fact that when we did receive the result of our testing on arrival at BGI we had to visit reception to advise them and provide a copy of the confirmation email. The housekeeping service was unpredictable as on some days all we had was the bed made and used towels taken away and not replaced.
The bathroom had a separate shower cubicle and you had to be very careful when turning on the unmarked taps as the hot water was extremely hot to the point of burning. There was a small soaking tub and twin sinks set in a marble countertop. Toiletries were in large refillable Essential Herbology bottles plus a shower cap and bar of hand soap.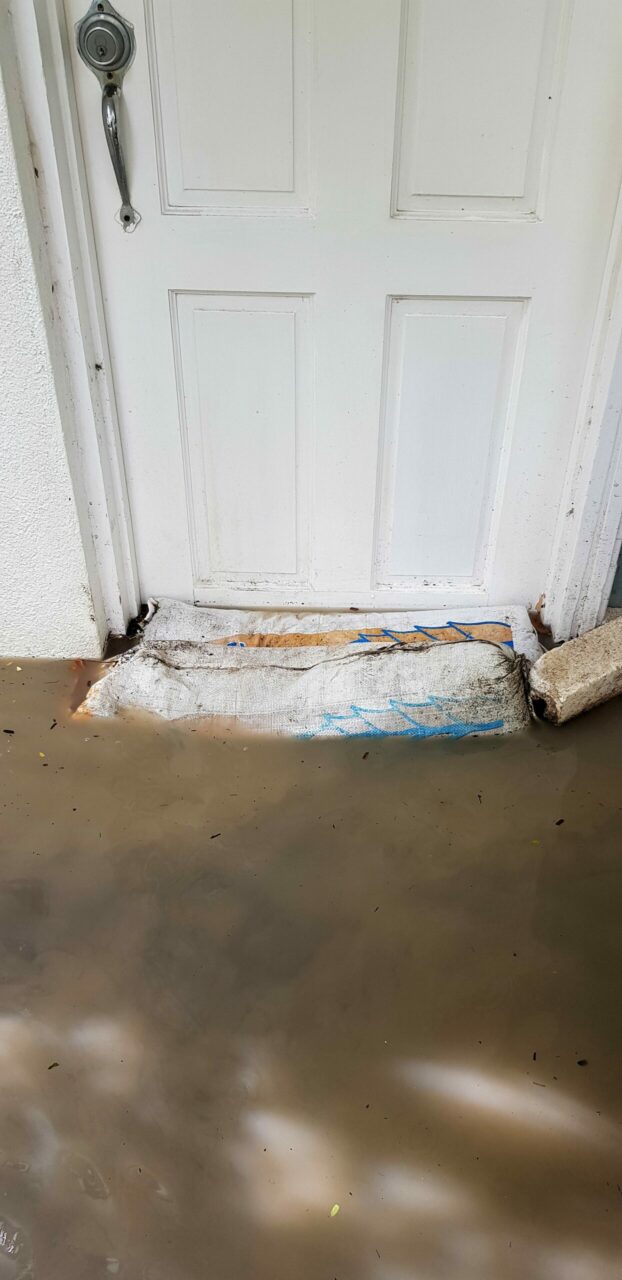 During heavy rain, the ground floor rooms flooded and this was an ongoing problem that did not seem to be addressed by anyone. We passed a ground floor room every day with sandbags in front of what should have been the entrance door but guests were "encouraged" to use the terrace patio doors as their main entrance.
Dining and Bar Experience
For a resort that specialises in a "Culinary Experience" Treasure Beach was sadly lacking in so many ways with the staff experience ranging from excellent to uninterested and bored. The resort is all-inclusive with the option to use the other Marriott all-inclusive hotels to dine in.
At check-in we weren't given any indication of restaurant timings or information about the Dine Around program. The menu for both breakfast and lunch remained the same for the 15-day stay (lunch did vary on Sunday, but more later). Breakfast had both hot and continental options but due to Covid protocols, no buffet was available.
Breakfast

On arrival at the restaurant for breakfast, name and room number was noted along with the time of arrival and you were also asked what time you wanted to reserve for dinner – some mornings even at 7.45.am the 7 pm or 7.30 pm dinner slots were already taken. The service offered was unpredictable with some guests waiting 45 minutes for coffee having already eaten their breakfast order. We were scolded for asking for a bread plate to put toast on one morning, as we were told we already had a side plate (which accommodated a small sachet of jam and no more).
Lunch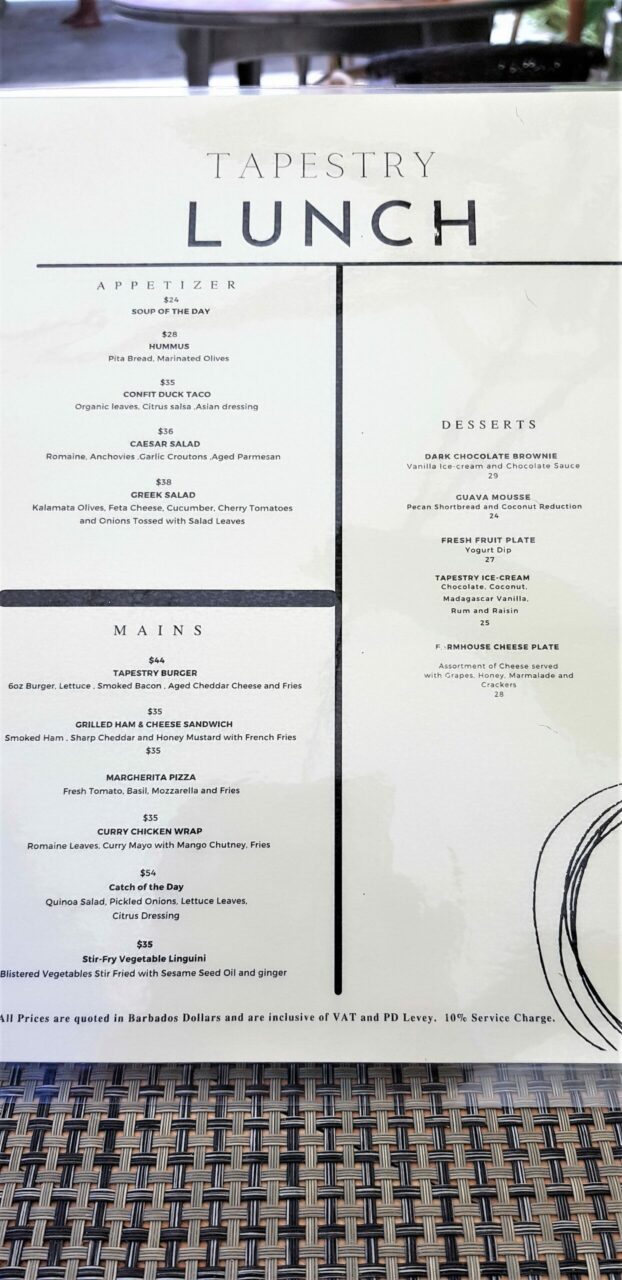 The menu apart from Sunday never changed and we took advantage of the Dine Around to eat at the Tamarind next door just to relieve the boredom.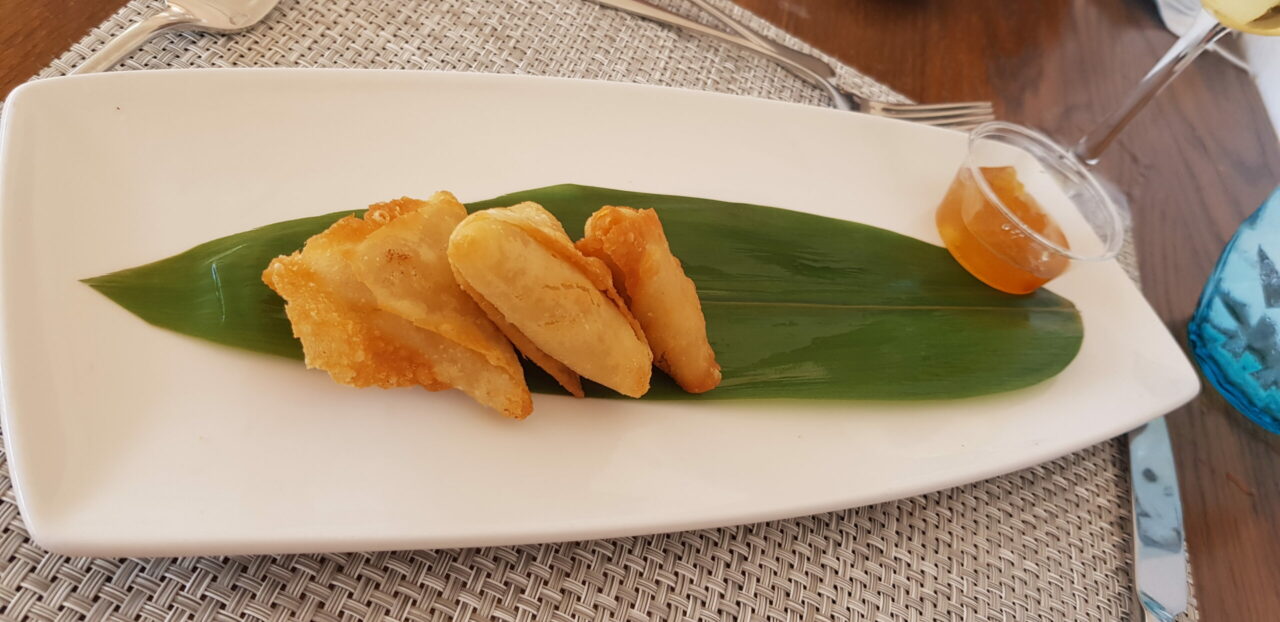 One day we asked if chicken could be added to an Alfredo pasta to be met with blank stares and an eventual result of some curried chicken from the chicken wrap on offer being thrown on the top.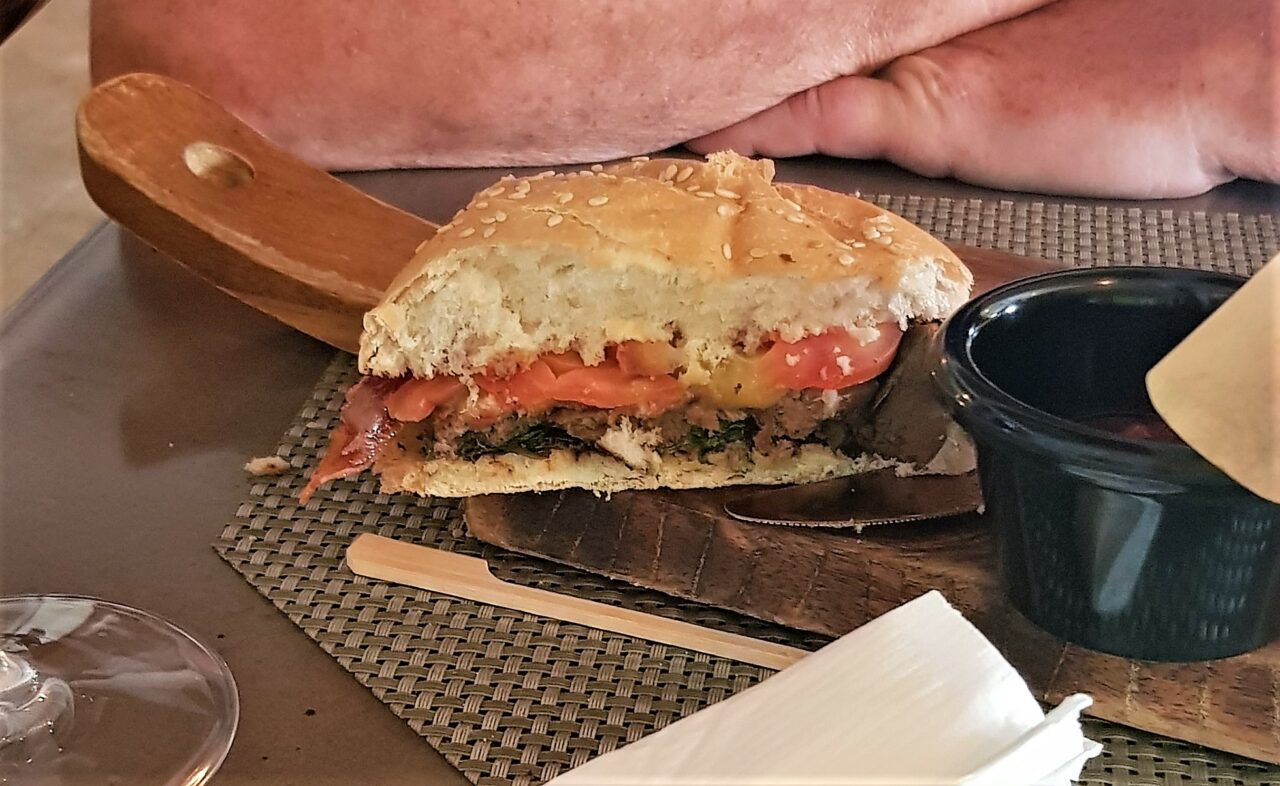 Dinner
Most nights a menu of three starters and 3 mains was on offer. The mains generally were a meat, a fish and a vegetarian (usually pasta) with a BBQ night on a Wednesday. The food quality was variable as was the temperature and certainly on some nights did not appear to be freshly cooked.
Sunday Lunch and Dinner Menu

This was the same for both meals and was named "Easy Sunday" – the general quality of the meals was poor and the choices available were really not acceptable. Easy Sunday appears to be for the ease of the staff and not the guest.
Treasure Beach Hotel Bar Service
Unpredictable at best. No cocktail or drinks menu, canned beer, limited spirits (with some under-the-counter additions if you asked) and the bar wasn't always manned. During the evening cocktail hour, we were actually told off for going to the bar and asking for a wine and a G&T and were told we should be drinking the cocktail on offer.
Treasure Beach Hotel Facilities

The pool area is small which was expected but we were surprised at the "Sun Bed Rush" – literally you had to be up by 6 am to claim a sunbed and the provision of pool towels was woefully inadequate. Many guests had to go to reception to ask for beach towels and were just told to wait a while for towels that never appeared.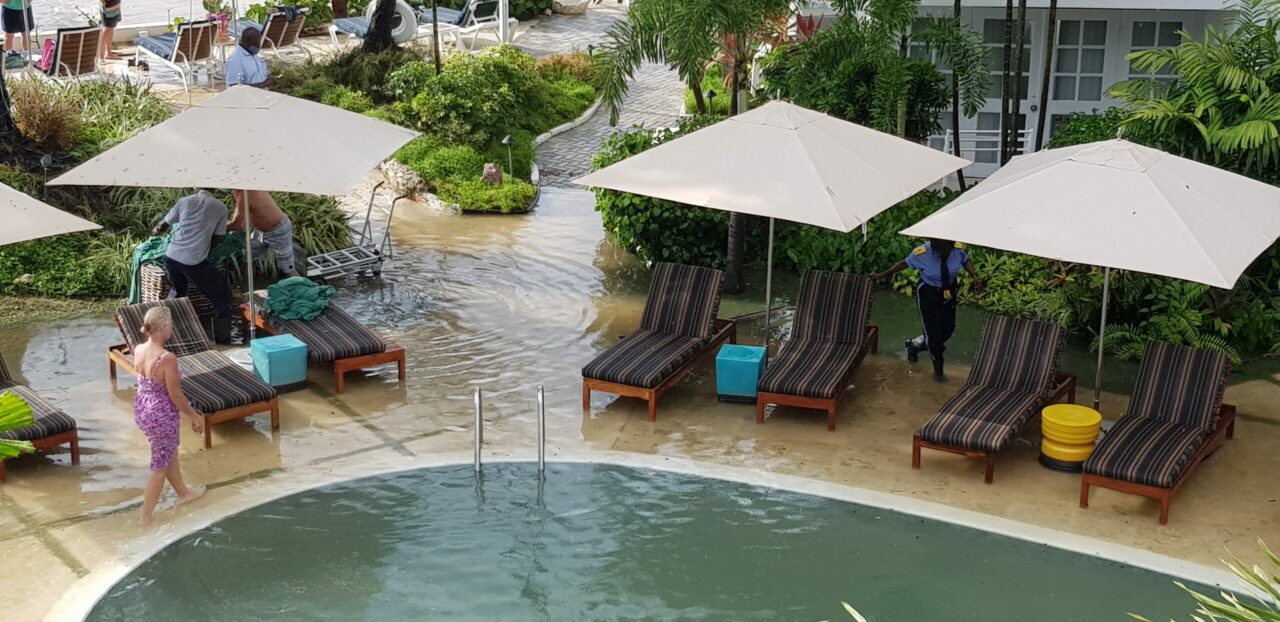 One very early morning the pool and terrace area was very tidy with rolled-up towels on every sunbed – eventually the reason became clear – there was a small publicity photoshoot happening at 7 am and they asked everyone to leave the terrace and any room overlooking the pool to clear the area whilst the shoot took place.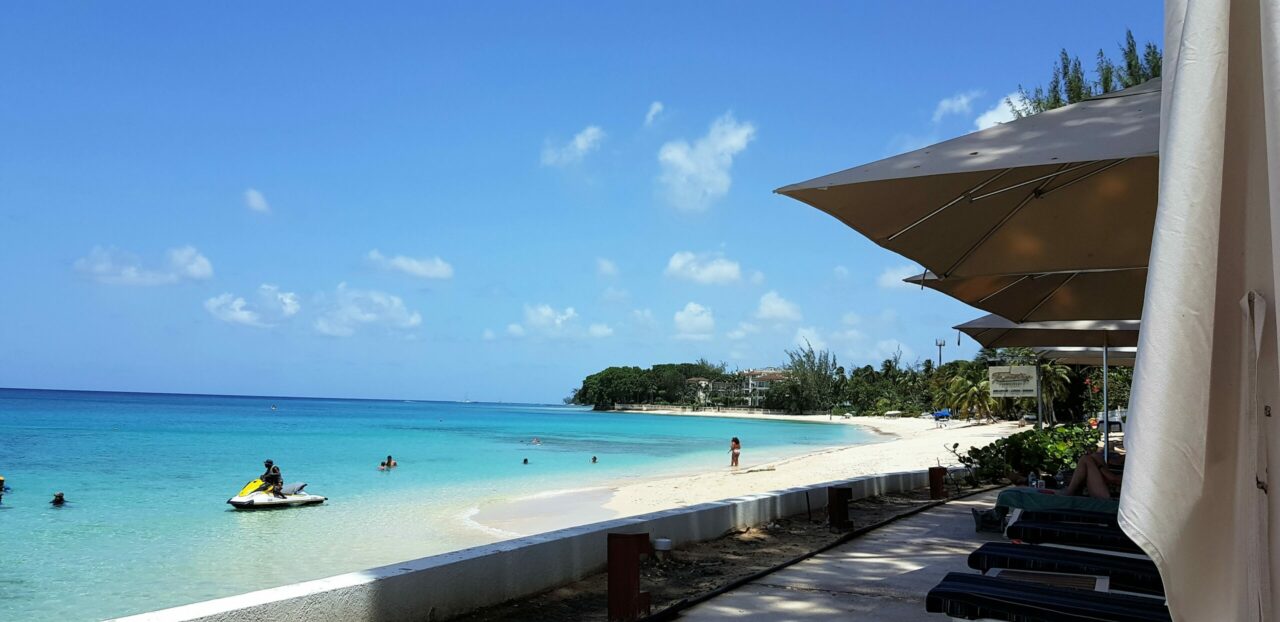 There is a stretch of beach with white sand by the hotel. The West Coast of the island has the calmest seas.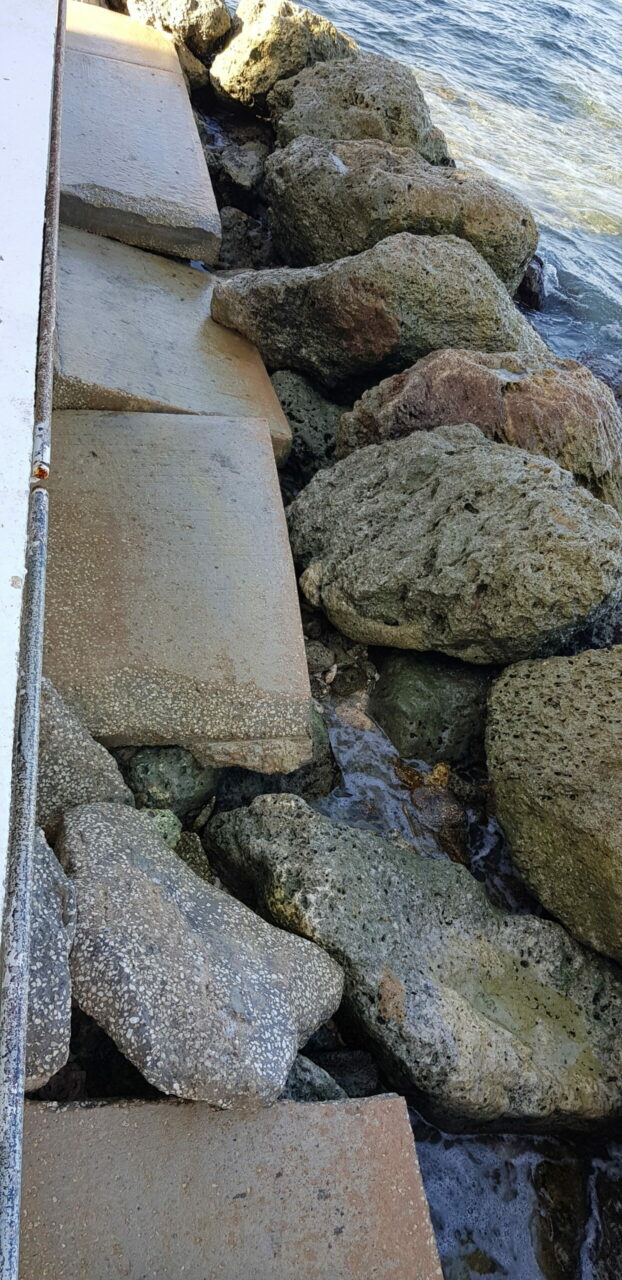 Conclusion for Treasure Beach Hotel
Marriott should be ashamed to have this hotel in its portfolio and it needs major improvement to justify the significant costs in staying there. The hotel is not exactly cheap at around £600+ per night or Marriott Rewards category 8! If I could have left without being charged an early check-out fee I would have done and some other guests were also complaining. Needless to say, I will not be returning!
You can find more information about the Treasure Beach hotel here.