Today's Reader review is from Craig.
A review of Turkish Airlines flights in Business Class.
Our routing was on both inbound and outbound flights from Amsterdam-Istanbul-Ho Chi Minh City.
The Amsterdam-Istanbul sectors were operated by their A330 aircraft, which featured a 2-2-2 configuration. Not really much to add that's not known about this configuration it's pretty dated but does offer exceptional legroom and feeling of space. The food offered was more than adequate for the length of the flight.
Check-in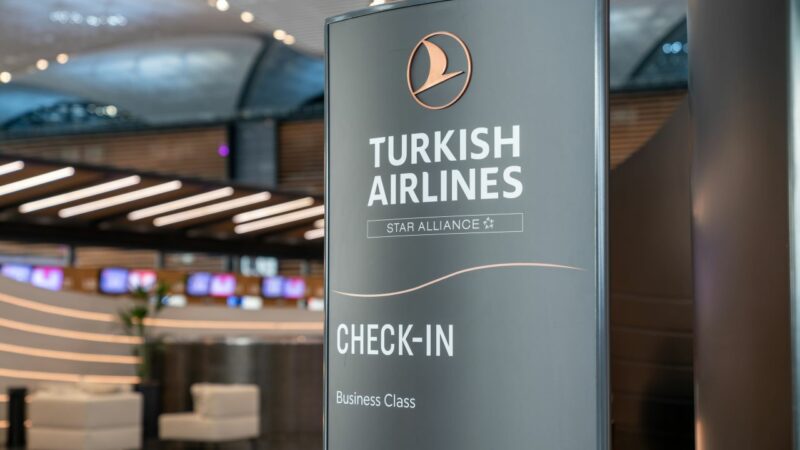 Stopover in Istanbul Turkish Airlines Business Class lounge was first class. The space and the food were outstanding. I guess the exception to this was the alcoholic drinks selection, which was very underwhelming, to say the least, there was no champagne or Cava, only a couple of mediocre Red & White Wine and a lack of spirits or cocktails, but having said that it didn't really spoil our extended visit. My partner even managed a shower which was booked at reception, and you were given a bleeper when a shower room was available, my partner said it was very plush- all marble with plenty of toiletries and towels, slippers, and a dressing gown.
Turkish Airlines flights in Business Class Flight
The main point of writing this email was to comment on the long-haul experience we had; both outbound and inbound sectors were operated by their A350-900 aircraft. However, we had the Turkish Specification aircraft to Ho Chi Minh City, but the Aeroflot Specification on the return journey both feature all isle access. The Aeroflot specification was a full suite with sliding doors which felt much more private; even with the sliding door open whilst sitting down, I was unable to see any other passengers.
Suffice it to say the hard product of both these configurations is excellent, which can't, unfortunately, be said for the soft side of the service, which was very disappointing, having expected so much more.
Turkish Airlines flights in Business Class Menu
Firstly on checking the Turkish Airlines website, we thought that we would be able to select a main meal from an extensive range displayed up to 48 hours prior to departure, however, this didn't happen, all you actually got to choose from was actually only the three choices that would be offered on the actual flight and in our opinion hardly fine dining ( Grilled Chicken Brochette, Grilled Swordfish Brochette or Pan Fried Pumpkin.)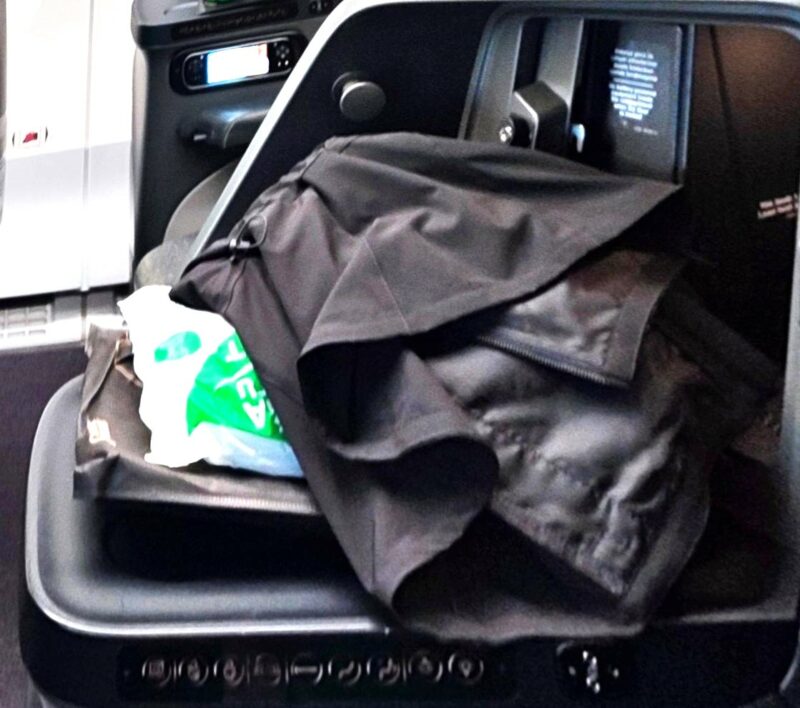 For us, though, right from boarding, the cabin crew service and attention to detail were lacking and this was consistent across both flights, why, for instance, having got settled in your seat, they then proceeded to get you to stand up and move away from your seat while they fitted the seat topper (for sleeping) and putting a pillowcase on your pillow, surely due to both departure times it would have made sense to do this before passengers board the aircraft? Perhaps this cannot be done before you are airborne, so I may be doing them a disservice.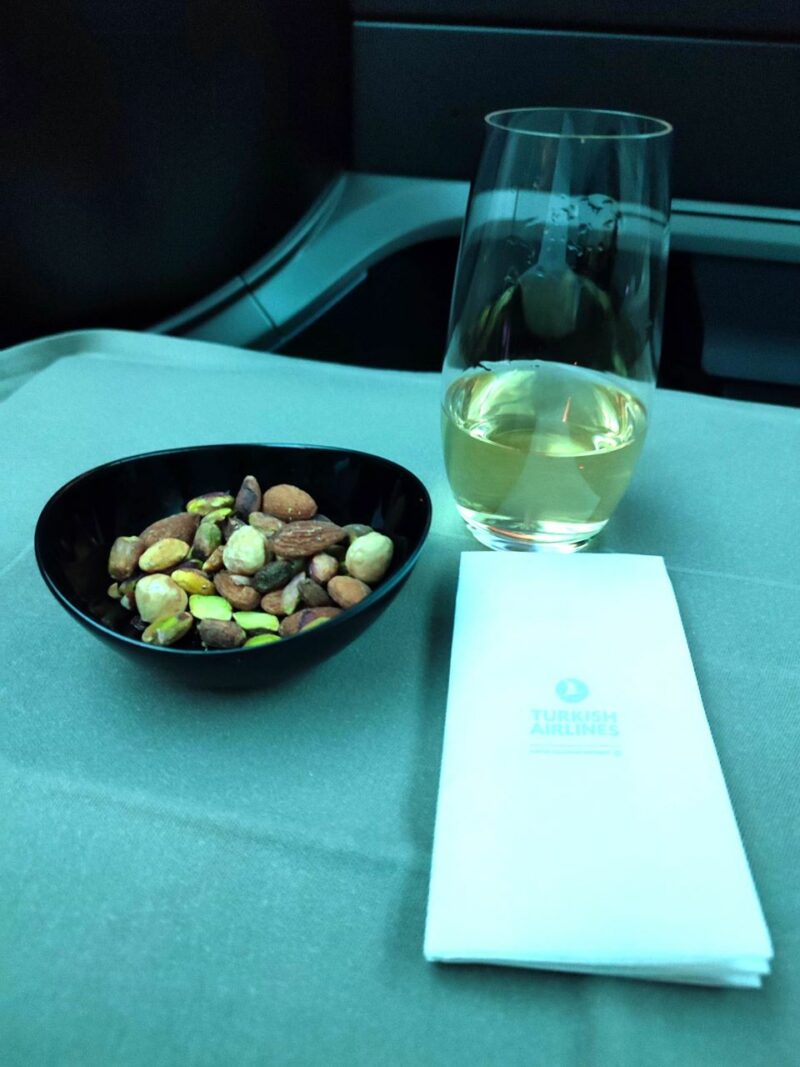 The only time we actually got asked what we would like to drink was the first pre-dinner drink service which was served with nuts, after which starters were served without an offer of a drink, you had hardly had time to eat your starters before they were whipped away and the main course was served, presentation to say they had a chef on board was not at all up to restaurant standard again.
No drinks were offered, and as soon as you had finished your dinner, that was quickly whipped away and replaced with your sweet, at which stage we just had to ask if we could actually get a drink! Sweets were eaten and taken away, and no offer of an after-dinner drink or even a coffee, even though the menu had them listed. Even when I did get my drinks, one of them wasn't what I had asked for, so had to ask again to get it changed.
Turkish Airlines flights in Business Class Conclusion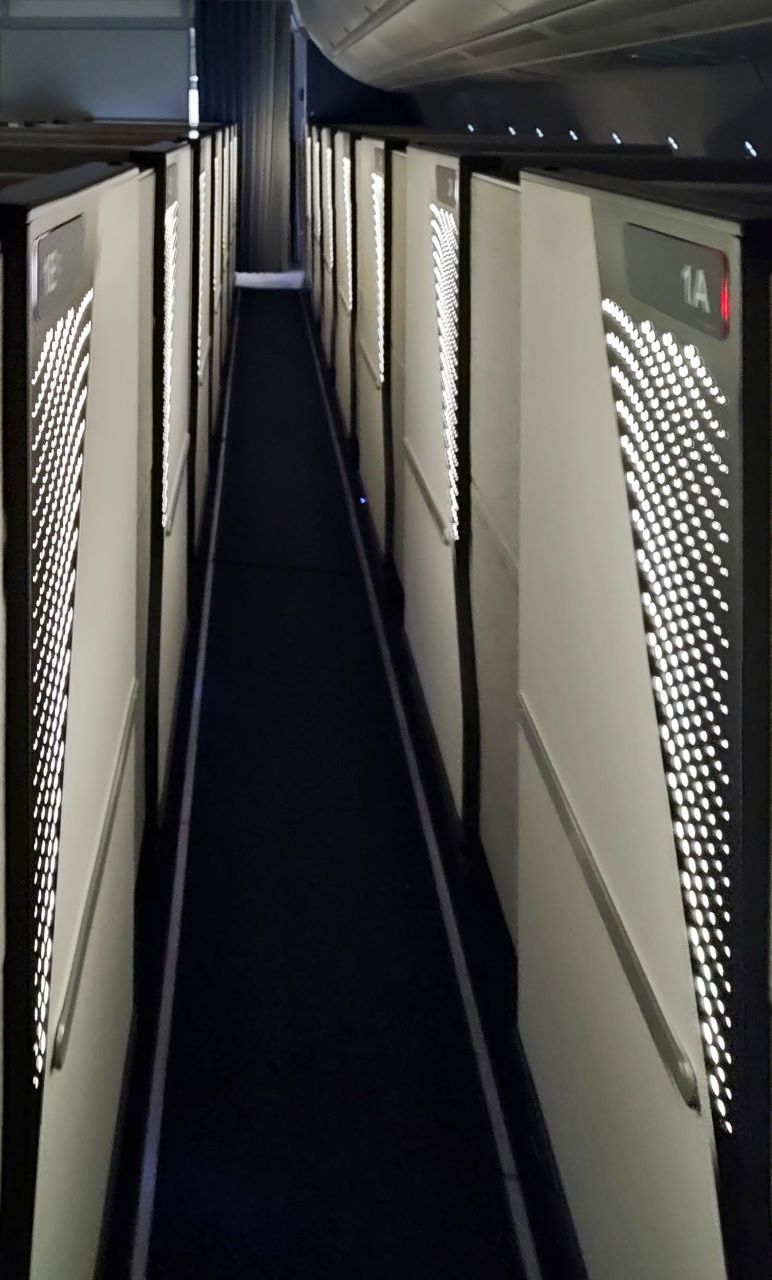 Not sure if it's a cultural thing relating to the serving of alcohol, but it left us very disappointed in the level of customer service or the lack of it. It certainly felt that all the crew wanted to do was to serve the meal in double quick time and get the cabin light turned down so that they could themselves rest. All in all, it is a very disappointing level of service on the soft side of the product, when we had been led to believe that the food was one of Turkish Airlines' strong points but alas it wasn't in our experience and would say it was only worthy of a 1 out of 5
Like our Turkish Airlines flights in Business Class review? You can read more flight reviews here.