Today's review is about Viking Sea Cruise from Malta exploring the Dalmatian coast by reader Alan.
If you would like to submit a reader review please contact [email protected]
Introduction
We've been avid cruisers for many years. But we wanted to wait before getting back on board once ships started sailing again post-Covid. We'd never sailed with Viking before. After seeing the reviews they stood head and shoulders above the rest, especially with their Covid protocols.
We decided upon a seven-day Mediterranean cruise on their newest ship, the Viking Venus. And no sooner had we booked, Viking sent us some extremely good offers which were far too good to refuse. So we booked another longer one. This is a review of that cruise – 11 days to and from Malta exploring the Dalmatian coast on the Viking Sea. We went in September 2021.
Embarkation
Malta airport was very busy and it took quite a while to get through immigration. I suspect this was mostly due to people not having their documentation ready and in order since the Maltese authorities were well prepared.
We were taken the short distance to the port by coach. Embarkation was efficient and very quick. We were asked to take seats and were called forward almost immediately to have our temperatures taken. We were then asked some health questions before being allowed to progress to check-in.
Upon boarding, we were directed to the main restaurant where we completed the safety drill. This is very different to pre-Covid times when everyone had to assemble at the muster stations. Once the briefing was complete we had to watch a safety video in our cabin.
The cabin
We booked a Penthouse Veranda. It had a floor area of 338 square feet (31.4 sq metres) including the veranda. It contained a king-size bed. There was also a desk, sofa, chair, table, safe, and plenty of cupboard space. Viking also provided binoculars, an umbrella, robes and slippers.
The mini bar was stocked with chocolates, soft drinks, beer, spirits, and a bottle of champagne. Since I don't like champagne, I asked our steward to swap it for a bottle of decent wine. Mrs L wasn't best pleased! The bar was replenished daily at no extra cost with everything but champagne. We also had a coffee machine which made some lovely espresso.
The large bathroom was stocked with Freyja toiletries. The heated floor was a nice touch.
A complimentary pressing and shoeshine service was also provided for our cabin grade. We didn't take advantage of this. There are free laundry facilities anyway which many cruise lines don't seem to have. A lady saw me pressing my shirt and asked me if I was Renaissance Man. I'm not sure if she mistook me for a little-known superhero or she'd just never seen a man ironing before! Either way, she found it odd that I was doing something which the crew would do for free.
Food and drink
Unlike most cruise lines, Viking don't charge extra for any of its restaurants. The main dining room is simply called 'The Restaurant'. I think this rather unimaginative title understates the quality of the food and service we enjoyed here. And it would be easy to assume that the speciality restaurants are indeed special. In truth, they're simply alternatives since all of the restaurants on the ship served high-quality food. Most nights the menu included food local to the destination visited.
We actually preferred the main restaurant for our evening meal. It was quieter and never too crowded. What made it most appealing was the rapport we built with the staff by requesting the same waiters each night. They were genuinely pleased that we kept returning and I think the service was more attentive because of it.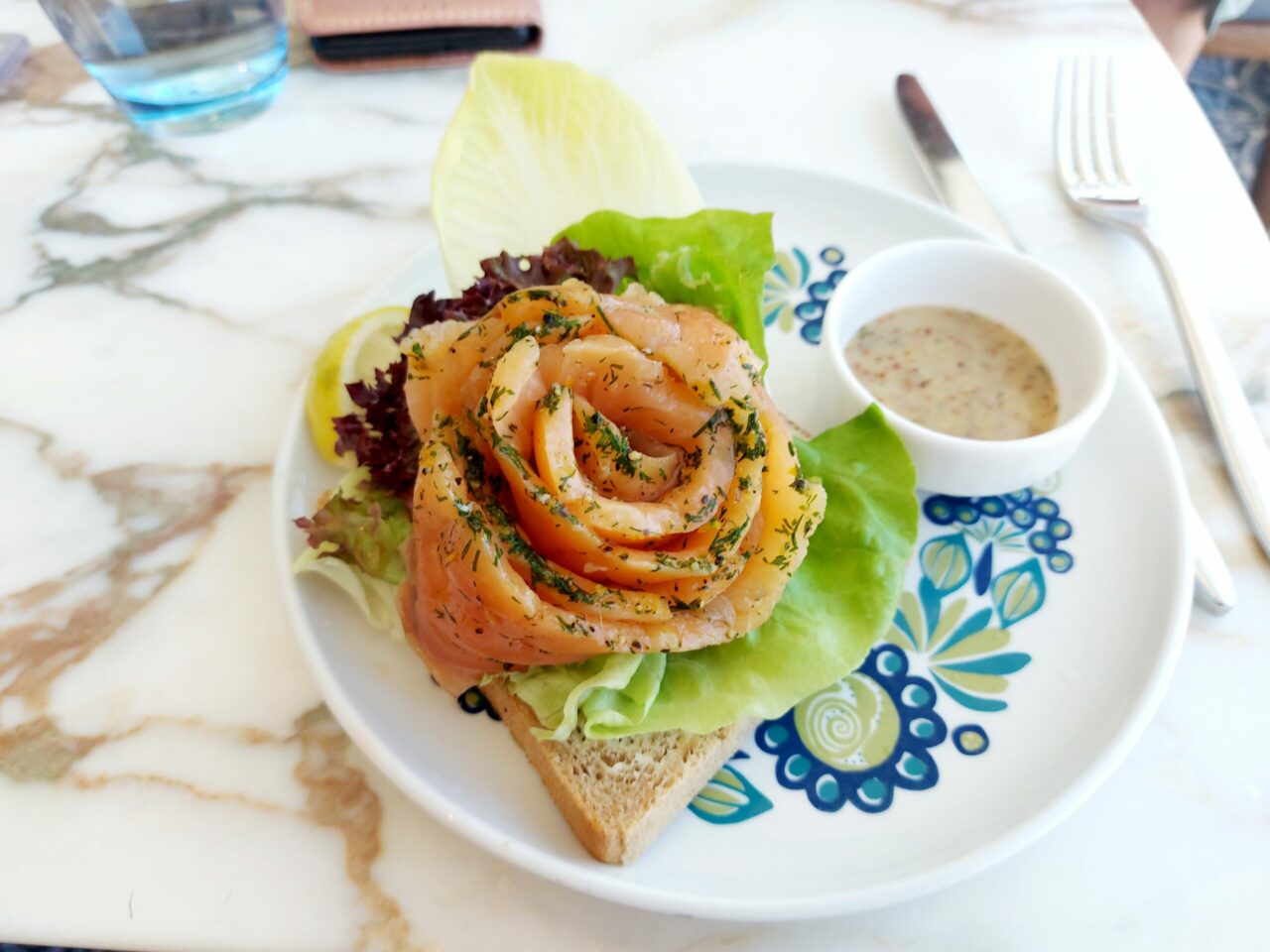 There are two other formal dining rooms. Manfredi's served Italian cuisine. It had a very large menu to choose from. By contrast, the Chef's Table had a fixed five-course menu with wine pairings for each. Our sommelier was very knowledgeable and extremely enthusiastic.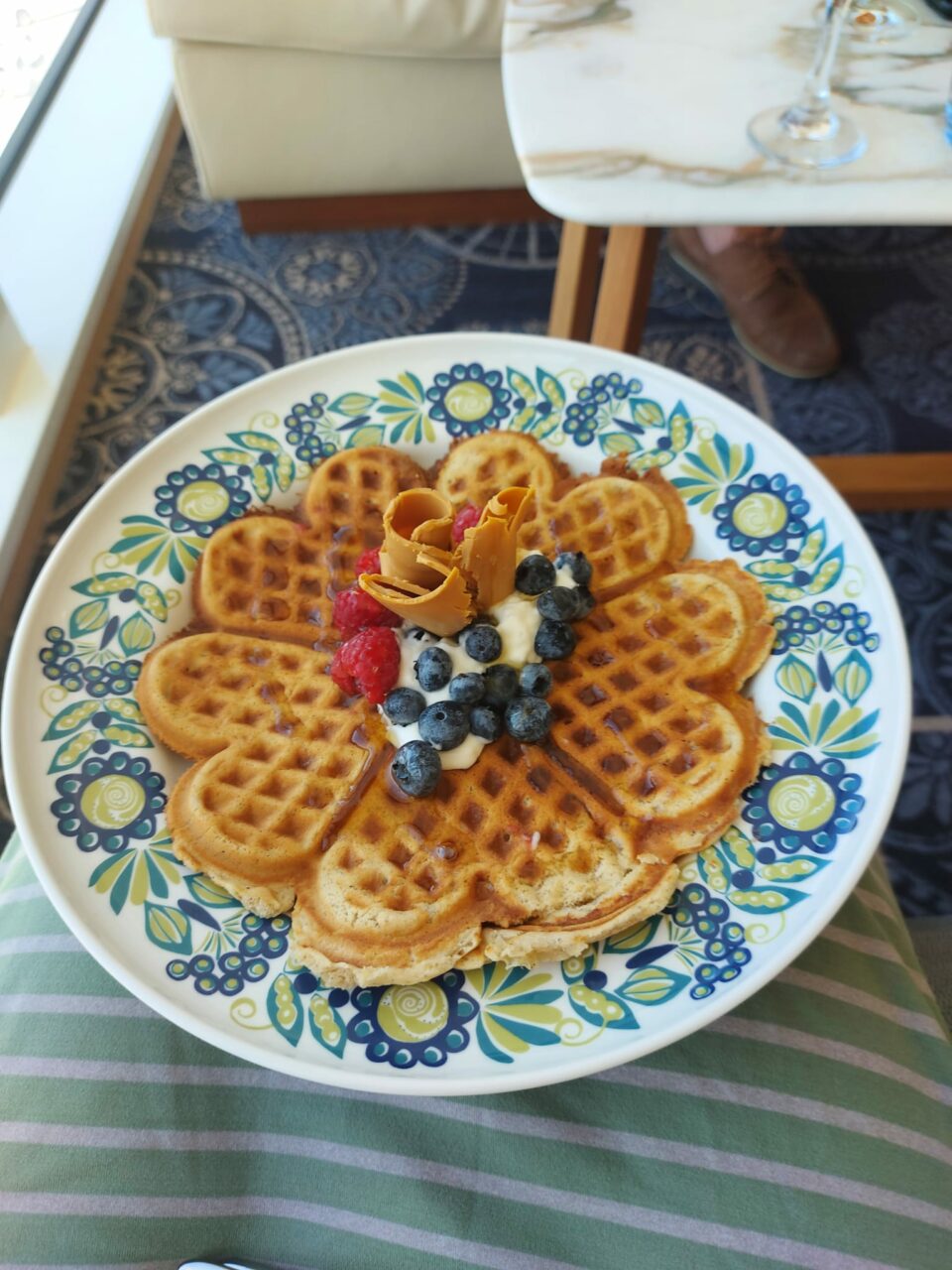 There's a choice of casual dining. The World Cafe provided a good selection of hot and cold foods. Mamsen's served traditional Norwegian cuisine which we really enjoyed. The salmon gravlax and apple cake were my favourites. Mrs L liked the waffles. The pool bar and grill served mostly burgers and hotdogs which are excellent. I recommend the Viking burger. Mrs L recommends the Pancho Villa burger. This was also a good place to enjoy an afternoon cocktail. We were blessed with warm weather throughout, so the pool roof was retracted for the whole cruise.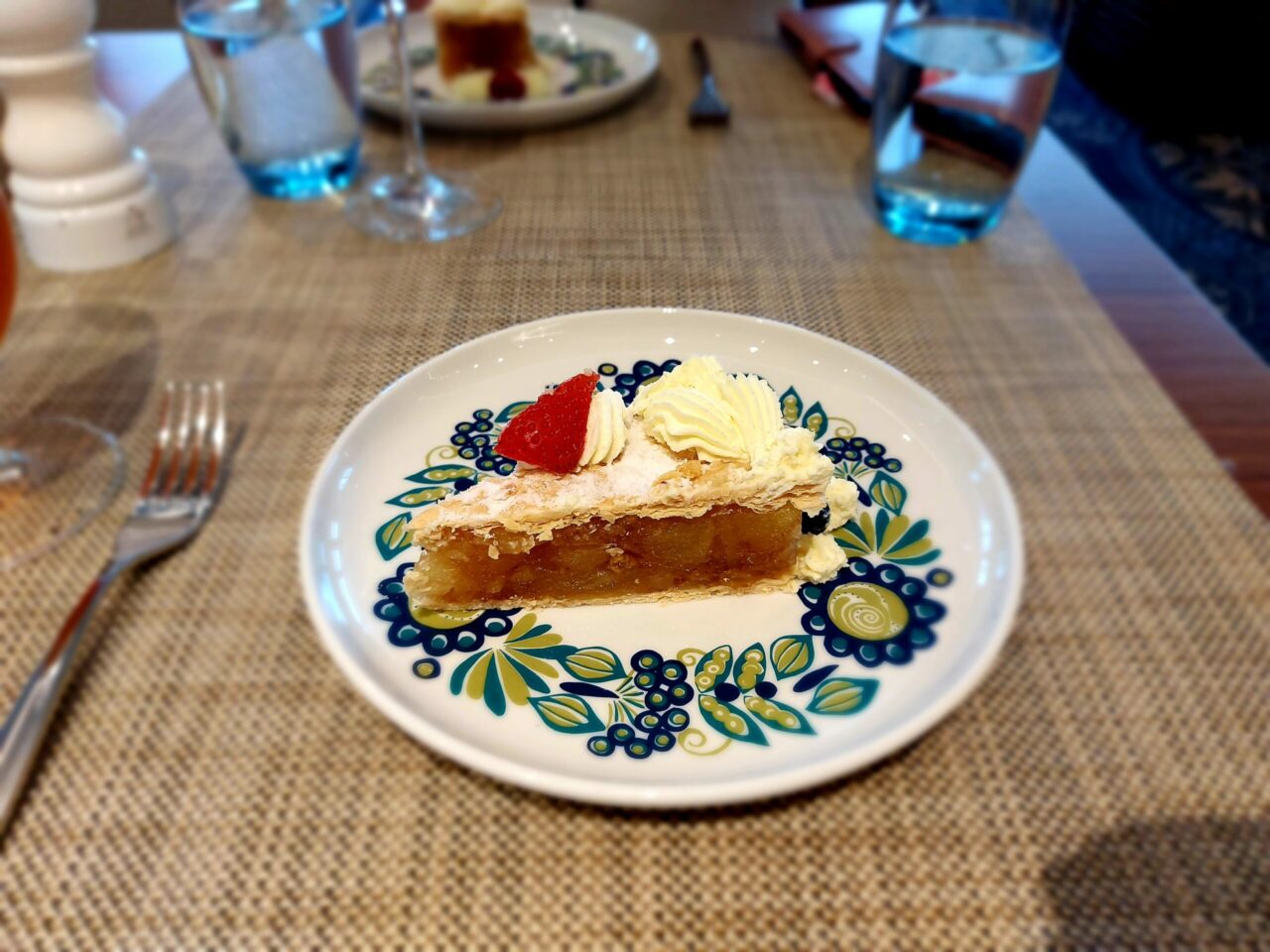 Afternoon tea was served in the Wintergarden. A different selection of sandwiches and cakes were served each day. There were teas on offer I'd never even heard of.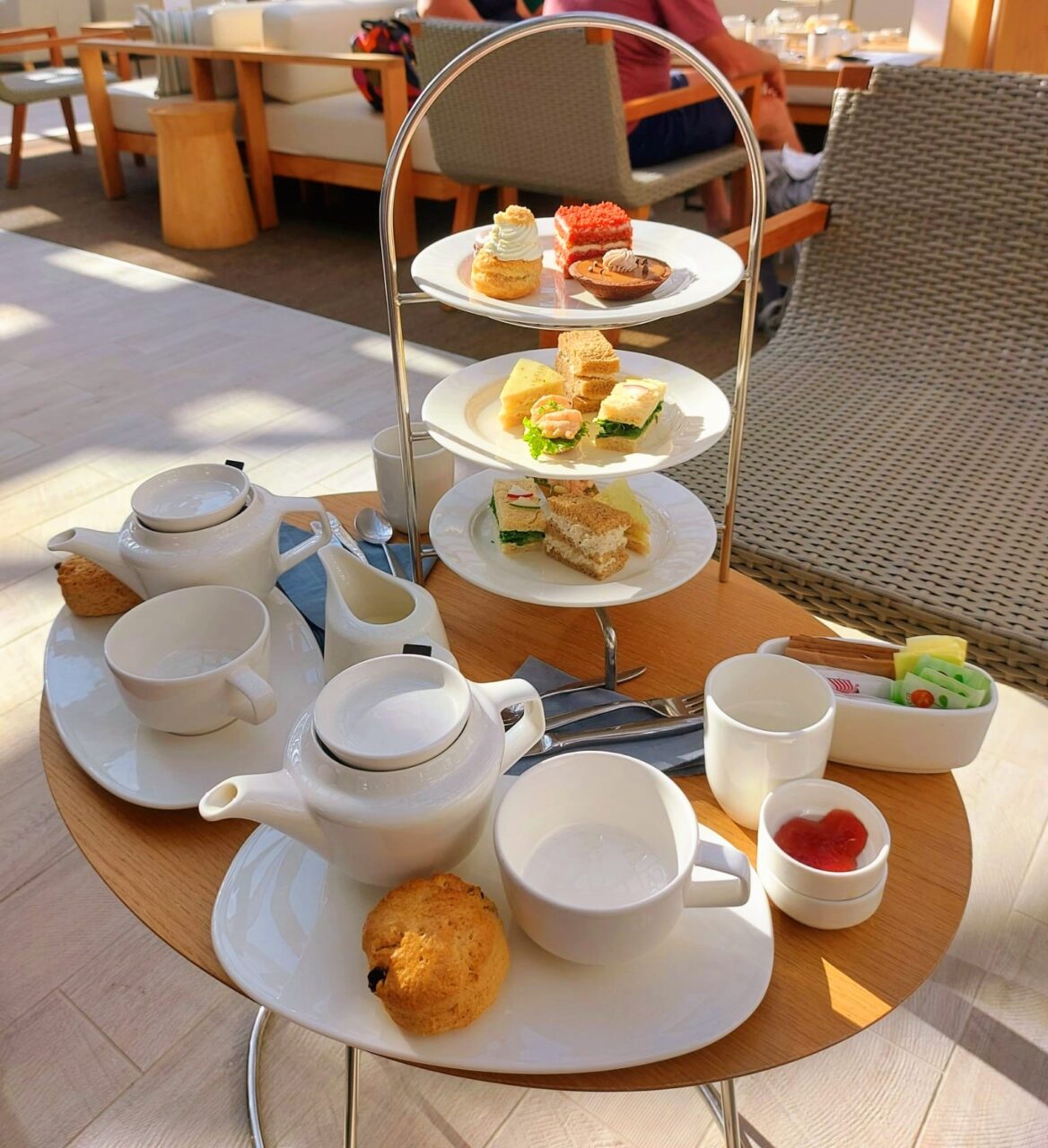 Viking provide an excursion called the Kitchen Table where passengers can go along with the chef to buy produce and cook it onboard. This had been paused due to Covid at the time we sailed.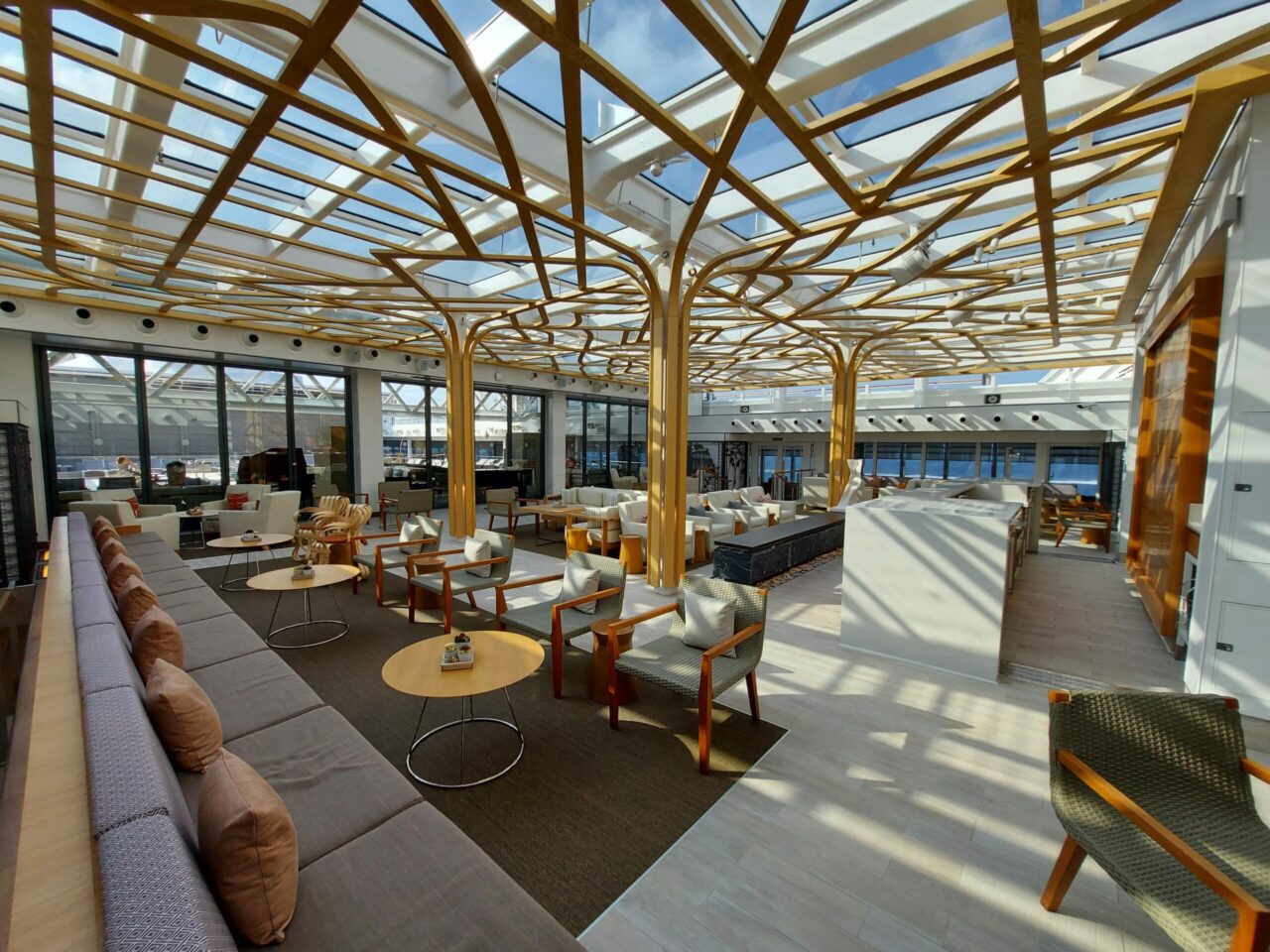 Room service was provided at no additional cost. We didn't try it. By all accounts it's excellent.
Beer, wine and soft drinks served at mealtimes were included in all of the restaurants at no extra cost. And the waiters were keen to provide refills without having to ask. We were more than satisfied with this (why wouldn't we be?). Such was the quality of the wines on offer Mrs L was convinced we'd receive a huge bill at the end of the first night's dinner. We didn't, nor at any time during the cruise. She soon forgot about the mysterious incident of the disappearing champagne.
A drinks package is available at an additional cost. We didn't feel it was necessary.
Entertainment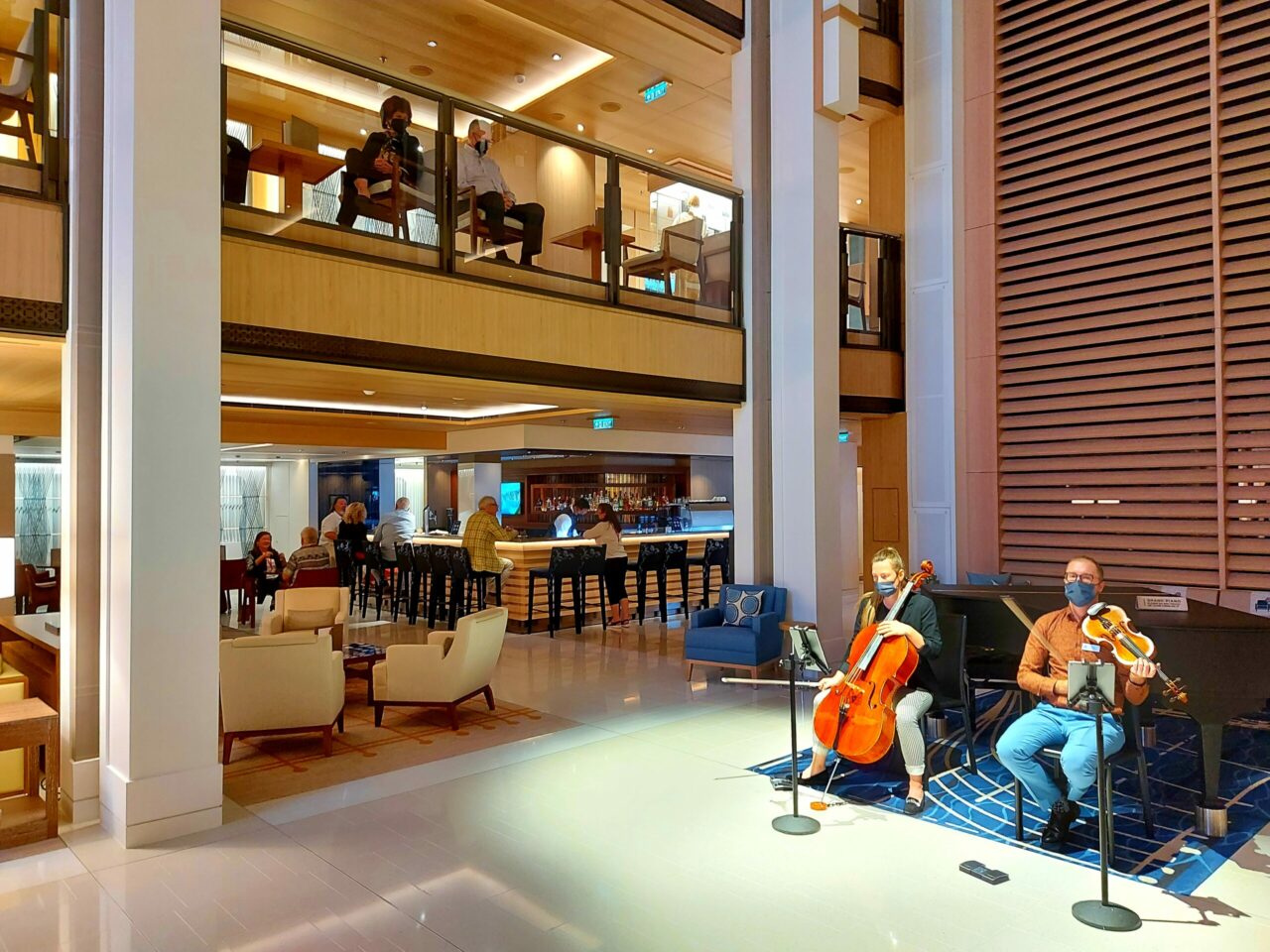 Since Viking ships are quite small, there were no Broadway-style shows in the evening like on some of the large ships. But less was most certainly more. There were some very talented singers and musicians who performed ABBA, The Beatles and Motown. It was very enjoyable and equally as good as anything we've seen before.
Live music was played every night in the nightclub. No dancing was allowed though due to Covid. Throughout the day, musicians played music in the public and bar areas.
Historians also gave talks on some of the destinations visited.
The spa and fitness area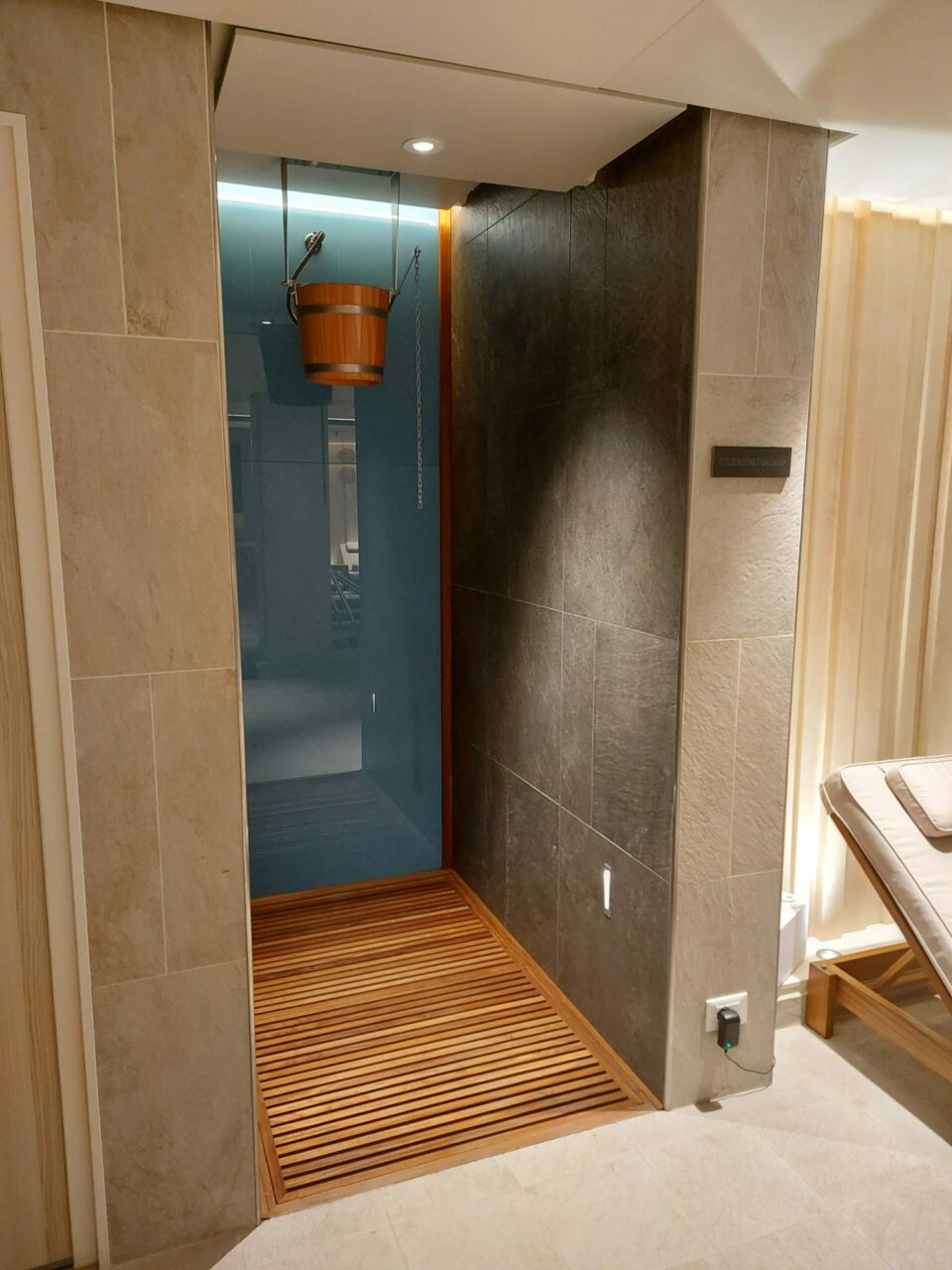 I'd never been in a spa before. Mrs L loves them. Entry is free. But booking is essential. We booked several sessions. As well as a thermal pool there's a steam room and a snow grotto. And for good measure, you can tip a bucket of cold water over your head if it takes your fancy. We both gave it a go. There's also a sauna and cold plunge pool. Treatments are at an additional cost. There's also a gym and a hairdresser.
The destinations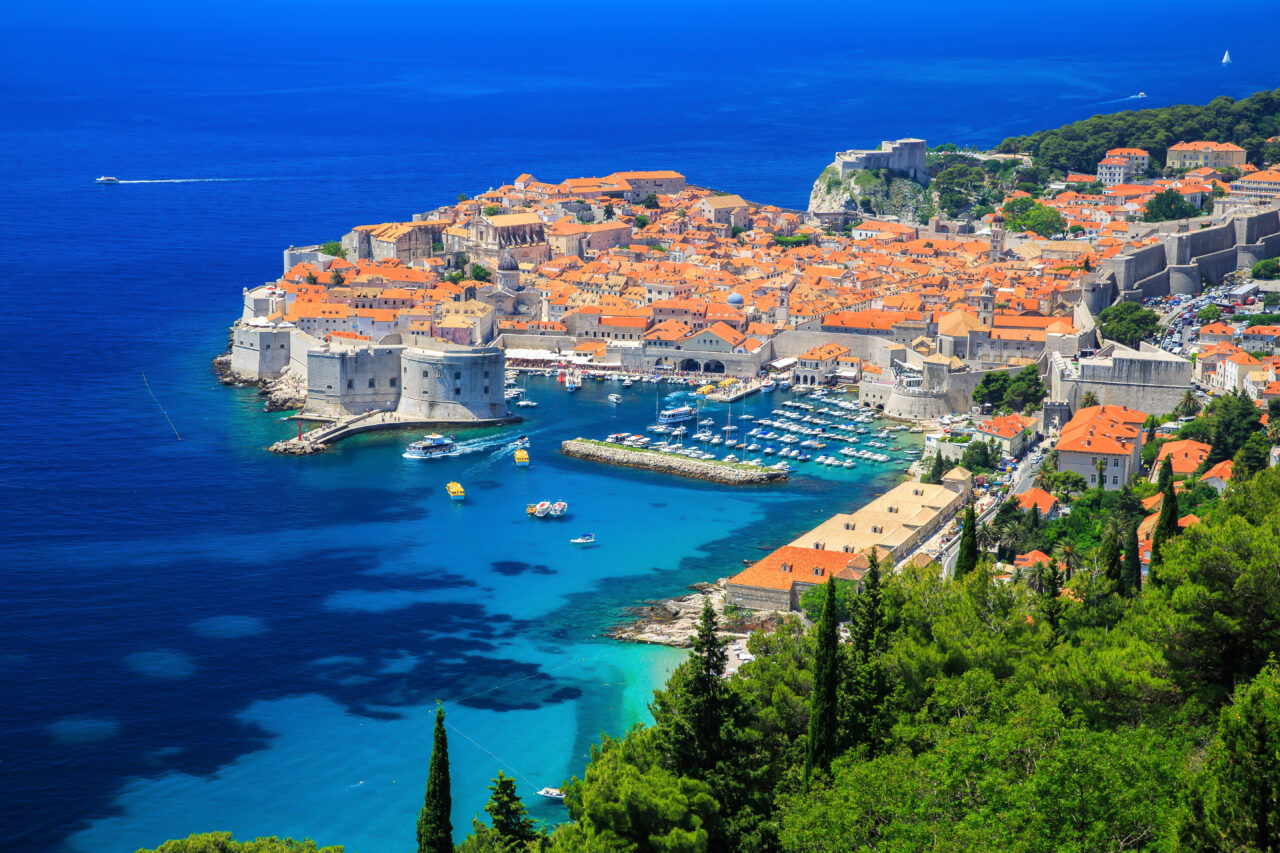 The Dalmatian coast is beautiful. We visited Dubrovnik, Split, Zadar and Sibenik and did excursions in all. A particular highlight was the sail out of Valetta harbour at night. We were very fortunate since it was the anniversary of Malta's independence and we were provided with a spectacular fireworks display before embarking on our journey.
COVID protocols
At the time we sailed Malta didn't require a negative COVID test before entry for the fully vaccinated. Viking recommended taking one for peace of mind. Upon boarding, we were required to take a PCR test. This was by saliva sample. So no swab up the nose which was a relief. We had to repeat this by 9am every day of the cruise as well as completing a health declaration on the TV or app. Testing took place in a laboratory onboard.
There were screens at the entrances to the main restaurants which took our temperature. We had to do this once a day. Hand sanitising stations were plentiful. And masks and bottles of sanitiser were provided in the cabin.
Masks had to be worn while walking around the ship. We were allowed to remove them when seated and while eating and drinking, as well as on deck. Everyone was required to carry a track and trace device.
UV sanitising robots were employed to disinfect around the ship after hours. I also saw a crew member taking swabs of door handles and other touch points.
While waiting to leave on an excursion a passenger was removed from our coach because she'd failed to provide her daily saliva test. Now that's what I call thorough.
On our cruise there were around 500 passengers onboard. It didn't feel too crowded. Social distancing wasn't a problem at all. We felt very safe.
What was included?
Return economy flights from the UK with transfers to and from the ship were included. There was free wifi onboard on multiple devices. Gratuities were also in the price. At least one excursion for each port of call is also included. This is typically a local walking or coach tour or a combination of both. Other excursions are available at a cost.
There was also a flexible booking policy which allowed changes up to 14 days from departure without charge.
The ship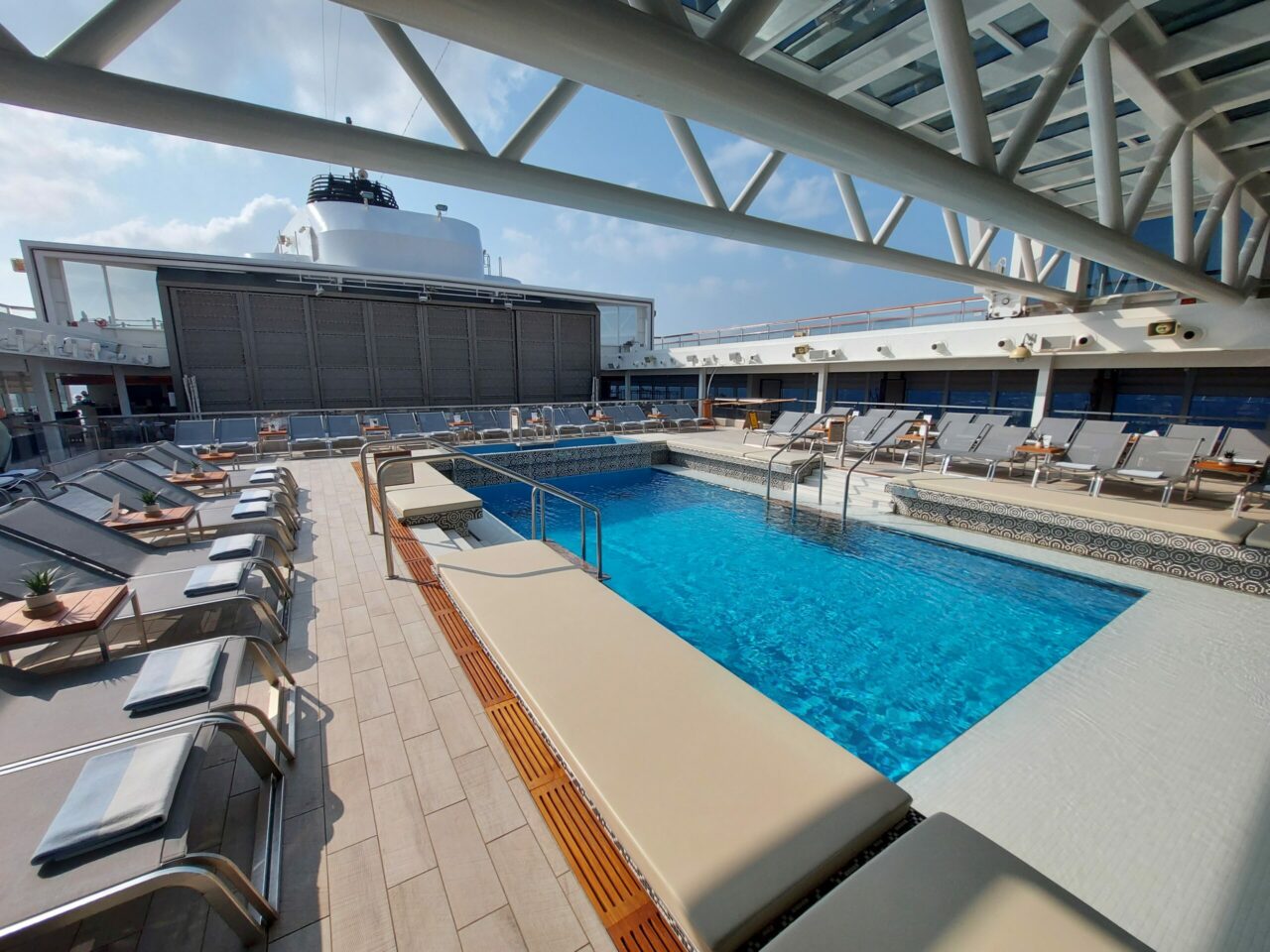 The Viking Sea was built in 2016. Like all of her sisters, she holds a maximum of 930 passengers. All cabins have verandas.
The decor was very Scandinavian and modern. Compared to some of the other cruise lines it was quite understated. But it certainly had class. Unlike the big ships there's no casino, no art auction, no waterslide, no ice rink or dodgems, no photographers and no tacky sales.
Uniquely, it had a small museum dedicated to Norwegian culture and Viking history.
Despite being a small ship, there were plenty of public spaces to chill out with a bar or café area not being far away. The atrium on the lower levels of the ship was an ideal place to do this.
The overall experience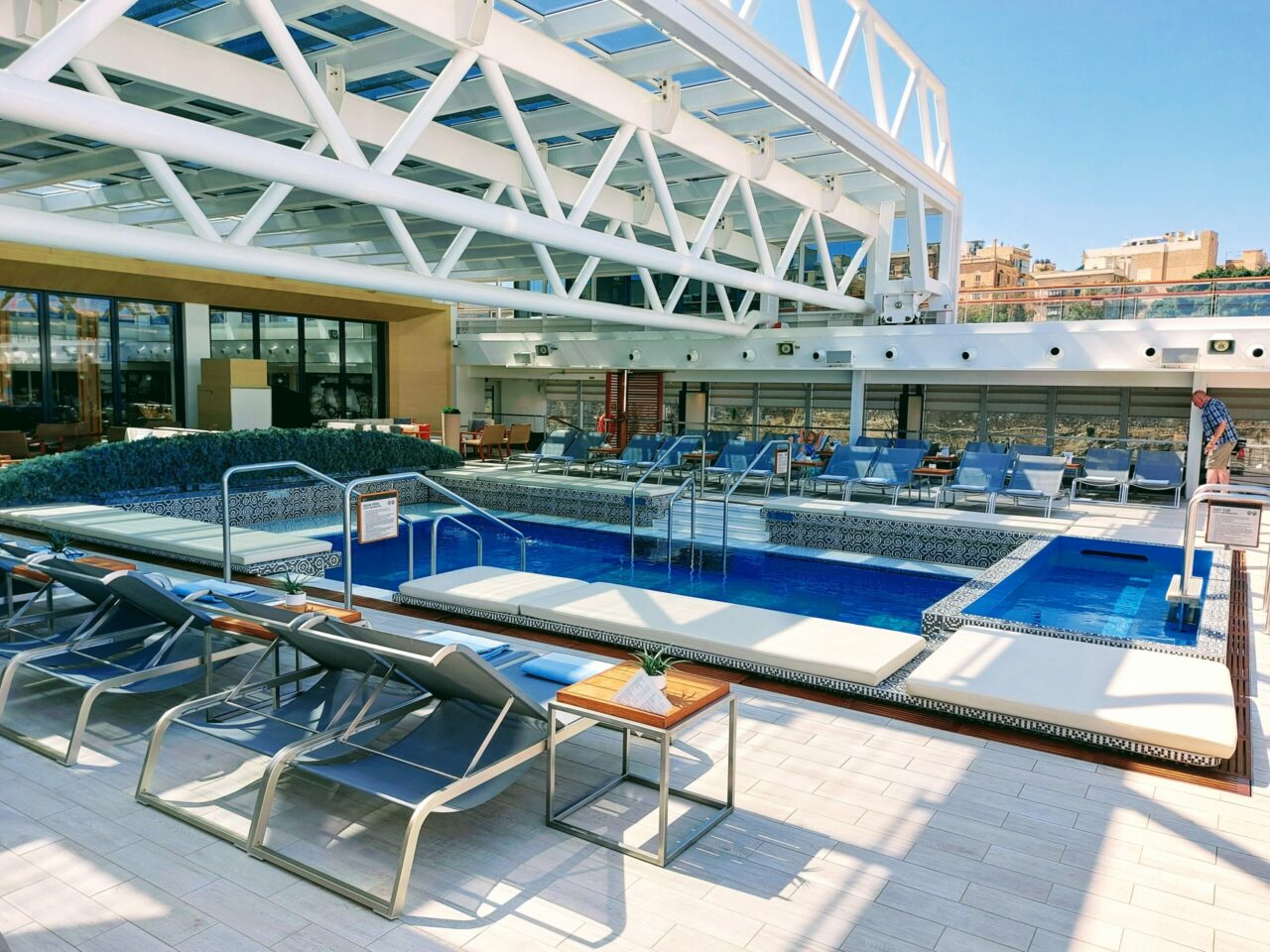 Viking focuses more on the culture and history of the destination than providing morning until night activities. Its customers are typically retired British and American travellers. There were a few younger people on board – but no big family groups since it's over 18s only.
I really appreciated not having to sign sales receipts and checking to see how much our onboard account had gone up to. In fact, the only things we paid extra for were the cocktails (we had a few) and some souvenirs from the onboard shop. All we had to do was tell our server our name and cabin number.
The crew members who served us always remembered our names and greeted us as we walked about the ship. They were extremely friendly and took pride in providing good service.
We sailed shortly after our wedding anniversary. The chef made us a cake and we also received an extra bottle of sparkling wine. Mrs L made a point of telling me that it wasn't as pricey as the champagne which I swapped. And there was me thinking she'd gotten over it.
I asked the head waiter who was from Mumbai if he could ask the chef to prepare us a nice Indian meal one evening. And that's exactly what he did. A couple of nights later we had our own special menu. It was very nice indeed.
There were only a few small things which didn't quite meet our expectations. We had pre-booked the Chef's Table only to discover that the menu we chose had been removed. This was due to supply issues – which we understood. But we'd have liked to have known in advance so we could have rearranged. The pool grill served some excellent fast food. But the service was a little hit and miss at times. This didn't put us off though. We had our lunch there several times.
Our experience was overwhelmingly positive. So much so that Viking is now our cruise line of choice. And we booked another cruise while still onboard. It was for the same grade of cabin. So Mrs L can have her champagne after all. Sadly, she'll have to wait until 2023 unless we get another really good offer from Viking in the meantime.